Topi thoray din din pehlay apnay aik dost say bat krha tha k bhai agar yahan LGBT+ (lesbian, gay, bisexual wghera) walay bhi shuru hogai dhranay dena tu mulla party tu unko danda karadygi. Laikin usdin topi nay ek picture dekhi jismain ye aurtain wohi rainbow colours jo LGBTQ+ wali community ko support karti hain lekar khari thi, usdin topi ko andaza hogay k bhai daal main kuch kala hay tu bhai topi bata rha hay k mamla hath say nikalta jarha hay aur in gandi aurto ko ab pechay say funding horahi hay. Funding kaun krha hay tu confirm wo LGBT+ walay loug krhay hain. Yaar Pakistan main loug tayyar nahi hain abhi ye wali rally's nikali jain, in aurto ko bhej do jao border pay jakar haq mango apna. Ek bhai nay bara acha tweet kia, parhlay bhai khud hi tu nallay..
Bhai topi tou pehlay hi bata chuka hay k topi tayyar hai aurat march main anay k liay aur topi aiga bhi Mia khalifa k sath. Topi ko koi masla nai hay, laikin in aurto ko sharam aur haya nai hay, ye hamari khandani aurto ko ganda krna chahti hain, koi ghareeb bandi dikha do jo in kay sath ho, nai sari ameer awara gandi aurtain jo ptani kia kia karti phirti hain wo milengi is march main. Lekin bhai apnay saray tharki boys k liye golden opportunity hay wo jain aur bachio ko baghair duppatay k dekhay, abay kapray hi kiun pehnay hain tumnay nangi hojao. Han na dupatta main ankho par kiun bandhun, tum dupatta na pehno tum nangi hojao kiun shirt wghera pehni hay kia is dunya main kapray pehn kar ai thi. Tou bhai topi tou puri dunya ghoom chuka hay, ab Pakistani bachian dekhny ka bhi dil nai chahta. Ek dost nay ek bar kaha tha ek larki ko dekh kar , " abay is say acha tha ksi larkay ko dekh leta"
Tou bhai topi ka bhi yehi haal, ana hay tu ao nanga hokar nanga march krtay hain choro ye falto k parday warday, Newyork ko follow karna hay tu dil khol kar karo, sab sex wghera b hoga streets par, sab khul kar kro, kia chupana, kia slogan likhna bistar garam, bhai tum bhi garam hum bhi garam nangi ao, aur khusbu bhi mat lagao wo b hum dydain gay. Bhai btaya tha topi ganda admi hay aur saf saf bat krta hay, aur bat saf saf hogai hay k ab jo bhi karna hay full on krna hay. Nechay anchor wali tweet chek kar, banday nay sahi sawal puchay, k bhai islamic republic aur democratic republic main fark hota hay. Yar simple say baat hay saray tharki larkay enjoy karaingay inka ye ganda show, aur ye bandian agar insay pucha b jai k bhai is aurat march k bad hal kia niklay ga tu inko ye bhi nahi pta hoga.
Tou bhai dekhlo upar wali tweet, kuch aurtain bolti hain hmari marzi hum bacha paida krain ya na krain, abay bhai topi k dimagh main ganday ganday lafz arhay hain mat tang kro topi ko ittna. Main bhi likh sakta hun, mera ala meri marzi. Yar itnay shareef bachain hain aj kal amma jis larki k ghar lekr jati hain chup chap usay shadi kr letay hain.
Meri saray tharkio say ilteja hay, sab ais march main khood participate krain aur apni tharak mitain kiun k meray zehen main is march ka sab say acha cause yehi hay k tharki larkay apni tharak mitain aur enjoy karain.
What is a submersible and how it is different from a submarine, what were the possible causes of incident of Titan Submarsible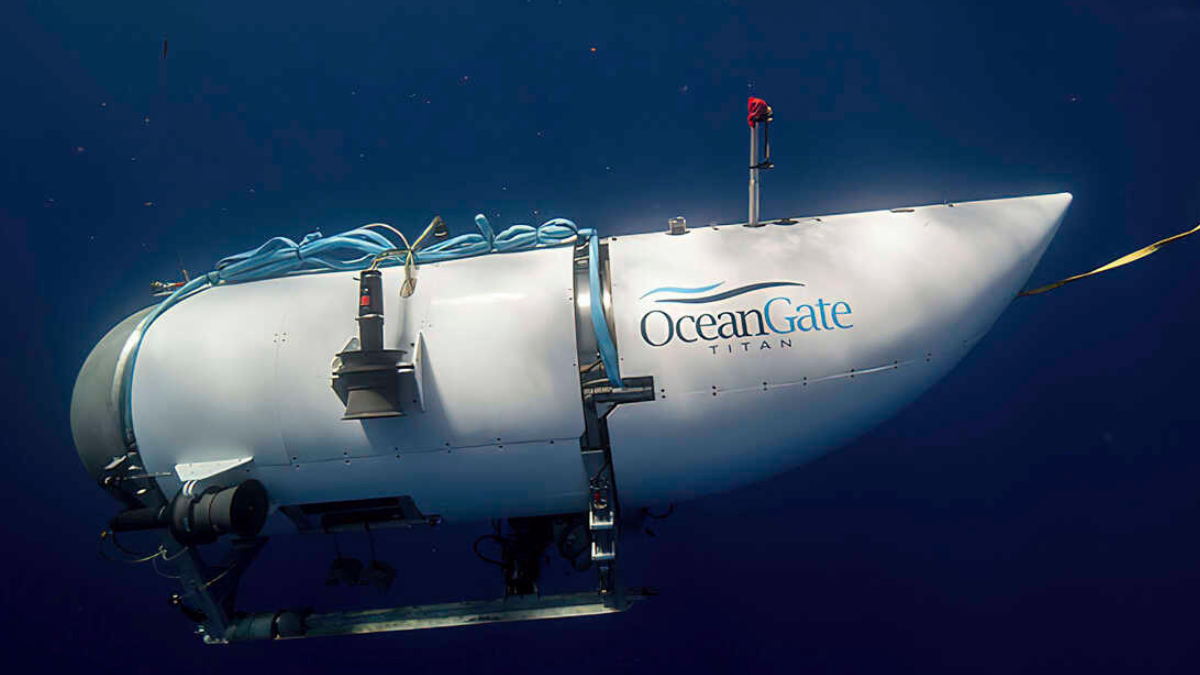 We had been struck with a huge tragedy of Titan sumarsible that was designed and developed by the OceanGate Inc, but before getting into the depth of the tragedy, lets compare the submarine and the submarsible and how these two are very different from each other.
A submersible and a submarine are both types of underwater vessels, but they have some key differences in terms of design, purpose, and capabilities.
Design:
Submersibles are usually smaller and more compact compared to submarines. They are often single-person or small crewed vehicles designed for exploration, research, or deep-sea diving.
Submarines, on the other hand, are larger and capable of carrying a crew and cargo. They are designed for military purposes, such as warfare, surveillance, and strategic missions.
Purpose:
Submersibles are primarily used for scientific exploration, deep-sea research, underwater archaeology, or filmmaking. They are often employed in areas such as marine biology, geology, or oceanography.
Submarines have both military and civilian applications. In a military context, submarines are used for naval warfare, including patrolling, reconnaissance, and launching missiles. Some submarines are also used for intelligence gathering and special operations. Civilians submarines may be used for underwater tourism or scientific research, but they are less common.
Depth and Range:
Submersibles are typically designed for specific depth ranges and may be limited to a few hundred meters or a few thousand meters. They are generally not capable of prolonged operations at great depths.
Submarines, especially military submarines, are built to operate at significant depths, often reaching several hundred meters to even over a thousand meters. They are capable of extended missions, including staying submerged for extended periods and traveling long distances.
Construction:
Submersibles are usually constructed with lighter materials, such as aluminum or fiberglass, to enhance their buoyancy and mobility. They often have transparent domes or viewports for better visibility.
Submarines are built with strong hulls, often using steel or other sturdy materials to withstand high water pressure. They are designed to be watertight and are equipped with various systems to ensure the safety and survival of the crew.
Propulsion:
Submersibles typically use electric batteries or other power sources to propel themselves. They may rely on thrusters or propellers for movement.
Submarines employ various propulsion systems, including diesel engines for surface travel and electric batteries for submerged operations. Nuclear-powered submarines use nuclear reactors to generate steam and drive turbines, providing them with extended range and endurance underwater.
In summary, submersibles are smaller, often single-person or small crewed vehicles used for exploration and research, while submarines are larger vessels primarily used for military purposes, such as warfare and strategic missions. Submersibles are limited in depth and range, while submarines are built for extended operations at greater depths.
Now lets talk about the tragedy that happened earlier this week, various research articles has discussed warnings and concerns that were raised about OceanGate, a company that planned to take wealthy tourists on trips to explore the wreckage of the Titanic. The company faced criticism from experts both inside and outside the company who expressed concerns about the safety of its submersible craft, named Titan. OceanGate's director of marine operations, David Lochridge, prepared a report stating that the craft needed more testing and highlighted potential dangers to passengers at extreme depths. Another warning came from 38 industry leaders, deep-sea explorers, and oceanographers who sent a letter to OceanGate's CEO, Stockton Rush, expressing concerns about the company's experimental approach and the potential for catastrophic problems with the Titanic mission.
The criticisms focused on Rush's refusal to have the Titan inspected and certified by leading agencies, which would ensure it met safety standards. Lochridge's report revealed that the craft's viewport was only certified for depths of up to 1,300 meters, far less than the 4,000-meter depth required for Titanic trips. Despite the warnings, OceanGate did not pursue certification and dismissed Lochridge, leading to a legal battle that ended in a settlement. The experts also criticized OceanGate's decision to forgo testing the prototypes under the supervision of a leading certification company, emphasizing the importance of third-party validation for submersible safety.
OceanGate defended its approach, arguing that certification would stifle innovation and that it would take years to get the Titan certified due to its innovative design. The company also avoided certain U.S. regulations by operating the vessel in international waters. Submersibles are largely unregulated, and the Titan, loaded onto a Canadian ship and dropped into the North Atlantic near the Titanic, does not need to register with a country or follow many vessel rules.
The article mentions previous expeditions by OceanGate to the Titanic site, which faced technical issues, including battery problems and damage to the exterior of the submersible. Despite these challenges, some individuals were able to visit the Titanic wreckage on the Titan.
The warnings and criticisms raised about OceanGate's safety practices and refusal to pursue certification have gained attention in light of the recent disappearance of the submersible craft with five people onboard.
So, the possible causes could be more likely an implosion and not explosion, experts also indicated that led to sudden death of all the individuals on board. Additionally, Years before the tragic incident in which a tourist submersible went missing during an expedition to explore the Titanic shipwreck, concerns over safety issues were raised about the company responsible for the vessel. OceanGate, the privately held company charging $250,000 per person for the Titanic voyage, faced lawsuits and warnings from industry experts. In 2018, a professional trade group expressed concerns about OceanGate's experimental design approach, citing potential "catastrophic" outcomes.
An employee, David Lochridge, who later sued the company, had raised safety concerns about the submersible's design and hull testing protocol. Lochridge claimed the company could subject passengers to extreme danger. Lawsuits were also filed by customers who struggled to get refunds for canceled trips due to certification and equipment failure issues. Certification problems emerged as the Titan did not have the intended DNV-GL certification as advertised. Lochridge alleged that OceanGate refused to pay for necessary upgrades to meet safety requirements. OceanGate's lawsuit against Lochridge emphasized that he was not an engineer, while he argued that his role was to ensure safety during operations.