Topibaaz did an infamous post about hottest actresses in Pakistan, Lets do it again, and at number one and its none other than our very own Marvel Movie star, Mehwish Hayat. Who is now the hottest actress in Pakistan.
If you are an outsider and wants to know why she is the hottest among them all, then read her full bio here.
Mehwish Hayat shines as one of the most talented and captivating actresses of her generation. With her exceptional beauty, impeccable acting skills, and charming persona, Mehwish has carved a prominent niche for herself in the entertainment industry. In this blog, we will explore the journey, achievements, and impact of this remarkable Pakistani actress.
Early Life and Career Beginnings: Mehwish Hayat was born on January 6, 1983, in Karachi, Pakistan. Hailing from a family with a background in showbiz, she was destined for the limelight. Mehwish made her acting debut in 2008 with the drama serial "Man Jali," where her exceptional acting skills caught the attention of both critics and viewers.
Breakthrough Roles: It was in the mid-2010s when Mehwish truly emerged as a force to be reckoned with in Pakistani cinema. Her breakthrough role came in the 2012 film "Na Maloom Afraad," where she portrayed the character of Naina, a bold and independent woman. The film's success not only showcased her acting prowess but also established her as a bankable leading lady. And then she was casted in miss marvel that is a huge leap when it comes to Pakistani cinema and its an appreciation of the Pakistani film stars.
Notable Projects: Mehwish Hayat's filmography boasts a diverse range of roles, allowing her to display her versatility as an actress. Some of her notable performances include "Actor in Law," where she played the role of a determined lawyer, and "Load Wedding," a heartwarming romantic comedy. Mehwish's remarkable portrayal in these films earned her critical acclaim and numerous awards.
Activism and Social Impact: Beyond her acting career, Mehwish Hayat is known for using her platform to raise awareness about social issues. She has been a vocal advocate for women's rights, education, and equality in Pakistan. Mehwish has been recognized as a Goodwill Ambassador by the United Nations, where she continues to work towards promoting positive change and breaking stereotypes.
Awards and Accolades: Mehwish's talent and dedication have been widely recognized through numerous awards and accolades. She has received several prestigious honors, including the Lux Style Award for Best Actress and the Tamgha-e-Imtiaz, one of Pakistan's highest civilian awards. These accolades not only validate her talent but also serve as a testament to her significant contributions to Pakistani cinema.
Mehwish Hayat has undoubtedly made a profound impact on the Pakistani entertainment industry. With her stunning beauty, exceptional acting skills, and passionate advocacy, she has become an icon for aspiring actors and a source of inspiration for many. Mehwish's journey from a talented newcomer to a prominent star reflects her resilience, determination, and commitment to her craft. As she continues to shine on the big screen, we eagerly await her future endeavors and the positive impact she will undoubtedly make in the years to come.
Now its time for your favorite one, Hania Amir, she has become the talk of the town, whether its commercials or dramas, well, Pakistanis promote a fair skin culture and that is the reason why she is being promoted as the face of pakistani female artists, especially in 2023.
lets get to know about here in detail below.
In the realm of Pakistani entertainment, Hania Amir stands as a promising young actress whose talent, charm, and undeniable screen presence have captivated audiences across the nation. With her infectious energy, natural talent, and versatile performances, Hania has swiftly risen to prominence in the Pakistani film and television industry. In this blog, we delve into the journey, achievements, and unique appeal of this rising star.
Early Life and Career Beginnings: Born on February 12, 1997, in Rawalpindi, Pakistan, Hania Amir had dreams of making a mark in the entertainment world from a young age. Her first tryst with fame came through social media platforms, where her vivacious personality and infectious humor garnered a massive following. This online recognition eventually led her to the world of acting, where she embarked on her professional journey.
Breakthrough Roles and Notable Performances: Hania Amir's breakthrough role came in the 2016 coming-of-age drama film "Janaan," where she portrayed the spirited character of Palwasha. Her fresh-faced charm and natural acting abilities struck a chord with both critics and audiences, instantly catapulting her to fame. Subsequently, she delivered captivating performances in films like "Na Maloom Afraad 2" and "Parwaaz Hai Junoon," cementing her position as a talented actress.
Versatility and Range: One of Hania's greatest strengths as an actress lies in her ability to effortlessly transition between diverse roles and genres. Whether it's portraying a bubbly and relatable girl-next-door or tackling more intense and emotionally charged characters, she exhibits a remarkable range. This versatility has allowed her to explore various genres, from romantic comedies to gripping dramas, captivating viewers with each portrayal.
Screen Presence and Endearing Persona: What sets Hania apart is her infectious screen presence and endearing persona that resonates with audiences. Her vivacity and ability to connect with viewers on an emotional level make her performances engaging and memorable. Whether she's making us laugh, cry, or feel a surge of empathy, Hania's on-screen charisma leaves an indelible impression.
Fashion and Style Icon: Beyond her acting prowess, Hania Amir has also become a prominent fashion and style icon. Her innate fashion sense, penchant for experimenting with different looks, and ability to carry any outfit with confidence have earned her accolades in the fashion industry. Hania's social media presence reflects her unique style, inspiring countless fans and setting trends along the way.
Future Prospects and Exciting Projects: With her meteoric rise and a string of successful projects, Hania Amir's future in the entertainment industry looks incredibly promising. As she continues to hone her craft and expand her horizons, audiences eagerly anticipate her upcoming ventures. Hania's ability to surprise and captivate viewers suggests that her journey has only just begun, with many more remarkable performances yet to come.
Hania Amir's journey from an internet sensation to a rising star in Pakistani entertainment is a testament to her immense talent, versatility, and infectious charm. With her ability to effortlessly bring characters to life and an endearing presence both on and off-screen, Hania has won the hearts of millions. As she continues to shine brightly in the industry, it's clear that she possesses the potential to leave an indelible mark and become one of the leading lights in Pakistani cinema.
Now comes, the sensational Yumna Zaidi, all of you guys in Pakistan, have made her the most searched female celebrity on google. Lets talk about her.
In the dynamic landscape of Pakistani television, Yumna Zaidi has emerged as a versatile and immensely talented actress. With her striking performances, remarkable range, and ability to immerse herself in diverse characters, Yumna has garnered a dedicated fan base and critical acclaim. In this blog, we will delve into the journey, accomplishments, and unique qualities that define this exceptional artist.
Early Life and Career Beginnings: Yumna Zaidi was born on July 30, 1989, in Lahore, Pakistan. Raised in a family with a deep appreciation for the arts, she discovered her passion for acting at a young age. Yumna made her television debut in 2012 with the drama serial "Thakan," where her natural talent and captivating screen presence were evident from the start.
Versatility and Powerful Performances: One of Yumna's greatest strengths as an actress lies in her versatility and ability to portray a wide range of characters with depth and conviction. Whether she's portraying a vulnerable victim of societal injustice, a strong-willed woman fighting for her rights, or a conflicted soul navigating complex relationships, Yumna brings authenticity and emotional depth to each role. Her performances in acclaimed dramas like "Dar Si Jati Hai Sila" and "Ishq Zahe Naseeb" have left audiences spellbound and earned her critical acclaim.
Commitment to Realism and Social Impact: Yumna Zaidi is known for her commitment to realism and her dedication to shedding light on important social issues through her roles. She fearlessly takes on characters that challenge societal norms and address pressing concerns such as gender inequality, abuse, and mental health. Yumna's portrayal of complex and empowering female characters has sparked important conversations and contributed to a positive change in Pakistani society.
Chemistry and On-Screen Presence: Another aspect that sets Yumna apart is her ability to establish strong chemistry with her co-stars, making her on-screen performances all the more compelling. Her seamless portrayal of intricate relationships and palpable emotions captivate viewers and create an immersive viewing experience. Yumna's ability to connect with her fellow actors and convey a wide range of emotions adds depth and authenticity to her performances.
Awards and Recognition: Yumna Zaidi's talent and contributions to Pakistani television have been widely recognized and celebrated. She has received numerous accolades, including the Lux Style Award for Best Actress and the Hum Award for Best Actress Popular. These awards serve as a testament to her exceptional skills and the impact she has made on the industry.
Future Prospects and Exciting Projects: With her growing popularity and a string of successful projects, Yumna Zaidi's future in the entertainment industry looks exceptionally promising. Her ability to consistently deliver stellar performances and tackle challenging roles ensures that audiences will eagerly anticipate her upcoming ventures. Yumna's dedication to her craft and her passion for telling compelling stories make her an artist to watch out for in the years to come.
Yumna Zaidi's journey from a talented newcomer to a powerhouse of Pakistani television is a testament to her extraordinary talent and commitment to her craft. With her versatility, captivating performances, and ability to shine in a variety of roles, Yumna has earned a special place in the hearts of viewers. As she continues to push boundaries, inspire change, and enthrall audiences with her exceptional acting prowess, there is no doubt that Yumna Zaidi will remain a prominent figure in Pakistani television for years to come.
Now, lets talk about the ever growing saba qamar, she has also done bollywood movies, she is getting more beautiful by the day.
Saba Qamar stands as a shining star, known for her impeccable acting skills, natural beauty, and magnetic screen presence. With her versatility, captivating performances, and fearless approach to roles, Saba has won the hearts of audiences and established herself as one of the most respected and sought-after actresses in the industry. In this blog, we will explore the journey, achievements, and enduring charm of the remarkable Saba Qamar.
Early Life and Career Beginnings: Saba Qamar, born on April 5, 1984, in Gujranwala, Pakistan, displayed an inclination towards the performing arts from a young age. Her talent and dedication paved the way for her entry into the entertainment industry. Saba made her acting debut in 2004 with the television drama "Main Aurat Hoon," and it was clear from the start that she possessed a unique spark and undeniable talent.
Versatility and Stellar Performances: Saba Qamar's versatility as an actress knows no bounds. From intense dramas to romantic comedies, she effortlessly delves into diverse roles, bringing each character to life with authenticity and depth. Her ability to portray complex emotions, navigate challenging narratives, and captivate audiences with her nuanced performances sets her apart. Notable dramas such as "Dastaan," "Maat," and "Baaghi" have showcased her exceptional acting prowess.
Silver Screen Success: Saba Qamar's talent transcends television, as she has made a successful transition to the silver screen. Her film debut in the critically acclaimed movie "Manto" earned her widespread praise for her portrayal of the iconic character of Noor Jehan. She further impressed audiences with her compelling performances in films like "Hindi Medium" and "Lahore Se Aagey," solidifying her position as a formidable presence in both television and cinema.
Boldness and Fearless Attitude: Saba Qamar is known for her bold and fearless approach to her craft. She fearlessly takes on unconventional roles, challenging societal norms, and addressing important social issues. Her performances often carry strong social messages and shed light on topics such as gender inequality, domestic abuse, and societal prejudices. Saba's willingness to tackle such impactful roles reflects her commitment to using her platform for positive change.
International Recognition: Saba Qamar's talent has not only garnered praise within Pakistan but has also received international recognition. Her brilliant performance in the film "Hindi Medium" earned her a nomination for the prestigious Filmfare Award for Best Actress. This recognition further solidified her status as a versatile and globally acclaimed actress.
Style Icon and Enduring Charm: Beyond her acting prowess, Saba Qamar is admired for her timeless beauty, grace, and impeccable style. Her fashion choices, both on and off the screen, have made her a style icon, inspiring countless fans. Saba's magnetic charm, confidence, and ability to effortlessly carry any look contribute to her enduring appeal.
Saba Qamar's journey from a talented newcomer to a powerhouse in Pakistani entertainment is a testament to her exceptional talent, versatility, and dedication to her craft. With her compelling performances, bold choices, and undying charm, she has captivated audiences and won numerous accolades. As Saba continues to push boundaries, redefine norms, and captivate hearts, her contributions to Pakistani entertainment remain invaluable, and her legacy as an iconic actress is set to endure for years to come.
Who can forget Neelam munir viral dance video, lets check her out!
She is indeed a beauty, but lets be honest, she is just a face and not a good actor at all. Lets finish this debate with a beautiful picture of Neelam Munir.
What is a submersible and how it is different from a submarine, what were the possible causes of incident of Titan Submarsible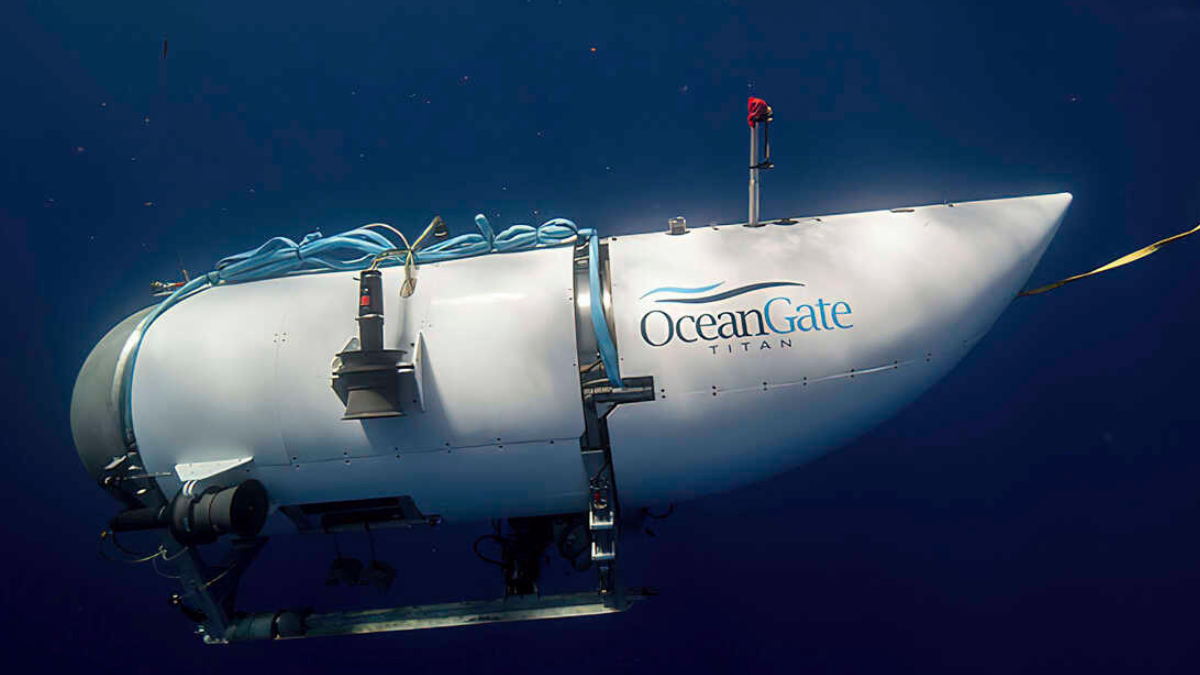 We had been struck with a huge tragedy of Titan sumarsible that was designed and developed by the OceanGate Inc, but before getting into the depth of the tragedy, lets compare the submarine and the submarsible and how these two are very different from each other.
A submersible and a submarine are both types of underwater vessels, but they have some key differences in terms of design, purpose, and capabilities.
Design:
Submersibles are usually smaller and more compact compared to submarines. They are often single-person or small crewed vehicles designed for exploration, research, or deep-sea diving.
Submarines, on the other hand, are larger and capable of carrying a crew and cargo. They are designed for military purposes, such as warfare, surveillance, and strategic missions.
Purpose:
Submersibles are primarily used for scientific exploration, deep-sea research, underwater archaeology, or filmmaking. They are often employed in areas such as marine biology, geology, or oceanography.
Submarines have both military and civilian applications. In a military context, submarines are used for naval warfare, including patrolling, reconnaissance, and launching missiles. Some submarines are also used for intelligence gathering and special operations. Civilians submarines may be used for underwater tourism or scientific research, but they are less common.
Depth and Range:
Submersibles are typically designed for specific depth ranges and may be limited to a few hundred meters or a few thousand meters. They are generally not capable of prolonged operations at great depths.
Submarines, especially military submarines, are built to operate at significant depths, often reaching several hundred meters to even over a thousand meters. They are capable of extended missions, including staying submerged for extended periods and traveling long distances.
Construction:
Submersibles are usually constructed with lighter materials, such as aluminum or fiberglass, to enhance their buoyancy and mobility. They often have transparent domes or viewports for better visibility.
Submarines are built with strong hulls, often using steel or other sturdy materials to withstand high water pressure. They are designed to be watertight and are equipped with various systems to ensure the safety and survival of the crew.
Propulsion:
Submersibles typically use electric batteries or other power sources to propel themselves. They may rely on thrusters or propellers for movement.
Submarines employ various propulsion systems, including diesel engines for surface travel and electric batteries for submerged operations. Nuclear-powered submarines use nuclear reactors to generate steam and drive turbines, providing them with extended range and endurance underwater.
In summary, submersibles are smaller, often single-person or small crewed vehicles used for exploration and research, while submarines are larger vessels primarily used for military purposes, such as warfare and strategic missions. Submersibles are limited in depth and range, while submarines are built for extended operations at greater depths.
Now lets talk about the tragedy that happened earlier this week, various research articles has discussed warnings and concerns that were raised about OceanGate, a company that planned to take wealthy tourists on trips to explore the wreckage of the Titanic. The company faced criticism from experts both inside and outside the company who expressed concerns about the safety of its submersible craft, named Titan. OceanGate's director of marine operations, David Lochridge, prepared a report stating that the craft needed more testing and highlighted potential dangers to passengers at extreme depths. Another warning came from 38 industry leaders, deep-sea explorers, and oceanographers who sent a letter to OceanGate's CEO, Stockton Rush, expressing concerns about the company's experimental approach and the potential for catastrophic problems with the Titanic mission.
The criticisms focused on Rush's refusal to have the Titan inspected and certified by leading agencies, which would ensure it met safety standards. Lochridge's report revealed that the craft's viewport was only certified for depths of up to 1,300 meters, far less than the 4,000-meter depth required for Titanic trips. Despite the warnings, OceanGate did not pursue certification and dismissed Lochridge, leading to a legal battle that ended in a settlement. The experts also criticized OceanGate's decision to forgo testing the prototypes under the supervision of a leading certification company, emphasizing the importance of third-party validation for submersible safety.
OceanGate defended its approach, arguing that certification would stifle innovation and that it would take years to get the Titan certified due to its innovative design. The company also avoided certain U.S. regulations by operating the vessel in international waters. Submersibles are largely unregulated, and the Titan, loaded onto a Canadian ship and dropped into the North Atlantic near the Titanic, does not need to register with a country or follow many vessel rules.
The article mentions previous expeditions by OceanGate to the Titanic site, which faced technical issues, including battery problems and damage to the exterior of the submersible. Despite these challenges, some individuals were able to visit the Titanic wreckage on the Titan.
The warnings and criticisms raised about OceanGate's safety practices and refusal to pursue certification have gained attention in light of the recent disappearance of the submersible craft with five people onboard.
So, the possible causes could be more likely an implosion and not explosion, experts also indicated that led to sudden death of all the individuals on board. Additionally, Years before the tragic incident in which a tourist submersible went missing during an expedition to explore the Titanic shipwreck, concerns over safety issues were raised about the company responsible for the vessel. OceanGate, the privately held company charging $250,000 per person for the Titanic voyage, faced lawsuits and warnings from industry experts. In 2018, a professional trade group expressed concerns about OceanGate's experimental design approach, citing potential "catastrophic" outcomes.
An employee, David Lochridge, who later sued the company, had raised safety concerns about the submersible's design and hull testing protocol. Lochridge claimed the company could subject passengers to extreme danger. Lawsuits were also filed by customers who struggled to get refunds for canceled trips due to certification and equipment failure issues. Certification problems emerged as the Titan did not have the intended DNV-GL certification as advertised. Lochridge alleged that OceanGate refused to pay for necessary upgrades to meet safety requirements. OceanGate's lawsuit against Lochridge emphasized that he was not an engineer, while he argued that his role was to ensure safety during operations.