Dunya bhar main Coronavirus nay tabahi macha kar rakhdi hay, takreban sab countries lockdown hain, ek japan aur sweden masti krhay hain lekin unki b bari aigi bhai. Abhi tk 31,000 log mar chukay hain dunya bhar main, aur 678,00 infected hain. 10,000 say ziada banda italy main mar chuka hay. United states main 100,000 say ziada log infected hain yani 1 lakh log infected hain. Dunya main jahan b refugee camp laga hay wo khatry main hay. italy nay apni awam k liay 4.7 billion euros ($5.24 billion) ka package dia hay.
Sweden main koi lockdown nahi sab normal chal rha hay. laikin wahan b burhay logo ka khayal rakha jarha hay aur unpr restrictions hain, jab k school wghera sab khulay hain. Academics aur researchers nay kaha k coronavirus ko hard, shiny surfaces jesay teray phone ki screen pasand hay jispr wo ziada dair therta hay. 2.6 million banda dunya bhar main refugee camp main rehta hay ab ap sabko band ni krskty ye kuch researchers ka kehna hy. Ye story un Rohingya muslims ki b hay jo k lockdown main hain bangladesh main. Agar coronavirus ki tention hay tu koi masla nai hay ye sab k liay normal hay k sabko unkay gharo main band krdia jai, tou sabko pareshani hogi. Khair upar dekhlay topi nay kuch tips di hain chill kar, puri zindagi say tu yehi mauka dhoond rha tha, ab agar ayashi milgai hay tu enjoy kar, aur gand gandi movies dekh, mera matlab samjh gya hga tu. katlay ab
Alien life signs are now visible on Planet Venus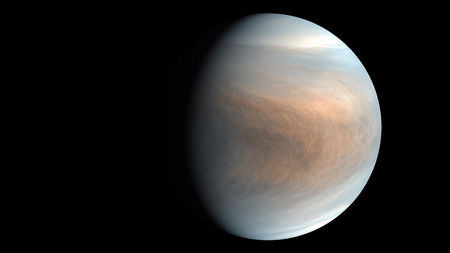 A rare toxic gas called as Phosphine has been found on the atmosphere of Venus, which does not indicate that humans will be thinking of travelling to venus for the near future but it is an indication of possible signs of Alien life. It has been indicated by scientists that this kind of quantity of phosphine is unexplainable and it can be an indication of alien life. Phosphine on earth can be found in pond slimes and penguin dungs, and it is the most foul-smelling gasses on earth. Therefore, scientists believe that it indicates a sign of life on Venus.
How this is an indication of life, this is the main question which further states the fact that the phosphorus cannot be produced without any non-biological way. Therefore, the alien microbes could be causing the production of this gas on venus's atmosphere. Because on the earth phosphine can only be made in a lab or through the help of the microorganisms. On Jupiter and Saturn also, there is a presence of phosphine but the idea storms on these planets are the main cause of the phosphine gas.
About 5 to 20 parts billion of phosphine gas is present on the venus's atmosphere. It is a lot more than we have the amount of phosphine present on earth. phosphine can be broken down by light and therefore it can be realised that some particular phenomena are continuously making or producing the gas again and again on the planet venus. We think that it is the causing of any biological life but it can be some other process that might be producing the phosphine gas.