In recent times, Pakistan has been grappling with a myriad of challenges, both domestic and international. From a struggling economy to mounting security concerns, the country has its fair share of problems to deal with. One issue that has been at the forefront of public discourse is corruption. Pakistan has long been plagued by corruption, and it is widely recognized as one of the biggest hurdles to progress and development in the country.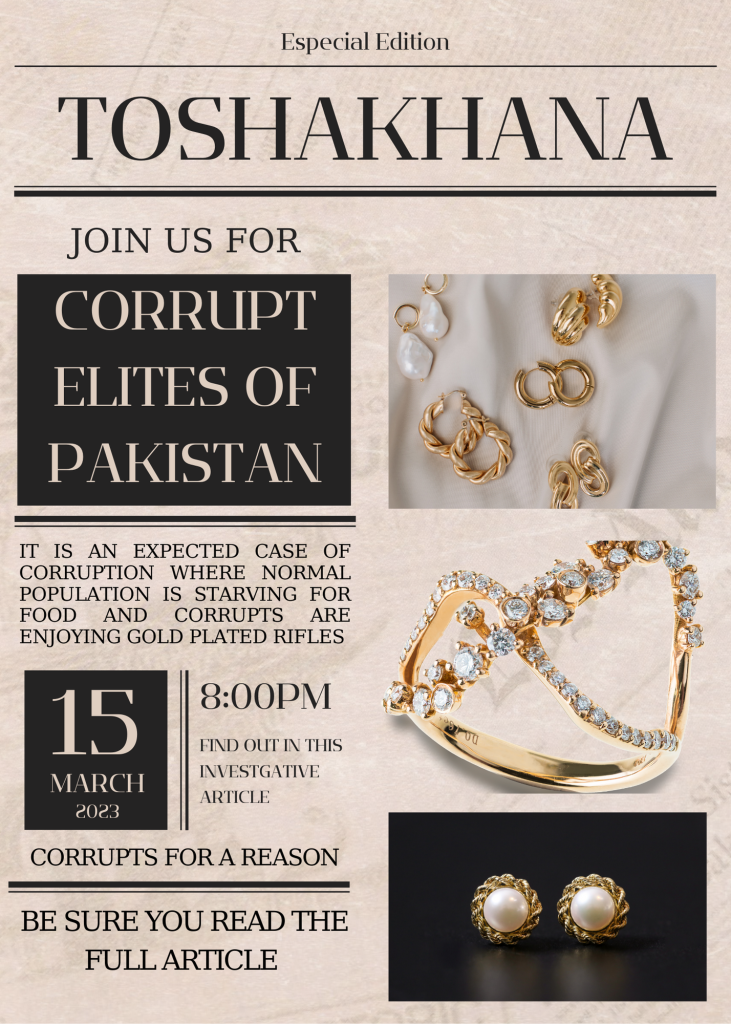 The latest development in the ongoing fight against corruption is the release of the Toshakhana gifts record since 2002. The Toshakhana is a repository of gifts that are given to the President, Prime Minister, Ministers, Governors, and other high-ranking officials of the country. The record of gifts given and received has been made public for the first time since 2002. This move is significant as it will provide much-needed transparency in the government's affairs and help to root out corruption.
The Toshakhana record shows that gifts worth billions of rupees have been given and received by the high-ranking officials of the country. These gifts range from luxury cars and watches to precious gems and jewelry. It is worth noting that these gifts were given by both foreign and local individuals, and some of them were received by the officials in their official capacity.
One of the most notable entries in the Toshakhana record is the gift of a gold-plated assault rifle given to former Prime Minister Nawaz Sharif by the Saudi Arabian government. The rifle is valued at approximately Rs 65 lakh and was given to Mr. Sharif during his visit to Saudi Arabia in 2017. The Toshakhana record also shows that former President Asif Ali Zardari received a diamond necklace worth Rs 44 lakh from a Saudi prince.
The release of the Toshakhana gifts record is a welcome move in the fight against corruption. It will provide the public with much-needed transparency in the government's affairs and help to hold high-ranking officials accountable for their actions. The record will also serve as a deterrent to those who might be tempted to engage in corrupt practices.
However, the release of the Toshakhana record is only the first step in the fight against corruption. The government must also take steps to ensure that those who engage in corrupt practices are held accountable for their actions. The country's legal system must be strengthened to ensure that corrupt officials are prosecuted and punished. The government must also take steps to promote transparency and accountability in all aspects of governance.
The release of the Toshakhana gifts record is a significant development in the fight against corruption in Pakistan. It will provide much-needed transparency in the government's affairs and help to hold high-ranking officials accountable for their actions. However, the government must take further steps to strengthen the legal system and promote transparency and accountability in all aspects of governance. Only then can Pakistan hope to root out corruption and make progress towards a brighter future.
The release of the Toshakhana gifts record since 2002 has been met with mixed reactions from the public. While some have welcomed the move as a step towards transparency and accountability, others have criticized it as a selective disclosure of information. Many have pointed out that the record only covers a limited period and does not provide a complete picture of the gifts received by the officials.
Despite these criticisms, the release of the Toshakhana record is a positive step towards promoting transparency in the country's governance. It has shed light on the extravagant gifts received by high-ranking officials, some of which are worth millions of rupees. The record includes entries for luxury vehicles, expensive watches, jewelry, and other high-value items.
It is not only the monetary value of the gifts that is concerning, but also the potential conflicts of interest they may create. The officials who receive these gifts may feel obliged to reciprocate in some way, which could lead to corrupt practices. The Toshakhana record has highlighted the need for clearer rules and guidelines on the acceptance of gifts by officials in Pakistan.
The release of the Toshakhana record is also a reminder of the importance of holding public officials accountable for their actions. Corruption has long been a pervasive problem in Pakistan, and it is often the poorest and most vulnerable who suffer the most from it. By providing transparency in the gifts received by officials, the government is taking a step towards addressing this issue.
However, the release of the Toshakhana record is only the first step towards combating corruption in Pakistan. The government must also take other measures to ensure accountability and transparency in governance. This includes strengthening anti-corruption laws, increasing the independence of anti-corruption bodies, and providing greater protection for whistleblowers.
Furthermore, the government must also address the underlying causes of corruption, such as poor governance, lack of transparency, and weak institutions. This will require significant reforms in various areas, including tax collection, public procurement, and the administration of justice.
The Toshakhana gifts record since 2002, which has been made public in Pakistan, provides a detailed account of the gifts received by Pakistani officials over the years. These gifts include everything from luxury vehicles and expensive watches to precious gems and jewelry. Some of the notable gifts listed in the record include:
A gold-plated assault rifle: Former Prime Minister Nawaz Sharif received a gold-plated assault rifle worth approximately Rs 65 lakh from the Saudi Arabian government during his visit to Saudi Arabia in 2017.
A diamond necklace: Former President Asif Ali Zardari received a diamond necklace worth Rs 44 lakh from a Saudi prince.
Luxury vehicles: The record shows that several officials received luxury vehicles as gifts, including former Prime Minister Yousaf Raza Gilani, who received a Land Cruiser worth Rs 13.5 million, and former President Pervez Musharraf, who received a BMW car worth Rs 14.5 million.
Expensive watches: Several officials were also gifted expensive watches, including former Prime Minister Shahid Khaqan Abbasi, who received a watch worth Rs 5.5 million, and former Chief Minister of Punjab Shehbaz Sharif, who received a watch worth Rs 3.5 million.
Precious gems and jewelry: The Toshakhana record shows that officials received a range of precious gems and jewelry as gifts, including diamond rings, necklaces, and bracelets.
It is worth noting that some of these gifts were received by officials in their official capacity, while others were received as personal gifts. However, the Toshakhana record has highlighted the need for clearer rules and guidelines on the acceptance of gifts by officials in Pakistan.
The release of the Toshakhana gifts record has also raised questions about the potential conflicts of interest that could arise from accepting such gifts. Officials who receive gifts from individuals or countries may feel obliged to reciprocate in some way, which could lead to corrupt practices. The record has underscored the need for stricter regulations on the acceptance of gifts by officials and greater transparency in the country's governance.
In conclusion, the Toshakhana gifts record since 2002 provides a detailed account of the gifts received by Pakistani officials, including luxury cars, watches, and jewelry. While some of these gifts were received in their official capacity, others were received as personal gifts. The release of this record highlights the need for greater transparency and accountability in the country's governance and stricter regulations on the acceptance of gifts by officials.
The Last Cigarette that I lit!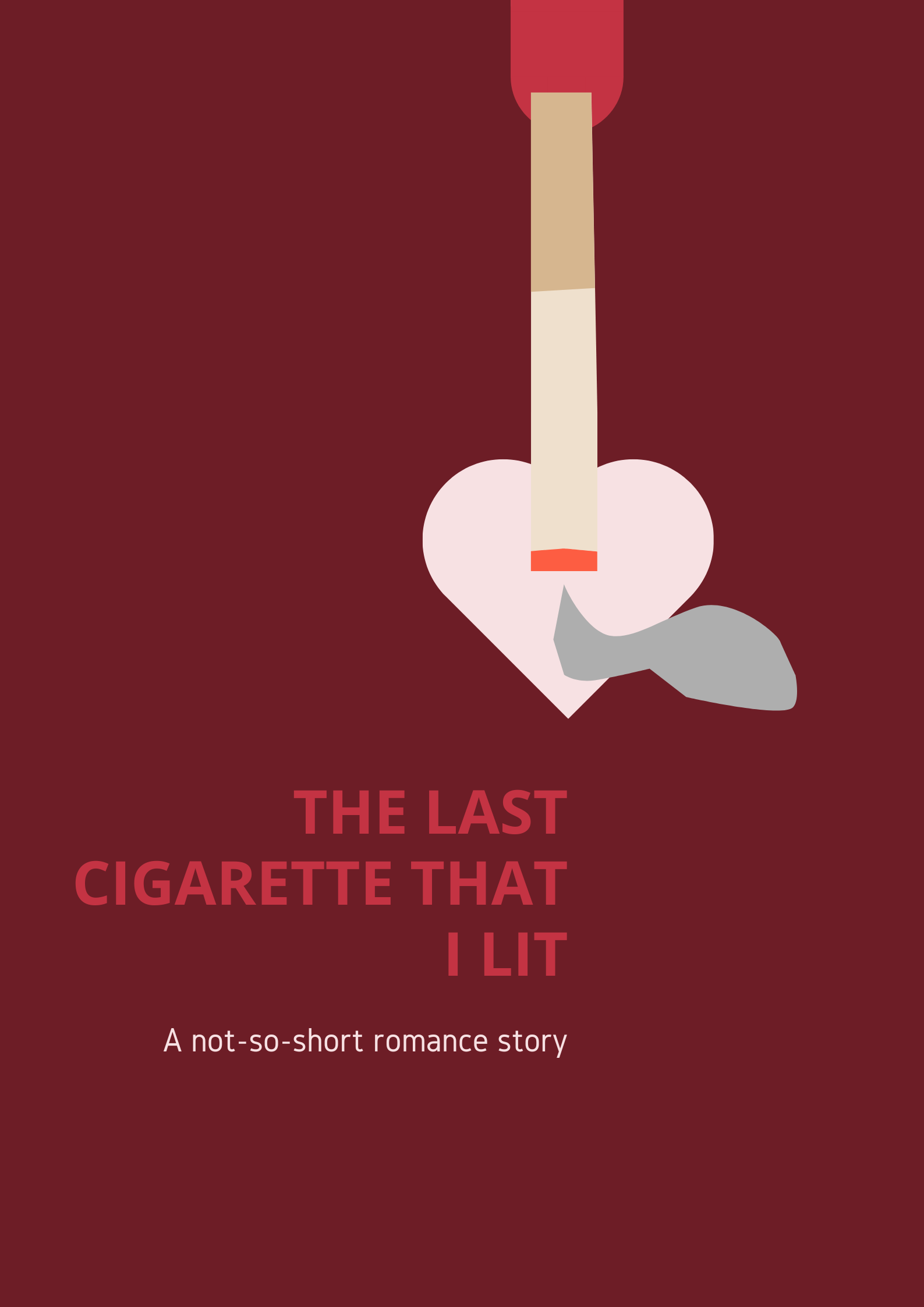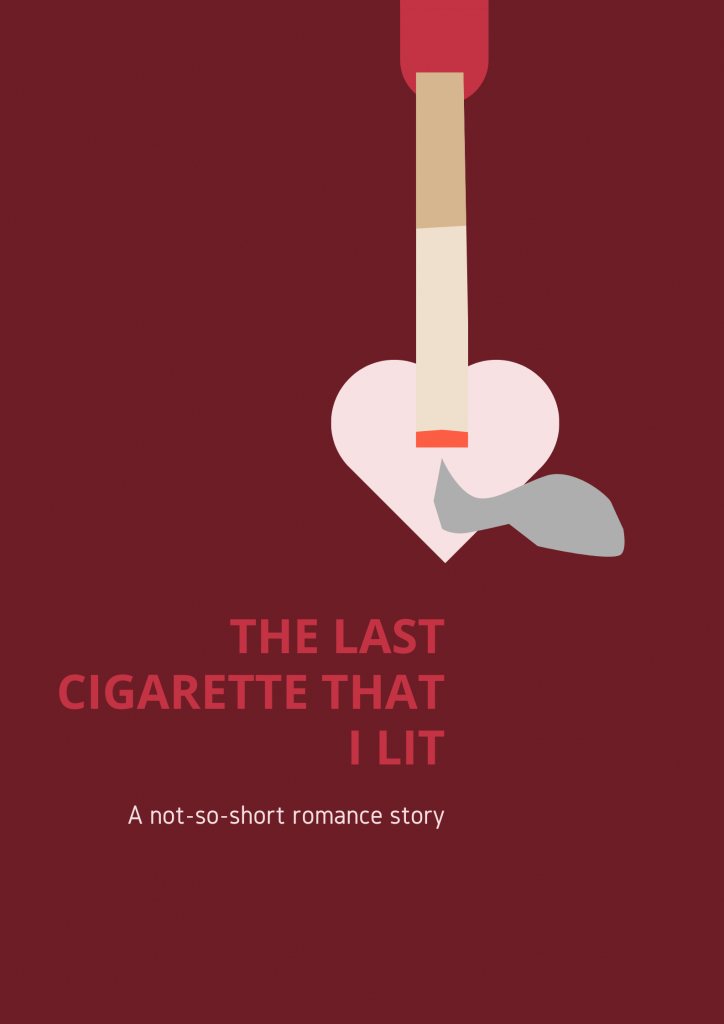 It all started when I lit a cigarette in an old Parisian neighborhood, to contest the cold night, hearing the huge cheers behind my back. The nightclub that I was standing in front of, was overcrowded with people. People were trying to behave like humans in an inhumane way, the clubs were never my thing, how can I concord with the buzzing trance where liaising is out of the question. I tried it multiple times to commingle with the high-pitched beats but it seemed like an excuse to lose myself in a peculiar environment but my adroitness is built around consciousness. Or am I totally right, and such places are designed to not be yourself, so you can be as far away from reality as you can.
Trance emerged in the first place to harmonize with the unconscious levels of our brain, once it is able to set up its attack and succeeds, you move along and every beat controls your body. Since the unconscious part of your brain has been tangled with and conquered by the pitch and the beats set up by the musical instruments. A person like me, who knows too much about trance, should have been in love with it, but I guess I never bow to a controlling kind. Once, I know that it is designed to control me in the first place, my senses have invigorated and assembled a sentient army.
All of this is very thoughtful, coming from a person who is letting the cigarette eat his brains out. it's all about human preference, we prefer to do what seems right. I am halfway down my cigarette, its scorching is benign to my lips, although it swipes away the saliva that is advertently produced by my body leaving behind a series of tobacco toxins. But that's what tobacco does slowly gleaning your prudence to instill imbecility and then you are a walking slave, to a tobacco stick; Smoking a cigarette is not more than an Asininity.
Hé! attendez ne le jetez pas encore… les derniers morceaux sont les plus excitants ! C'est là que réside la vraie saveur… ( in french)
Hey! wait doesn't throw it yet… the last bits are the most exciting! That's where the true flavor lies… (That's the English of what she said)…
She forbade me to throw my cigarette, instead grabbed it forcefully…. Let's imagine the scene again in a slow mo… she is coming closer with a warning eyeing my cigarette so that I cannot commit the last act, an act of throwing my unfinished cigarette, and then.. she said what I wrote earlier… and just took my cigarette without even asking for any permission.. not that I care about these last bits .. but her takeover was active and energetic .. if I put it precisely, then it was a brisk attack!
Now, I am going to utter a few words that most of English-speaking tourists think of as magic words and use them as a privilege over non-English speakers. Although, English is not even my mother tongue that's what I use often as a tourist for communication.
Sorry! But I don't speak French! But it didn't open any unforeseen doors.
Vous êtes paresseux.. and English translation is that "You are lazy"… ( She responded )
While pondering upon my taken cigarette, I said an obvious word! …..What?
I meant you are lazy! ( She responded again to my reaction )
You can imagine the french accent but as I told you before that she took over so quickly that out of 100 times, I had a 1 percent chance to react. As she enthralled the remains of that cigarette, she tried to make some conversation with the very owner, who lit up the delights of that scorching paper and tobacco. First time in pairs as a tourist? yes, just visiting a few old mates here. But how do you know it's my first time here???? Your cigarette brand is foreign otherwise, you would be accustomed to a local one. So, you mean that the piece, you just snatched from me, that was about to become a part of Parisian history eventually… was not even worth the smoke ….at all? (I said it with a pause).
Correct! ( While Nodding )
or as you say in English that it was ….sheeth….. (Even the word "Shit" sounded like a Prophecy in her European accent)..
You want to come ?? … Ah! No … Clubs are not my thing… ( I showed my complete disinterest )
Well, I was walking back to my home..
Ohh! Comes as a surprise to me that a total stranger needed a company while going back to her place..
if you are thinking about that … then I am not putain ( she meant a whore or slut.. I knew the word, by the liberty of my friends ) and this is not some scam… I know that's what scammers say .. but I am not a walking Parisian scam… otherwise, if I had wanted .. I would have scammed you a long time ago….
She was picking me apart, piece by piece… I was thinking .. we just had a few minutes of interaction… and she is saying … a long time ago…
I know what you are thinking.. again.. I noticed you in the bar, your friends were talking to you in English.. and foreigners are speaking targets.. ( she meant.. the moment we start speaking English, probably she meant walking targets but speaking targets seemed relevant too…isn't it?? as we become an easy target for scammers)
So, we Parisians can also easily notice people who are speaking English… but you seem different .. your accent is a bit different from your friends….
I guess, now that you had completed your psychoanalysis on me, you could probably guess where I am from… Your friends looked like they were from India, I haven't seen anyone who had a brown beard like you spoke with an accent and was from India.. so I don't know have you migrated to an English country…
You seem a bit confused right there! ( it was the first time, i felt in charge)
Pakistan??
Fuck! she grabbed that few minutes of pleasure away from me.. ( I had to nodd )
Amen ! from Pakistan…
Are you from the north, because they had ancestral links from Alexandar? You are right, but I am not from the north, I am actually from the south and I am blessed by the heat and sunlight.. that's why most of us, who live in the south are mostly brown or dark brown, and correct you are talking about people who live in Hunza.
Goes the same for some European countries … so why not clubs.. is not a cultural thing in Pakistan..
Well! that's an easier explanation, but go and check out my mates .. how happy are they!
Then let's get in again, and this time, I will be in charge… again .. she grabbed my hand without my consent and took me inside… charging through the crowd, and then she plugged her handsfree in her phone and put one earbud in my ear and the other in hers.. and started texting someone .. suddenly the DJ started playing a melo tune… and she played the same tune in her phone too..
I didn't said anything to her … nor she said anything to me… we started dancing slowly, it was so discreet that my guard went down and the melody started to resonate in my encephalon. My body went through a strange and amorous sensation, my eyes were unsheathing vivacity slackening my grip on reality. It felt like floating on water, even the full force produces less shift, eyeing the destination felt like we are closing-in on it, but it still seems very far. Her intermittent breaths set the tone, her flushed cheeks aroused my ardour. Alleviating my stress levels, breaking all the poignant reminders of clubs, passing over the reminiscences without giving any due attention. I had no choice but to concede to this divertissement, she knew all the script and yet I was just a pawn following the queen's movements. She was pulling all the strings to my body, and I was up and about after her extravaganza.
When it stopped! It felt like inception! A new world that I have stepped into!
Now, we were heading to her place, whatever was happening felt like a startling surprise! Why am I gushing about her? it's probably because of her ascendancy that has taken over my soul. She broke my silence .. So… How was it?
Quiet an experience, but how many times have you done this… you clearly had connections with that DJ! ( I spilled out my entire acumen )
Yes! we all do, actually, most of my friends are business partners in this club. I used to be a DJ once and I can still take over sometimes when someone needs me to cover for them.
Yeah! you clearly know your music, and how to react to it!
How to react! cant you give me a compliment that I can dance very well! ( She was coming back at me)
Glancing each other with gentle smiles, I looked ahead towards the devious nabes of pairs, weaved to amiss. It seemed like a maze that was bound to make you overlook your own place, people waiting to commit a crime, offering you drugs. It was more of a scary and dark welcome rather than an inviting gesture by the not-so-calm neighborhoods of pairs. I have heard that Paris is the nerve centre of perfumes and Parisian often demonstrate such perception by using good quality perfumes to stand out from the rest of the Europeans, but I was smelling something else, see there is a difference between toxic waste. when you are drinking water and then you discarding the remains, might not smell that bad. But when you are only drinking beer and there is so much beer in your stomach that your body is being forced to expel the remaining, then it becomes the supreme level of malodorous. No less than a radiation level that man should never be allowed to experience, but it is actually noisome; offensive to your body.
If she would be reading my thoughts, she could have sanctioned my ass to the police, that I am probably a refugee trying to harass Parisian women.
Excuse the smell, in these neighborhoods, it's just getting stronger and stronger! she uttered (Probably human senses react in the same way and they have a way to interact with each other )
Well! I was just thinking about the same thing, that Paris smells so delicious!
Yes, not quite delicious but murderous in these small neighborhoods… and I like to live in these small neighborhoods. I am not scared because I know my way and people are familiar with the locals but I understand it must be difficult for a tourist to go about their way through these dark neighborhoods.
But you can say, that this is what's unique about this neighborhood!
Yeah! strong piss smell!
She laughed!
Well look at the top, it's around midnight, hostels won't allow the guests to access the rooftops, so this is either people signaling others to rob someone or a lonely someone trying to commit suicide. And normal Parisians who do 9 to 6 would never be up there at midnight, they had already slept.
Never quite imagined Paris to be a quiet place, where people would suicide lonely (I was curious to know more)
You know France is ranked second highest for suicides in Europe?
No! is it?
Yes ! and the suicide rate in France is around 18 per hundred thousand, and probably it is around 7 per hundred thousand for women.
I hope that poor dude is just looking to rob a tourist, I pointed in the direction of a guy who was focusing on us and then suddenly vanished from the rooftop.
You just scared that poor guy, he might be thinking we are from the police or we are going to call cops. So, it's a Parisian secret keep it and it has to die with you.
So where do you live exactly ?? I mean what's this area called.. because I am always looking at the maps and with you by my side, I am not looking at one..
You can say this is northern 18th and 19th district, google it and you will know the rest ..
And trust me there are so many shortcuts in this neighborhood, from where these people can run away and you have no chance of catching them at all!
Show me any of your prized possession…
Well, I have my purse and … give it to me ..
And then.. I witnessed the same exact moment, how she snatched my cigarette, she snatched my purse and started running and then i shouted…
Am I supposed to chase you!
If you don't care about your purse…( she shouted, and took a quick turns towards a…. yes)
When i ran and saw with my own eyes, it was a cemetery, and she was laughing, and calling my name..
Ammar! Catch me if you can! you are lazy …
I thought .. I haven't told her my name yet, has she gone through my belongings ..
I was not perspiring but after midnight, it's scary for a tourist to chase after a girl in a cemetery, who has his purse, in which he has kept his driving license, his identity card, his credit and debit cards.. whatnot…
I was clearly losing her, and she had no intentions to stop, now I had been trying to find her for about 10 minutes but she was already gone. She was not even in my sight, I shouted..
Hey! I don't even know your name, and this is getting a bit too much for me .. I thought we are just playing a game …
Someone shouted from the Rooftop! ( Not anymore she is long gone )
That took the bejesus out of me, It was a rug pull, a sudden shock and then I started cursing myself how could I be so careless, I didn't even know her name, how would I fucking file a report against her.
Should I go back to the bar, it is going. tobe a long night … and then I started tracing my back footsteps, footsteps that are blemished by this unforeseen controversy. Foreseen for meticulous people but for people like me it was an inescapable danger. Handing over my prized possession to a total stranger who even took my cigarette unilaterally from me was a risk comparable to putting a glass on the edge of a plinth!
I literally faced a barrage of questions and disappointment was apparent on my friend's face… they literally told me that they thought I would be better left alone. But they never knew that I had the audacity to hand over my belongings to a total stranger. A person like me is a true definition of gullible, I can be easily fooled and tricked, just because I perceive people around me to behave in the same way that I do! But it's a fact people like me will always fall into such traps! We are programmed fools blinded by our nativity, a bunch of nincompoops and dullards who keep a positive perception of this world.
It's going to be a long night, we faced a lot of trouble answering all of the copper questions, their investigation was more focused on us. They would rather blame us and jail us for negligence than listen to us. Their intentions were clear, you are stupid, go and sort your shit out yourself. The french lady copper constantly said, " ces stupides tourists ", and I finally had the courage to tell them. Hey, I know you are saying stupid. But if you don't know the name of the person you have been hanging out with all night long, it's hard to prove anything at all. So, I was in a phase of acceptance, rather than arguing about anything, that was the job of my friends. Their faces made it pretty clear, that I have spoiled their night, and they could have been hanging out and enjoying themselves rather than spending the night at this suffocating police station. it felt like all the homeless pairs have volunteered to spend a night at the police station so that they can feel at home rather than sleeping openly outside but here at the police station, they had been looked after by the policeman. They thought of these policemen as their waiters, who would bring them things, all of those locked-up guys looked happy, trust me. Well, it was my first time at a police station, thank God, it's not me who has done something horrible to someone, it's me who is the victim. Well! who am I kidding, even if I would have wanted to commit a crime intentionally, I would have failed to even commit it. So, that's one thing that is out of my league, if I would have been Thomas Edison, trying to commit a crime, he did many attempts to achieve the result he wanted, I, on the other hand, would have failed even the 1000th time thinking that I am going to commit a crime. Or Shakespeare would have titled a book on my character, " An imbecile's failed crime".
I gave them whatever I can about that girl, they told me, we don't have an identity, then it's going to take some time. One of the police officers also told my friend, that this crime can only be solved if the person who committed it wants to unilaterally come to the station to accept that she committed it. Otherwise, it's a wild goose chase. While discussing all the possibilities after the aftermath of this unfortunate event, we went to my friend's place and slept like we didn't care. Well, they slept like they didn't care, but for me it was troubling, i thought i could be all wrong, i am a naive guy but sometimes, i am able to understand people from deep down inside but I truly and admittedly failed this time to create a proper perception about a person.
While gazing at the empty chardonnay bottles, that my friend used to grow his plants, somehow fell victim to sleep, natural oblivion, and a split reality, and my emotions tried to overturn the ruling of the situation by changing the timeline of what happened, within my dream. But even in my dream, I was trying really hard to overturn the final verdict, it could have been better if I had never lit that cigarette at all. I should have been inside my friends, enjoying and critiquing the music and different forms of it. And then my focus was diverted to a similar song, my dreams started to buzz, I was getting tense, confused as to what is real or what is a dream if I have to wake up if it's too good to be true to escape from last night.
It was just my ring tone, buzzing over my head, and I woke up like a zombie trying to understand if he is dead and is meant to wake up to go about his day. So, I looked at my phone and the call was coming from an unknown french number, and then it ended. I opened my chat, with my dreading eyelids.
Hey! Good morning!
Sorry for last night …
Then, a location was shared!
Buzz me at 104! I will let you in!
Don't bring the police … smiley!
Now, I was bound to make sure, if I am still dreaming that someone is texting me if it is really her or not. If I should be scammed further. Maybe this time she is thinking to bring more out of me. Maybe it's not her place, it's her friend's place. I thought to text her back, that tells me your name, what you did was not right.. but then I thought .. okay .. I would just say… I will be there in half an hour, I am expecting my purse!
My friends were sleeping, I told them nothing just got ready and went to her apartment, just like she said buzz me at 104. I thought I was the victim, if I were about to do this right, I will do it myself. So, I went there alone and surprisingly, she greeted me with a smile, and brought me in …
Good morning! You haven't responded to me .. and I can understand .. why you are behaving like that.. but at first.. and she started looking behind my back..Ohh!
No Police! ( Ahh, I expect better from you, well after last night .. I mean).. she giggled and then asked…
Do you want coffee?
I thought she is gonna brought me my stuff!
Well, I am not here to make friends with you, I hope we can settle these like mature adults!
she brought me my purse and I looked at everything, none of the things were stolen..
I used your belongings to contact you!
I don't understand, was it all a game to you, you know I went to the police station afterward!
I knew you might, and because I didn't want to bother you anymore.. and I am really sorry for the tension and trouble that I have caused you.
She brought me coffee and cookies …
My intention was never to steal anything from you, but then I decided if I had to make this memorable for you, your trip to Paris then we should meet another day .. so I kept running and I knew you would not be able to keep up with me.. as I told you ..but I can also understand from your perspective that last night could have been a horrible dream for you …
I never slept! I was just thinking, why would a person like her, like to steal my purse I don't know probably sometimes my stereotypes are being challenged by my naive nature. I am still thinking, why would you do something like that!
I don't know Ammar! It's probably, I am a bit adventurous and out of the box and you are not!
She spilled the beans and I was unable to pick em up!
I mean who stands outside of a club, lost in his memories, especially after covid time and when you are a tourist, you have to at least enjoy yourself!
Okay! Okay! stop judging me, I might not like clubs, I introspect a lot of things, I am talking to myself all the time, it's very hard to explain my own thoughts to people .. like right now there is cogitation happening my mind … I meant (I wanted to explain myself easily, didn't want to speak my mind)..
So, Your thoughts are trying to understand me?
Yeah! just trying to make sense out of this … and what to do next…
Next ?? ( she asked me out of curiosity )
I couldn't tell her … I am thinking what am I gonna tell my friends and if the police tried to contact me again, what would I do… but I will figure it out!
I have got to go! when I was about to leave she said … (I thought you were different)
what do you mean? (took me by surprise, because it should have been what I might have said to her)…
I didn't see a confused man, I saw a man who was more lively and attentive to his surroundings (Excuse me if my English is bad) she continued to explain… I felt different around you, i felt more around you … and I guess it's just another reason to meet you here again .. so if you want to join me we can probably go outside.. I want to show you something!
And stop.. whatever you said…
Cogitation! ( I uttered )
I was reluctant from the inside, but I wanted to experience the thrill that she offered! I guess I wanted to hop on to a crazy ride and dive deep into this madness by cutting off my strings with sophistication and cogent!