Facebook was aiming bigger in 2013, the company wanted to rival Apple, samsung and all its adversaries that were running in the war of cellphones. For that facebook was not even admitting to its own employees that it will be launching a new phone soon. The idea was to build a so called Facebook Phone, yes you heard it right so that facebook could take control of your whole life and it is not just an application. Well, the idea felt apart, when facebook only partnered with HTC in order to launch a smartphone. Facebook even had worked with various designers, for the UI of the phone, they were hiring intel to develop the processor of the phone in order to rival their competitors. Foxconn even developed a sample for them of the facebook phone. But the ideas never came to life, and they only launched a phone that had facebook newsfeed on its home panel. But on the other hand, the application of facebook was effective enough to control its smartphone's clientele, since its one of the three best apps that are sold free on Istore and its one of the 2nd on the google play store. Nonethe less, facebook still is covering its grounds when it comes to occupy the portion of a phone. Every user has a must for the facebook application and that could be one of the most pre-installed applications in most of the phones that are manufactured all around the world.
Alien life signs are now visible on Planet Venus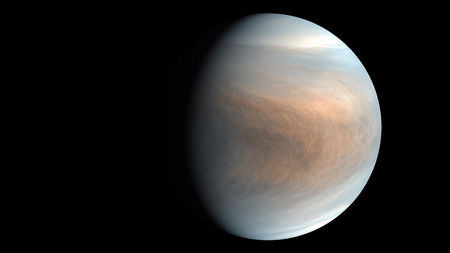 A rare toxic gas called as Phosphine has been found on the atmosphere of Venus, which does not indicate that humans will be thinking of travelling to venus for the near future but it is an indication of possible signs of Alien life. It has been indicated by scientists that this kind of quantity of phosphine is unexplainable and it can be an indication of alien life. Phosphine on earth can be found in pond slimes and penguin dungs, and it is the most foul-smelling gasses on earth. Therefore, scientists believe that it indicates a sign of life on Venus.
How this is an indication of life, this is the main question which further states the fact that the phosphorus cannot be produced without any non-biological way. Therefore, the alien microbes could be causing the production of this gas on venus's atmosphere. Because on the earth phosphine can only be made in a lab or through the help of the microorganisms. On Jupiter and Saturn also, there is a presence of phosphine but the idea storms on these planets are the main cause of the phosphine gas.
About 5 to 20 parts billion of phosphine gas is present on the venus's atmosphere. It is a lot more than we have the amount of phosphine present on earth. phosphine can be broken down by light and therefore it can be realised that some particular phenomena are continuously making or producing the gas again and again on the planet venus. We think that it is the causing of any biological life but it can be some other process that might be producing the phosphine gas.