Yes yesterday he said that he is going to stop the funding of World health organisation because they kept information about the pandemic. Although, its not true because WHO declared covid-19 as an epidemic and that was 6 weeks before trump announced anything about the Covid-19. Before that he was just saying that it is a normal flu and it will go away soon, and you will never talk about it again.
Then afterwards when was taking a huge backlash, he announced that Covid-19 is widely expanding and then it all started. U.S become the number one nation with the most of the cases surpassing China, italy and others. Although, its not clear that if trump can or cannot stop the WHO funding. Trump is facing a huge backlash, his polls has been decreasing for the planning against the covid-19. That is the reason why he has been trying to find someone whom he can blame upon, but in this picture, he is trying to stop the only one organisation that is stepping up to the cause to fight the pandemic all around the world. Not only this, WHO is actually working to spread the awareness that how people can cope up with anxiety, social distancing.
Alien life signs are now visible on Planet Venus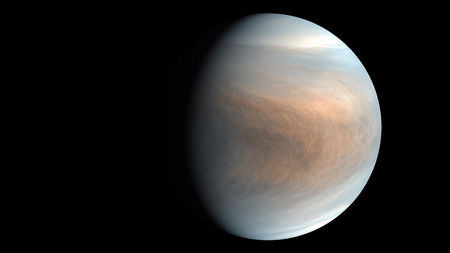 A rare toxic gas called as Phosphine has been found on the atmosphere of Venus, which does not indicate that humans will be thinking of travelling to venus for the near future but it is an indication of possible signs of Alien life. It has been indicated by scientists that this kind of quantity of phosphine is unexplainable and it can be an indication of alien life. Phosphine on earth can be found in pond slimes and penguin dungs, and it is the most foul-smelling gasses on earth. Therefore, scientists believe that it indicates a sign of life on Venus.
How this is an indication of life, this is the main question which further states the fact that the phosphorus cannot be produced without any non-biological way. Therefore, the alien microbes could be causing the production of this gas on venus's atmosphere. Because on the earth phosphine can only be made in a lab or through the help of the microorganisms. On Jupiter and Saturn also, there is a presence of phosphine but the idea storms on these planets are the main cause of the phosphine gas.
About 5 to 20 parts billion of phosphine gas is present on the venus's atmosphere. It is a lot more than we have the amount of phosphine present on earth. phosphine can be broken down by light and therefore it can be realised that some particular phenomena are continuously making or producing the gas again and again on the planet venus. We think that it is the causing of any biological life but it can be some other process that might be producing the phosphine gas.