Tou bhai seedhay hojao kiun kay WHO nay bolida hay k coronavirus ek pandemic hay matlab, ye aik aisi beemari hay jo kay dunya kau buhat mulko main phel chuki hay. Ab WHO nay ye bhi bolida hay kay bhaio humnay alarm baja dia hay ab tmhri marzi bacho issay ya na bacho. italy walo ki phat kar hath main agai hay aur kuch ek mahina pehlay wahan sirf 3 log bemar thay aur ab pakistan ka bhi kuch esa hi scene lrgha hy. socho ek european mulk main itni taizi say phela tu yahan kia hoga jahan loug khana pakaty wakt bhi hath dona pasand ni krtay. pathan, passenay say roti goundta hay, tjhay jou namak ka taste ata hay roti main wou uska pasena hi hay.
WHO nay pehlay isko pandemic isliay nahi kaha tha kiun kay ye sirf china main phel rha tha, ya italy aur iran say cases thay, laikin ab ye masla global hogya hay. ab jabkay ye waba kamzakam 115 countries main phel chuki hay iswjh say, isko pandemic ka naam dia gya hain. topi ko yakeen nahi arha, asa lgrha hay bhai movie chal rhi hay koi angrezi, worldwar z type ki, jismain log infected hain aur zombies ban rhy hain. Tou bhai kuch aisa hi horha hay abhi dunya main, last time HIV aids ko, swine flu ko, aur 1918 waly spanish flu ko pandemic kaha gya tha. laikin last time WHO nay H1 influenza ko pandemic ka naam dia tha.
Alien life signs are now visible on Planet Venus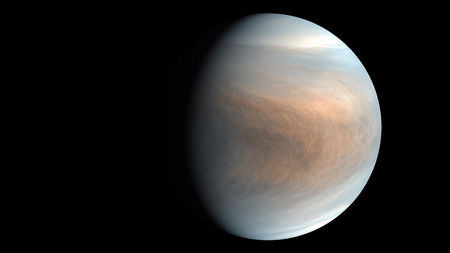 A rare toxic gas called as Phosphine has been found on the atmosphere of Venus, which does not indicate that humans will be thinking of travelling to venus for the near future but it is an indication of possible signs of Alien life. It has been indicated by scientists that this kind of quantity of phosphine is unexplainable and it can be an indication of alien life. Phosphine on earth can be found in pond slimes and penguin dungs, and it is the most foul-smelling gasses on earth. Therefore, scientists believe that it indicates a sign of life on Venus.
How this is an indication of life, this is the main question which further states the fact that the phosphorus cannot be produced without any non-biological way. Therefore, the alien microbes could be causing the production of this gas on venus's atmosphere. Because on the earth phosphine can only be made in a lab or through the help of the microorganisms. On Jupiter and Saturn also, there is a presence of phosphine but the idea storms on these planets are the main cause of the phosphine gas.
About 5 to 20 parts billion of phosphine gas is present on the venus's atmosphere. It is a lot more than we have the amount of phosphine present on earth. phosphine can be broken down by light and therefore it can be realised that some particular phenomena are continuously making or producing the gas again and again on the planet venus. We think that it is the causing of any biological life but it can be some other process that might be producing the phosphine gas.