Topibaaz went furious when he saw that video that is produced by an Indian reporter and she used two of the Pakistani so-called critiques saying that normal Pakistani people don't have the access to Gwadar. Showing bombings in parts of Pakistan, again trying to give the perception that the Pakistani government uses Gora vloggers to control its image. Bull shit! Aljazeera we are free to go to Gwadar anytime we want, there are tons and tons of tourist companies, just came into being for the very reason that we can travel to Gwadar. People can go to the beaches in Balochistan without any problem. Not all the vloggers came here were gora, listen to south American or north American people whether it is Spain or Mexico, those people are brown not gora, so do some fucking research before making your cheap content Aljazeera.
We don't care, whoever it is, whether gora or not, but when Topibaaz went around the world, people thought he is a European, have anyone said that to you, you fucking Indians, brown people. TopiBaaz doesn't want to do shitty racism but that cheap reporting you guys did, have made Topibaaz really angry and these are the answers you want. People saw the real image of Pakistan, you are still trying to paint the picture that we have given the refuge to Osama bin laden, fuck that guy and fuck you. TopiBaaz and the whole Pakistani nation does not even speak his fucking language. He came from the border and he has been given refuge by those who understand his language, people who come from Afghanistan because again gave the home to afghan refugees and now they are stabbing us in the back. They don't even like us, they like you freaking Indians, but one day they will understand that who is their true protector.
Alien life signs are now visible on Planet Venus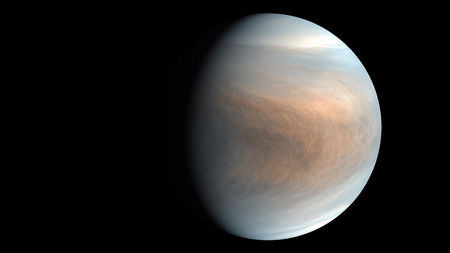 A rare toxic gas called as Phosphine has been found on the atmosphere of Venus, which does not indicate that humans will be thinking of travelling to venus for the near future but it is an indication of possible signs of Alien life. It has been indicated by scientists that this kind of quantity of phosphine is unexplainable and it can be an indication of alien life. Phosphine on earth can be found in pond slimes and penguin dungs, and it is the most foul-smelling gasses on earth. Therefore, scientists believe that it indicates a sign of life on Venus.
How this is an indication of life, this is the main question which further states the fact that the phosphorus cannot be produced without any non-biological way. Therefore, the alien microbes could be causing the production of this gas on venus's atmosphere. Because on the earth phosphine can only be made in a lab or through the help of the microorganisms. On Jupiter and Saturn also, there is a presence of phosphine but the idea storms on these planets are the main cause of the phosphine gas.
About 5 to 20 parts billion of phosphine gas is present on the venus's atmosphere. It is a lot more than we have the amount of phosphine present on earth. phosphine can be broken down by light and therefore it can be realised that some particular phenomena are continuously making or producing the gas again and again on the planet venus. We think that it is the causing of any biological life but it can be some other process that might be producing the phosphine gas.