Bhai ye wo log hain jo rat ko ponay 4 bjay uth jatay hain, aur 10 saal tak koi vacation nai letay. Ye log 17 ghantay lgatar kaam kartay hain. Aur hum pakistani hath pay hath rakh kar sotay hain, peshab karnay b janay ka time nai hota hmry pas usko bhi rok letay hain. Is khuari ko ye log "hustle porn" boltay hain, yani judojehad wala porn, bhai sai bat hay jab apko khuwab main rockets atay houn aur apka rocket bnana b atay ho tou zahir si bat hai ap neend chor ka poray din rocket hi bnao gay. Elon musk nai dunya ko kia nahi dia, autonomous cars bnai aur ab chahta hy ko log mars occupy krain, han bhai ye tweet dekhlo.
Ye banda sab say pehlay mars puhnchay ga aur mars wala united states bnai ga, tou mars wala pakistan kaun bnaiga, tu bnaiga? shakal dekh tu chai bnaly buhat hai. bhai 47th birthday isnay apni 24 hour tesla k employees k sath manai. 20 saal say isnay ek week ki bhi vacation nai li, kiun krha hay ye esa, kiun k isko humlogo k liye rocket bnana hay aur hmlogo ko mars leykr jana hay. tou agar ye 24 ghnty kaam nai kryga tou kaun kryga, tou jaaf ja thora kamray say bahar nikal, wrna tou susti k maray intekal kar jaiga.
Alien life signs are now visible on Planet Venus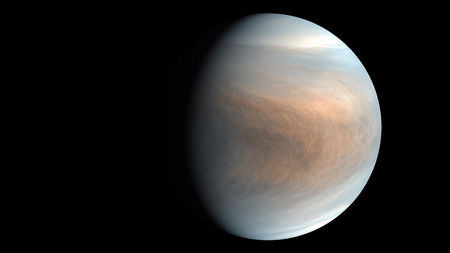 A rare toxic gas called as Phosphine has been found on the atmosphere of Venus, which does not indicate that humans will be thinking of travelling to venus for the near future but it is an indication of possible signs of Alien life. It has been indicated by scientists that this kind of quantity of phosphine is unexplainable and it can be an indication of alien life. Phosphine on earth can be found in pond slimes and penguin dungs, and it is the most foul-smelling gasses on earth. Therefore, scientists believe that it indicates a sign of life on Venus.
How this is an indication of life, this is the main question which further states the fact that the phosphorus cannot be produced without any non-biological way. Therefore, the alien microbes could be causing the production of this gas on venus's atmosphere. Because on the earth phosphine can only be made in a lab or through the help of the microorganisms. On Jupiter and Saturn also, there is a presence of phosphine but the idea storms on these planets are the main cause of the phosphine gas.
About 5 to 20 parts billion of phosphine gas is present on the venus's atmosphere. It is a lot more than we have the amount of phosphine present on earth. phosphine can be broken down by light and therefore it can be realised that some particular phenomena are continuously making or producing the gas again and again on the planet venus. We think that it is the causing of any biological life but it can be some other process that might be producing the phosphine gas.