My grandma recently passed away…. and finally, we have the kind of stereotypes that you can meet at the funeral. My day was sad, I was depressed since I was very close to my grandmother as I spent my childhood days in her home. I saw the people, not caring about the death and just playing their usual roles.. starting from a woman, who pretended that she is going to cry, and then the other second she did not.. she stopped asked for directions, and that's it… she is fine.. that's more awkward as it gets … the real-life actors are distressing because they are trying to act sad and they are not so they leave holes in the plot. I saw people coming, and pretending, coming and pretending that they are actually sad, but no one cried because they don't have a place in their hearts for humanity. I am talking about the closely related relatives, obviously, my mother cried, her sisters cried, but their cousins. None of them, no one was feeling sad, they were as fine as it could get.
I saw the kind of guy, who was not religious when I saw him young, and even today I know that he is not religious, but the whole day, the very day he was summoning people like a religious scholar. He sat with few guys, and never literally stood from the chair the whole day, just jibber-jabbering the religious complications. Anyways, this is the kind of the guy, you will always find at a funeral, I call him the, "wanna be religious guy". I saw married perverts, I know a pervert when I look at him, they have no respect for women in their eyes. You just need to look at their eyes, and their secrets will be unlocked. Trying to stare at women, even at a sad funeral day.
Then you will meet those aunties, after the big sad morning, I finally sat on a bench, with a fan over my head and one of my aunt came and literally said to me, that you have found a good spot because there is a fan over your head. This is the last thing, that you can say to a person when he is trying to mourn the death of his grand mother. Because I don't act, like you guys, I didn't say the same line, that people say to each other on the funeral to my mother's brother, my only uncle. The famous line is, " It was meant to happen, you did what you could, so you don't have to worry, it was meant to be.. so don't worry, you took care of your mother, don't worry".
I was basically hating all these people, because that looked like they were performing this funeral act, making a sad face, imitating their lonely sad character, that was never even present in that situation. So don't do it, don't play it, just hug the guy who lost his mother, and that's it. Because obviously, you don't have any memories to recall about the person, so what you can do is, just to play it normally. Obviously, you are not sad, so be that as it may. Then I met the youngest cousin of my mother, and I had memories of him watching the Lord of the rings at his home with a small TV. So, I had a conversation with him, and I realised he might not be educated, but back in the day, I used to think that he was educated. Since he didn't even know what is GPA. Huh!!! Anyways, when I told him this memory in my head, at first I thought he remembered. But then, I realised that he doesn't remember. Since he said that he watched it in my grand mother's house, I never saw him there, I saw him in his home watching the movie. I never even saw him once visiting my grand mother's house. Anyways, he was trying to make conversation, so he tried his best…. then again, he was a lost man..
When I was in the graveyard, there were only two men who were crying, me and my uncle ..who lost his mother… no one… no one else even tried to shed a tear. I don't want your to shed a tear, but no one even wanted to come near to the grave. This makes me sick, people were awkward, people were acting, and people were not sad at all, again not even the close relatives. That leads us to our last funeral guy, the guy who comes and he wants to talk about him and himself only. He wants an audience, so he starts talking about things like, he was given a seat in the election, he saw this 10 million deal happening in front of him… and then he goes blah blah … and i had enough of him and left the scene … with him talking to his foolish audience, who were listening to him like bunch of nobodies…. we can call this guy, " A wolf in sheep clothing", yeah because he looked like a sheep but when he started talking he was talking like a wolf…
Finally ended my day… and i have realised why i hate the funerals, not because its a sad day but because you meet a bunch of actors playing their respective roles…
Последняя сигарета, которую я закурил!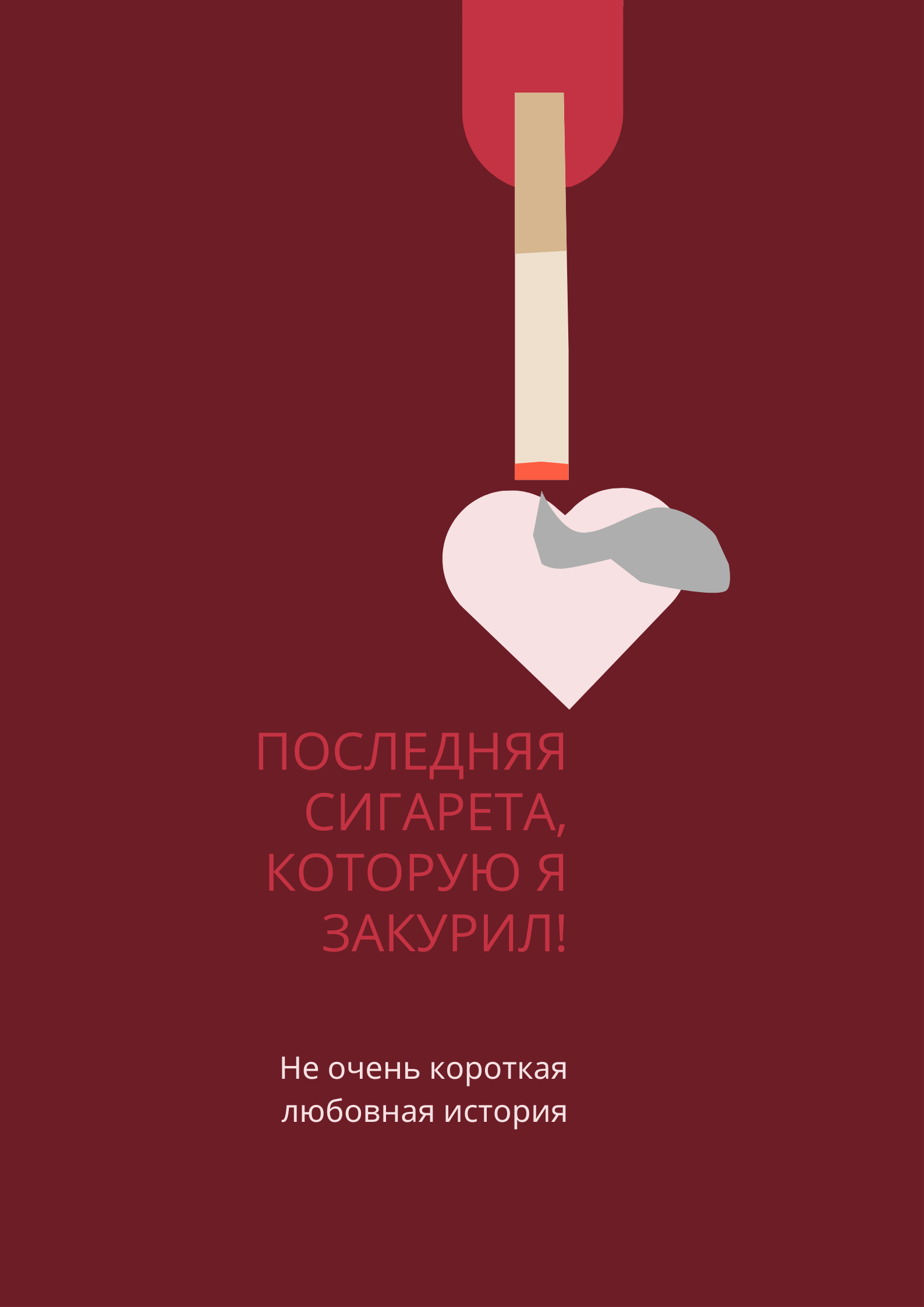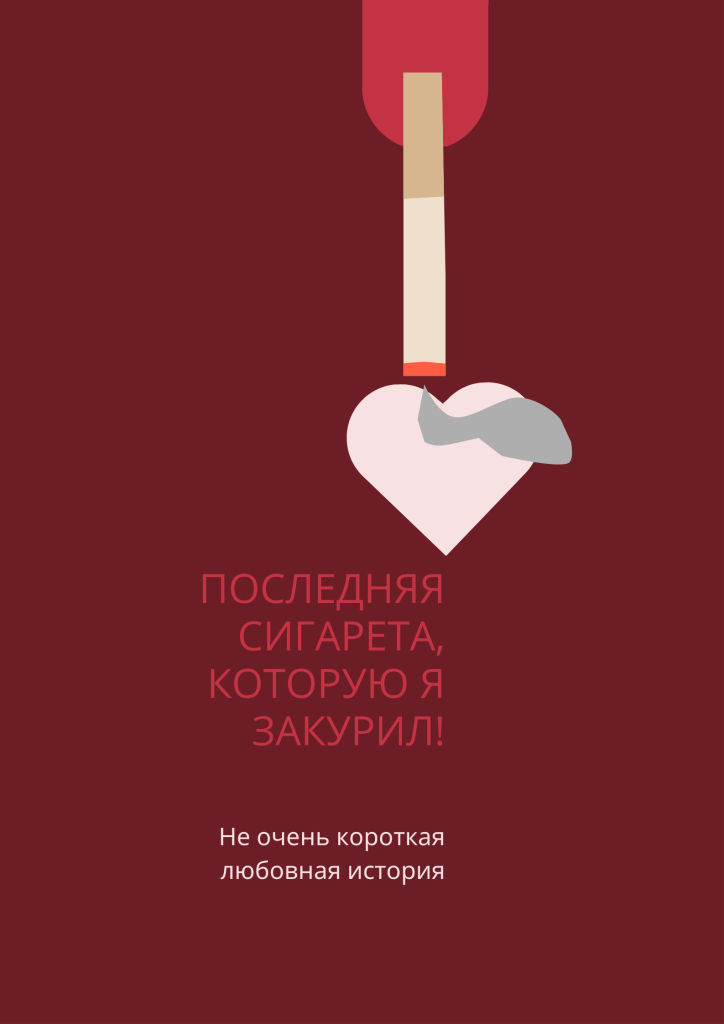 Все началось с того, что я закурил сигарету в старом парижском районе, чтобы побороть холодную ночь, услышав громкие возгласы за спиной. Ночной клуб, перед которым я стоял, был переполнен людьми. Люди пытались вести себя по-человечески бесчеловечным образом, клубы никогда не были моим делом, как я могу согласиться с жужжащим трансом, когда о связях не может быть и речи. Я несколько раз пытался смешаться с высокими битами, но это казалось предлогом, чтобы потерять себя в необычной среде, но моя ловкость построена на сознании. Или я совершенно прав, и такие места предназначены не для того, чтобы быть собой, поэтому вы можете быть как можно дальше от реальности.
Транс возник в первую очередь для того, чтобы гармонировать с бессознательными уровнями нашего мозга, как только он сможет настроить свою атаку и преуспеет, вы двигаетесь вперед, и каждый удар контролирует ваше тело. С тех пор, как бессознательная часть вашего мозга была запутана и покорена высотой тона и битами, создаваемыми музыкальными инструментами. Такой человек, как я, слишком много знающий о трансе, должен был бы влюбиться в него, но, наверное, я никогда не склоняюсь перед контролирующими людьми. Однажды я знаю, что он предназначен в первую очередь для того, чтобы контролировать меня, мои чувства оживились и собрали разумную армию.
Все это очень вдумчиво, исходит от человека, который позволяет сигарете съесть свой мозг. все дело в человеческих предпочтениях, мы предпочитаем делать то, что кажется правильным. Я докуриваю сигарету наполовину, ее обжигание безвредно для моих губ, хотя оно смывает слюну, которая намеренно вырабатывается моим телом, оставляя после себя ряд табачных токсинов. Но это то, что делает табак, медленно пожирая ваше благоразумие, чтобы привить слабоумие, и тогда вы ходячий раб табачной палочки; Курение сигареты — это не более чем Asininity.
Он! Посетитель не лезет на бис… les derniers morceaux sont les plus excitants ! C'est là que réside la vraie saveur… (на французском)
Привет! подожди, не бросай… последние кусочки самые захватывающие! Вот где истинный вкус… (Это английский язык того, что она сказала)…
Она запретила мне бросать сигарету, вместо этого с силой схватила ее…. Давайте снова представим сцену в замедленной съемке… она подходит ближе с предостережением поглядывая на мою сигарету, чтобы я не мог совершить последний акт, акт бросания недокуренной сигареты, а потом.. она сказала то, что я написал ранее… и просто взяла мою сигарету, даже не спрашивая разрешения.. не то, чтобы меня волновали эти последние огрызки.. но ее захват был активным и энергичным.. если точнее сказать, то это была резкая атака!
Теперь я собираюсь произнести несколько слов, которые большинство англоговорящих туристов считают волшебными словами и используют их как привилегию перед теми, кто не говорит по-английски. Хотя английский для меня даже не родной язык, именно им я как турист часто пользуюсь для общения.
Извиняюсь! Но я не говорю по-французски! Но это не открыло никаких непредвиденных дверей.
Vous êtes paresseux.. и английский перевод звучит так: «Ты ленивый»… (Она ответила)
Размышляя над взятой сигаретой, я сказал очевидное слово! …..Какая?
Я имел в виду, что ты ленивый! (Она снова ответила на мою реакцию)
Вы можете себе представить французский акцент, но, как я уже говорил вам, она взяла верх так быстро, что из 100 раз у меня был 1-процентный шанс отреагировать. Увлекшись остатками той сигареты, она попыталась заговорить с тем самым хозяином, который закурил прелести этой обжигающей бумаги и табака. Впервые в паре в качестве туриста? да, просто в гостях у нескольких старых приятелей. Но откуда ты знаешь, что я здесь впервые???? Марка сигарет у вас иностранная, иначе вы бы привыкли к местной. Итак, вы имеете в виду, что кусок, который вы только что вырвали у меня, который должен был стать частью парижской истории, в конце концов… не стоил даже выкуривания… вообще? (сказал я с паузой).
Правильный! (при этом кивая)
или, как вы говорите по-английски, что это было ….sheeth….. (Даже слово «Shit» звучало как Пророчество в ее европейском акценте)..
Ты хочешь придти ?? … Ах! Нет… Клубы – это не мое… (Я показал полное равнодушие)
Ну, я шел обратно к себе домой..
Ох! Для меня стало неожиданностью, что совершенно незнакомой женщине понадобилась компания, когда она возвращалась домой..
если вы думаете об этом… то я не путаин (она имела в виду шлюха или шлюха.. я знала это слово, клянусь свободой моих друзей) и это не какой-то развод… я знаю, что мошенники так говорят.. но я я не ходячая парижская афера… иначе, если бы я захотела.. я бы давно вас надула….
Она разбирала меня по частям… Я думал… у нас было всего несколько минут общения… а она говорит… давно…
Я знаю, о чем ты думаешь.. опять.. Я заметил тебя в баре, твои друзья разговаривали с тобой по-английски.. и иностранцы разговаривают с мишенями.. (она имела в виду.. момент, когда мы начинаем говорить по-английски, возможно, она имела в виду ходячие мишени, но и говорящие мишени тоже казались актуальными… не так ли??, ведь мы становимся легкой мишенью для мошенников)
Итак, мы, парижане, тоже легко замечаем людей, говорящих по-английски… но вы кажетесь другим… ваш акцент немного отличается от акцента ваших друзей….
Я думаю, теперь, когда вы завершили свой психоанализ на мне, вы, вероятно, могли бы догадаться, откуда я… Ваши друзья выглядели так, будто они были из Индии, я не видел никого, у кого была бы каштановая борода, как вы говорили с акцентом и был из Индии.. так что я не знаю, вы мигрировали в английскую страну…
Вы, кажется, немного сбиты с толку прямо здесь! (это был первый раз, я чувствовал себя ответственным)
Пакистан??
Блядь! она отобрала у меня эти несколько минут удовольствия.. (пришлось кивнуть)
Аминь! из Пакистана…
Вы с севера, потому что у них были родовые связи с Александром? Вы правы, но я не с севера, я на самом деле с юга, и я благословлен теплом и солнечным светом.. поэтому большинство из нас, живущих на юге, в основном коричневые или темно-коричневые, и поправлю вас говорят о людях, которые живут в Хунзе.
То же самое и с некоторыми европейскими странами… так почему бы не клубы… это не культурная вещь в Пакистане…
Что ж! это более простое объяснение, но иди и посмотри на моих товарищей… как они счастливы!
Тогда давайте снова, и на этот раз, я буду главным… снова.. она схватила меня за руку без моего согласия и повела внутрь… заряжаясь через толпу, а затем она подключила громкую связь к своему телефону и вставила один наушник. мое ухо, а другое в ее .. и начала писать кому-то .. вдруг ди-джей начал играть мелодию … и она тоже включила ту же мелодию в своем телефоне ..
Я ничего не сказал ей… и она ничего не сказала мне… мы начали медленно танцевать, это было так незаметно, что моя бдительность упала, и мелодия начала резонировать в моем мозгу. Мое тело испытало странное и любовное ощущение, мои глаза излучали живость, ослабляя мою хватку за реальность. Это было похоже на плавание по воде, даже полная сила производит меньшее смещение, глядя на цель, казалось, что мы приближаемся к ней, но она все еще кажется очень далекой. Ее прерывистое дыхание задавало тон, ее раскрасневшиеся щеки возбуждали мой пыл. Снижаю уровень стресса, ломаю все острые напоминания о клубах, пропускаю воспоминания, не уделяя должного внимания. У меня не было выбора, кроме как уступить этому дивертисменту, она знала весь сценарий, а я был всего лишь пешкой, следящей за движениями ферзя. Она тянула все ниточки к моему телу, и я был на ногах после ее феерии.
Когда он остановился! Это было похоже на начало! Новый мир, в который я попал!
Теперь, когда мы направлялись к ней домой, все, что происходило, было для нас ошеломляющим сюрпризом! Почему я хвастаюсь о ней? это, вероятно, из-за ее господства, которое завладело моей душой. Она нарушила мое молчание.. Итак… Как это было?
Тихий опыт, но сколько раз вы делали это… у вас явно были связи с этим ди-джеем! (Я выплеснул всю свою проницательность)
Да! мы все делаем, на самом деле, большинство моих друзей являются деловыми партнерами в этом клубе. Когда-то я был ди-джеем, и я до сих пор иногда могу взять на себя управление, когда кому-то нужно, чтобы я прикрывал их.
Ага! ты четко знаешь свою музыку, и как на нее реагировать!
Как реагировать! не могли бы вы сделать мне комплимент, что я очень хорошо танцую! (Она возвращалась ко мне)
Взглянув друг на друга с нежными улыбками, я посмотрел вперед, на коварные набэи пар, сплетённых врассыпную. Это походило на лабиринт, который должен был заставить вас не заметить свое собственное жилье, людей, ожидающих совершения преступления, предлагающих вам наркотики. Это было скорее пугающее и мрачное приветствие, чем приглашение со стороны не очень спокойных соседей пар. Я слышал, что Париж является нервным центром парфюмерии, и парижане часто демонстрируют такое восприятие, используя качественные духи, чтобы выделиться среди остальных европейцев, но я чувствовал что-то другое, вижу разницу между токсичными отходами. когда вы пьете воду, а потом выбрасываете остатки, запах может быть не таким неприятным. Но когда вы пьете только пиво, а в вашем желудке так много пива, что ваше тело вынуждено выбрасывать остатки, тогда это становится высшим уровнем зловония. Не меньше, чем уровень радиации, который никогда не должен испытывать человек, но на самом деле он ядовит; оскорбительно для вашего тела.
Если бы она читала мои мысли, она могла бы наказать мою задницу полиции, что я, вероятно, беженец, пытающийся домогаться парижских женщин.
Простите за запах, в этих кварталах он становится все сильнее и сильнее! — произнесла она (вероятно, человеческие чувства реагируют так же, и у них есть способ взаимодействовать друг с другом).
Что ж! Я как раз думал о том же, о том, что Париж так вкусно пахнет!
Да, не очень вкусно, но убийственно в этих маленьких кварталах… а мне нравится жить в этих маленьких кварталах. Мне не страшно, потому что я знаю свой путь, и люди знакомы с местными жителями, но я понимаю, что туристу должно быть трудно пройти через эти темные кварталы.
Но можно сказать, что в этом уникальность этого района!
Ага! сильный запах мочи!
Она смеялась!
Посмотрите наверх, уже около полуночи, общежития не пускают постояльцев на крыши, так что это либо люди сигнализируют другим, чтобы они кого-то ограбили, либо одинокий кто-то пытается покончить жизнь самоубийством. А нормальные парижане, которые работают с 9 до 6, никогда бы не оказались там в полночь, они уже спали.
Никогда не представлял Париж тихим местом, где люди в одиночестве совершают самоубийства (мне было любопытно узнать больше)
Вы знаете, что Франция занимает второе место в Европе по количеству самоубийств?
Нет! это?
Да ! а уровень самоубийств во Франции составляет около 18 на сто тысяч, а среди женщин, вероятно, около 7 на сто тысяч.
Я надеюсь, что этот бедняга просто хочет ограбить туриста, я указал в сторону парня, который сосредоточился на нас, а затем внезапно исчез с крыши.
Ты просто напугал этого беднягу, он может подумать, что мы из полиции, или мы собираемся вызвать полицию. Итак, это парижский секрет, храните его, и он должен умереть вместе с вами.
Так где именно ты живешь?? Я имею в виду, как называется эта местность… потому что я всегда смотрю на карты, а с тобой рядом я не смотрю ни на одну…
Можно сказать это северный 18 и 19 округ, погуглите и остальное узнаете..
И поверьте мне, в этом районе так много коротких путей, откуда эти люди могут убежать, и у вас нет шансов их поймать!
Покажи мне что-нибудь из своего ценного имущества…
Ну, у меня есть моя сумочка и… дайте ее мне..
А потом.. Я был свидетелем того же самого момента, как она выхватила мою сигарету, она выхватила мою сумочку и побежала, и тогда я закричал…
Я должен преследовать тебя!
Если тебе плевать на свою сумочку… (она закричала и быстро повернулась к… да)
Когда я побежал и увидел своими глазами, это было кладбище, и она смеялась, и звала меня по имени..
Аммар! Поймай меня, если сможешь! ты ленив …
Я подумал.. Я еще не сказал ей свое имя, она перебрала мои вещи..
Я не вспотел, но после полуночи туристу страшно гоняться за девушкой на кладбище, у которой его кошелек, в котором он хранит свои водительские права, удостоверение личности, кредитную и дебетовую карты.. еще что-то…
Я явно терял ее, и она не собиралась останавливаться, сейчас я пытался ее найти минут 10, но она уже ушла. Ее даже не было в моих глазах, я кричал..
Привет! Я даже не знаю твоего имени, и это становится слишком для меня.. Я думал, что мы просто играем в игру…
Кто-то крикнул с крыши! (Не больше, она давно ушла)
Это вывело меня из себя, черт возьми. Это был рывок, внезапный шок, а потом я начал проклинать себя, как я мог быть таким неосторожным, я даже не знал ее имени, как я мог написать на нее заявление.
Если я вернусь в бар, он идет. это будет долгая ночь… а потом я начал пробираться по своим следам, следам, испорченным этим непредвиденным спором. Предусмотрено для дотошных людей, но для таких, как я, это было неизбежной опасностью. Отдать мое ценное имущество совершенно незнакомому человеку, который даже в одностороннем порядке отобрал у меня сигарету, было риском, сравнимым с тем, чтобы поставить стакан на край плинтуса!
Я буквально столкнулась с шквалом вопросов, и на лице моего друга было видно разочарование… Они буквально сказали мне, что, по их мнению, меня лучше оставить в покое. Но они никогда не знали, что я имел наглость отдать свои вещи совершенно незнакомому человеку. Такой человек, как я, является истинным определением доверчивости, меня легко обмануть и обмануть только потому, что я воспринимаю окружающих меня людей, ведущих себя так же, как я! Но это факт, что такие люди, как я, всегда будут попадать в такие ловушки! Мы запрограммированные дураки, ослепленные своей природой, сборище болванов и тупиц, сохраняющих позитивное восприятие этого мира.
Это будет долгая ночь, мы столкнулись с большими трудностями, отвечая на все медные вопросы, их расследование было больше сосредоточено на нас. Они скорее обвинят нас и посадят в тюрьму за халатность, чем выслушают нас. Их намерения были ясны, ты дурак, иди сам разбирайся со своим дерьмом. Француженка Коппер постоянно говорила: «Туристы тупые», и я, наконец, набрался смелости сказать им. Эй, я знаю, ты говоришь глупо. Но если вы не знаете имени человека, с которым тусовались всю ночь, то вообще сложно что-либо доказать. Итак, я был в фазе принятия, а не спорил ни о чем, это была работа моих друзей. По их лицам было ясно, что я испортил им ночь, и они могли бы гулять и развлекаться, а не ночевать в этом удушающем полицейском участке. казалось, что все бездомные пары вызвались провести ночь в полицейском участке, чтобы они могли чувствовать себя как дома, а не спать открыто на улице, но здесь, в полицейском участке, за ними присматривал полицейский. Они думали об этих полицейских как о своих официантах, которые будут приносить им вещи, все эти запертые парни выглядели счастливыми, поверьте мне. Ну, я первый раз в отделении милиции, слава богу, это не я кому-то сделал что-то ужасное, это я жертва. Что ж! кого я обманываю, даже если бы я хотел совершить преступление умышленно, я бы даже не совершил его. Итак, это одна вещь, которая не в моей лиге, если бы я был Томасом Эдисоном, пытающимся совершить преступление, он сделал много попыток, чтобы добиться желаемого результата, я, с другой стороны, потерпел бы неудачу даже в 1000-й раз. время думать, что я собираюсь совершить преступление. Или Шекспир назвал бы книгу о моем персонаже «Неудавшееся преступление слабоумного».
Я рассказал им все, что мог об этой девушке, они сказали мне, что у нас нет личности, тогда это займет какое-то время. Один из полицейских также сказал моей подруге, что это преступление может быть раскрыто только в том случае, если лицо, его совершившее, захочет в одностороннем порядке прийти в участок и признать, что оно совершено. В противном случае это погоня за дикими гусями. Обсуждая все возможности после этого досадного события, мы пошли к моему другу и уснули, как будто нам было все равно. Ну, они спали, как будто им было все равно, но для меня это было тревожно, я думал, что могу ошибаться, я наивный парень, но иногда я могу понять людей из глубины души, но я действительно и по общему признанию потерпел неудачу на этот раз для создания правильного представления о человеке.
Глядя на пустые бутылки из-под шардоне, из которых мой друг выращивал свои растения, каким-то образом пал жертвой сна, естественного забвения и расщепленной реальности, а мои эмоции пытались опрокинуть исход ситуации, изменив временную шкалу произошедшего, внутри моего сна. Но даже во сне я очень старался отменить окончательный вердикт, могло быть и лучше, если бы я вообще никогда не закуривал ту сигарету. Я должен был быть внутри своих друзей, наслаждаясь и критикуя музыку и различные ее формы. А потом мое внимание переключилось на похожую песню, мои сны начали гудеть, я напрягся, запутался, что реально, а что сон, если мне придется проснуться, если это слишком хорошо, чтобы быть правдой, чтобы сбежать от последнего ночь.
Это был просто мой рингтон, жужжащий у меня над головой, и я проснулся, как зомби, пытающийся понять, мертв ли ​​он и должен ли он проснуться, чтобы заняться своими делами. Итак, я посмотрел на свой телефон, и звонок шел с неизвестного французского номера, а затем он закончился. Я открыл свой чат, с моими страшными веками.
Привет! Доброе утро!
Прости за прошлую ночь…
Затем местоположение было передано!
Назовите меня на 104! Я впущу тебя!
Не приводи полицию… смайлик!
Теперь я должен был убедиться, если мне все еще снится, что кто-то пишет мне, действительно ли это она или нет. Если меня будут обманывать дальше. Может быть, на этот раз она думает, чтобы выжать из меня больше. Может быть, это не ее место, это место ее подруги. Я хотел написать ей в ответ, что это говорит мне ваше имя, то, что вы сделали не так.. но потом я подумал.. ладно.. Я бы просто сказал… Я буду там через полчаса, я жду свою сумочку!
Мои друзья спали, я им ничего не сказал, просто собрался и пошел к ней в квартиру, как она и сказала звони мне на 104. Я думал, что я жертва, если я собирался сделать это правильно, я сделаю это сам. Итак, я пошла туда одна и, что удивительно, она встретила меня с улыбкой и ввела…
Доброе утро! Ты мне не ответила..и я могу понять..почему ты так себя ведешь..но сначала..а она стала смотреть мне за спину..Ооо!
Нет полиции! (Ааа, я ожидаю от тебя большего, ну после прошлой ночи.. я имею в виду).. она хихикнула, а затем спросила…
Хочешь кофе?
Я думал, она принесет мне мои вещи!
Что ж, я здесь не для того, чтобы подружиться с вами, надеюсь, мы сможем уладить это как взрослые люди!
она принесла мне мою сумочку и я все посмотрела, ничего не украдено..
Я использовал твои вещи, чтобы связаться с тобой!
Я не понимаю, для тебя это все было игрой, ты же знаешь, я потом в милицию пошел!
Я знал, что вы можете, и потому что я не хотел больше беспокоить вас… и я действительно сожалею о напряжении и проблемах, которые я вам причинил.
Она принесла мне кофе и печенье…
Я никогда не собирался ничего у вас красть, но потом я решил, что если я должен сделать это памятным для вас, вашу поездку в Париж, тогда мы должны встретиться в другой день … поэтому я продолжал бежать, и я знал, что вы не сможете продолжать поднимись со мной.. как я уже говорил тебе.. но я также могу понять с твоей точки зрения, что прошлая ночь могла быть для тебя ужасным сном…
Я никогда не спал! Я просто думала, почему такой человек, как она, любит красть мою сумочку, я не знаю, наверное, иногда мои стереотипы бросают вызов моей наивной натуре. Я до сих пор думаю, зачем тебе такое!
Я не знаю Аммара! Наверное, я немного предприимчив и нестандартен, а ты нет!
Она проболталась, и я не смог их поднять!
Я имею в виду тех, кто стоит за пределами клуба, погруженный в свои воспоминания, особенно после ковидного времени, а когда ты турист, ты должен как минимум получать удовольствие!
Хорошо! Хорошо! перестаньте меня осуждать, я могу не любить клубы, я много чего анализирую, я все время разговариваю сам с собой, очень трудно объяснить свои мысли людям. (Я хотел легко объясниться, не хотел высказывать свое мнение).
Итак, Твои мысли пытаются меня понять?
Ага! просто пытаюсь разобраться в этом… и что делать дальше…
Следующий ?? (она спросила меня из любопытства)
Я не мог ей сказать… Я думаю, что я скажу своим друзьям, и если полиция снова попытается связаться со мной, что я буду делать… но я разберусь!
Я должен идти! когда я собирался уходить, она сказала… (я думала, ты другой)
что ты имеешь в виду? (застала меня врасплох, потому что это должно было быть то, что я мог ей сказать)…
Я не видела растерянного мужчину, я видела мужчину, который был более живым и внимательным к своему окружению (извините, если мой английский плохой) она продолжала объяснять… Я чувствовала себя другой рядом с вами, я чувствовала себя больше рядом с вами… и я думаю, это просто еще одна причина встретиться с вами здесь снова .. так что, если вы хотите присоединиться ко мне, мы, вероятно, можем выйти наружу .. Я хочу показать вам кое-что!
И остановись… что бы ты ни говорил…
Размышление! ( я произнесла )
Я сопротивлялся изнутри, но я хотел испытать острые ощущения, которые она предложила! Я думаю, я хотел прыгнуть в сумасшедшую поездку и погрузиться глубоко в это безумие, обрезав свои нити с изощренностью и убедительностью!