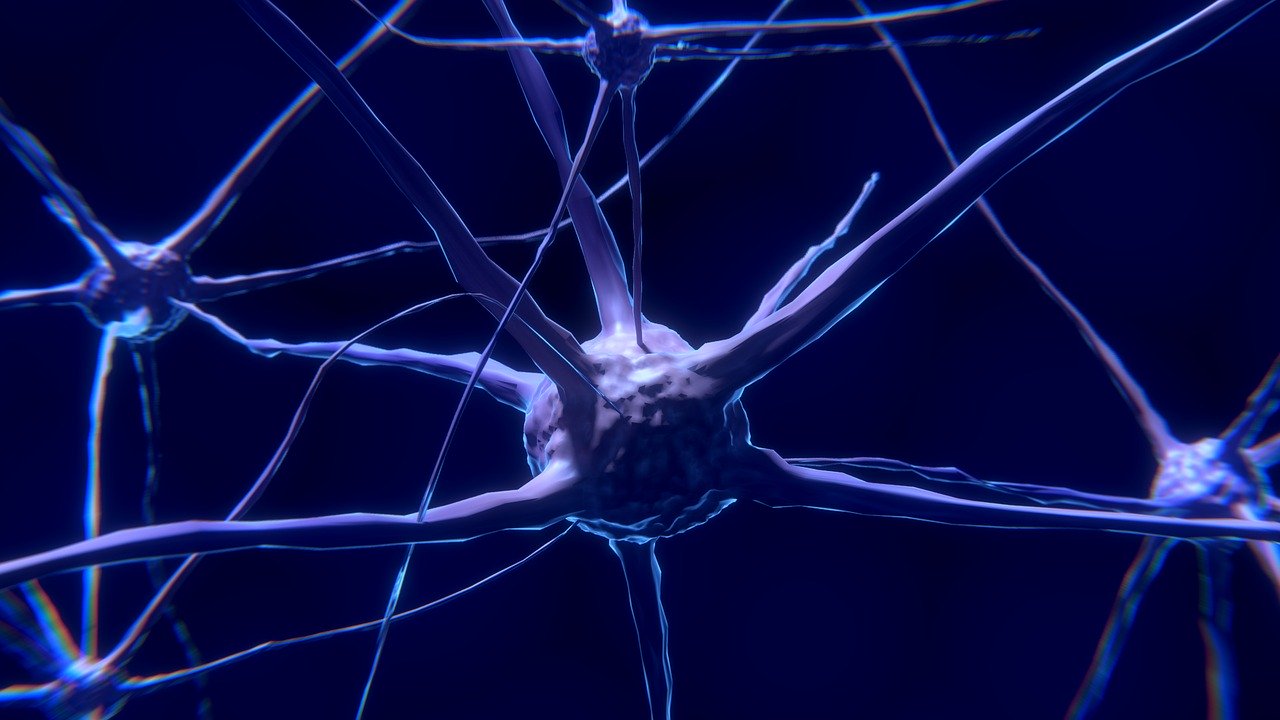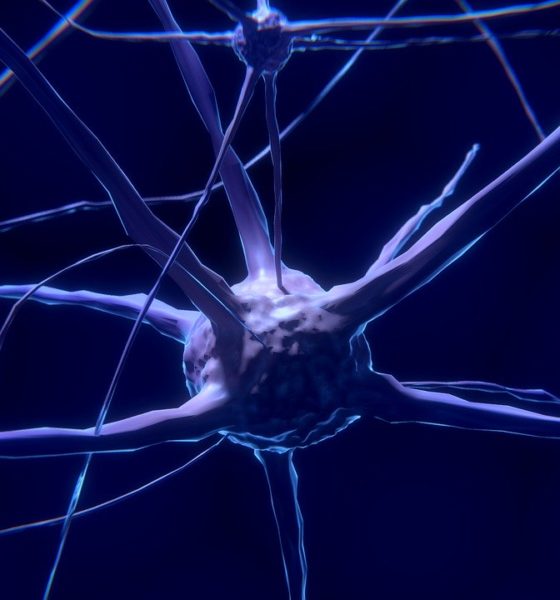 Neuralink, the one-inch device will be stitched in your brain to improve your physical and psychological characteristics; Elon Musk's new hobby
While talking with Joe Rogan, Elon musk has stated that he will implant the first Neuralink in the human brain until next year. The Nueralink company is also founded by Elon musk, along with Boring company, Tesla and SpaceX. He described the deep brain stimulation, with an analogy that we used to hit our TV's back in the day and it might work. Neuralink will be flushed within the skill, its basically taking out a chunk out of your skull, and the Neuralink device will be put inside the brain, the electrodes with the Neura link will be stitched with the brain. He also said that even now people have a device in their brain, that has changed their lives, its called deep brain stimulation. The Neuralink device can be interfaced anywhere in the brain, can improve eyesight and it improves other aspects of your body, improve the limb functionality, it can basically solve any problem with your body. For instance; a person with epilepsy, the device will kill that signal and the person will no longer experience such things in the future, after they have been implanted with the Neuralink device.
A thick skull is about 7 to 14 millimeters, the Neuralink will be like a Smart watch, may be circular, including a Bluetooth, a battery and an inductive charger. The electrodes will also be very carefully inserted within the brain, and in order to stitch the Neuralink device with the brain, a robot has also been developed. The Robot will avoid damaging any veins and arteries, therefore it will endanger any physical problem, no trauma at all when it will finish stitching the device. The wires or electrodes as stated by Elon musk connected with the Neuralink device will be of 2 to 3 mm long. Hence, when the device is stitched with the brain the little piece of the skull that was taken out will be inserted back by the robot too. The Neuralink device will also be replaceable, the person who does not want it anymore can also get rid of it. It can be easily explained as to fix any kind of injury happened with the brain. Detection of negative signals will also be the work of the Neuralink device, and hence it will generate a counter pulse in order to eradicate that signal.
Even if you experience a stroke, if you are loosing any physical ability, all of these problems will be resolved with the help of the Neuralink device. Topibaaz will also provide the link of the white paper that is uploaded by the company Neuralink. People who are getting old mostly tend to loose their memories, the Alzheimer disease this problem will also be solved through the Neuralink device. The device will basically be repairing the broken circuits within the brain, in order to solve the problem that it is stimulation within the human body. Elon Musk has also stated that if you want to do a proper A.I symbiosis then you would have to probably replace the whole brain, and it was a question by Joe Rogan, affirmed by Elon Musk. Then Joe Rogan asked another stupid, question that once you become a superhuman, then you don't want to be stupid anymore. Than Elon Musk, replied, you might not need to talk, indicating the other ways of interaction through signals, just like our cellphones does. Elon musk noted the fact that human and A.I comparison cannot be done because we are just too stupid, and A.I is getting better and better at a very faster pace.
Another word he used, that you cannot beat A.I by drawing him, also indicating the fact that humans have to get better in order to compete with the A.I, and there are chances that it can take over. That is the reason why, Elon thinks that we have to improve the processing power of our brain also. We are half cyborg today because we are keeping our cellphones with us, we have these electronics gadgets, our smartwatch, Smart TV's. If someone's going to forget their cellphone in a meeting, that's very foolish, hence it has become a part of our self. He stated that maybe the human data rate of processing things or doing things could be only 100 bits per second while comparing it with computers processing data rate that is 100 Terabits. That's like no competition at all, so a computer is mainly doing things a million times faster and we are not even the slightest close to its processing rate. Another analogy he provided, that it is like talking to a tree, no comparison, therefore humans cannot face computers when it comes to the processing power.
He also described an example that if you are trying to tell about a complex topic to someone, it's very hard to interpret and convey the complex concept to someone. They understand only a slight bit of what you were trying to say, hence there is compression and decompression, like when you say something its compression, the other person has to decompress the code in order to understand what you were trying to say. That is what called the processing power, seems likely that humans need to evolve and increase their processing power. This also means that in future, we might be having no language barriers, as Elon musk stated that you might have to download a program, and hence you can speak Russian. In the best-case scenario, Elon Musk predicted that might be having this technology, and while speaking through signals not having to actually talk with people within the next 10 years. There was also talk about save state, where you can save the current memory and can live the same memory ten years later. Joe Rogan, also asked an interesting question if we can hang out with a thirty-year-old of our self when we are older. Hence, Elon musk stated that with the newer versions of the Neuralink device, you can experience every particular memory and sensory emotion that you lived back in the time. Additionally, you will also have the ability to edit your memories. Additionally, he also stated that we have a podcast right now, would be a replayed memory. He also said, now my brains say its 0 per cent probability that its a replayed memory, its because it does not have the Neuralink device in it, otherwise the probability will be higher.
The link of the white paper published by the Nueralink website is given below;
Ishaq Dar; An Exemplary fool!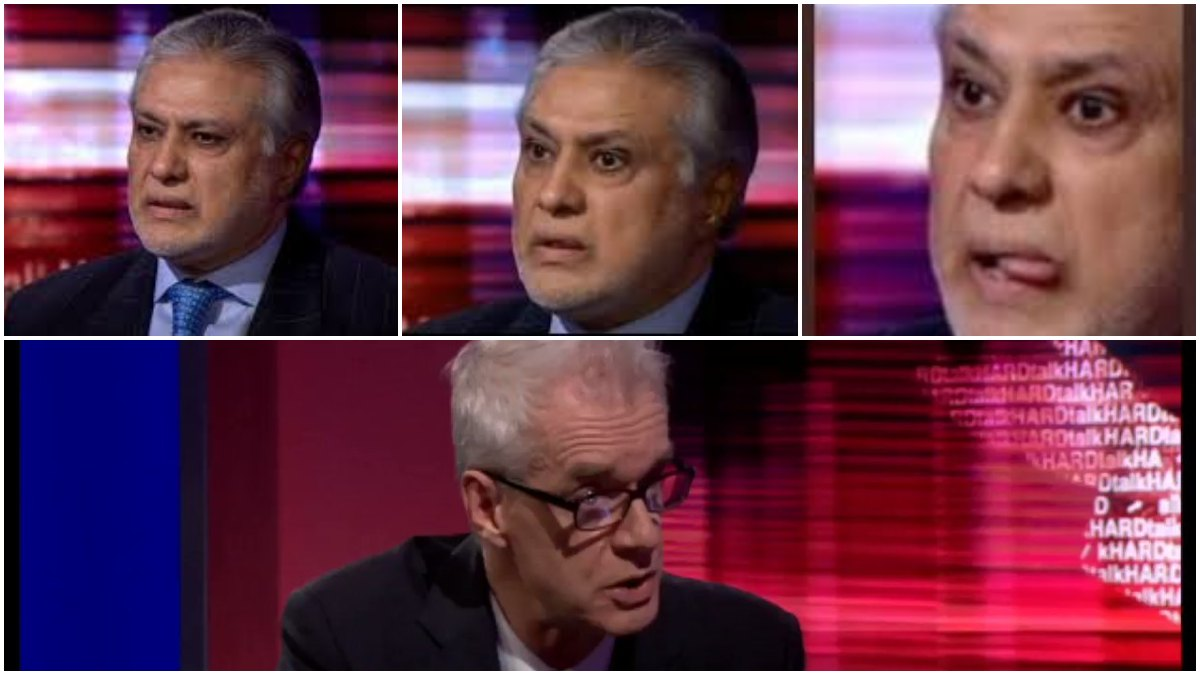 Stephen Sackur, age 56 is widely known for his controversial BBC Hardtalks with guests from a wide variety of professions. Interviewed the ex-finance minister of Pakistan, Ishaq dar. This was the kind of an interview, where ishaq dar was supposed to cement his position about his perspective of the current government of Pakistan. But the interview went completely other way, since ishaq dar from the start of the interview, was called as an escapee from Pakistan by the interviewer, by Stephen sacker himself.
When asked that you are alleged to have more than 600 million dollars, these are assets more than your acquired resources, and that how many properties that you own in Pakistan?
Ishaq dar replied with hesitation at first, that its all declared in my tax returns, Stephen Sackur again asked how many properties did you own in Pakistan… Ishaq dar replied like a seasoned liar, "One property"!
"One property", even a corrupt cleric owns more than one property in Pakistan, and Ishaq dar bluntly replied that i only own one property in Pakistan.
Stephen Sackur asked again, Not even in Dubai, Ishaq dar replied, " My sons have just one villa and is owned by them since they are in business for last 17 years".
Stephen Sackur said again, that when I asked you, "how many properties you have in total", then you replied, "Only one"..so it's not strictly true. Now, change of stance by Seasoned fool, "Agains insisting that it's true, and that my children are adults, they can make as many properties as they want". So Stephen Sackur asked again, that you know that when NAB (National Accountability Bureau) was looking at your assets, it meant that they were looking at both you and your family's assets.
Stephen Sackur ask again, if all of this is very clear cut and if its true that you only own one property. And everything is just very crystal clear, then why do you not go back to Pakistan and make this case in the court of Law ( Where you were an ex-finance minister, where you looted all the money, made fool of the old and sick, took votes from innocent people who think you can change their lives)
Ishaq dar replies, " Well, the court of law, my lawyers were there ( thinking in the back of his mind, that I don't give a fuck about courts in Pakistan)… I am here for the medical treatment and I don't wanna go back since my ass already escaped to London.
Again Stephen Sackur asks, "you been here for 3 fuckin years, are you trying to make a fool out of me, shit face" Because i have seen fuck boys like you giving me a prep talk, but i know a fool when i see one, and you are the one".
Anyways lets move on seriously!
Stephen Sackur: Are you still really suffering from the disease?
Ishaq dar: Yes, Yes, I am ( i sometimes forget what i am suffering from, but yes i am suffering from schizophrenia too)
Stephen Sackur: Cant you possibly go back to Pakistan, we are already hosting a lot of fugitives like you here?
Ishaq dar: Well.. (hesitatingly) lets see…Now starts bashing Pakistan .. Where are the human rights.. and the current government is running a maligning campaign against former Prime minister, Nawaz Sharif
Hold on ! fuck face hold on …
Stephen Sackur: The truth is Nawaz Sharif is a convicted criminal..
Ishaq dar: its not proved ..its not proved! even in the two judgements gave by the court of Pakistan ( the court that i don't give a shit about, since i am escaping from it and sitting on my fat ass in London enjoying this beautiful life )
Stephen Sackur: Nawaz sharif (the leader of your party) was convicted by the court for ten years on the charges of corruption as his name appeared in the Panama Papers, ( then his sentence was reduced to 8 years) .. he was allowed to go to London on medical reasons like you were allowed, and then again you two fuck boys didn't went back to face the criminal prosecution and now you are sitting in front of me and telling me that you are not escaping justice ..
First of all Ishaq dar tell me, who the fuck do you think i am…
Stephen Sackur: You are trying to run a campaign against current Prime minister of Pakistan (Imran Khan), what credibility do you have?
ishaq dar: It was a stolen and rigged election ..
Stephen Sackur: But according to the EU monitoring report, the election results were satisfied and this means not rigged, so why the fuck would i listen to you …
ishaq dar: But it was rigged election
Stephen Sackur: how?
Ishaq dar: That's what they fucking told me .. what am I supposed to say on BBC ..
Stephen Sackur: So, the truth is that Imran khan has the democratic mandate and you are just a fuck boy! Because the EU chief of the commission said that the results of the elections are credible.
When Stephen Sackur asked that why did you put allegations on the army chief of your own country that he, himself influenced the election, Ishaq dar replied, " The bug sits at the top". "You don't know that Pakistan is a deep state", the term used by corrupt politicians when they are not in the government to indicate that army helped some party to win the elections.
But then again, Liar liar pants on fire ( you suck Ishaq dar, because you were in the government few years ago and sure you didn't say shit at that time.
Then after arguing on the same, notion he said, i am not pointing at the whole army, i am just pointing at some individuals. Ishaq dar meant to say, that current army journal is bad and he helped the current prime minister to get elected. But he is the same army journal who was appointed by Ishaq dar's government, so the fact that he helped the new Prime minster to get elected can never be true.
Again a tough question coming his way, Stephen Sackur asked that your leader, Nawaz Sharif made the govenrment with the military dictator General Zia, but suddenly he has decided that the Army is against him, because they are not working with him any more and he is not in the power…
Ishaq Dar: its an evolution process, this world came into being after the big bang!
Stephen Sackur: What the fuck is wrong with you Dar!
Ishaq Dar: I certainly disagree with you!
Stephen Sackur: I asked you a fucking question, you dick head!
Ishaq Dar: I…. I …. disbelief… i certainly don't … i disagree with you!
Stephen Sackur: Fuck u!
Ishaq Dar: What!
Anyways … lets
Ishaq Dar: Imran khan is bad guy, he was known as Taliban khan, he accused Pakistani intelligence services …
Stephen Sackur: It was regrettable that Ex-Prime-minister took the name of the current army chief in Pakistan, said by Bilawal Bhutto, and even the daughter of Nawaz sharif said that i am not anti-military.
Ishaq dar: Hey, can you ask me any easy fucking question, because these questions are fucking hard..and i don't know shit about them..
Stephen Sackur: Dummy! that's why its called Hard talk!
Stephen Sackur: Why are you creating instability in Pakistan when there is Pandemic in the whole wide world? What is the fucking, reason, are you fucking insane?
Ishaq dar: You have to be a neutral umpire here …
Stephen Sackur: We are not playing fucking cricket here, dick head…
Stephen Sackur: You can choose to go home, but what you are doing is ..that you are sitting in London, and trying to destabalise the situation in Pakistan… who the fuck does that to their own country … your people elected Imran Khan… so stay the fuck away from them.. because you ain't good to respond me now, how can you run the finances of a big country like Pakistan… Sure in hell, you cant run a small firm, you cheap stake..
Stephen Sackur: And i think Imran khan stand in a very tough stand against India and Modi.. and he cen never be a fascist…
Ishaq dar: ( smiling)
Stephen Sackur: What the fuck are you smiling about, i am serious!
Ishaq dar: Ok (serious)
Stephen Sackur: So, just tell me what kind of his policies personifies fascism, when he has opened the pilgrimage locations in Pakistan and invested upon them so that the Sikhs can come from India to Pakistan and they can visit their own religious sites … Tell me ?
Ishaq dar: Well, let me google the meaning of Fascism .. i think i said something else..
Ishaq dar: You haven't studied.. and you haven't had time .. to see what kind of fascism he is doing…
Stephen Sackur: Have checked from google, you wanted to say facism ..
Ishaq dar: Yes, it was Fascism!
Stephen Sackur: Well! i have to end it here! you really fucked my head with your crazy answers. I don't know how and why people like you were ever appointed as the Finance ministers in Pakistan.
Ishaq dar: What… I disbelief… I dont agree with you ..
Stephen Sackur: Get the fuck outta here!