This pandemic has brought various changes in our lifestyle, people are washing their hands regularly, exercising, staying fit and following healthy hygiene, not only this but people have followed the instruction to work from home under the wide lockdown in the world. Most of the facebook's and Microsoft and also the employees of Google have worked from home, meetings at zoom have also become a norm, not only this but online classes have also been accommodated to ensure that in future if something like this happens we would be ready to follow our routine. In this case, Mark Zuckerberg has said in a live video conference that the Facebook was working for a tool that could help people to work virtually while being present in their workplaces, how is it possible, lets have a look at it then.
Facebook says bring your company together, the name is "workplace", a tool designed to virtually interact with the co-workers, running all day to day tasks from home. it includes chat rooms, live video streaming options so that people can collaborate without any hassle. Although Facebook is giving some advanced features, not for free but for payment, we have subscribed for a 30 days trial, now let's see how this workplace tool will evolve and become another co-networking platform for people.
Alien life signs are now visible on Planet Venus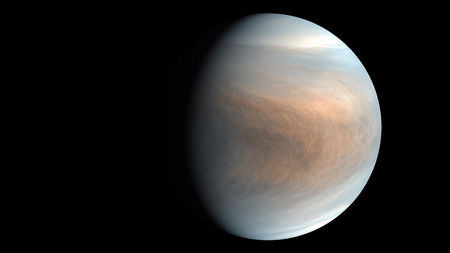 A rare toxic gas called as Phosphine has been found on the atmosphere of Venus, which does not indicate that humans will be thinking of travelling to venus for the near future but it is an indication of possible signs of Alien life. It has been indicated by scientists that this kind of quantity of phosphine is unexplainable and it can be an indication of alien life. Phosphine on earth can be found in pond slimes and penguin dungs, and it is the most foul-smelling gasses on earth. Therefore, scientists believe that it indicates a sign of life on Venus.
How this is an indication of life, this is the main question which further states the fact that the phosphorus cannot be produced without any non-biological way. Therefore, the alien microbes could be causing the production of this gas on venus's atmosphere. Because on the earth phosphine can only be made in a lab or through the help of the microorganisms. On Jupiter and Saturn also, there is a presence of phosphine but the idea storms on these planets are the main cause of the phosphine gas.
About 5 to 20 parts billion of phosphine gas is present on the venus's atmosphere. It is a lot more than we have the amount of phosphine present on earth. phosphine can be broken down by light and therefore it can be realised that some particular phenomena are continuously making or producing the gas again and again on the planet venus. We think that it is the causing of any biological life but it can be some other process that might be producing the phosphine gas.