The killing of George floyd has caused in a result of huge protests around the world, in the above picture a black man is carrying a white man on his shoulders like a saviour, informing the world that there is no difference among human beings, we carry each other when others need us the most and this is the time to unity, this is the time to solve all of our problems in unity. Coronavirus has broken us down in pieces, even separated and took our loved ones from us but we are fighting as a united world in order to fight for our lives and to save human species. Amid this pandemic, we have to fight for each other and with each other, black, white, Hispanic, Asian does not matter we are here to fight for your liberty, we are here to fight for our rights, when someone shoots or kills a black guy, when someone does a hate speech against Muslims when Hispanic people are being viewed as criminals, then we have to fight back and tell the world, that we are one and we cannot be broken into pieces by hate speech. An anti-Black Lives Matter demonstration in London was happening on Sunday when a black guy took a white demonstrator on his shoulder since he was injured.
People have gathered around the statue of Winston Churchill at the Nelson Mandela and Abraham Lincoln in order to state that since according to them they are protecting their city against, "black lives matter" protests. Protect the monument was a slur started on social media as a result of it, these protests have started. More than 100 arrests were being made, for various offences, including breach of code of conduct, attacking and vandalism against police officers. Black lives matter protesters have called off their protests since they thought that they might clash with other protestors who are protesting against their cause. Edward Colston statue was turned down by the protestors, who was a slave trader of the 17th century and his statue was dumped in a river.
A DIY COVID-19 vaccine, Josiah Zayner (a biohacker and former NASA scientist) is working at home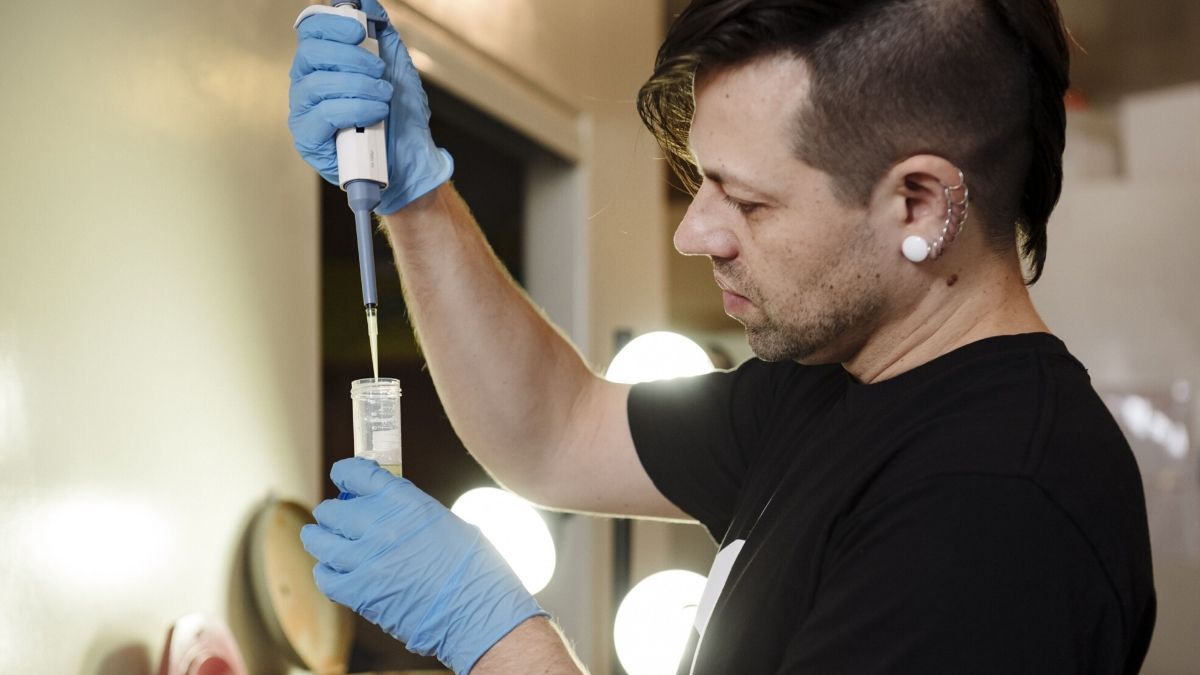 Zayner does DIY science experiments but now he has taken a huge task, that is to create a covid-19 vaccine and he says it is a great opportunity for the Bio-hackers. Josiah left his professional science career to proselytize DIY home science experiments. Currently, according to the sources, there are mainly around potential vaccines that are in a phase of development or either testing. Zayner used to be a NASA scientist but he said that he had to elevate the value of the DIY home science-based experiments. Zeyner is also famous for his experiment when he injected himself with the gene-editing tool Crispr when he was attending a conference. Zeyner saw an opportunity when a group of researchers published a study that a DNA vaccine can trigger the protective immunity against the Covid-19. He also said, that is it works for monkeys then it should be tested on humans.
The project is termed as Project McAfee. He is also doing a collaboration with Mississippi and Ukraine, where this entire process will be shown on live streams and to demonstrate how easily this process can guarantee a vaccine. The science of genome editing has made things more simple for the bio-engineering aspects, as most of the DNA can be changed to get the expected results. These DIY experiments mostly have one common issue and that is their safety concerns. The genome editing is just like editing a computer program or a code having various programming lines and these can be changed to produce the expected output. In the case of the SARS-CoV-2, the scientists developed a vaccine that is able to produce antibodies within the monkeys, it was tested on 35 monkeys.
These DIY experiments had been made simple because now you can order your own DNA online and then you can do experiments on the basis of it. Zeyner is doing the same, as he will order the coronavirus spike protein sequence and then he will put into a particular solution that would give him ease to inject it into the bodies of humans. So many tools can be ordered online, as the bio companies are selling them commercially to any potential customer. After the experimentation, the vaccine will be given to some amount of people, to test its effectiveness. A collaborator has stated that he would want to see these biological experiments get normal in future, so that people do not have to wait so long in order to find a cure.