A month ago, I was sailing to oceans without restrictions, a month ago I was playing with my kids in the park, a month ago
A month ago I was going to my church and mosque, my temple and my synagogue, a month ago
A month ago, I was eating with friends and family, a month ago I was having a party
A month ago, I wanted to get married in front of a big crowd, a month ago
A month ago, I was planning my trip to Italy, watching the warriors fight in Colosseum ..a month ago
A month ago, I was making contact with Mona Lisa, in louvre, a month ago I was wandering mysteriously …
A month ago I started my dream job, a month ago I was the happiest in life, a month ago
A month ago I started my business, invested everything into it, a month ago it all started, a month ago
A month ago, I was constructing homes, making the models into reality, a month ago
A month ago, I divorced my husband, a month ago I divorced my wife, a month ago
A month ago, they were calling me an introvert, a month ago it was social networking, a month ago
Now that networking has become social distancing because the time has changed and it was a month ago
I was hugging, kissing and meeting people, living the world like a normal person, but it has been a month ago, it has been a month ago
A month ago, I was fighting the wars, injuring others to satisfy my own, a month ago I was planning harm, a month ago
From global warming to poverty, from terrorism to human rights, from health to security, from religion to insecurity, A month ago, I was at no harm, a month ago.
A month ago I was a country, a month after I became humanity!!!
In these testing times, Topibaaz wants to send this love letter to humanity. We have to fight coronavirus as humans, not as countries. Our humanity is in danger and we have to fight with it logically and seasonally. This post goes out to all of those people in China, Italy and Iran who lost their lives because of Coronavirus. Humanity has overcome outbreaks and pandemics before and we will again fight with it together to eradicate Coronavirus from the face of the earth. Love you all, stay blessed and stay safe.
Translation in Italian
Un mese fa, stavo navigando verso gli oceani senza restrizioni, un mese fa stavo giocando con i miei bambini nel parco
Un mese fa stavo andando nella mia chiesa e moschea, nel mio tempio e nella mia sinagoga, un mese fa
Un mese fa, stavo mangiando con amici e famiglia, un mese fa stavo facendo una festa
Un mese fa, volevo sposarmi di fronte a una grande folla, un mese fa
Un mese fa, stavo pianificando il mio viaggio in Italia, guardando i guerrieri che combattevano al Colosseo .. un mese fa
Un mese fa, stavo entrando in contatto con Mona Lisa, a louvre, un mese fa stavo vagando misteriosamente …
Un mese fa ho iniziato il lavoro dei miei sogni, un mese fa ero il più felice della vita, un mese fa
Un mese fa ho iniziato la mia attività, ho investito tutto in esso, un mese fa è iniziato tutto, un mese fa
Un mese fa, stavo costruendo case, trasformando i modelli in realtà, un mese fa
Un mese fa ho divorziato da mio marito, un mese fa ho divorziato da mia moglie, un mese fa
Un mese fa, mi chiamavano introverso, un mese fa era un social network, un mese fa
Ora quella rete è diventata una distanza sociale perché il tempo è cambiato ed è stato un mese fa
Stavo abbracciando, baciando e incontrando persone, vivendo il mondo come una persona normale, ma è stato un mese fa, è stato un mese fa
Un mese fa, stavo combattendo le guerre, ferendo gli altri per soddisfare la mia, un mese fa stavo pianificando un danno, un mese fa
Dal riscaldamento globale alla povertà, dal terrorismo ai diritti umani, dalla salute alla sicurezza, dalla religione all'insicurezza, un mese fa non ho fatto danni, un mese fa.
Un mese fa ero un paese, un mese dopo sono diventato l'umanità !!!
In questi tempi di test, Topibaaz vuole inviare questa lettera d'amore all'umanità. Dobbiamo combattere il coronavirus come esseri umani, non come paesi. La nostra umanità è in pericolo e dobbiamo combatterla logicamente e stagionalmente. Questo post è destinato a tutte quelle persone in Cina, Italia e Iran che hanno perso la vita a causa del Coronavirus. L'umanità ha già superato epidemie e pandemie e combatteremo di nuovo insieme per sradicare il Coronavirus dalla faccia della terra. Ti amo tutti, sii benedetto e stai al sicuro.
Translation in Chinese
一个月前,我不受限制地航行到海洋,一个月前,我和孩子们在公园玩耍
一个月前,我去教堂和清真寺,寺庙和犹太教堂,一个月前
一个月前,我和家人朋友一起吃饭,一个月前,我参加聚会
一个月前,我想在一大群人面前结婚
一个月前,我正计划去意大利旅行,看着一个月前在罗马斗兽场的勇士战斗。
一个月前,我与百叶窗的蒙娜丽莎(Mona Lisa)接触,一个月前,我神秘地游荡…
一个月前,我开始梦想的工作,一个月前,我是人生中最快乐的一天。
一个月前,我开始了自己的业务,并对其进行了所有投资;一个月前,所有事情都开始了,一个月前
一个月前,我正在建造房屋,将模型变为现实,一个月前
一个月前,我与丈夫离婚,一个月前,我与妻子离婚,一个月前
一个月前,他们打电话给我一个内向的人,一个月前是社交网络,一个月前
现在,由于时间已经过去,而且一个月前,网络已成为社交疏远者
我当时是在拥抱,亲吻和结识人们,像一个正常的人一样生活在世界上,但是一个月前,一个月前
一个月前,我正在打仗,伤害其他人以使自己满意,一个月前,我正在计划伤害,一个月前
从全球变暖到贫穷,从恐怖主义到人权,从健康到安全,从宗教到不安全,一个月前,我一个月都没有受到伤害。
一个月前我成为一个国家,一个月后成为人类!!!
在这些测试时期,托皮巴兹希望将这封情书发送给人类。我们必须与人类而不是国家对抗冠状病毒。我们的人类处于危险之中,我们必须在逻辑上和季节性上与之抗争。此帖子发给在中国,意大利和伊朗因冠状病毒而丧生的所有人员。人类以前已经克服了疫情和流行病,我们将再次与之抗争,从地球表面根除冠状病毒。爱你们,保持祝福并保持安全。
Translation in Persian
یک ماه پیش ، من بدون محدودیت دریانوردی به اقیانوس ها بودم ، یک ماه پیش با بچه هایم در پارک بازی می کردم
یک ماه پیش من به کلیسا و مسجد ، معبد و کنیسه ام می رفتم ، یک ماه پیش
یک ماه پیش ، من در حال غذا خوردن با دوستان و خانواده بودم ، یک ماه پیش میهمانی داشتم
یک ماه پیش ، من می خواستم در مقابل جمعیت زیادی ازدواج کنم ، یک ماه پیش
یک ماه پیش ، من قصد داشتم سفر خود را به ایتالیا ، با تماشای جنگ رزمندگان در کولوسئوم .. یک ماه پیش
یک ماه پیش ، من با مونا لیزا در لواور ارتباط برقرار می کردم ، یک ماه پیش به طور مرموز سرگردان بودم …
یک ماه پیش کار رؤیایی ام را شروع کردم ، یک ماه پیش من یک ماه پیش خوشحال ترین زندگی بودم
یک ماه پیش تجارت خود را شروع کردم و همه چیز را در آن سرمایه گذاری کردم ، یک ماه پیش همه این کارها ، یک ماه پیش بود
یک ماه پیش ، من در حال ساخت خانه ها بودم و مدل ها را به واقعیت تبدیل کردم ، یک ماه پیش
یک ماه پیش ، من از شوهرم طلاق گرفتم ، یک ماه پیش که همسر من را طلاق دادم ، یک ماه پیش
یک ماه پیش ، آنها من را درونگرا صدا می کردند ، یک ماه پیش شبکه اجتماعی بود ، یک ماه پیش
اکنون که شبکه سازی به مسافت اجتماعی تبدیل شده است زیرا زمان تغییر کرده است و یک ماه پیش بود
من در آغوش گرفتم ، بوسیدم و با مردم ملاقات کردم ، دنیا را مثل یک فرد عادی زندگی می کنم ، اما یک ماه پیش بوده است ، یک ماه پیش است
یک ماه پیش در حال جنگیدن بودم و برای جلب رضایت خودم به دیگران زخمی می شدم ، یک ماه پیش قصد داشتم آسیب ببینم ، یک ماه پیش
از گرم شدن کره زمین تا فقر ، از تروریسم گرفته تا حقوق بشر ، از سلامتی تا امنیت ، از دین گرفته تا ناامنی ، یک ماه پیش ، من یک ماه پیش هیچ آسیبی ندیدم.
یک ماه پیش من یک کشور بودم ، یک ماه بعد که بشریت شدم !!!
در این زمان های آزمایش ، Topibaaz می خواهد این نامه عشق را برای بشریت ارسال کند. ما باید به عنوان انسان و نه به عنوان کشور با coronavirus مبارزه کنیم. بشریت ما در معرض خطر است و ما باید منطقی و فصلی با آن بجنگیم. این پست برای همه افرادی در چین ، ایتالیا و ایران منتشر شده است که به دلیل Coronavirus جان خود را از دست داده اند. بشریت قبلاً بر شیوع و بیماری همه گیر غلبه کرده است و ما دوباره با آن خواهیم جنگید تا Coronavirus را از چهره زمین ریشه کن کنیم. همه شما را دوست دارم ، مبارک باشید و در امان باشید.
Translation in Spanish
Hace un mes, navegaba hacia los océanos sin restricciones, hace un mes estaba jugando con mis hijos en el parque.
Hace un mes iba a mi iglesia y mezquita, mi templo y mi sinagoga, hace un mes
Hace un mes, estaba comiendo con amigos y familiares, hace un mes tenía una fiesta
Hace un mes, quería casarme frente a una gran multitud, hace un mes
Hace un mes, estaba planeando mi viaje a Italia, viendo a los guerreros pelear en el Coliseo … hace un mes
Hace un mes, estaba haciendo contacto con Mona Lisa, en el Louvre, hace un mes estaba vagando misteriosamente …
Hace un mes comencé el trabajo de mis sueños, hace un mes fui el más feliz de la vida, hace un mes
Hace un mes comencé mi negocio, invertí todo en él, hace un mes todo comenzó, hace un mes
Hace un mes, estaba construyendo casas, haciendo realidad los modelos, hace un mes
Hace un mes, me divorcié de mi esposo, hace un mes me divorcié de mi esposa, hace un mes
Hace un mes, me llamaban introvertido, hace un mes eran redes sociales, hace un mes
Ahora que las redes se han convertido en distanciamiento social porque el tiempo ha cambiado y fue hace un mes
Estaba abrazando, besando y conociendo gente, viviendo el mundo como una persona normal, pero fue hace un mes, hace un mes.
Hace un mes, estaba luchando en las guerras, hiriendo a otros para satisfacer la mía, hace un mes estaba planeando daño, hace un mes
Del calentamiento global a la pobreza, del terrorismo a los derechos humanos, de la salud a la seguridad, de la religión a la inseguridad. Hace un mes, no estaba en peligro, hace un mes.
¡Hace un mes era un país, un mes después de convertirme en humanidad!
En estos tiempos de prueba, Topibaaz quiere enviar esta carta de amor a la humanidad. Tenemos que luchar contra el coronavirus como humanos, no como países. Nuestra humanidad está en peligro y tenemos que luchar con ella de manera lógica y estacional. Esta publicación está dirigida a todas aquellas personas en China, Italia e Irán que perdieron la vida a causa del coronavirus. La humanidad ha superado brotes y pandemias antes y lucharemos nuevamente con ella para erradicar el coronavirus de la faz de la tierra. Los amo a todos, permanezcan bendecidos y estén seguros.
Translation in French
Il y a un mois, je naviguais vers les océans sans restrictions, il y a un mois je jouais avec mes enfants dans le parc
Il y a un mois, j'allais à mon église et ma mosquée, mon temple et ma synagogue, il y a un mois
Il y a un mois, je mangeais avec des amis et de la famille, il y a un mois, je faisais une fête
Il y a un mois, je voulais me marier devant une grande foule, il y a un mois
Il y a un mois, je planifiais mon voyage en Italie, en regardant les guerriers se battre au Colisée ..il y a un mois
Il y a un mois, je prenais contact avec Mona Lisa, au Louvre, il y a un mois je me promenais mystérieusement …
Il y a un mois, j'ai commencé mon travail de rêve, il y a un mois j'étais la plus heureuse de la vie, il y a un mois
Il y a un mois, j'ai commencé mon entreprise, j'ai tout investi, il y a un mois tout a commencé, il y a un mois
Il y a un mois, je construisais des maisons, transformant les modèles en réalité, il y a un mois
Il y a un mois, j'ai divorcé de mon mari, il y a un mois j'ai divorcé de ma femme, il y a un mois
Il y a un mois, ils m'appelaient un introverti, il y a un mois c'était des réseaux sociaux, il y a un mois
Maintenant que le réseautage est devenu une distanciation sociale parce que le temps a changé et c'était il y a un mois
J'embrassais, embrassais et rencontrais des gens, vivant le monde comme une personne normale, mais cela fait un mois, ça fait un mois
Il y a un mois, je menais les guerres, blessant les autres pour satisfaire la mienne, il y a un mois je planifiais un mal, il y a un mois
Du réchauffement climatique à la pauvreté, du terrorisme aux droits de l'homme, de la santé à la sécurité, de la religion à l'insécurité, Il y a un mois, je n'étais pas en danger, il y a un mois.
Il y a un mois j'étais un pays, un mois après être devenu l'humanité !!!
En ces temps de test, Topibaaz veut envoyer cette lettre d'amour à l'humanité. Nous devons combattre le coronavirus en tant qu'êtres humains, pas en tant que pays. Notre humanité est en danger et nous devons lutter avec elle de manière logique et saisonnière. Ce message s'adresse à toutes les personnes en Chine, en Italie et en Iran qui ont perdu la vie à cause du coronavirus. L'humanité a déjà surmonté des épidémies et des pandémies et nous nous battrons à nouveau ensemble pour éradiquer le coronavirus de la surface de la terre. Je vous aime tous, restez bénis et restez en sécurité.
Translation in Russian
Месяц назад я плавал в океан без ограничений, месяц назад я играл со своими детьми в парке
Месяц назад я ходил в свою церковь и мечеть, в мой храм и в мою синагогу, месяц назад
Месяц назад я ел с друзьями и семьей, месяц назад у меня была вечеринка
Месяц назад я хотел жениться перед большой толпой, месяц назад
Месяц назад я планировал поездку в Италию, наблюдая за сражением воинов в Колизее .. месяц назад
Месяц назад я общался с Моной Лизой в Лувре, месяц назад я таинственно бродил …
Месяц назад я начал работу своей мечты, месяц назад я был самым счастливым в жизни, месяц назад
Месяц назад я начал свой бизнес, вложил в него все, месяц назад все началось, месяц назад
Месяц назад я строил дома, превращая модели в реальность, месяц назад
Месяц назад я развелся с мужем, месяц назад я развелся с женой, месяц назад
Месяц назад они называли меня интровертом, месяц назад это была социальная сеть, месяц назад
Теперь, когда сеть стала социальным дистанцированием, потому что время изменилось, и это было месяц назад
Я обнимала, целовала и встречалась с людьми, жила в мире, как нормальный человек, но это было месяц назад, это было месяц назад
Месяц назад я боролся с войнами, ранил других, чтобы удовлетворить свои, месяц назад я планировал вред, месяц назад
От глобального потепления до бедности, от терроризма до прав человека, от здравоохранения до безопасности, от религии до отсутствия безопасности. Месяц назад я не причинил вреда, месяц назад.
Месяц назад я был страной, через месяц я стал человечеством !!!
В эти испытательные времена Топибааз хочет отправить это любовное письмо человечеству. Мы должны бороться с коронавирусом как люди, а не как страны. Наше человечество в опасности, и мы должны бороться с этим логически и сезонно. Этот пост адресован всем тем людям в Китае, Италии и Иране, которые погибли из-за Коронавируса. Человечество уже преодолевало вспышки и пандемии, и мы снова будем вместе бороться с ним, чтобы уничтожить Коронавирус с лица земли. Люблю вас всех, будьте благословенны и будьте в безопасности.
Translation in Turkish
Bir ay önce, kısıtlama olmaksızın okyanuslara yelken açıyordum, bir ay önce parkta çocuklarımla oynuyordum
Bir ay önce kiliseme ve camiye, tapınağım ve sinagoguma gidiyordum, bir ay önce
Bir ay önce, arkadaşlarımla ve ailemle yiyordum, bir ay önce bir parti veriyordum
Bir ay önce, büyük bir kalabalığın önünde evlenmek istedim, bir ay önce
Bir ay önce, İtalya'ya seyahatimi planlıyordum, savaşçıların Colosseum'daki kavgalarını izliyordum ..
Bir ay önce, Mona Lisa ile temas kuruyordum, louvre'da, bir ay önce gizemli bir şekilde dolaşıyordum …
Bir ay önce rüya işime başladım, bir ay önce hayatın en mutlusuydum, bir ay önce
Bir ay önce işime başladım, her şeyi ona yatırdım, bir ay önce her şey başladı, bir ay önce
Bir ay önce, evler inşa ediyordum, modelleri gerçeğe dönüştürüyordum, bir ay önce
Bir ay önce, eşimden boşandım, bir ay önce Eşimden boşandım, bir ay önce
Bir ay önce, içine kapanık diyorlardı, bir ay önce sosyal ağlardı, bir ay önce
Artık ağ değişti ve zaman değişti ve bir ay önceydi.
Sarılıyor, öpüyor ve insanlarla tanışıyordum, dünyayı normal bir insan gibi yaşıyordum, ama bir ay önce, bir ay önce
Bir ay önce, savaşlarla savaşıyordum, kendimi tatmin etmek için başkalarını yaralıyordum, bir ay önce bir zarar verdim
Küresel ısınmadan yoksulluğa, terörizmden insan haklarına, sağlıktan güvenliğe, dinden güvensizliğe kadar, Bir ay önce, bir ay önce hiç zarar görmedim.
Bir ay önce insanlıktan bir ay sonra bir ülkeydim !!!
Bu test zamanlarında, Topibaaz bu aşk mektubunu insanlığa göndermek istiyor. Ülkeler olarak değil, koronavirüs ile insan olarak savaşmalıyız. İnsanlığımız tehlikede ve bununla mantıklı ve mevsimsel olarak savaşmalıyız. Bu yazı, Coronavirus nedeniyle hayatını kaybeden Çin, İtalya ve İran'daki herkes için geçerli. İnsanlık daha önce salgınların ve pandemilerin üstesinden geldi ve Coronavirüs'ü yeryüzünden ortadan kaldırmak için tekrar birlikte savaşacağız. Hepinizi seviyorum, mübarek kalın ve güvende kalın.
Translation in Urdu
ایک مہینہ پہلے ، میں بغیر کسی پابندی کے سمندروں میں سفر کررہا تھا ، ایک ماہ قبل میں اپنے بچوں کے ساتھ پارک میں کھیل رہا تھا
ایک مہینہ پہلے میں اپنے چرچ اور مسجد ، اپنے ہیکل اور اپنے عبادت خانہ جا رہا تھا ، ایک ماہ قبل
ایک مہینہ پہلے ، میں دوستوں اور کنبہ کے ساتھ کھانا کھا رہا تھا ، ایک مہینہ پہلے میں ایک پارٹی کر رہا تھا
ایک مہینہ پہلے ، میں ایک بڑے ہجوم کے سامنے شادی کرنا چاہتا تھا ، ایک مہینہ پہلے
ایک مہینہ پہلے ، میں اپنے اٹلی کے سفر کا ارادہ کر رہا تھا ، دیکھ رہا تھا کہ جنگجوؤں کو کولسیمیم میں لڑتے ہوئے دیکھا جا رہا ہے .. ایک ماہ قبل
ایک مہینہ پہلے ، میں مونا لیزا کے ساتھ رابطہ کر رہا تھا ، لوور میں ، ایک ماہ قبل میں پراسرار گھوم رہا تھا …
ایک مہینہ پہلے میں نے اپنے خواب کی نوکری کا آغاز کیا ، ایک مہینہ پہلے میں زندگی کا سب سے خوش ، ایک مہینہ پہلے تھا
ایک مہینہ پہلے میں نے اپنا کاروبار شروع کیا ، اس میں سب کچھ لگایا ، ایک ماہ قبل یہ سب شروع ہوا ، ایک مہینہ پہلے
ایک مہینہ پہلے ، میں ایک ماہ قبل گھروں کی تعمیر کر رہا تھا ، اور ماڈل کو حقیقت میں ڈھال رہا تھا
ایک مہینہ پہلے ، میں نے اپنے شوہر کو طلاق دے دی ، ایک ماہ قبل میں نے اپنی بیوی سے ایک ماہ قبل طلاق لے لی تھی
ایک مہینہ پہلے ، وہ مجھے انٹروورٹ کہہ رہے تھے ، ایک مہینہ پہلے یہ سوشل نیٹ ورکنگ تھا ، ایک مہینہ پہلے
اب وہ نیٹ ورکنگ معاشرتی دوری اختیار کر چکی ہے کیونکہ وقت بدل گیا ہے اور ایک مہینہ پہلے کا وقت تھا
میں لوگوں سے گلے مل رہا تھا ، بوسہ لے رہا تھا اور مل رہا تھا ، عام آدمی کی طرح دنیا بسر کررہا تھا ، لیکن ایک مہینہ پہلے کا عرصہ ہوچکا ہے ، ایک مہینہ پہلے کی بات ہے
ایک مہینہ پہلے ، میں جنگیں لڑ رہا تھا ، اپنے آپ کو مطمئن کرنے کے لئے دوسروں کو زخمی کرتا تھا ، ایک مہینہ پہلے میں نقصان کا منصوبہ بنا رہا تھا ، ایک مہینہ پہلے
ایک ماہ قبل ، گلوبل وارمنگ سے لے کر غربت تک ، دہشت گردی سے لے کر انسانی حقوق تک ، صحت سے تحفظ تک ، مذہب سے عدم تحفظ تک ، ایک مہینہ پہلے ، مجھے کوئی نقصان نہیں ہوا تھا۔
ایک مہینہ پہلے میں ایک ملک تھا ، انسانیت بننے کے ایک مہینے بعد !!!
آزمائش کے ان اوقات میں ، ٹوبی باز یہ محبت خط انسانیت کو بھیجنا چاہتا ہے۔ ہمیں انسانوں کی حیثیت سے کورونا وائرس سے لڑنا ہے ، ممالک کی طرح نہیں۔ ہماری انسانیت خطرے میں ہے اور ہمیں اس کے ساتھ منطقی اور موسمی طور پر لڑنا ہوگا۔ یہ پوسٹ چین ، اٹلی اور ایران میں ان سبھی لوگوں کے لئے ہے جو کورونا وائرس کی وجہ سے اپنی جان سے ہاتھ دھو بیٹھے ہیں۔ انسانیت اس سے پہلے پھیلنے والی وبائی بیماریوں اور وبائی امراض پر قابو پا چکا ہے اور ہم دوبارہ اس کے ساتھ مل کر زمین کے چہرے سے کورونویرس کو مٹانے کے لئے لڑیں گے۔ آپ سب سے محبت کرتا ہوں ، مبارک رہیں اور سلامت رہیں۔
The Last Cigarette that I lit!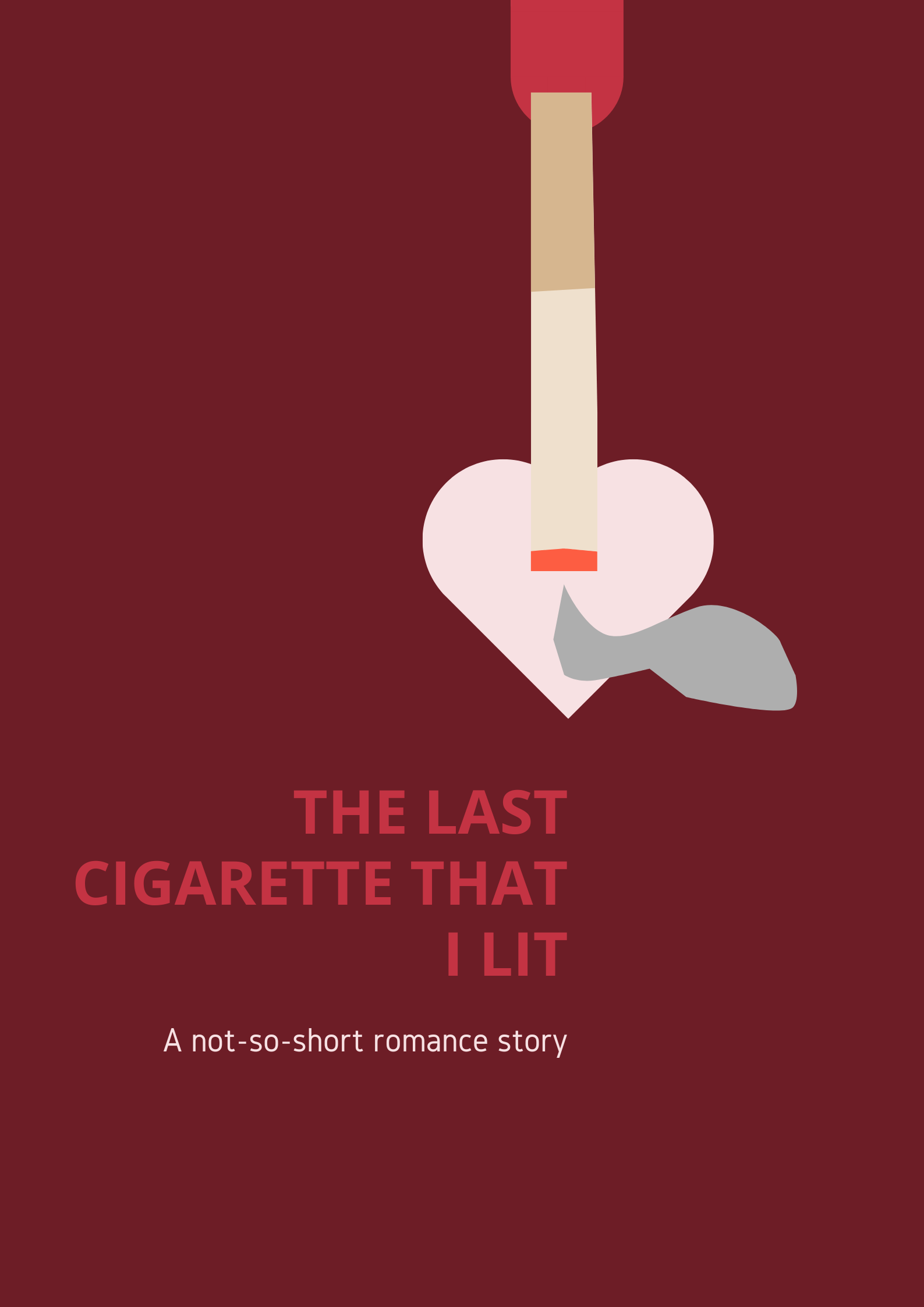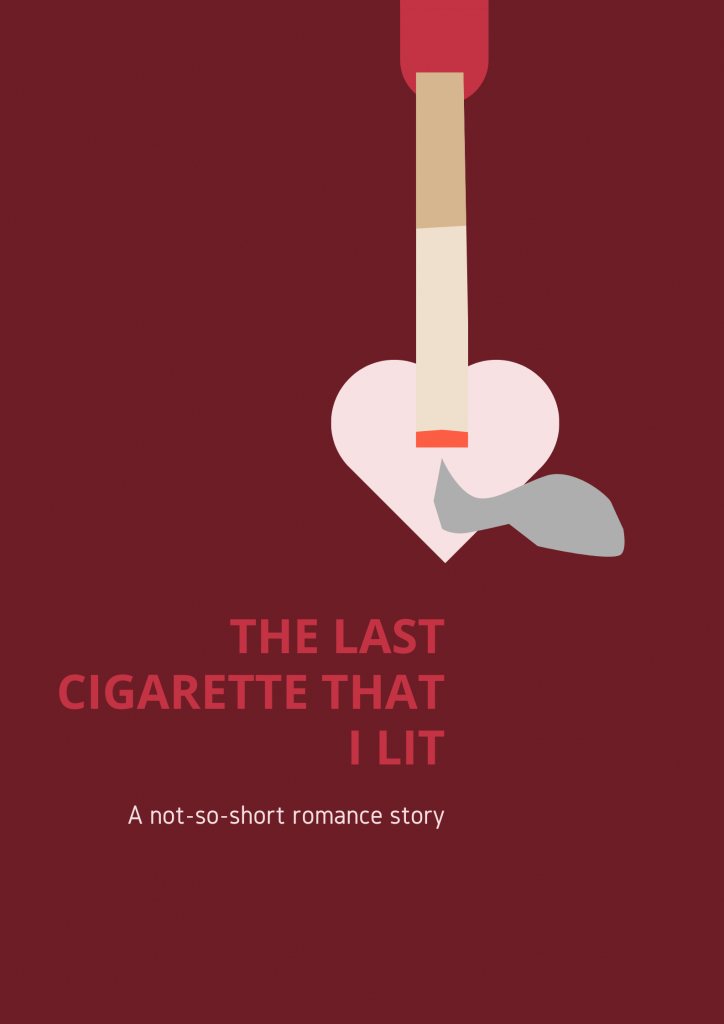 It all started when I lit a cigarette in an old Parisian neighborhood, to contest the cold night, hearing the huge cheers behind my back. The nightclub that I was standing in front of, was overcrowded with people. People were trying to behave like humans in an inhumane way, the clubs were never my thing, how can I concord with the buzzing trance where liaising is out of the question. I tried it multiple times to commingle with the high-pitched beats but it seemed like an excuse to lose myself in a peculiar environment but my adroitness is built around consciousness. Or am I totally right, and such places are designed to not be yourself, so you can be as far away from reality as you can.
Trance emerged in the first place to harmonize with the unconscious levels of our brain, once it is able to set up its attack and succeeds, you move along and every beat controls your body. Since the unconscious part of your brain has been tangled with and conquered by the pitch and the beats set up by the musical instruments. A person like me, who knows too much about trance, should have been in love with it, but I guess I never bow to a controlling kind. Once, I know that it is designed to control me in the first place, my senses have invigorated and assembled a sentient army.
All of this is very thoughtful, coming from a person who is letting the cigarette eat his brains out. it's all about human preference, we prefer to do what seems right. I am halfway down my cigarette, its scorching is benign to my lips, although it swipes away the saliva that is advertently produced by my body leaving behind a series of tobacco toxins. But that's what tobacco does slowly gleaning your prudence to instill imbecility and then you are a walking slave, to a tobacco stick; Smoking a cigarette is not more than an Asininity.
Hé! attendez ne le jetez pas encore… les derniers morceaux sont les plus excitants ! C'est là que réside la vraie saveur… ( in french)
Hey! wait doesn't throw it yet… the last bits are the most exciting! That's where the true flavor lies… (That's the English of what she said)…
She forbade me to throw my cigarette, instead grabbed it forcefully…. Let's imagine the scene again in a slow mo… she is coming closer with a warning eyeing my cigarette so that I cannot commit the last act, an act of throwing my unfinished cigarette, and then.. she said what I wrote earlier… and just took my cigarette without even asking for any permission.. not that I care about these last bits .. but her takeover was active and energetic .. if I put it precisely, then it was a brisk attack!
Now, I am going to utter a few words that most of English-speaking tourists think of as magic words and use them as a privilege over non-English speakers. Although, English is not even my mother tongue that's what I use often as a tourist for communication.
Sorry! But I don't speak French! But it didn't open any unforeseen doors.
Vous êtes paresseux.. and English translation is that "You are lazy"… ( She responded )
While pondering upon my taken cigarette, I said an obvious word! …..What?
I meant you are lazy! ( She responded again to my reaction )
You can imagine the french accent but as I told you before that she took over so quickly that out of 100 times, I had a 1 percent chance to react. As she enthralled the remains of that cigarette, she tried to make some conversation with the very owner, who lit up the delights of that scorching paper and tobacco. First time in pairs as a tourist? yes, just visiting a few old mates here. But how do you know it's my first time here???? Your cigarette brand is foreign otherwise, you would be accustomed to a local one. So, you mean that the piece, you just snatched from me, that was about to become a part of Parisian history eventually… was not even worth the smoke ….at all? (I said it with a pause).
Correct! ( While Nodding )
or as you say in English that it was ….sheeth….. (Even the word "Shit" sounded like a Prophecy in her European accent)..
You want to come ?? … Ah! No … Clubs are not my thing… ( I showed my complete disinterest )
Well, I was walking back to my home..
Ohh! Comes as a surprise to me that a total stranger needed a company while going back to her place..
if you are thinking about that … then I am not putain ( she meant a whore or slut.. I knew the word, by the liberty of my friends ) and this is not some scam… I know that's what scammers say .. but I am not a walking Parisian scam… otherwise, if I had wanted .. I would have scammed you a long time ago….
She was picking me apart, piece by piece… I was thinking .. we just had a few minutes of interaction… and she is saying … a long time ago…
I know what you are thinking.. again.. I noticed you in the bar, your friends were talking to you in English.. and foreigners are speaking targets.. ( she meant.. the moment we start speaking English, probably she meant walking targets but speaking targets seemed relevant too…isn't it?? as we become an easy target for scammers)
So, we Parisians can also easily notice people who are speaking English… but you seem different .. your accent is a bit different from your friends….
I guess, now that you had completed your psychoanalysis on me, you could probably guess where I am from… Your friends looked like they were from India, I haven't seen anyone who had a brown beard like you spoke with an accent and was from India.. so I don't know have you migrated to an English country…
You seem a bit confused right there! ( it was the first time, i felt in charge)
Pakistan??
Fuck! she grabbed that few minutes of pleasure away from me.. ( I had to nodd )
Amen ! from Pakistan…
Are you from the north, because they had ancestral links from Alexandar? You are right, but I am not from the north, I am actually from the south and I am blessed by the heat and sunlight.. that's why most of us, who live in the south are mostly brown or dark brown, and correct you are talking about people who live in Hunza.
Goes the same for some European countries … so why not clubs.. is not a cultural thing in Pakistan..
Well! that's an easier explanation, but go and check out my mates .. how happy are they!
Then let's get in again, and this time, I will be in charge… again .. she grabbed my hand without my consent and took me inside… charging through the crowd, and then she plugged her handsfree in her phone and put one earbud in my ear and the other in hers.. and started texting someone .. suddenly the DJ started playing a melo tune… and she played the same tune in her phone too..
I didn't said anything to her … nor she said anything to me… we started dancing slowly, it was so discreet that my guard went down and the melody started to resonate in my encephalon. My body went through a strange and amorous sensation, my eyes were unsheathing vivacity slackening my grip on reality. It felt like floating on water, even the full force produces less shift, eyeing the destination felt like we are closing-in on it, but it still seems very far. Her intermittent breaths set the tone, her flushed cheeks aroused my ardour. Alleviating my stress levels, breaking all the poignant reminders of clubs, passing over the reminiscences without giving any due attention. I had no choice but to concede to this divertissement, she knew all the script and yet I was just a pawn following the queen's movements. She was pulling all the strings to my body, and I was up and about after her extravaganza.
When it stopped! It felt like inception! A new world that I have stepped into!
Now, we were heading to her place, whatever was happening felt like a startling surprise! Why am I gushing about her? it's probably because of her ascendancy that has taken over my soul. She broke my silence .. So… How was it?
Quiet an experience, but how many times have you done this… you clearly had connections with that DJ! ( I spilled out my entire acumen )
Yes! we all do, actually, most of my friends are business partners in this club. I used to be a DJ once and I can still take over sometimes when someone needs me to cover for them.
Yeah! you clearly know your music, and how to react to it!
How to react! cant you give me a compliment that I can dance very well! ( She was coming back at me)
Glancing each other with gentle smiles, I looked ahead towards the devious nabes of pairs, weaved to amiss. It seemed like a maze that was bound to make you overlook your own place, people waiting to commit a crime, offering you drugs. It was more of a scary and dark welcome rather than an inviting gesture by the not-so-calm neighborhoods of pairs. I have heard that Paris is the nerve centre of perfumes and Parisian often demonstrate such perception by using good quality perfumes to stand out from the rest of the Europeans, but I was smelling something else, see there is a difference between toxic waste. when you are drinking water and then you discarding the remains, might not smell that bad. But when you are only drinking beer and there is so much beer in your stomach that your body is being forced to expel the remaining, then it becomes the supreme level of malodorous. No less than a radiation level that man should never be allowed to experience, but it is actually noisome; offensive to your body.
If she would be reading my thoughts, she could have sanctioned my ass to the police, that I am probably a refugee trying to harass Parisian women.
Excuse the smell, in these neighborhoods, it's just getting stronger and stronger! she uttered (Probably human senses react in the same way and they have a way to interact with each other )
Well! I was just thinking about the same thing, that Paris smells so delicious!
Yes, not quite delicious but murderous in these small neighborhoods… and I like to live in these small neighborhoods. I am not scared because I know my way and people are familiar with the locals but I understand it must be difficult for a tourist to go about their way through these dark neighborhoods.
But you can say, that this is what's unique about this neighborhood!
Yeah! strong piss smell!
She laughed!
Well look at the top, it's around midnight, hostels won't allow the guests to access the rooftops, so this is either people signaling others to rob someone or a lonely someone trying to commit suicide. And normal Parisians who do 9 to 6 would never be up there at midnight, they had already slept.
Never quite imagined Paris to be a quiet place, where people would suicide lonely (I was curious to know more)
You know France is ranked second highest for suicides in Europe?
No! is it?
Yes ! and the suicide rate in France is around 18 per hundred thousand, and probably it is around 7 per hundred thousand for women.
I hope that poor dude is just looking to rob a tourist, I pointed in the direction of a guy who was focusing on us and then suddenly vanished from the rooftop.
You just scared that poor guy, he might be thinking we are from the police or we are going to call cops. So, it's a Parisian secret keep it and it has to die with you.
So where do you live exactly ?? I mean what's this area called.. because I am always looking at the maps and with you by my side, I am not looking at one..
You can say this is northern 18th and 19th district, google it and you will know the rest ..
And trust me there are so many shortcuts in this neighborhood, from where these people can run away and you have no chance of catching them at all!
Show me any of your prized possession…
Well, I have my purse and … give it to me ..
And then.. I witnessed the same exact moment, how she snatched my cigarette, she snatched my purse and started running and then i shouted…
Am I supposed to chase you!
If you don't care about your purse…( she shouted, and took a quick turns towards a…. yes)
When i ran and saw with my own eyes, it was a cemetery, and she was laughing, and calling my name..
Ammar! Catch me if you can! you are lazy …
I thought .. I haven't told her my name yet, has she gone through my belongings ..
I was not perspiring but after midnight, it's scary for a tourist to chase after a girl in a cemetery, who has his purse, in which he has kept his driving license, his identity card, his credit and debit cards.. whatnot…
I was clearly losing her, and she had no intentions to stop, now I had been trying to find her for about 10 minutes but she was already gone. She was not even in my sight, I shouted..
Hey! I don't even know your name, and this is getting a bit too much for me .. I thought we are just playing a game …
Someone shouted from the Rooftop! ( Not anymore she is long gone )
That took the bejesus out of me, It was a rug pull, a sudden shock and then I started cursing myself how could I be so careless, I didn't even know her name, how would I fucking file a report against her.
Should I go back to the bar, it is going. tobe a long night … and then I started tracing my back footsteps, footsteps that are blemished by this unforeseen controversy. Foreseen for meticulous people but for people like me it was an inescapable danger. Handing over my prized possession to a total stranger who even took my cigarette unilaterally from me was a risk comparable to putting a glass on the edge of a plinth!
I literally faced a barrage of questions and disappointment was apparent on my friend's face… they literally told me that they thought I would be better left alone. But they never knew that I had the audacity to hand over my belongings to a total stranger. A person like me is a true definition of gullible, I can be easily fooled and tricked, just because I perceive people around me to behave in the same way that I do! But it's a fact people like me will always fall into such traps! We are programmed fools blinded by our nativity, a bunch of nincompoops and dullards who keep a positive perception of this world.
It's going to be a long night, we faced a lot of trouble answering all of the copper questions, their investigation was more focused on us. They would rather blame us and jail us for negligence than listen to us. Their intentions were clear, you are stupid, go and sort your shit out yourself. The french lady copper constantly said, " ces stupides tourists ", and I finally had the courage to tell them. Hey, I know you are saying stupid. But if you don't know the name of the person you have been hanging out with all night long, it's hard to prove anything at all. So, I was in a phase of acceptance, rather than arguing about anything, that was the job of my friends. Their faces made it pretty clear, that I have spoiled their night, and they could have been hanging out and enjoying themselves rather than spending the night at this suffocating police station. it felt like all the homeless pairs have volunteered to spend a night at the police station so that they can feel at home rather than sleeping openly outside but here at the police station, they had been looked after by the policeman. They thought of these policemen as their waiters, who would bring them things, all of those locked-up guys looked happy, trust me. Well, it was my first time at a police station, thank God, it's not me who has done something horrible to someone, it's me who is the victim. Well! who am I kidding, even if I would have wanted to commit a crime intentionally, I would have failed to even commit it. So, that's one thing that is out of my league, if I would have been Thomas Edison, trying to commit a crime, he did many attempts to achieve the result he wanted, I, on the other hand, would have failed even the 1000th time thinking that I am going to commit a crime. Or Shakespeare would have titled a book on my character, " An imbecile's failed crime".
I gave them whatever I can about that girl, they told me, we don't have an identity, then it's going to take some time. One of the police officers also told my friend, that this crime can only be solved if the person who committed it wants to unilaterally come to the station to accept that she committed it. Otherwise, it's a wild goose chase. While discussing all the possibilities after the aftermath of this unfortunate event, we went to my friend's place and slept like we didn't care. Well, they slept like they didn't care, but for me it was troubling, i thought i could be all wrong, i am a naive guy but sometimes, i am able to understand people from deep down inside but I truly and admittedly failed this time to create a proper perception about a person.
While gazing at the empty chardonnay bottles, that my friend used to grow his plants, somehow fell victim to sleep, natural oblivion, and a split reality, and my emotions tried to overturn the ruling of the situation by changing the timeline of what happened, within my dream. But even in my dream, I was trying really hard to overturn the final verdict, it could have been better if I had never lit that cigarette at all. I should have been inside my friends, enjoying and critiquing the music and different forms of it. And then my focus was diverted to a similar song, my dreams started to buzz, I was getting tense, confused as to what is real or what is a dream if I have to wake up if it's too good to be true to escape from last night.
It was just my ring tone, buzzing over my head, and I woke up like a zombie trying to understand if he is dead and is meant to wake up to go about his day. So, I looked at my phone and the call was coming from an unknown french number, and then it ended. I opened my chat, with my dreading eyelids.
Hey! Good morning!
Sorry for last night …
Then, a location was shared!
Buzz me at 104! I will let you in!
Don't bring the police … smiley!
Now, I was bound to make sure, if I am still dreaming that someone is texting me if it is really her or not. If I should be scammed further. Maybe this time she is thinking to bring more out of me. Maybe it's not her place, it's her friend's place. I thought to text her back, that tells me your name, what you did was not right.. but then I thought .. okay .. I would just say… I will be there in half an hour, I am expecting my purse!
My friends were sleeping, I told them nothing just got ready and went to her apartment, just like she said buzz me at 104. I thought I was the victim, if I were about to do this right, I will do it myself. So, I went there alone and surprisingly, she greeted me with a smile, and brought me in …
Good morning! You haven't responded to me .. and I can understand .. why you are behaving like that.. but at first.. and she started looking behind my back..Ohh!
No Police! ( Ahh, I expect better from you, well after last night .. I mean).. she giggled and then asked…
Do you want coffee?
I thought she is gonna brought me my stuff!
Well, I am not here to make friends with you, I hope we can settle these like mature adults!
she brought me my purse and I looked at everything, none of the things were stolen..
I used your belongings to contact you!
I don't understand, was it all a game to you, you know I went to the police station afterward!
I knew you might, and because I didn't want to bother you anymore.. and I am really sorry for the tension and trouble that I have caused you.
She brought me coffee and cookies …
My intention was never to steal anything from you, but then I decided if I had to make this memorable for you, your trip to Paris then we should meet another day .. so I kept running and I knew you would not be able to keep up with me.. as I told you ..but I can also understand from your perspective that last night could have been a horrible dream for you …
I never slept! I was just thinking, why would a person like her, like to steal my purse I don't know probably sometimes my stereotypes are being challenged by my naive nature. I am still thinking, why would you do something like that!
I don't know Ammar! It's probably, I am a bit adventurous and out of the box and you are not!
She spilled the beans and I was unable to pick em up!
I mean who stands outside of a club, lost in his memories, especially after covid time and when you are a tourist, you have to at least enjoy yourself!
Okay! Okay! stop judging me, I might not like clubs, I introspect a lot of things, I am talking to myself all the time, it's very hard to explain my own thoughts to people .. like right now there is cogitation happening my mind … I meant (I wanted to explain myself easily, didn't want to speak my mind)..
So, Your thoughts are trying to understand me?
Yeah! just trying to make sense out of this … and what to do next…
Next ?? ( she asked me out of curiosity )
I couldn't tell her … I am thinking what am I gonna tell my friends and if the police tried to contact me again, what would I do… but I will figure it out!
I have got to go! when I was about to leave she said … (I thought you were different)
what do you mean? (took me by surprise, because it should have been what I might have said to her)…
I didn't see a confused man, I saw a man who was more lively and attentive to his surroundings (Excuse me if my English is bad) she continued to explain… I felt different around you, i felt more around you … and I guess it's just another reason to meet you here again .. so if you want to join me we can probably go outside.. I want to show you something!
And stop.. whatever you said…
Cogitation! ( I uttered )
I was reluctant from the inside, but I wanted to experience the thrill that she offered! I guess I wanted to hop on to a crazy ride and dive deep into this madness by cutting off my strings with sophistication and cogent!