The United States has announced a 2 trillion budget package for its people, and they are directly sending money by post. In Pakistan, a 3k pkr is to be given to people, not sure how will this amount reach the needy individuals. There has to be a direct method, like the government should deliver it by post, because none of the government officials clarifies, that how are they going to deliver that money to the needy individuals. Although the United States has some condition, people who are making less than 75000 per year, which means less than Pakistani 10 lakh per month, then they will be given the 1200 dollar amount. Although the United States is the worlds biggest economy, even then most of these payments can only cover people's rent, cars rent utilities etc.
For this information, the united states treasury will check the filers of 2019 and 2018, in Pakistan most of the people do not want to become tax filers that is the main issue. If the government has to give the money, then what procedure they had to follow. Because only businessmen in Pakistan become the tax filers, since they have to save taxes. A normal daily wager might not have a bank account, but a salaried person would, even then that person who is making 70k pkr would not be wanting to become the tax filer. Government has to break the non-tax filer and filer programme, they have to make every citizen filer by default. Although, that would lift the kind of taxes that are imposed on non-filers. But this would also clarify certain aspects in FBR that which and which have been making lesser and which and which are making higher incomes.
Alien life signs are now visible on Planet Venus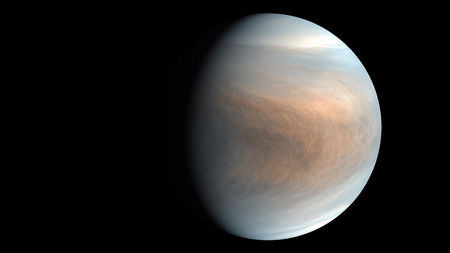 A rare toxic gas called as Phosphine has been found on the atmosphere of Venus, which does not indicate that humans will be thinking of travelling to venus for the near future but it is an indication of possible signs of Alien life. It has been indicated by scientists that this kind of quantity of phosphine is unexplainable and it can be an indication of alien life. Phosphine on earth can be found in pond slimes and penguin dungs, and it is the most foul-smelling gasses on earth. Therefore, scientists believe that it indicates a sign of life on Venus.
How this is an indication of life, this is the main question which further states the fact that the phosphorus cannot be produced without any non-biological way. Therefore, the alien microbes could be causing the production of this gas on venus's atmosphere. Because on the earth phosphine can only be made in a lab or through the help of the microorganisms. On Jupiter and Saturn also, there is a presence of phosphine but the idea storms on these planets are the main cause of the phosphine gas.
About 5 to 20 parts billion of phosphine gas is present on the venus's atmosphere. It is a lot more than we have the amount of phosphine present on earth. phosphine can be broken down by light and therefore it can be realised that some particular phenomena are continuously making or producing the gas again and again on the planet venus. We think that it is the causing of any biological life but it can be some other process that might be producing the phosphine gas.