it's a total slap on the face of Trump his administration and the police officers who brutally murdered George Floyd, when he was repeatedly saying that I cannot breathe, I cannot breathe. In 2020, when humans are facing a threat of coronavirus, its shame to see that we haven't learnt from the history yet, and this brutal killing of an innocent man proves the same, that history cannot be erased and the menace of racism exist highly in America. People were recording the footage of a policeman, bending his knee and pressuring the neck of George Floyd. He was agitated, he looked in pain, but police officers did not care, and they were not letting him go until he took his last breath and said goodbye to this brutal world, some people were chanting slogans that now he can breathe.
Those Minnesota police officers also had previous complaints about them,George Floyd faked a 20 dollar bill for a pack of cigarettes, this issue could be handled with an entirely different approach, but it can be seen from the footage, that police was just trying to murder him at that point of time, and they did not want to let him go. Three officers were pinning him to the ground at one point of time, a distress call has also been issued when George was unable to breathe, even when the medic arrived, George was not let go of. All four of the police officers had been fired after the incident, but Derek Chauvin was not just pinning a man to the ground, he was intentionally murdering him, it was like someone told him to come and murder George Floyd, murder and manslaughter charges have also been announced against Derek Chauvin. But everyone knows how long he will stay in prison. for total of eight minutes and 46 seconds he was pinning the neck of George Floyd on the floor, other officers also took part in the scene; Thomas Lane, J. Alexander Kueng and Tou Thao.
Alien life signs are now visible on Planet Venus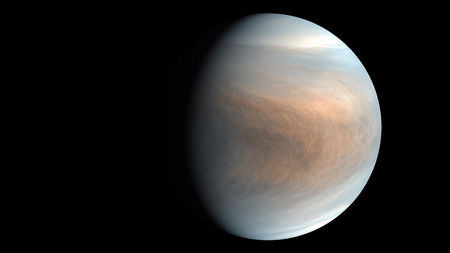 A rare toxic gas called as Phosphine has been found on the atmosphere of Venus, which does not indicate that humans will be thinking of travelling to venus for the near future but it is an indication of possible signs of Alien life. It has been indicated by scientists that this kind of quantity of phosphine is unexplainable and it can be an indication of alien life. Phosphine on earth can be found in pond slimes and penguin dungs, and it is the most foul-smelling gasses on earth. Therefore, scientists believe that it indicates a sign of life on Venus.
How this is an indication of life, this is the main question which further states the fact that the phosphorus cannot be produced without any non-biological way. Therefore, the alien microbes could be causing the production of this gas on venus's atmosphere. Because on the earth phosphine can only be made in a lab or through the help of the microorganisms. On Jupiter and Saturn also, there is a presence of phosphine but the idea storms on these planets are the main cause of the phosphine gas.
About 5 to 20 parts billion of phosphine gas is present on the venus's atmosphere. It is a lot more than we have the amount of phosphine present on earth. phosphine can be broken down by light and therefore it can be realised that some particular phenomena are continuously making or producing the gas again and again on the planet venus. We think that it is the causing of any biological life but it can be some other process that might be producing the phosphine gas.