Bura wakt hay sab ko pta hay, lekin is buray wakt main ek aur buri khabar k is manhoos virus say chuktkara hasil krnay main 2 saal tak lag sktay hain. Spanish flu k model ko use krtay hua btaya gya hain k covid-19 ko 18 say 24 months lagain gay, lekin 2 aur model say 2 aur scenarios nikalay gai hain. ye bhi kaha gya hay k pandemic jab tk khatam nai hoga jab 60 say 70 percent population is say immune na hojai, matlab us pr asar andaz na ho. Aur model main ye bhi kaha gya hay k sal winter main ek second wave ai gi jo bht khatarnak hosakti hay aur logo ka bht jani aur maali nuksan hoga. yani 2022 tk pandemic rehnay k chances hain, aur ye virus jab tk khatam nai hoga jab tak ye 70 percent logo ko infect na krdy, ye bat Michael Osterholm nay jo k director of CIDRAP hain CNN say bat krtay huay btai.
spanish flu k model k use krtay huay ye information nikali gai hay, jab 500 million loug flu ki wjhsay infect huay thay, jab b log asymptomatic behaviour show krtay thay, yani unko ehsas nai hota tha k wo virus ka shikar hain aur unko koi symptoms nazar nahi atay thay. Aj b yhi sab hua hay, covid-19 isi liay phela china main kiun loug aysmptomatic thay, asar nazar nai arai thy aur log virus ko aam flu wghera smjh k phela rhy thy.
In 3 scenarios main, sab say pehlay model ka naam peaks and valleys hay, time period sab ka aik hay jan, 2020 say lekar jan, 2022 tak. Scientists nay ye b kaha hay, k koi b esi parfect prediction nahi k iska end kia hoga, abhi kuch bhi kaha nai jaskta. Summer main repetitive cases aur virus k asar dubara namudar hoskty hain, ye scenario one hay. Scenario 2 main larger infections aur cases is winter main aingay, aur scenario 3 main, dunya ek slow burn experieince krygi, ye b kaha gya hay k agar vaccine ajati hay time par tou ye sab scenario change hoskty hain, wrna ye lockdown wala silsila jari reh sakta hay. Baray afsos say kehna par rha hay k dunya k sab loug mushkil main hain, lekin Topibaaz ko pta hay k insan ki taqat uska dimagh hay, aur insan say hamesha mushkil ka samna kr k uska sahi hal nikala hay, is wakt b Topibaaz insaan say kuch aisa hi expect krha hay.
Why Pakistan is lagging behind in the moon race and why it is important to occupy space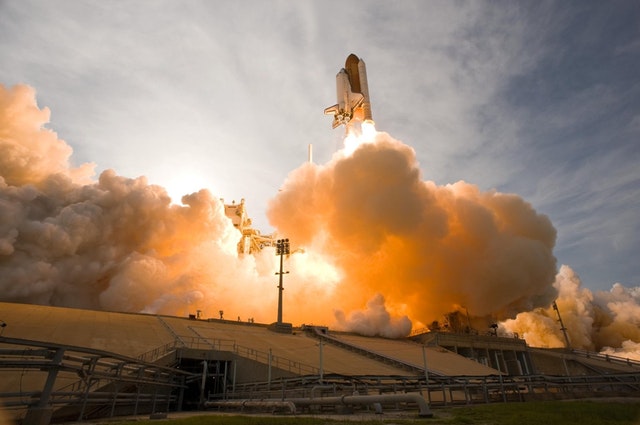 Since 1975, its the first water landing of American astronauts, a space mission that is being launched with the co-operation of NASA and SpaceX. The correspondent congratulated, thanks for flying Space X. By that he meant, that the rocket that was used for this mission was built by the SpaceX. SpaceX has surpassed the engineering limits, and the dreams once seen by Elon Musk nor becoming the reality. I do not want to say that humans went to orbit, I will say that Americans want to orbit. Because, who takes all the praise, all of the nations present in the world when they launch a space mission or the one who are actually responsible for it. Americans are always way ahead when it comes to research and development, once they were fighting and launching moon mission since they had to compete with the Soviet Union. But now the cold war days are over, and there is no Soviet Union anymore. Now what is the need to launch such mission, now they are trying to occupy the space, and we all know that whoever occupies the space the first, will not be ruling the world but will be ruling the whole space. Means if Americans are able to occupy mars, before any other nation, then there will be no other flags on mars, but there will be only one flag on the mars, that is of America.
Pakistan has introduced its Political map today, that is not a bad initiative as far as its regional importance is concerned. There was a need to explain to the world, that which particular regions are an integral part of Pakistan. The importance of Kashmir has also been highlighted in it, as the Kashmiri leaders have also agreed that they want to become a part of Pakistan. But someone has to think beyond this world and has to understand why American are continuously trying to occupy the space. Because, space will help them monitor the whole world, and not only the world but a new planet will be theirs and all other nations would be working under Americans. Americans would be the first nation to develop rules and regulations on other planets, for instance, Elon Musk wants to take humans as a tourist to Mars. Can he take tourists to Pakistan, I don't think so, neither he can make money from it. So, he is thinking like an occupier and he will be able to do it until 2050. SpaceX will be running commercial operations and taking tourists to moon or mars since it will be their rockets, their pilots and their planets.
We cannot lag behind in this race, we can think that humans went to orbit in 2020, but they don't say humans, they say Americans went to space and came back easily. Therefore, we need to focus on space program and we need to initiate the findings for such programs that would help our own Pakistani astronauts land on planets like Moon or Mars, India has already made an attempt, now they know the process. And soon they will launch a new space program that will reach the moon.