Chapter five: One inch Closer
Aliya picks up Osman's diary … she reads….. Aliya I cannot have sex with you… she hears Osman coming by …. So she put his diary back in his drawer….
Osman asks, hey beautiful… tries to kiss Aliya's forehead but she does not feel like it…
What is wrong with you .. have I done something wrong ?? Osman asks ….
Aliya leaves the room, sits outside on the table …. Sips her coffee.. her mood has changed drastically, Osman comes again… but then she shouts… leave me alone… please … I need some space right now… I did not came here to be with you … I never wanted it, this is not working out for me, I came here to be alone… without a human soul … Please just leave me alone…
Osman seems sad too.. he thinks he lost all of her confidence in their relationship….
He goes back to his apartment .. then at night time she text him to back to her apartment…
Osman… knocks.. she opens the door… Aliya, I am sorry, whatever happened, I know you have mood swings, that's a problem with me also.. but you have to tell me what is wrong here… you will hurt yourself and you will break my heart.. so tell me what is wrong…
I read your diary, it says you don't want to have sex with me… we are married.. what do you want with me now.. you said that you are in love with me.. is it all a dream… Aliya opens up
No.. this is a misconception, actually, I was writing a story, in which there was a Christian girl ..but I think while not knowing I wrote your name.. instead of the character.. if you would have read the whole notes… that I write on my diary .. so that I can follow the notes while I am writing, then you would have realised that it is about a novel…. It's all just a big misunderstanding….
I am sorry Osman…. I don't believe you, I will send divorce papers at your address.. I am going back to Algiers…Goodbye… I hoped this would all be just a dream …. Aliya utters…
……………
This is really a dream… then Osman wakes up… he is sweating…. Then he starts talking to himself… shit… this is not right… this dream is an indication that she and I cannot be together … she seems uncontrollable… she is indeed hard to handle… I don't know if I am ready for this girl.. Let's wait and see If this is not the destiny that I hoped for…. Lets cook for her… yes.. it is a good idea.. I will get to know her better this way…..
Osman leaves a note on her door…. Fancy a supper with me .. I will cook?
He goes back to his apartment …. Aliya comes to her balcony.. hey.. stranger… I hope you know how to cook….
Very well then…. 2.pm sharp… The chef will wait… Osman shouts from his balcony ….
He then starts getting.. ready… but he hears a knock on his door.. ohh.. you are early… I hope I can help you …. Because I don't want you to be disappointed.. when I taste your food … Alia replies…
Osman welcomes her in… and they both decide what to eat first, for that they go to the nearest food market for shopping together and then comes to Osman's apartment …
Lets start cutting all the veggies … because… I am boiling the noodles … Osman says to Alia..
Alia starts cutting the veggies, Osman.. tunes to music on the home stereo…
I have got this halal non-alcoholic beer for you also from the market … I think you will enjoy it …Osman says…
They both talk to each other and forgets the fact that it's only their second meeting … they both laugh and share stories …
Osman ask Aliya… it's the first time that I never had to ask someone to tell me about their self… I think I am getting to know you through your stories….
I don't talk about myself a lot, its just I feel happy here… I feel free, and I am enjoying this… your company …and cooking with you….Aliya says..
The feeling is mutual… Osman says..
Just don't mistook me for that crazy kind… like how I behaved.. because … I can be moody, I can be in a room full of people, but still alone… so it's just weird telling someone that how I feel… and why and when I feel something like that… I guess a person has to know me well before making any remarks about me… Aliya says
You know I judge a lot, all I do is trying to put people in a certain category under my perception … like moody, angry, trustable, shady etc… Osman says
So, I guess I am a bit moody and odd.. according to your categories…
I think you are a complete package, you have different sides to your personality … I would like to know you better… Osman says…
Are you trying to know me better like a case study for another novel of yours, or are you trying to know me better cz you really want to know me… Aliya questions…
Well, I just want to know you better, because if you and me could be at different places at the same time, and unable to meet, then I want to break that jinx…  and no I will never write about you without your permission… and willingness.. and for that, I will always ask you politely… Osman says..
Aliya giggles…
Now .. I would like the lady to sit here…. Osman slides a chair for Aliya and asks her to sit on the table …
Then he brings the foot on the table…
Well, I am liking that you are not being overly romantic.. by putting the candles on the table.. and turning off the lights… Aliya says…
Osman says.. I am sorry.. you would have liked that ???
No, this is enough… but I wouldn't mind that…
Then … I have some candles… and there you go… he turns off the lights… opens the balcony so that moon light can also reach the table…
This is beautiful .. Aliya admits…
Let me connect my cellphone to the home stereo, I will play some traditional music…
Well this is all for you, the room is yours … do whatever you please…Osman replies…
Ok done… Aliya responds
Osman, do you travel often.. Aliya asks
Actually no, I don't like travelling a lot, but travelling is good for inspiration of thoughts.. when your mind is relaxing in nature's beauty, your thoughts re-aligned and it generates more idea.. so, I would say I like to travel to quieter, nature's masterful places… like for the fact I know .. that I would like to camp somewhere in the woods, I would like to stay with the mountains, maybe someplace like Switzerland or Ireland… but it's not like its necessary for me to travel and write… this was just a big coincidence… what about you .. Osmans questions Aliya..
I also don't travel a lot, it was just a suggestion that I acted upon, but I want to travel since I have been focusing on my job a lot, and that part of life gave me no happiness at all… sometimes I used to think … why in the hell am I working for these people.. who do not give a damn about their employees… but its simple .. you got to make a living …
May I see your hand ?? Osman asks…
Ohh!! So you are the palm reading guy now… who will tell me about my future.. and about my future husband and when will I die … stuff like that …. Aliya starts guessing…
Actually no! I like that bracelet on your hand, it looks antique.. it looks perfect on your wrist… can you show me… Osman replies…
Ahh… yeah why not, I bought it from a local shop, and this necklace .. this also… I like to wear things like that .. you might see I have a different taste in jewellery, less shiny more antique … that's what I like…. Aliya interprets her choice of jewellery..
Actually it suits your personality, you don't run after the same things as everyone do but you pick and chose something of your own…
You are absolutely right, I agree with you …. Aliya responds ..
I think we are agreeing too much, and we need to talk about things that are problematic related to our personality …. let's start with me okay … Osman awaits affirmation ..
Yes.. Let's do it…
So, For me … I hate when someone does not listen to me, I don't know I feel most of the time I am correct about my opinion … and if someone ignores me that makes me mad also … I hate people who lie, actually, I cannot sit or eat or drink with people whom I know lie a lot, and do a lot of backstabbing… Osman responds..
Well for me, as I told you before, I don't like orders, I don't want anybody to force their opinions upon me, I like to live as I want … Actually, I was doing the job for the very reason so that I can be independent .. and I can do whatever I want, go wherever I want…
So your main argument is mainly to live freely but what if you are in a relationship, are you able to make compromises for the other person? Osman questions…
I don't know, obviously I have to make compromises…. But what kind of compromises… that would be it depends … Aliya replies
For instance; if your partner has a mood swing, as you do, what would you do then?? Osman counters
Hey! I am a human being, I can be angry and emotional but at the same time, I can behave like a normal being too.. don't you see that in me… Aliya counters back…
Well! Aliya, it's the backdrop of every relationship, people meet each other, hides their problems, hides their inability to do things, and just want to have a good time, but when they start living with each and gets to commit to something, they actually panic … sometimes it's hard for people to accept that only when you live with a person or travel with them, then you can only know how they are … their behaviour, their etiquettes… Osman explains…
Aliya… when you were saying all that …I saw a fear in your eyes too, it was a fear of a small child who was afraid of being committed… isn't it …. Aliya supposed ..
Osman explains… Yes, you are right, I understood relationships a lot, written and read a lot, that I think I am unable to keep someone happy in a long term relationship and I am afraid yes… that if I get committed … and if someday it will end.. I would not be able to pick myself up…. Osman explains again
Aliya holds Osman's hand… and if someone is willing to take the risk to be with you then what do you think… Osman puts his other hand over hers… then I would like to love her my whole life, protect her with all of my strength and give her all the liberty in life… Osman kisses her forehead.. and they both hug each other …..
Aliya, I know this might be very soon.. but would you like to be married to me?
Osman, just moments ago … you were showing a lot of insecurity … and now are you asking me to be your wife…. Aliya questions…
If you are willing to take the risk, then why not move one step forward…discuss it with your family.. and lets sleep on it ..think about it… let me leave you to your door…
They both hold hand… and Osman kisses her hand.. she went to her apartment… and goes back to his…
The other day, when they both wake up.. they start thinking about the last night again… and if they hadn't done everything in a bit hurry….
Osman prepares some breakfast, and take it to Aliyas door.. he knocks… realises that Aliya is not opening the door, then climbs the front wall and get into her apartment from the window… Aliya… is laying on the ground unconscious…
He again calls the rescue service and tries to get Aliya to regain her consciousness… but she didn't move.. he hears the sound of the ambulance .. so he picks her up and take her to the ambulance furiously… Aliya is being checked and she requires an urgent operation…
Osman questions the doctor.. why are you operating her?
Vasovagal syncope, her emotions were triggered due to which it can cause a heart attack or her blood pressure can drop suddenly …. This could happen either because she was very sad or very happy last night… we are not sure about that… we will keep you updated.. lets pray for her now… Doctor explains..
Osman nodds…
He waits in the hospital … waiting for good news… its been 6 to 7 hours….
Finally, he sees a doctor coming his way…. Its good news for you, she has been operated successfully… but you have to take care of her…
Can I meet her now… yes once she regains her consciousness… Osman runs toward Aliyas room…
He holds her hand, you see that was all that I was afraid about, you leaving me alone in this world, If you would have left me, I don't think I would have filled the gap in my life…. Aliya is still unconscious…
Osman sits beside her… and he fell asleep…
When he woke up, Aliya is in her consciousness…
I watched you whole night … you were sleeping like a baby.. but you did not let go of my hand… Aliya says while crying..
Hey! Hey! Osman hugs Aliya.. don't cry, we are together in this journey …
Then, a doctor enters into the room….
Miss Aliya, you are very fortunate that .. is he your husband… Aliya says yes he is…
Osman looks at her with a question mark on his face…
So, yes your husband.. Mr Osman, if he didn't take you here at the right time, you might have lost your life… you were inches away from being dead, but you should be thankful to your husband he bridged that gap… the gap between life and death … so he may be your lucky charm in life.. I hope you both enjoy your life and beyond… I will leave you both then…
We will certainly do…thanks for your co-operation in this testing time… Osman responds to doctor while looking at aliya…
When the doctor is gone … they both kiss each other… and they don't want to let go ….
Aliya says.. I love you …
I love you too…. Osman responds….
Authors note
You have been granted only one life, live it, cherish it, love others, keep others happy, and be optimistic about future, don't stress about finding the right partner, because there is always someone, waiting right there for you…
Love and peace to all!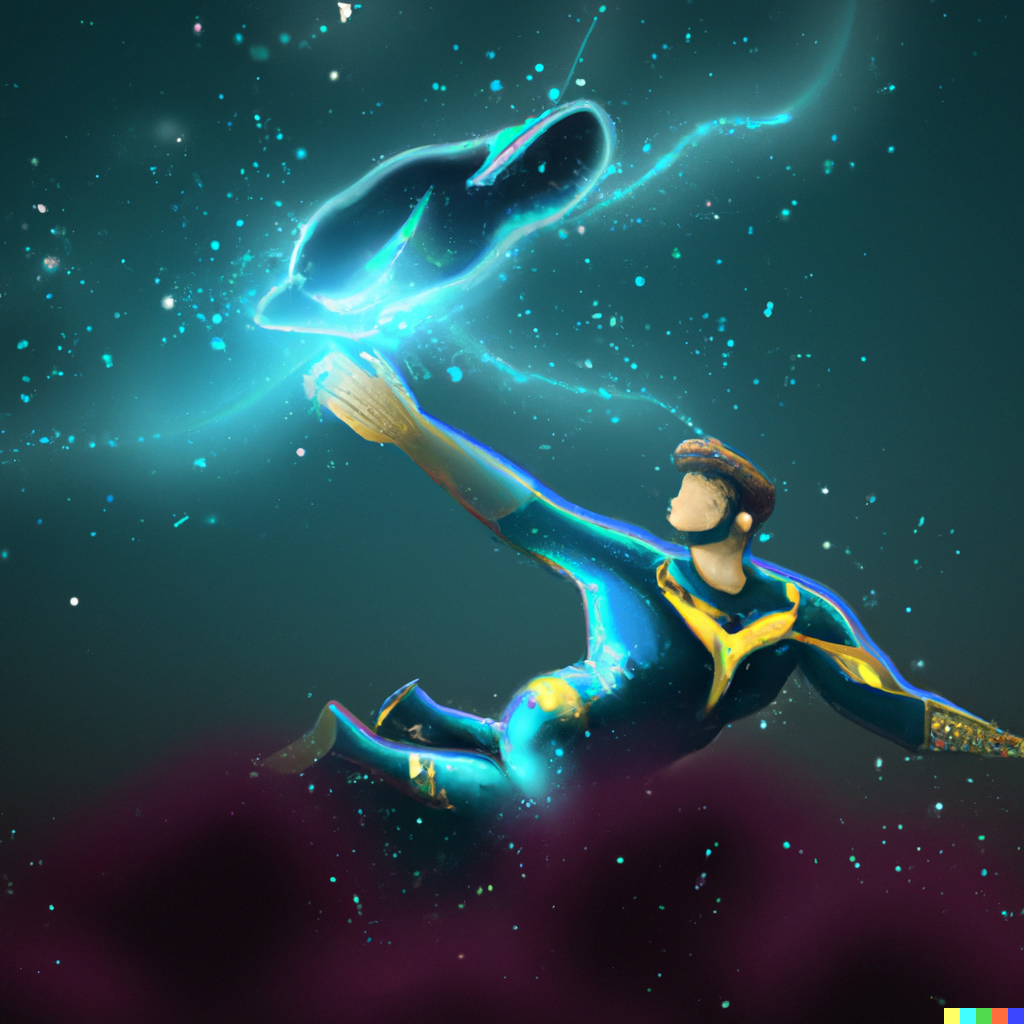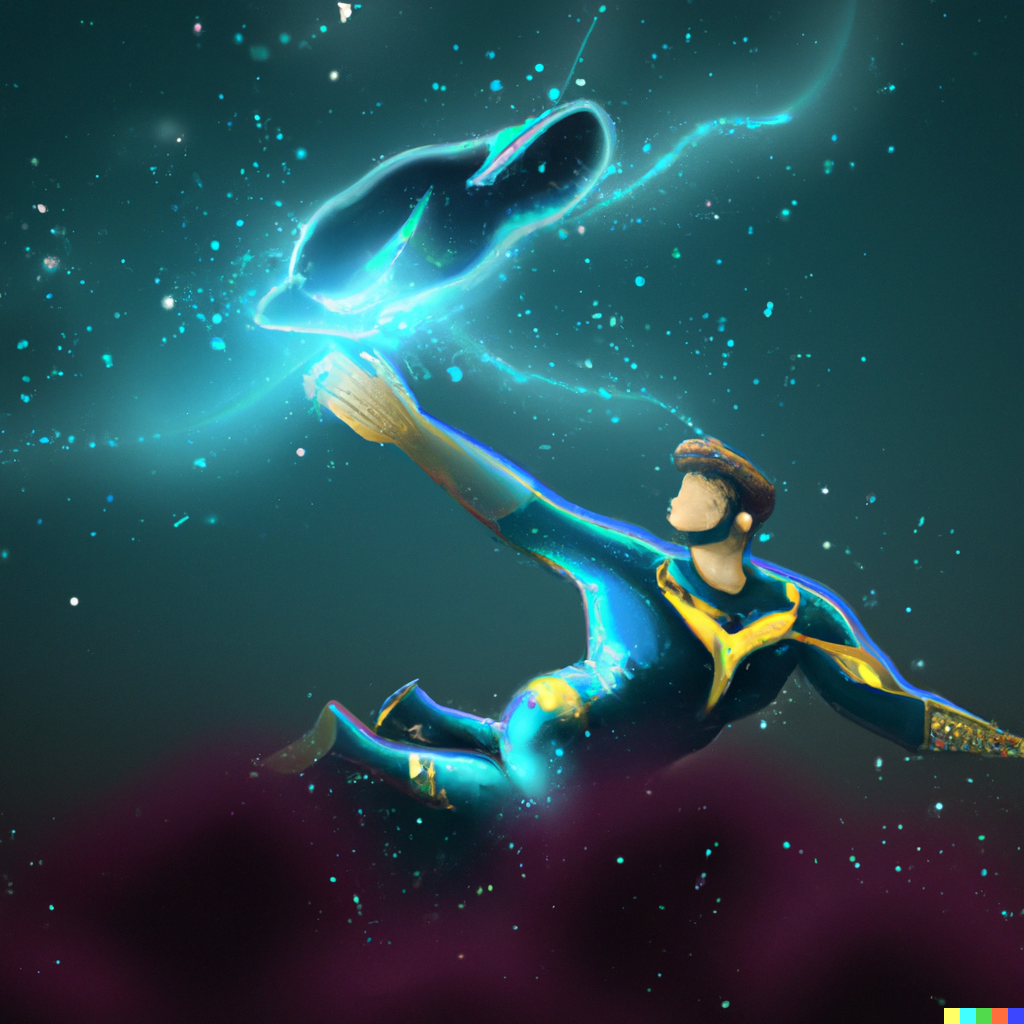 Once there lived a young man named Ahsan in the bustling city of Karachi. He lived a simple life, working as a clerk in a small office and spending his free time with his family. However, one day, while he was walking to work, he stumbled upon something that would change his life forever.
Ahsan stumbled upon a group of men engaging in what appeared to be a criminal activity. They were speaking in hushed tones and he could tell they were up to no good. Intrigued, he followed them discreetly and managed to gather enough evidence to suggest they were involved in a serious crime.
Determined to do the right thing, Ahsan approached the local police station and reported what he had seen. However, to his disappointment, the police officers he spoke with were not interested in his information and brushed him off. Undeterred, Ahsan decided to pursue the matter himself.
As Ahsan delved deeper into the criminal underworld of Karachi, he soon found himself tangled in a dangerous web of lies and deceit. He was being pursued by the criminals he had witnessed and he was in way over his head. But despite the dangers, Ahsan was determined to see the truth come to light.
One night, as he was investigating a lead, he received a call from his sister who told him that their mother had been murdered. In a fit of grief and rage, Ahsan confronted the killers and discovered that they were the same men he had been pursuing. In the heat of the moment, Ahsan found himself unleashing a burst of supernatural energy that he never knew he possessed.
Over the next few days, Ahsan discovered that he had developed superpowers. With his newfound abilities, he vowed to track down the criminals who had killed his mother and bring them to justice. He would use his powers to protect the innocent and to fight for justice, no matter the cost.
And so, Ahsan set out on a mission to rid Karachi of its criminal element, using his powers for good and becoming the city's greatest defender. Despite the loss of his mother, Ahsan had found purpose in life and was determined to make a difference, one crime at a time.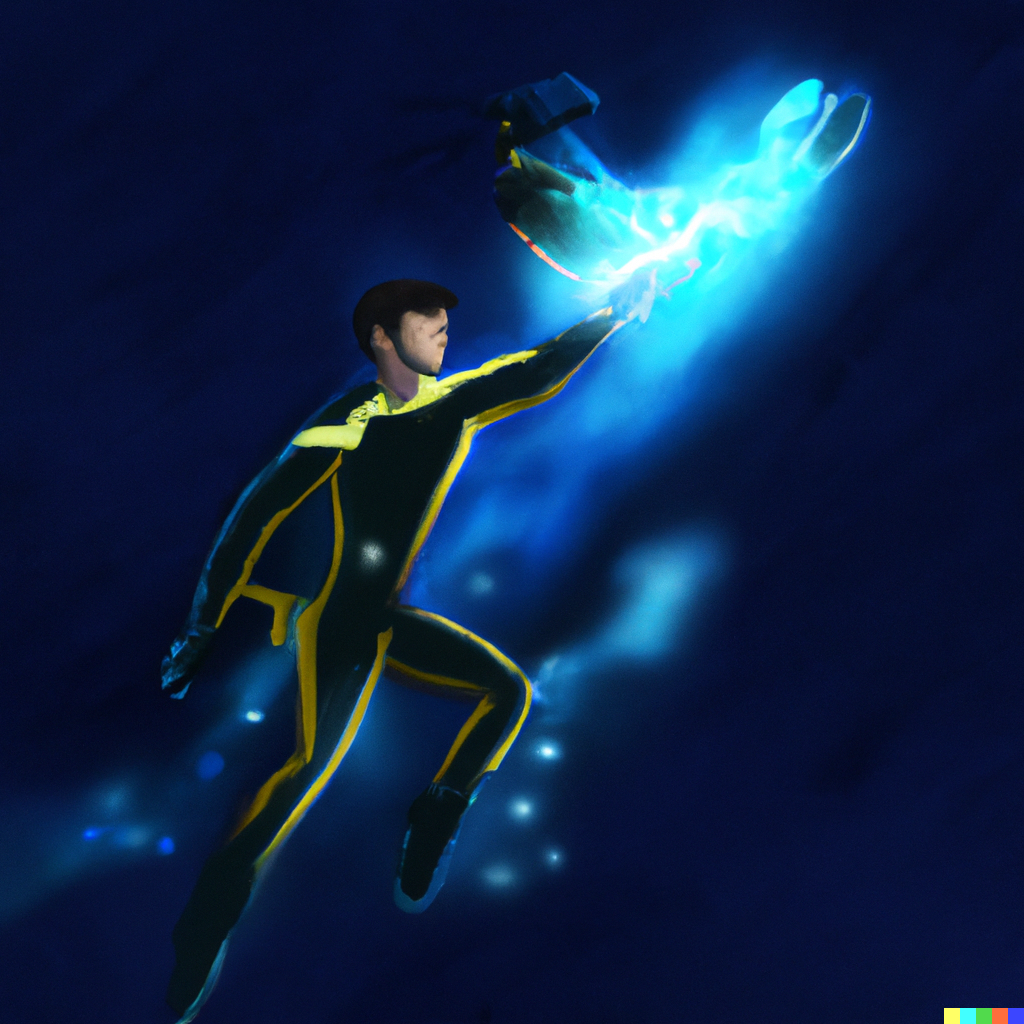 AHSAN COMES BACK TO FIGHT MDM (RUTHLESS TERRORIST ORGANISATION)
Ahsan, now known as the protector of Karachi, continued to rid the city of its criminal element, wiping out one criminal organization after another. He became a legend, feared by the criminal underworld and revered by the citizens of Karachi who saw him as their savior.
However, as his reputation grew, so did the attention he was receiving from the police. They were becoming increasingly concerned about the vigilante justice being meted out by Ahsan and they were determined to bring him to justice.
One day, Ahsan received a cryptic message from an unknown organization called MDM. The message warned him that his actions were endangering the city and that MDM would stop him at any cost. Undeterred, Ahsan continued his mission, determined to rid Karachi of its criminal element.
As Ahsan continued to track down and eliminate the city's criminal organizations, he began to realize that MDM was more than just a simple group of vigilantes. They were a highly organized and well-funded criminal organization that controlled the city's underworld from the shadows.
Despite their efforts, Ahsan was relentless in his pursuit of justice, and he soon found himself locked in a deadly battle with MDM. The organization proved to be a formidable opponent, and Ahsan was pushed to his limits as he fought to take them down.
The final showdown took place on the rooftops of Karachi, as Ahsan faced off against the leader of MDM. In a brutal battle, Ahsan emerged victorious, but at a great cost. The city of Karachi was left reeling from the conflict, and the police were more determined than ever to capture Ahsan.
However, Ahsan had disappeared into the night, his whereabouts unknown. The city of Karachi was left to wonder if they would ever see their protector again. But as time passed, tales of his bravery and heroism continued to circulate, and the citizens of Karachi held onto the hope that one day, Ahsan would return to save them once more.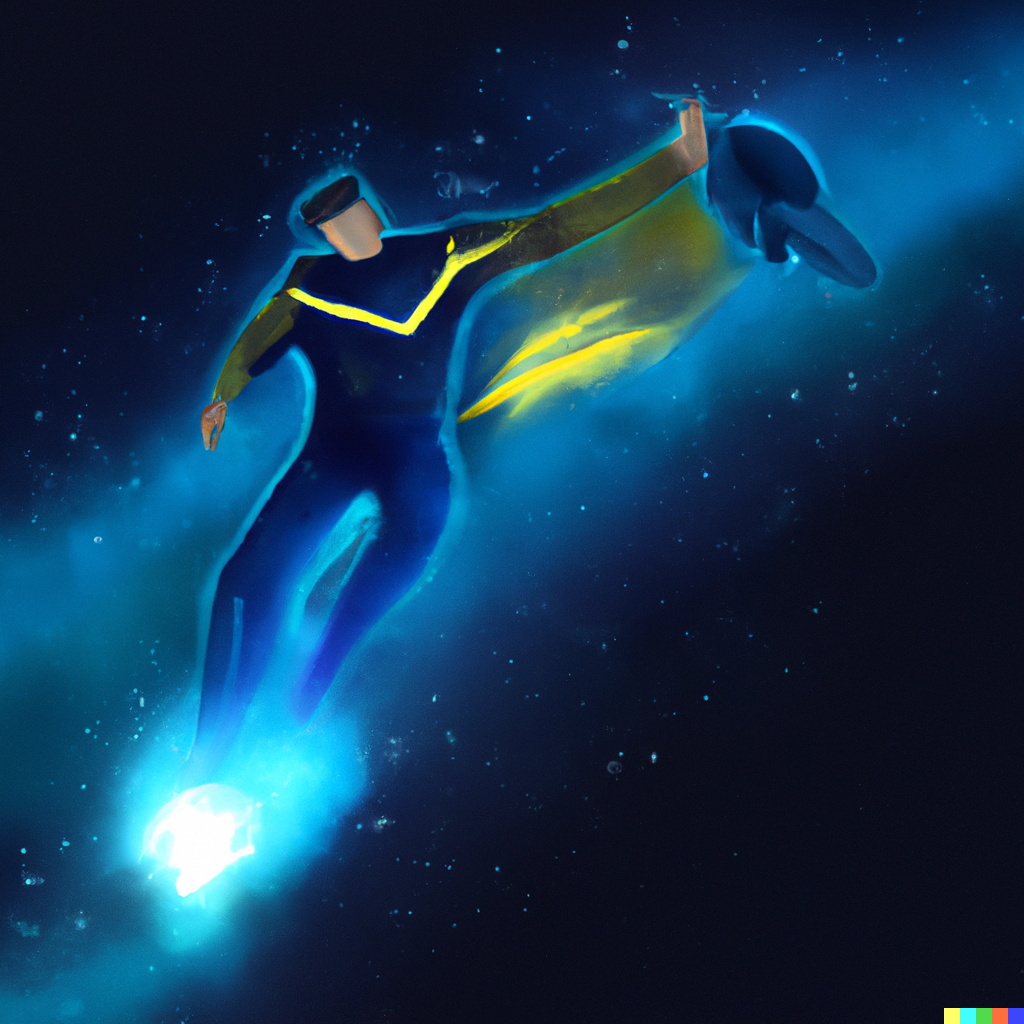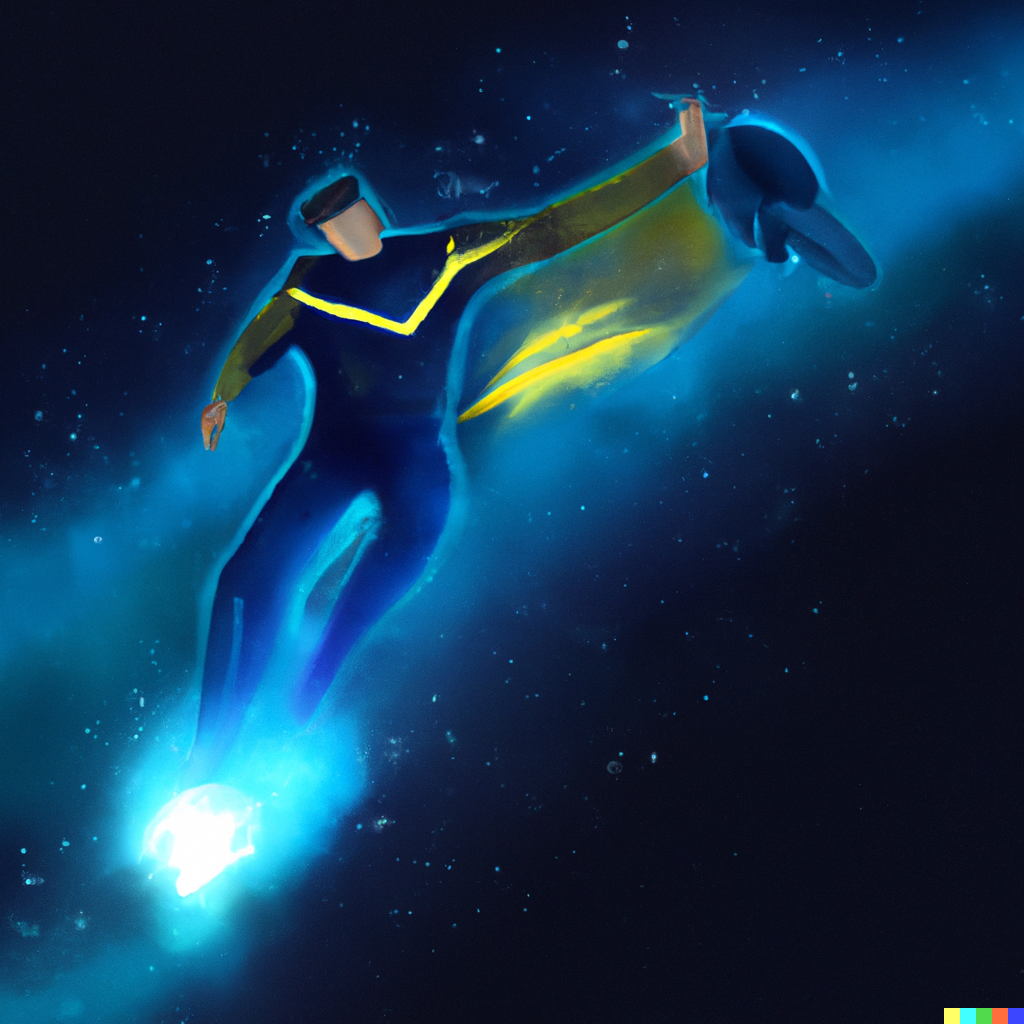 ONE LAST TIME
Ahsan, the superhero of Karachi, had faced many challenges over the years, but none were as daunting as the one he now faced. Years had passed since Ahsan disappeared into the night, and the citizens of Karachi had forgotten his name. But one day, an old man appeared on the streets, fighting with the grace and skill of a young man. The people of Karachi soon realized that this old man was none other than their beloved protector, Ahsan. The city was being terrorized by a new criminal mastermind, a man known only as "The Shadow." The Shadow was a shadowy figure, shrouded in mystery, who controlled the city's criminal underworld with an iron fist.
Despite his age and the loss of his leg, Ahsan was determined to take down The Shadow and bring peace back to the city. He spent months gathering information, tracking the criminal's movements, and plotting his next move.
Finally, the day of the final showdown arrived. Ahsan donned his mask and, armed with his trusty cane, he set out to face The Shadow. The two men clashed in a brutal battle, exchanging blows and grappling with each other in a fight to the finish.
As the battle raged on, Ahsan realized that The Shadow was more than just a criminal mastermind. He was a man driven by a personal vendetta, a man who would stop at nothing to get what he wanted. Despite the odds, Ahsan refused to give up, and he fought with all his strength and skill, determined to bring an end to the criminal's reign of terror.
In the end, Ahsan emerged victorious, bringing peace back to the city of Karachi once more. The citizens of Karachi hailed him as a hero, grateful for his unwavering commitment to justice. And as Ahsan slipped away into the night, the city of Karachi knew that they would never forget the superhero who fought for their safety and freedom.
He had lost his leg in the battle, and the people of Karachi believed that he had also been killed.But in the final scene of the story, Ahsan was seen alive, living under a different name with his family. Despite his injury, he was still a proud and noble man, determined to continue fighting for justice until his dying day. The citizens of Karachi would always remember the protector who gave his all for the city he loved.