Remdesivir ek anti-Ebola drug hai aur is sey ebola ko control krne main bohot ziada madad mili hai. Ek research based pharma company, Gilead is per 2009 se kaam kr rhi hai jab Ebola pehli dafa aya. Ho sakta hai k kuch dino ya hafto mein scientist is drug ko COVID19 ke liye istemaal krna start kr den ya phir iski madad se koi new drug banane me kamiyaab hojae. President Trump ne bhi is bare me btaya hai k Remdesivir ko corona se mutasir patients ki treatment k liye istemaal kiya ja sakta hai, aur itne bare president ki baat yunhi nahi hot, yakinan is per kaam jari hai aur hosakta hai k kuch dino me isy officially announce kr diya jae. Kuch laboratories me isy coronavirus k patients per test bhi kiya jaa chuka hai.
Kaletra – jo k ek HIV drug hai, isy bhi coronavirus k ilaaj k liye consider kiya jaa raha hai aur ab tak kafi logo mein isye practically test bhi kiya ja chuka hai. Is drug per kafi research hochuki hai aur kafi human trials bhi kiye ja chuke hain lekin ab tak is se kch khaas faida nazar nahi aya. Ek research k mutabik is k zariye covid19 se effected logo me bhi khaas fark nazar nahi aya, per isay ab bhi ek nominal care treatement k tor per use kiya ja raha hai.
Source: Trial of Lopinavir–Ritonavir
Chloroquine – 1949 me banai gai, ye ek anti-malaria drug hai aur isy bhi COVID19 k ilaaj k liye consider kiya jaa raha hai. Donald Trump ne is drug k bare main bhi btaya k isey coronavirus se bachne k liye istemaal kia jaa skta hai. Chloroquine ek purani dawa hai, ise WW-II me bhi use kia gaya tha, matlab ye ek esi drug hai jo well-known hai aur kafi ziada use kiya gaya hai, agr is sey coronavirus k ilaaj mumkin hua to bohot jald isy market krdia jae ga kiu k iski safety testing pehly se ho chuki hai. Kuch researches k mutabik Choloroquine ne coronavirus ki treatement me bohot positive results diye hain, China aur Belgium ne to iske istemaal k proper guidelines bhi announce krdiye hai aur isy coronavirus ki treatment k liye istemaal bhi kia ja raha hai.
Monoclonal Antibodies ek protein ki type hai jo ke COVID-19 se larne me beneficial hosakti hai. In fact, ye COVID-19 ko kill nahi krti, ye human bodies ko kisi bhi kism k viral infection se lrne k liye help out krti hai, jese k immune system ko strong krna etc. Yehi wja ha ik Monoclonal Antibody zada tar un logo ko di jati hai jo corona patient k karib rehte hain, medial doctors, medical staff aur family members. Coronavirus k start se hi Vir Biotechnology company ne is per working shuru kr di thi kiu, but ab tak ye initial stages me hai, aur koi official announcement isky usage k liye nahi ki gaie. Lekin high chances hain k in 4 drugs se hi coronva ki vaccine aur official treatment measures btays jaen.
Let's Dive deep into Ocean Gate's Submersible Tragedy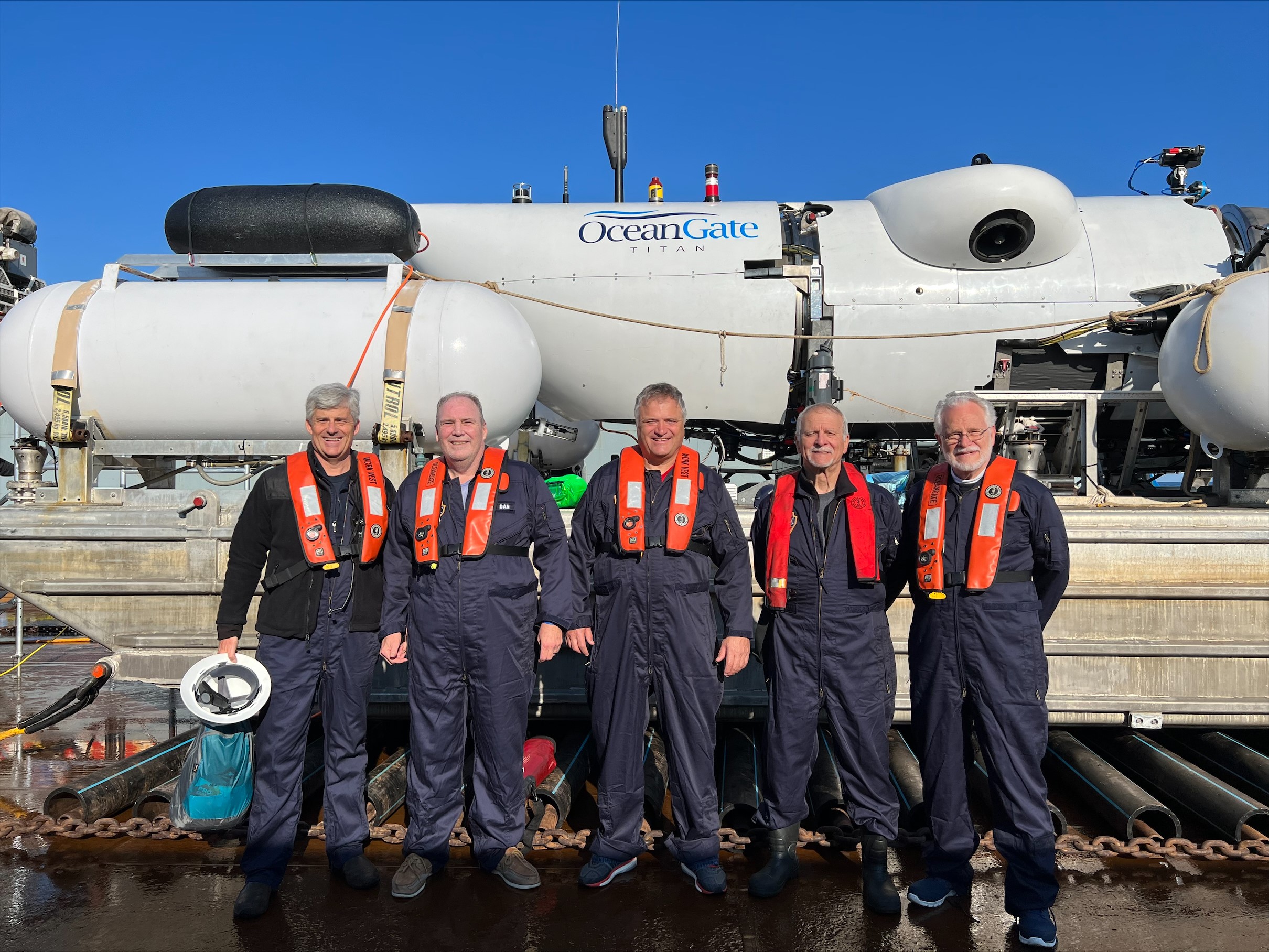 The website now says that they have suspended all exploration and commercial operations after the recent tragedy in which CEO Stockton rush himself with five others and lost his life. The expeditions that were advertised on the ocean gates website for Titanic's exploration were of 8 days and 7 nights, May 23 to June 23, max people were 6 on board, 5 others including the CEO Stockton rush, the minimum age for participation in this exploration is 17+, maximum people indicated for a dive were 6 per week. Wifi is also available on board. The departure and return location is St, Johns New Newfoundland, Canada. Dates for the 2024 expedition are also available on the website, 2024 Expedition Mission 1: June 12 – 20, Mission 2: June 21 – 29. Other essentials are listed below;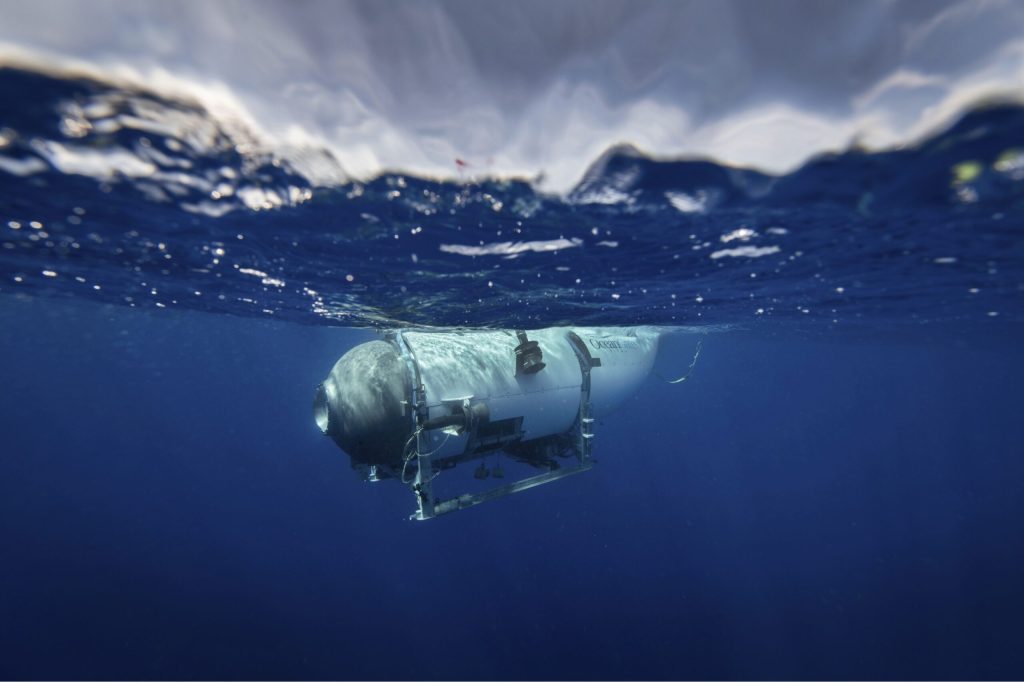 Bedroom
Stateroom
Price Includes
One submersible dive
Private accommodations
All required training
Expedition gear
All meals while on board
Price Excludes
Airfare and travel
Hotels and meals before departure
Travel or personal insurance
The video of the whole experience is also present on the website so that viewers can be advertised how and what are they going to experience if they are going to be on board for the titanic wreckage exploration.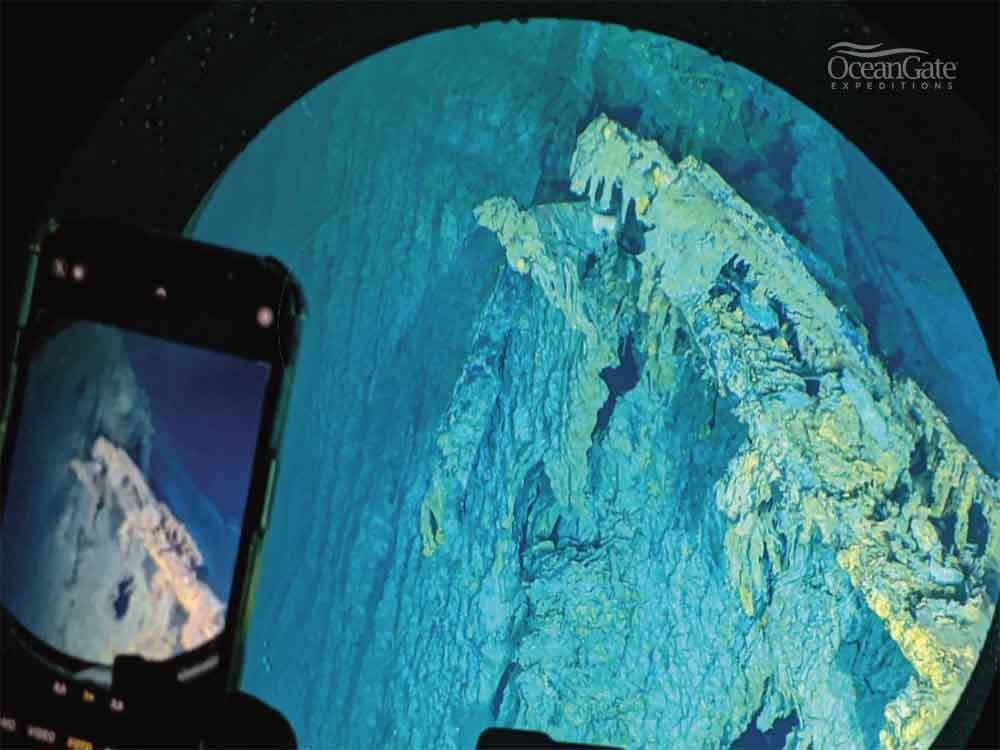 It has also been indicated on the website that tourists onboard will be taking their trip with none other than PH Nargeolet, PH Nargeolet is a renowned Titanic expert, having led six expeditions to the Titanic wreck site and lectured at numerous Titanic exhibitions around the world. He's known as "Titanic's Greatest Explorer." It was his 28th dive that led him to his death, in one interview, he recounts the memory when Stockton contacted him about the submersible, he said that he responded, "it's okay, it's fine, I will accompany you". Seems like PH didn't care about the design since, he had already dived and had seen the wreckage so many times, he could have hoped onto any submersible not considering the safety standards that has been taken or undergone by the manufacturer of the submersible.
From day 1 to day 7 the drip has had these features;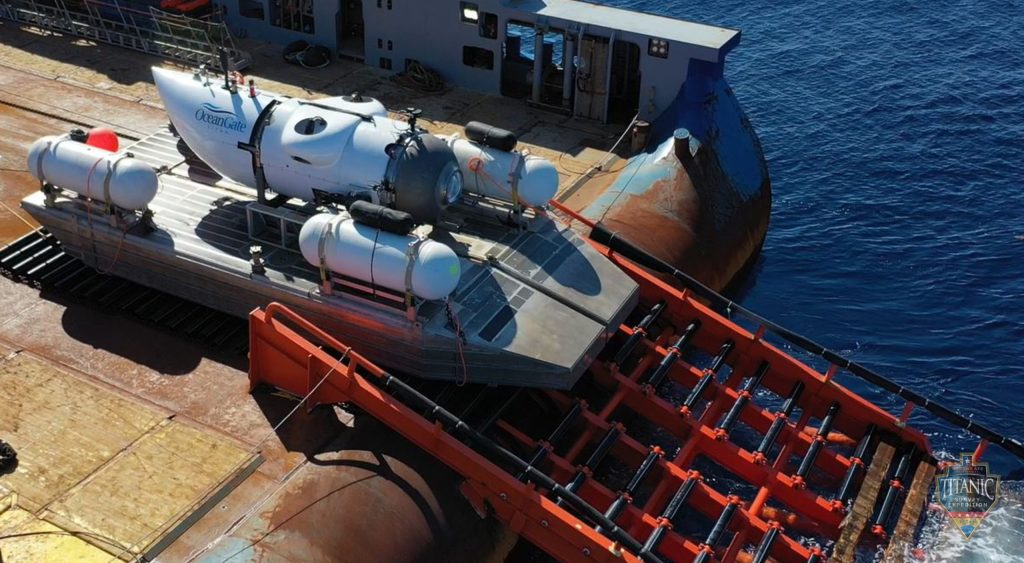 Day 1 St. John's – Newfoundland – Canada
Arrive in the seaside city of St. John's to meet your expedition crew and board the vessel that will take you to the wreck of the RMS Titanic. Visitors will familiarize themselves with life on a working vessel as we begin the 400-nautical-mile-journey to the wreck site.
Day 2 North Atlantic
Welcome to the wild North Atlantic Ocean. As we continue to steam out to the dive site, visitors will learn more about the days ahead and get to know the rest of the expedition crew more. The Expedition Leader will go over important safety information and dive day logistics, and our science team and content experts will help visitors prepare for what they may discover on their dive. It would be wise to make it an early night – dive days begin bright and early and ocean gate may be diving as soon as Day 3. 
Day 3 – 7 Titanic Dive Site
Depending on the sea state, diving could begin as early as Day 3.
On a dive day, ocean gate said that they will begin with final dive checks on the back deck before heading to the bridge for a pre-dive meeting. Then visitors will climb inside Titan, OceanGate's five-person submersible, to begin the dive. Those who are not diving the first day will be incorporated into other areas of dive ops — like driving the dingy, assisting the Expedition Manager, collecting media or simply enjoying watching the team work together to do something truly unique.
Once the submersible is launched visitors will begin to see alien-like lifeforms whizz by the viewport as visitors sink deeper and deeper into the ocean. The descent takes approximately two hours but it feels like the blink of an eye. Visitors may assist the pilot with coms and tracking, take notes for the science team about what people see outside of the viewport, watch a movie, or eat lunch. There is a private toilet at the front of the sub if nature calls.
Soon visitors will arrive at depth, and after some navigating across the seafloor and debris field, finally, see what you've been waiting for: the RMS Titanic. The content expert onboard will point out key features, be they of the wreck itself or the life that calls this corner of the ocean home. Enjoy hours of exploring the wreck and debris field before making the two-hour ascent to the surface.
Once on deck, you will be welcomed back by the expedition crew and be able to share the story of your incredible accomplishment.
On the days you're not diving, you may be part of the dive ops crew for the other dive team, review underwater footage from your dive, chat with experts about the dive's discoveries, sit in the sun on the top deck, watch a pod of whales swim by the ship, drive a dingy in the wild North Atlantic – non-diving days are just as busy as dive days.
Ocean gate will begin to steam back to St. John's on Day 7.
Day 8 St. John's – Newfoundland – Canada
Signal Hill is the first thing visitors will see as we motor into St. John's. Take a moment to reflect on all that you have accomplished – ocean gate also claimed that, the visitors are one of less than 300 people in history who have dove into the world's most famous shipwreck. Visitors leave the vessel with a collection of media from the dives and an amazing adventure to share when they get back home.
This is the total 8-day plan that was made to explore the Titanic wreckage, a novel so-called submersible that was made up of carbon-fiber. There were many speculations that had been done on the structural compromises that had been made by using this particular material, that is not usually used for manufacturing a deep diving submersible. Only future can tell what was the main problem due to which it lost its communication and then imploded, or it imploded due to which it lost its communication with the control central.