Jon Jones, the full name Jonathan Dwight Jones is the current UFC Light Heavyweight Champion. His record is absolutely fascinating against all of his mix martial arts opponents. But when it comes to being a normal guy, Jon jones does not have a good run in his life. He has been arrested multiple times before, and the same policeman had made an arrest on him the last time too when he was caught breaking his probation and drag racing. This time around, he was driving with a weapon, that he admitted he fired, with a vodka bottle, puking all over the road.
When he was arrested he said I was just taking care of the homeless guy, he was giving some vodka to the homeless guy, not thinking that guy can do something bad to someone else after drinking vodka. The police had a very good protocol, they asked him to undertake some tests, but Jon Jones was unable to complete the tests, he said his short term memory is very bad when officials told him what should he do. Anyways, when the officer asked him, did you heard the gunshot he said, I did it. Then officer again asked, you did hear the gunshot, he said yes I did hear it. So, he changed the statement. God knows, there is something really wrong with the guy, he needs to hire a mentor and a driver too, so that he does not get arrested while drinking.
Alien life signs are now visible on Planet Venus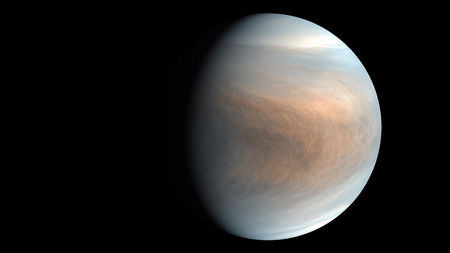 A rare toxic gas called as Phosphine has been found on the atmosphere of Venus, which does not indicate that humans will be thinking of travelling to venus for the near future but it is an indication of possible signs of Alien life. It has been indicated by scientists that this kind of quantity of phosphine is unexplainable and it can be an indication of alien life. Phosphine on earth can be found in pond slimes and penguin dungs, and it is the most foul-smelling gasses on earth. Therefore, scientists believe that it indicates a sign of life on Venus.
How this is an indication of life, this is the main question which further states the fact that the phosphorus cannot be produced without any non-biological way. Therefore, the alien microbes could be causing the production of this gas on venus's atmosphere. Because on the earth phosphine can only be made in a lab or through the help of the microorganisms. On Jupiter and Saturn also, there is a presence of phosphine but the idea storms on these planets are the main cause of the phosphine gas.
About 5 to 20 parts billion of phosphine gas is present on the venus's atmosphere. It is a lot more than we have the amount of phosphine present on earth. phosphine can be broken down by light and therefore it can be realised that some particular phenomena are continuously making or producing the gas again and again on the planet venus. We think that it is the causing of any biological life but it can be some other process that might be producing the phosphine gas.