The world is in a state of shut down, without humans on the streets, actually, our nature and environment are taking a sigh of relief. The news of the hour is that the only live event happening in the world will be UFC 249. Khabib Nurmagomedov will not be fighting with Tony Fergusson because Russia is also locked down and as he said, he can't even go to another town. Last week while talking to an ESPN representative he went furious against people that he has to come back to Russia and that he cannot stay long in U.S. Since, Dagestan is his hometown, he also rejected all the news about him coming to the United States in a private jet. Additionally, he was also furious about Connor Macgregor and said that he is an old whore, asking for attention. For Khabib, fighting tony is the dream fight, but due to the current world situation, and him being in Russia, it is not possible for him to fight tony.
Anyways now we have something to cheer about, because we have a new contender as Justin Gaethje has only two losses on this belt, against Dustin Poirier and Eddie Alvarez. But his last 3 wins against Donald Cerrone, Edson Barboza and James Vick. This makes him a very good contender against Tony Fergusson. Tony Fergusson is 26-3-0, which is a wild record and he is going to come after Gaethje for the title in full fashion since he is less than Khabib to worry about. But if Gaethje somehow wins the fight then it would be very hard for Tony Fergusson to convince Dana white to fight him against Khabib. Because then Gaethje will become the Number one contender for the fight. Anyways, Topibaaz is hyped for this fight and think that Gaethje has a chance against Fergusson and it would be a blood bath, but certainly, a good and competitive match to watch on April 18. So set your horses loose, a good live event is coming your way.
Alien life signs are now visible on Planet Venus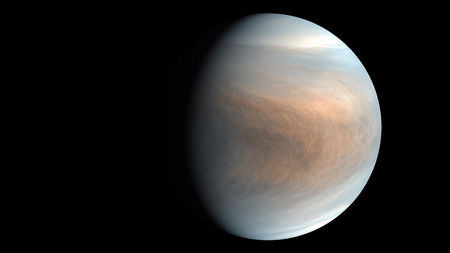 A rare toxic gas called as Phosphine has been found on the atmosphere of Venus, which does not indicate that humans will be thinking of travelling to venus for the near future but it is an indication of possible signs of Alien life. It has been indicated by scientists that this kind of quantity of phosphine is unexplainable and it can be an indication of alien life. Phosphine on earth can be found in pond slimes and penguin dungs, and it is the most foul-smelling gasses on earth. Therefore, scientists believe that it indicates a sign of life on Venus.
How this is an indication of life, this is the main question which further states the fact that the phosphorus cannot be produced without any non-biological way. Therefore, the alien microbes could be causing the production of this gas on venus's atmosphere. Because on the earth phosphine can only be made in a lab or through the help of the microorganisms. On Jupiter and Saturn also, there is a presence of phosphine but the idea storms on these planets are the main cause of the phosphine gas.
About 5 to 20 parts billion of phosphine gas is present on the venus's atmosphere. It is a lot more than we have the amount of phosphine present on earth. phosphine can be broken down by light and therefore it can be realised that some particular phenomena are continuously making or producing the gas again and again on the planet venus. We think that it is the causing of any biological life but it can be some other process that might be producing the phosphine gas.