Oil is one of the most powerful entities in this world, a natural resource that is even sometimes being blamed for fueling wars and conflicts around different regions. Something strange has happened in the past few days, the oil prices went to negative, that is because the oil buyers dont have enough space to keep a lot of it, safe and secure. This means that if you are selling oil, then you have to pay extra in orser to provide storage also.
This has happened because most of the world is in lockdown, the world is taking a sigh of relief, the pollutions levels are down also in most of the regions. Co2 emissions are also decreasing since there is no or just very less traffic on streets and hence it is good for our environment, some species have even came to the cities, when they realised humans are staying home. Therefore, while no car to drive and while no oil to consume, world faced another problem, where to invest so much oil, that it had been producing. Thats the main reason behind the oil preces, seeing a huge downturn. The world is changing, people are either evolving or making stupid decisions amid lockdown, and Topibaaz wants you to make rational decisions in this time.
Alien life signs are now visible on Planet Venus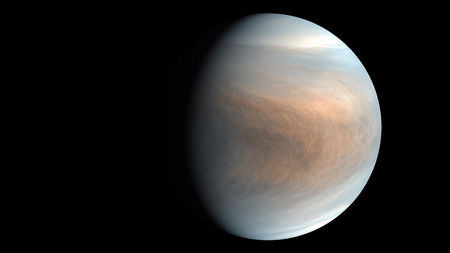 A rare toxic gas called as Phosphine has been found on the atmosphere of Venus, which does not indicate that humans will be thinking of travelling to venus for the near future but it is an indication of possible signs of Alien life. It has been indicated by scientists that this kind of quantity of phosphine is unexplainable and it can be an indication of alien life. Phosphine on earth can be found in pond slimes and penguin dungs, and it is the most foul-smelling gasses on earth. Therefore, scientists believe that it indicates a sign of life on Venus.
How this is an indication of life, this is the main question which further states the fact that the phosphorus cannot be produced without any non-biological way. Therefore, the alien microbes could be causing the production of this gas on venus's atmosphere. Because on the earth phosphine can only be made in a lab or through the help of the microorganisms. On Jupiter and Saturn also, there is a presence of phosphine but the idea storms on these planets are the main cause of the phosphine gas.
About 5 to 20 parts billion of phosphine gas is present on the venus's atmosphere. It is a lot more than we have the amount of phosphine present on earth. phosphine can be broken down by light and therefore it can be realised that some particular phenomena are continuously making or producing the gas again and again on the planet venus. We think that it is the causing of any biological life but it can be some other process that might be producing the phosphine gas.