Tom cruise is in talks with NASA to use the international space station for his new movies, the movie will not be a part of mission impossible series, but its certain that tom has done all of the stunts in the wolrd from jumping by plane , to running on skyscrapers, flying helicopters, tomcruise have done it all. Thats the reason why he feels its the time to do stunts on space, and make no mistake about it, he will not be using a stunt double, when it comes to his movies, tom pushes the other characters to do the stints too. He is the best in the best in the business, people are getting old, all of his previous co-stars hve gotten old, but the guys still looks like a oung hunk, even in modern day TOP-GUN adventure.
Tom is a believer in science, since he does not accept that there is a God, but he believes in all the hardwork, uniqueness and genuinety when it comes to his movie. He wants to see people, Tom cruise doing all the stunts, not just saying his dialogues thats what makes him different from the other hollywood stars. His top gun co star said, that tom has given her a ride on the bike several times to her home, he stops at the exact same stop, every single time, which means he is damn accurate in what he does.
NASA has also said that it has designed the soace station for its commercial use also, and its the hard work and dedication of the engineers and scientists who worked on the international soace system to make this a reality, that in this day and age the space station will be used for a movie, Spacex was also rumored to be involved in some project but for now spacex has not commented on this matter yet. Also, NASA is keeping certain things secret at this time and not commenting alot in this matter. We all know Tomcruise is planning something big on the space station and only time will tell that..
PS5 digital or XBOX Series S, what's the best and cheapest option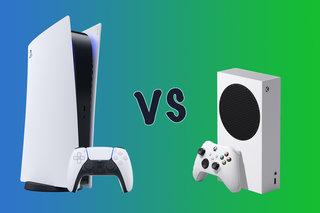 PS5's two editions and their prices have been announced, the digital edition of ps5 without the disc will be available for 399 dollars while the normal PS5 with blu ray disc option will be available for 499 dollars. if we convert these prices into Pakistani rupees then for a digital version of PS5 we have to pay only 66k and for normal edition, we have to pay around 83k. it is also expected that the prices will be much more than the simpler conversion rates since in Pakistan we always get prices, not on the basis of the conversion rates but the price that has been set by the market.
On the other hand, if we compare the prices of Xbox s series that is being sold for 299 dollars only and since it also does not have a disc option then it could be noted that it is a way cheaper console as compared to PS5 digital version. 299 dollars means you have to pay only 50k for a console, that is very cheap and most of the normal configuration PC's can't be built with that amount. So, if you are looking for a next-gen cheaper console then it is the best option for you to buy. Now let's compare the digital edition of ps5 and the x box series s console on the basis of their specifications, and their especially their chipsets and on the basis of ram.
| | | |
| --- | --- | --- |
| | XBOX Series S | Play Station 5 Digital edition |
| Price | $299 | $399 |
| GPU | 4 TFLOPS, 20 CUs @ 1.55 GHz Custom RDNA 2 GPU | 10.28 TFLOPS, 36 CUs @ 2.23 GHz Custom RDNA 2 |
| CPU | 8x Cores @ 3.6 GHz (3.4 GHz w/ SMT) Custom Zen 2 CPU | 8x Cores @ 3.5GHz Custom Zen 2 |
| Memory | 10GB GDDR6 | 16GB GDDR6 |
| Resolution | Target 1440p, 4K upscaled | Target 4K, up to 8K |
| Frame rate | Target 60FPS, up to 120FPS | Target 60FPS, up to 120FPS |
| Ray-tracing | Yes | Yes |
| Storage | 512GB SSD | 825GB SSD |
| Controller | Xbox Series S controller | DualSense |
| Backward compatibility | Yes | Yes |
| Optical drive | None | None |
| Weight | Unknown | Unknown |
| Size | Unknown (60% smaller than Xbox Series X) | Unknown |
As you can see that we are getting 10.28 TFLOPS, 36 CUs @ 2.23 GHz Custom RDNA 2 with PlayStation 5 digital edition that is very impressive that is equivalent to RTX 2080 super which is of 160k in Pakistan. Therefore, for 399 dollars its nothing but a steal also we are getting 8X cores at 3.5 GHz. Ram is 16 gb GDDR6, while on the other hand, the XBox series S is relatively offering lower performance features. For instance, it is offering 4 TFLOPS, 20 CUs @ 1.55 GHz Custom RDNA 2 GPU, 6 TFLOPs less than PlayStation digital and around 1GHz less performance. Not only this the storage is very low as far as X box series is concerned 512 GB of storage while on the Playstation, but hefty storage of around 1 tera bite or around 825 gb is also being offered. All of these specs indicate that PS5 digital version is the best steal and the deal that you can get in 399 since it is giving the best indicators of a true next gen console as far as performance is concerned.