You would have seen vloggers using their high definitions cameras, taking various angles for their unique shots and using drones to capture the beauty. Bald and Bankrupt does none of that, he shows you the old soviet union like a normal traveller.
Yes! Bald and Bankrupt is a Brit, means he is a british guy, his ex-wife was a belurusian women, that is the reason why he speaks fluent russian. The guy did work as a hotel manager in india for like 20 years, Topi is not sure about that, most of his v-logs are focused upon showing the abandoned soveit buildings and towns. Trust me, Topi has been to russia, belarus and azerbaijan, and for that topi bought a car. But even then, it was not possible for topi to look around a lot like Bald did. Bald is a legend, he take his expeditions to extreme, he once met a guy named Kolia, who has also become a renowned name on Youtube and is known because of his channel. So, he met kolia, an old belarusian guy who lives on the border of the belarus, all of his family members have died in cold war and now Bald visits him often. Bald met him, when he asked him to drop him off to his home, he took bald to the edge of the border, but Bald never shrugg his shoulder once and took the risk. 
Especially, Episodes like this has attracted the interests of Topi and now topi follows his videos. Lately, he has been to Cuba and it seems that war has devastated the region a lot. He met a guy who used to be an actor back in the '80s and now he makes around 60 dollars per month. Eight thousand Pakistani rupees, it is even less than what security makes in a month. One time bald went to Moldova and people were even selling their natural hair as wigs in order to make money, that is because their leaders are corrupt. This aspect indicates that after the soviet union collapsed, not all of the nations, who got their independence are living a better life. Final verdict, topi thinks bald does not try to make his Vlogs attractive but he shows the life as it is in his one of the favourite most regions.
Alien life signs are now visible on Planet Venus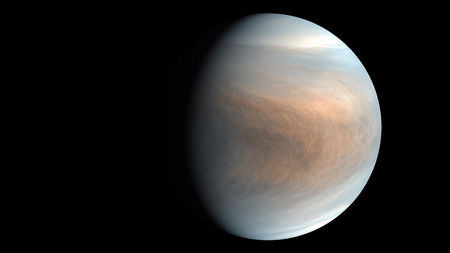 A rare toxic gas called as Phosphine has been found on the atmosphere of Venus, which does not indicate that humans will be thinking of travelling to venus for the near future but it is an indication of possible signs of Alien life. It has been indicated by scientists that this kind of quantity of phosphine is unexplainable and it can be an indication of alien life. Phosphine on earth can be found in pond slimes and penguin dungs, and it is the most foul-smelling gasses on earth. Therefore, scientists believe that it indicates a sign of life on Venus.
How this is an indication of life, this is the main question which further states the fact that the phosphorus cannot be produced without any non-biological way. Therefore, the alien microbes could be causing the production of this gas on venus's atmosphere. Because on the earth phosphine can only be made in a lab or through the help of the microorganisms. On Jupiter and Saturn also, there is a presence of phosphine but the idea storms on these planets are the main cause of the phosphine gas.
About 5 to 20 parts billion of phosphine gas is present on the venus's atmosphere. It is a lot more than we have the amount of phosphine present on earth. phosphine can be broken down by light and therefore it can be realised that some particular phenomena are continuously making or producing the gas again and again on the planet venus. We think that it is the causing of any biological life but it can be some other process that might be producing the phosphine gas.