Tu bhai saray burger bachay jo Apple par andhay fida hain unko topi btana chahta hay k Apple ko 500 million ki rakam dyni hay isliay k uspar case kia tha logo k apple nay janbookj kar phones slow kiay. Aur Apple nay ye cheez tasleem bhi ki, tu bhai topi ki taraf say nalat hay kay jab loug tumharay phones andhoun ki trh har saal change krtay hain phir b tum ye harkat krha ho. Tu bhai is scandal ka naam bi hay aur isko boltay hain battery gate, ji han, battery gate. Tu jahil hay tjhay pta tu kich nai hga k ye gate kin chezo k sath lgta hy. Bhai agar koi bht bra saniha hojata hay ya koi leak wghera hojati hay ya corruption wghera tu us scandal ki relevant krnay k liay us k naam k sath gate lgadia jata hay. 
Tou phir sun Apple ka harami pan, 2017 main usnay asi updates logo ko cellphones main bheji jis say unkay cellphones ki performance achay honay k bajai slow hogai. Phir unko bola k han bhai batteries ka masla hgya hay tu apko batteries change karwani perengi. Tou logon nay kutto ki trh line main kharay hokr jistrh loug new phone ka wait krtay hain, ustrh new batteries lagwain, aur bhai haramipan dekho us battery change par 50 dollar ka discount bhi dydia. Lekin loug bhi amerikan thay teri trh topay nahi thay, unho nay jakar 60 say ziada cases Apple k munh par thok diay. istrh investigations start hgai aur ab Apple ki phati hay, han bhai logo nay cheer di hay, kiun k ab updates b soch samajh kr bhejaingay.
Waisay topi k pallay nai perta kay Apple jaisi company b itni desperate hosakti hay, abay jab tu puri zindagi larkio k pechay tharki raha tu kia Apple paisay ka tharki nai hskta.  Wesay Apple ki khair hay bhai kiun k usko abhi bhai sirf 2 din ki sales k pesay lawsuit main denay hain tu usko kadda kuch tention nai. Tu sooch apnay baray main ghareeb, tunay tu zindagi main kabhi Apple khareeda b nai hay. Sab pta hay topi ko, chal shaat hoja ab idhar say. 
Alien life signs are now visible on Planet Venus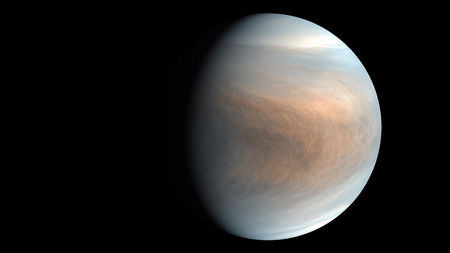 A rare toxic gas called as Phosphine has been found on the atmosphere of Venus, which does not indicate that humans will be thinking of travelling to venus for the near future but it is an indication of possible signs of Alien life. It has been indicated by scientists that this kind of quantity of phosphine is unexplainable and it can be an indication of alien life. Phosphine on earth can be found in pond slimes and penguin dungs, and it is the most foul-smelling gasses on earth. Therefore, scientists believe that it indicates a sign of life on Venus.
How this is an indication of life, this is the main question which further states the fact that the phosphorus cannot be produced without any non-biological way. Therefore, the alien microbes could be causing the production of this gas on venus's atmosphere. Because on the earth phosphine can only be made in a lab or through the help of the microorganisms. On Jupiter and Saturn also, there is a presence of phosphine but the idea storms on these planets are the main cause of the phosphine gas.
About 5 to 20 parts billion of phosphine gas is present on the venus's atmosphere. It is a lot more than we have the amount of phosphine present on earth. phosphine can be broken down by light and therefore it can be realised that some particular phenomena are continuously making or producing the gas again and again on the planet venus. We think that it is the causing of any biological life but it can be some other process that might be producing the phosphine gas.