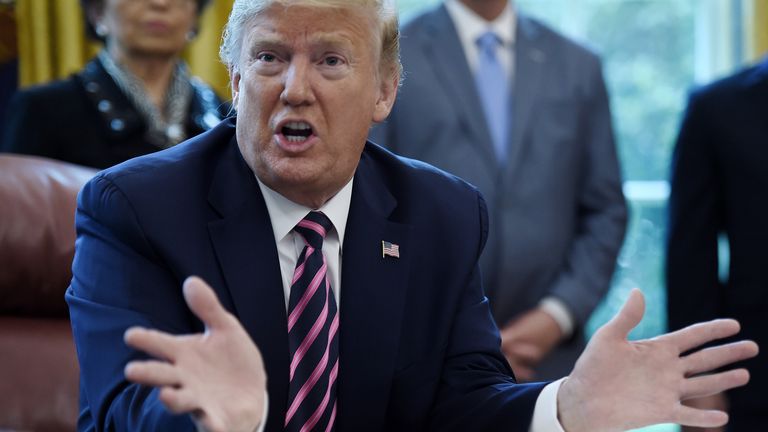 Bhai Donald Trump sat pata gya hay bolrha hay bleach say apni body saf krwao, coronavirus khatam
Bhai ye tu phr wo jawab hay jo k apko liyari main koi charsi bhi dayskta hay, Topi jhoot ni bolrha video clip lga deta hun, jismain donald trump ye bhi bolrha hy ultraviolet light human body par mrngy aur cornavirus khatam. Tou bhai is say tu cancer hjiga insan ko, cancer ko treat krny k liay esi light use ki jati hay, chemo therapy k bad tbhi insan k ball wghera jhar jaty hain. Yar ptani kisnay bithadia hay is orange balo walay ajeeb say admi ko. Bhai kuch logo nay tou call kr kay bhai confirm kia k kia donald trump sahi bolrha hy, kia hum ksi bhi disinfectant say body ko saf krskty hain…
Tou bhai ye banda chloroquine ka bta k pehly bhi banday mar chuka hay laikin is ajeeb say ko chain nahi aya abhi tk. Ye wo bnda hay jisko chloroquine ka naam b lena nahi ata. Remdesivir ka naam lena main bhi 10 mint lgadia tha is banday nay, is banday ko confirm jahil log elect krtay hain jo ab bhi is k liay rallies nikal rhay hain. Agar ye banda dubara united states ka president ban jta hay tu Allah hi hafiz hay is mulk ka, khiar joe biden b bhai buddhay hgai hain unki b yadasht theek nai, lekin jo b hay wo banda esi harkatain tu nahi karyga jo ye krta hay. Imran khan ko b isnay testing kit bhjny ka wada krlia tha, ye abhi tk apnay apko hotels ka businessman smjhta hy jo personal favours deta hay logo ko jis ki wjhsya log usay khus rhty hain.
Topi kuch highligts dikhata hay apko iski sciencedani kay, kitnay piyar say isnay bola hay k ultraviolet light or powerful light andar maro aur banda set hjiga. Phir main doctor nahi hun, lekin main smart hun, yeh buhat bar bolta hay ye banda k bhai log mjhsay puchtay hain k ye sab tmhry samjh kesay ajta hay, main bolta hay, shyd main zayda smart hun. I am a person with knowledge, hahaha, abay tu president kiun bngya phir. Stephen colbert nay bhi Trevor noah ko bula lia aur trump k baray main discuss kia. Biden k baray main bhi discuss hua k bhai wo ek hook ki trh ka nai hay, matlab iska ye hay k jab bernie takreer krta hay tu ek hi pattern hota hay. Tou bhai ye bi bat hui k jab trump ki leadership ka test hua, tu usay kuch nai smbhla. Ab is bnday nai tesri vdo main ye bola hay k main mazak krha tha. Ye wo admi hay jo nasha kar k sab krdeta hy aur subah uth kr apni vdo dekh kr bolta hay, oye ye kia krdia mainy…. chalo enjoy kro donald ka show
Alien life signs are now visible on Planet Venus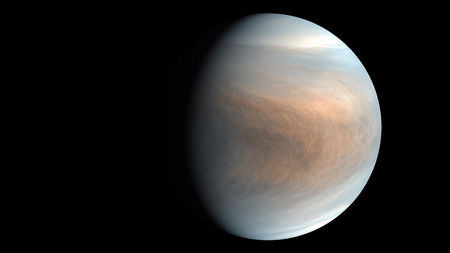 A rare toxic gas called as Phosphine has been found on the atmosphere of Venus, which does not indicate that humans will be thinking of travelling to venus for the near future but it is an indication of possible signs of Alien life. It has been indicated by scientists that this kind of quantity of phosphine is unexplainable and it can be an indication of alien life. Phosphine on earth can be found in pond slimes and penguin dungs, and it is the most foul-smelling gasses on earth. Therefore, scientists believe that it indicates a sign of life on Venus.
How this is an indication of life, this is the main question which further states the fact that the phosphorus cannot be produced without any non-biological way. Therefore, the alien microbes could be causing the production of this gas on venus's atmosphere. Because on the earth phosphine can only be made in a lab or through the help of the microorganisms. On Jupiter and Saturn also, there is a presence of phosphine but the idea storms on these planets are the main cause of the phosphine gas.
About 5 to 20 parts billion of phosphine gas is present on the venus's atmosphere. It is a lot more than we have the amount of phosphine present on earth. phosphine can be broken down by light and therefore it can be realised that some particular phenomena are continuously making or producing the gas again and again on the planet venus. We think that it is the causing of any biological life but it can be some other process that might be producing the phosphine gas.