Maulana tariq jameel is an asset of pakistan, ye wo hasti hain jinka focus tableegh par hay. Bhatkay huay logo ko rahh e raast par lana aur unko smjhana k wo ghalat rastay par hain. Maulana nay ehsaas transmission main media walo ko ye bola tha k wo jhot bolna chordain, unho nay kuch nuktay b btai k jhoot bolna, behayai, dhoka ye sab wo chezain hain jinsay azab atay hain. Koum e loot ki example bhi di unho nay, baki unho nay ye b kaha k mainy aik media channel owner ko bola k ap jhoot khatam krdain apnay channel say, tou unho ny jawab dia k media channel bnd hjingy pr jhoot bnd ni hskta.
Isliay moulana sahab ny ab ye b boldia k agar ksi ki dil azari hui ho tou main muafi mngta hun. Tolerance koi moulana sy sekhay, unko imran khan ki himayat pr logo nay calls kr k bura bhala kaha laikin unho nay phir b ksi ko luch nhi bola. Humain is mulk say jahiliat khatam krni prygi wrna moulana jesay log is mulk main sukoon say ni rehsktay. Imran khan ko moulana is liay sarahty hn k imran khan pakistan ko islmi tarz ka behtreen mulk bnana chaty hn. Wo chahty hn k bachay islamic history seekhain aur unko smjh ai k islam ki importance hmri life main kitni hy.
Moulana apko salaam hy isi trh jamay rahain , Topibaaz apk sath khara hay!
Why Pakistan is lagging behind in the moon race and why it is important to occupy space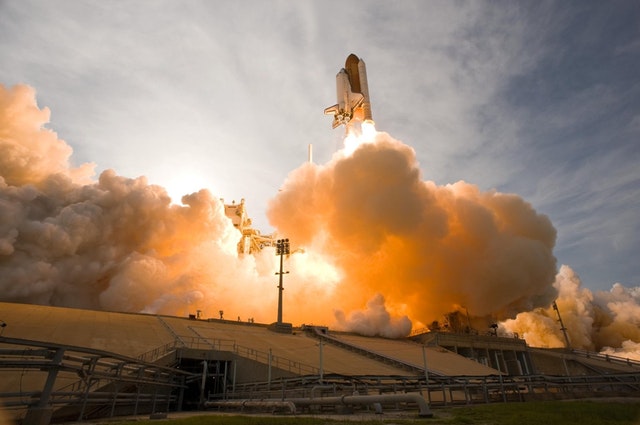 Since 1975, its the first water landing of American astronauts, a space mission that is being launched with the co-operation of NASA and SpaceX. The correspondent congratulated, thanks for flying Space X. By that he meant, that the rocket that was used for this mission was built by the SpaceX. SpaceX has surpassed the engineering limits, and the dreams once seen by Elon Musk nor becoming the reality. I do not want to say that humans went to orbit, I will say that Americans want to orbit. Because, who takes all the praise, all of the nations present in the world when they launch a space mission or the one who are actually responsible for it. Americans are always way ahead when it comes to research and development, once they were fighting and launching moon mission since they had to compete with the Soviet Union. But now the cold war days are over, and there is no Soviet Union anymore. Now what is the need to launch such mission, now they are trying to occupy the space, and we all know that whoever occupies the space the first, will not be ruling the world but will be ruling the whole space. Means if Americans are able to occupy mars, before any other nation, then there will be no other flags on mars, but there will be only one flag on the mars, that is of America.
Pakistan has introduced its Political map today, that is not a bad initiative as far as its regional importance is concerned. There was a need to explain to the world, that which particular regions are an integral part of Pakistan. The importance of Kashmir has also been highlighted in it, as the Kashmiri leaders have also agreed that they want to become a part of Pakistan. But someone has to think beyond this world and has to understand why American are continuously trying to occupy the space. Because, space will help them monitor the whole world, and not only the world but a new planet will be theirs and all other nations would be working under Americans. Americans would be the first nation to develop rules and regulations on other planets, for instance, Elon Musk wants to take humans as a tourist to Mars. Can he take tourists to Pakistan, I don't think so, neither he can make money from it. So, he is thinking like an occupier and he will be able to do it until 2050. SpaceX will be running commercial operations and taking tourists to moon or mars since it will be their rockets, their pilots and their planets.
We cannot lag behind in this race, we can think that humans went to orbit in 2020, but they don't say humans, they say Americans went to space and came back easily. Therefore, we need to focus on space program and we need to initiate the findings for such programs that would help our own Pakistani astronauts land on planets like Moon or Mars, India has already made an attempt, now they know the process. And soon they will launch a new space program that will reach the moon.