Topibaaz when he was little, has seen MQM ( political party in Karachi) goons taking people like flocks of sheep to the polling stations, and harassing them to vote for MQM. No matter what back in the days, people of karachi were scared infront of Altaf Hussain's MQM goons who played the mahajir card within Karachi to collect votes. Altaf hussain, who is a terrorist and is responsible for the bloodshed and killings in karachi is currently living in London. In 2014, Topibaaz remember, that he had a cd70 bike, and his polling station was at least 25 km away from his residence, time to cast the vote was around 8a.m, topi went there and casted his vote, thinking that this time a change would happen. In the meantime, his friends told him in the evening that they were casting multiple votes for MQM, when the time of casting the votes had been finished. All of the people within the polling booths were working for MQM, so there was no way MQM could loose in Karachi.
In 2018, although again MQM had most of the seats in Karachi, IMRAN KHAN has been elected as the president. So topi was satisfied to have IMRAN KHAN as president. But then, in a matter of days, a no-confidence motion is being presented within the assembly, and political parties like PMLN, PPPP, and MQM become one, side against IMRAN KHAN, and then the prime minister of this country loose the majority and suddenly he is being replaced with a person who is a convicted criminal in Pakistan, and his brother was the previous prime minister of Pakistan and his brother had been removed from the office because his name had appeared in Panama papers. People like Zardari, who is the husband of Late Benazir Bhutto (ex-prime minister) are also of the corrupts in Pakistan. Pakistani politics go no beyond Zardari and sharifs, who had been taking over their turns to become prime ministers and presidents of Pakistan.
Imran Khan had been warning his people, that these people are meeting each other, and are also having meetings with American officials since normally American officials meet elected government officials and not the opposition parties since they know that elected parties are the ones chosen by the people and have been handling the affairs of the country. But this time American officials had recorded meetings with opposition who were not in power and then in just a matter of days, people started leaving IMRAN KHAN's party and then started becoming a part of the opposition since they knew that now they have enough people to remove the current prime minister from his seat.
Let's talk about Pakistan's relations with the United States, since Biden came into office, he has not talked to Imran khan, but only some officials have talked with Imran khan on telephone calls, the last time Imran khan went to the united states, he had a meeting with the ex-president Donald trump. Pakistan had been asked to give their air bases to the united states again, but Imran khan declined as the U.S exited Afghanistan, their argument was that they had to still look after the security prospects in the region. So, IMRAN KHAN's perspective was straight forward we will never take part in anyone's war. According to newamerica.org, U.S conducted 414 drone attacks.
https://www.newamerica.org/international-security/reports/americas-counterterrorism-wars/the-drone-war-in-pakistan/
Total deaths in these drone attacks were 23663702, while civillian deaths had been accounted as 245,303. Not once the U.S has acknowledged in front of the media that how Pakistan helped the united states to fight against the terrorist, such as terrorists who then started operating within Pakistan from Afghanistan, and then operations like Zarb-e-azb has been conducted by Pakistan Army in order to ensure that no suicide bombings would be conducted within Pakistan. Pakistan caught an indian spy Kulbhushan Yadav who was conducting attacks within Karachi and other parts of pakistan, and was under the alias of a Muslim man who came from Iran. So, Pakistan was fighting all sorts of wars, afghan Taliban, who started coming into Pakistan to conduct suicide attacks, India creating baloch liberation army to attack different provinces within Pakistan and Pak army forces. And then tehreek-e-Taliban pakistan was conducting attacks at the Pakistan army since their motto was that pakistan is siding the American army, and giving its bases to conduct drone attacks, so pakistan was under attack from all the sides.
And then corrupt politicians eating Pakistan from inside, and after the tenure, these politicians fly away from Pakistan. Shahbaz sharif, Nawaz sharif and marium nawaz has also been aided from different courts of pakistan, as most of the cases against this family has been removed and burnt. to dust, topi has gathered the facts and these are listed below;
Nov 1994, FIA has submitted a challan against hudaibia paper mills, and hudaibia engineering, Nawaz Sharif has been accused of irregular finances and manipulation. In 1997, when he became prime minister, then he filed a petition against both of these cases.
After that Lahore high court accepted his appeal and got rid of these accusations. In the helicopter case, the court has given a verdict against Nawaz Shareef for which he was sentenced to 14 years of prison, and 2 crore rupee fine.
In Dec 2000, gen par mush sent him to Saudi after a deal. After on 26 june 2009, lahore high court stated that he should be free of all the charges. In 2000 march, hudaibia paper mills case references has been filed, and in oct 2009 again lahore high court has again stopped nab to further investigating Nawaz Sharif in this case.
In 2014, Lahore high court stated that nab doesn't have proper evidence and all the references against Nawaz Sharif had been removed. In the Raiwand state case, references have been filed for illegal construction for 104 canal area within jati umra, and the use of state resources.
Again when Nawaz Shareef became prime minister, both of the references has been removed. Again lahore high court has removed both of these cases against nawaz shairf.
Nawaz sharif on 6 July 2018, for the even field apartment case had been sentenced for 10 years in prison and marium nawaz had been sentenced to 7 years in prison. Again these had been challenged in isb high court.
On 19 sep 2018, Islamabad high court again averted the prison sentence for both of them. 24 sep 2018, again nawaz sharif has been sentenced to 7 years in prison by ethical court, in al azizia reference.
On 16 Nov 2019, again lahore highcourt on the basis of medical grounds have stated that Nawaz sharif should be allowed to go out of the country. On 8th August 2019, Mariam Nawaz has been arrested for the Ramzan sugar mill case.
5 Nov 2019, because she is a woman, had been relieved of her jail sentence, and her passport will be confiscated. On 5 Oct 2018, Shahbaz Sharif has been arrested by nab Lahore for ashiana housing and Ramzan sugar mills.
On 14feb 2019, again lahore high court, Shahbaz sharifs application against his arrest has been submitted. On 28 sep 2020, nab has arrested shahbaz shairf for money laundering and for his assets beyond his worth.
On 23 april, Lahore highcourt, again let him go. On 14 Jan 2022, the banking crime court stopped FIA for seven days to investigate and continue the proceedings, and the same case has not been investigated until today. Now he is the prime minister
Imran Khan's vision is to make Pakistan a great nation, that in future would attract people from all around the world to activities like research, tourism and Pakistan could become a case study if its able to alleviate the status of its lower class so that the un-equality percentage would not create a lot of difference between rich and poor, not following that has been used by China, but by providing incentives, incentives for information technology innovation, incentives for investments from abroad. This does not mean that Pakistan has to take sides with any nation but should have cordial relationships with every nation, since most of us Pakistanis are being impacted by U.S infrastructure, if you roam around Karachi, you will see streets named after the streets in United States, for instance, Sunset boulevard, you will see youth using the platforms like Facebook, youtube, and instagram. So, we would be hypocrites if we were to say that we hate americans and we are not dependent on their I.T infrastructure. But, the problem lies in the U.S's foreign policy for pakistan, which is totally tilted towards india and there is no balance that could be seen in that relationship. Although, Pakistan was fighting the afghan war alongside U.S and not india, even the sales of different defence weapons are not being fruitful because U.S congress does not allow it.
Hence, United States keeps an attitude of a bully, which it also keeps with other nations, such nations which United States percieves as Weak. In the current case, U.S through donald Lu who is serving as the Assistant Secretary of State for South and Central Asian Affairs since 2021 as U.S diplomat sent a communique, such communications are mostly kept secret from the public, since the form of communication used, could reveal a lot of secrets, that how Pakistani intelligence agencies conduct their communication, therefore such letter was kept secret and was provided to imran khan. This letter was a direct threat to Imran khans government, since Imran khan visited russia, as U.S wanted Imran khan to cancel his visit to Russia, as it was invading ukraine. Imran khan had to visit russia, as it was a normal routine visit and it was conducted after collaboration all of the pakistani authorities, but in this communique it was stated that Imran khan unilaterally decided to visit russia. The threat letter, after Imran khan has been replaced by the new government (not been elected by public) has been sent to the chief justice for the investigation and the current government will try and denounce the severity of this letter through creating narratives in their own favours.
Curent situation indicates that U.S also likes to deal with corrupt parties within pakistan, since they would follow the orders given by united states without thinking about the interests of Pakistan. Therefore, such governments play according to the U.S foreign policy, and in simple words work like puppets not to work for their own interests but for the interests of the U.S monopoly. If you would ask Topibaaz, what does he want, then he would suggest that dont get bullied by anyone, and try and work for your own benefits, in reality, we cannot also neglect the support that united states provide to pakistan also, as it continues to provide vaccines to Pakistan, for Covax initiative. Therefore, one can never neglect the support of United States, not only this independent agencies within United states provide funds to Pakistan to coserve the historical sites within the country.
Topibaaz himself grewup watching american propaganda movies, oops, hollywood movies, topibaaz itself learnt most of his english through american shows. Although, there could have been a soveit propaganda machine like hollywood and topibaaz in an alternate universe could be speaking fluent russian, but due to cold war propaganda, Americans took over Pakistan, and Russians took over india. Therefore, not neglecting that America is a hub of research and it has various independent bodies, which allows you to even present your narratives against American policies within america. Then again, American foreign policies are totally against the sovereignty of some countries, just focusing America's benefit and neglecting the benefits of other countries. Considering the retalliation from american most of the weaker governments (financially and politically weak) are unable to take stands against american and in favour of their own benefits. Hence, such countries continues to suffer, as their agendas are never benefitting their own nations, and they posses no long term plans to benefit their own nation. Hence, then grow more regional tensions and conflicts within these countries and these countries are never able to stand on their own feet and rely on other funding options like IMF that pakistan is also a part of.
Topibaaz's verdict: No nation can be intervened through foreign polticial influences if its own institutions or its own politics are strong enough to never take sides and could never be influenced through financial means or through any demeaning agendas. Hence, our own political corrupt elite stands as the true traitors of this country. But the day of reckoning is not far away, this country one way or the other will emerge as a great superpower in the whole world, and will provide for the prosperity of the other nations.
Pakistan Zindabad! Pakistan Paindabad! Long Live Pakistan
Corrupt Political dynasties, Influence of Army and Rigged Voting System of Pakistan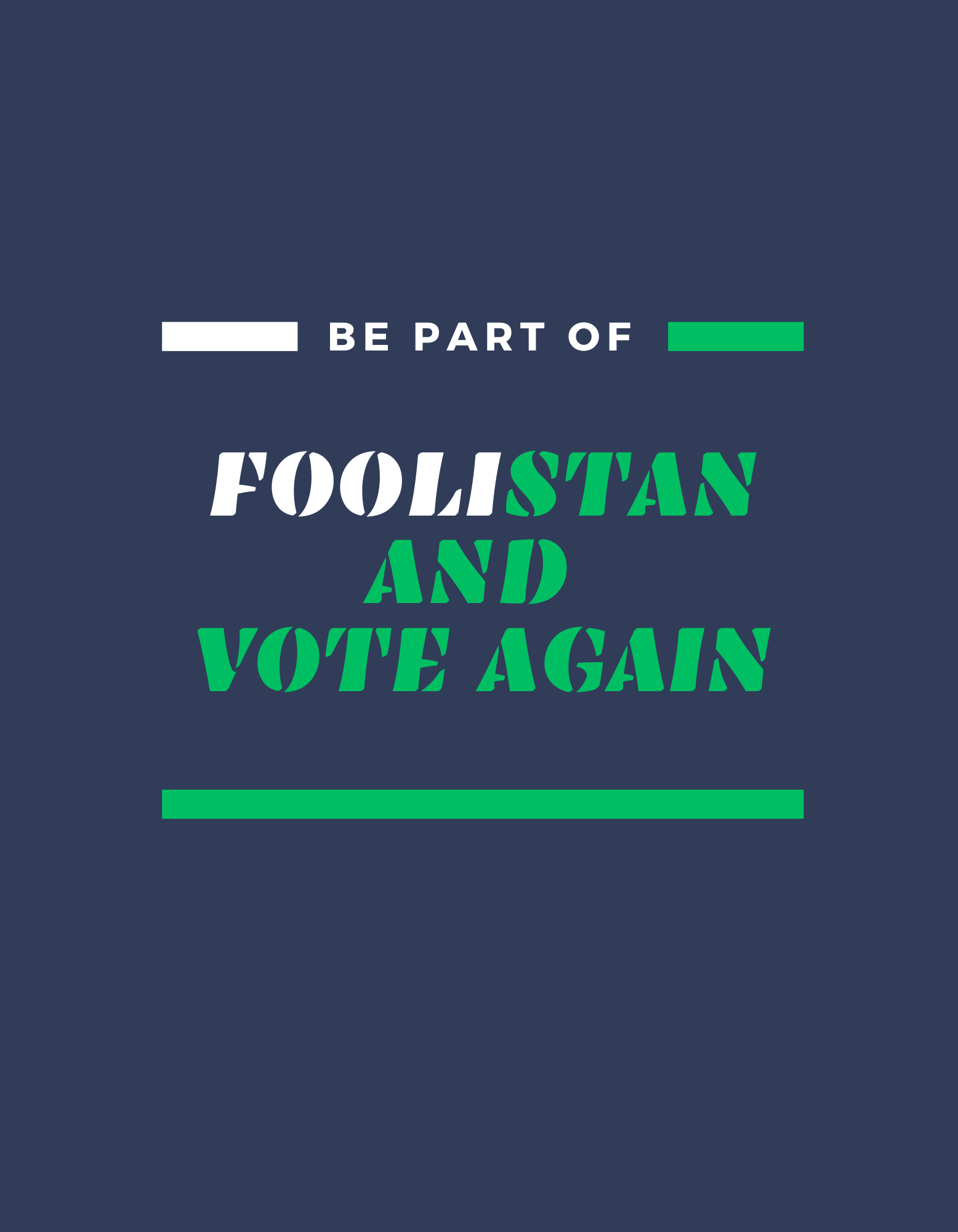 Corruption is a pervasive problem in many areas of Pakistani society, and the country's voting system is no exception. Pakistan has a long history of election fraud, with allegations of vote-rigging, intimidation, and coercion being common occurrences in many parts of the country. This has led to widespread disillusionment and distrust in the electoral process, making it difficult for the government to maintain legitimacy and for citizens to have faith in their elected representatives.
One of the most significant issues with the voting system in Pakistan is the prevalence of vote buying. Political parties and candidates are known to offer cash, goods, and other incentives to voters in exchange for their support. This practice undermines the integrity of the voting process, as it allows those with money and power to influence the outcome of the election, rather than allowing citizens to vote based on their beliefs and values.
Another issue is the lack of transparency and accountability in the voting process. The Election Commission of Pakistan (ECP) is responsible for overseeing the electoral process, but its effectiveness has been called into question on multiple occasions. There have been allegations of biased decision-making, and it has been criticized for not doing enough to prevent electoral fraud and ensure fair elections.
Additionally, the use of violence and intimidation is also a common tactic used during elections in Pakistan. Candidates and political parties have been known to use force to intimidate voters, and there have been reports of violence and even deaths during election campaigns.
The consequences of a corrupt voting system are far-reaching. When people do not trust the electoral process, they are less likely to participate in elections, and this can lead to a lack of representation for certain communities or groups. Furthermore, when elections are not perceived as free and fair, it can lead to civil unrest and instability, which can have negative implications for the country's social and economic development.
Hence, the corrupt voting system in Pakistan is a significant challenge for the country's democracy. Addressing this problem will require a concerted effort from all stakeholders, including the government, civil society, and citizens. The government must take steps to strengthen the ECP's independence and increase transparency in the electoral process. Civil society must continue to advocate for free and fair elections, and citizens must remain vigilant and actively participate in the democratic process. Only through collective action can Pakistan's voting system become more transparent, accountable, and truly representative of the will of its people.
Corrupt political dynasties are another major issue in Pakistan that exacerbates the problem of corruption in the country's political system. Many political families have dominated Pakistani politics for decades, with political power being passed down through the generations. This has led to a concentration of power among a few elite families, creating a system that is ripe for corruption and abuse of power.
One example of a political dynasty in Pakistan is the Bhutto family. Zulfikar Ali Bhutto, the founder of the Pakistan People's Party (PPP), was the first democratically elected prime minister of Pakistan in 1973. However, his daughter, Benazir Bhutto, also served as the prime minister, as did her husband, Asif Ali Zardari, who became notorious for his corruption during his time in office. Despite allegations of corruption and abuse of power, the Bhutto family has remained a powerful force in Pakistani politics, with Benazir's son, Bilawal Bhutto Zardari, now leading the PPP.
The Sharif family is another prominent political dynasty in Pakistan, with Nawaz Sharif serving as the prime minister on three separate occasions. However, his tenure was plagued by allegations of corruption, and he was eventually removed from office in 2017 due to corruption charges. Despite this, the Sharif family remains a powerful force in Pakistani politics, with Nawaz's brother, Shehbaz Sharif, serving as the leader of the opposition.
The concentration of power in the hands of a few families creates a system that is susceptible to corruption, nepotism, and cronyism. This is because political families often use their influence to secure government contracts, favors, and positions for their relatives and allies. This results in a lack of meritocracy, as individuals are not appointed to positions based on their qualifications or abilities, but rather on their connections to those in power.
Moreover, political dynasties perpetuate a sense of entitlement and privilege among those in power, making it easier for them to abuse their positions for personal gain. This undermines the democratic ideals of accountability, transparency, and fairness, and contributes to the erosion of trust in government institutions.
The influence of the military on Pakistani politics is another factor that contributes to corruption and undermines democratic institutions. The military has played a significant role in Pakistani politics since the country's inception in 1947, and has often acted as a check on civilian politicians, frequently intervening in politics to protect its interests.
The military has been known to interfere in elections, often supporting particular candidates or parties that are viewed as favorable to its interests. In some instances, the military has even rigged elections or coerced political leaders into forming alliances that align with its interests. Such actions undermine the basic principles of democracy, where free and fair elections are the cornerstone of a representative government.
In addition to electoral interference, the military also exerts its influence through the country's security apparatus, with many key government positions being held by military officers. This allows the military to have significant input on government decisions, even in areas that are not directly related to security or defense.
Moreover, the military's influence extends to the economic sphere, with military-controlled entities often receiving preferential treatment in government contracts and other economic activities. This leads to a concentration of wealth and power in the hands of military officials, further entrenching their hold on the political system.
This situation has led to a situation where the military has significant influence over the civilian government, with politicians often unable or unwilling to take decisions that go against the interests of the military. This has contributed to a culture of impunity, where military officials are often immune to prosecution for corruption or human rights abuses.
To address this issue, it is crucial to promote greater transparency and accountability in government institutions. This can be achieved by strengthening democratic institutions and creating greater checks and balances on the power of the military. Civil society must also be empowered to hold the military accountable for its actions, and political leaders must prioritize the interests of the country and its people over their own personal gain.
In conclusion, the influence of the military on Pakistani politics is a significant challenge to the country's democratic institutions and contributes to corruption and a lack of accountability. To achieve a more equitable and democratic system, it is necessary to promote greater transparency and accountability in government institutions and to create a political system that is more representative of the country's diverse population.
Additionally, the prevalence of corrupt political dynasties in Pakistan is a significant challenge to the country's democracy and its ability to govern effectively. To address this issue, it is crucial to promote greater transparency, accountability, and meritocracy in the political system. This can be achieved through a variety of measures, such as strengthening institutions, promoting transparency in political financing, and empowering civil society to hold those in power accountable. Ultimately, the success of these efforts will depend on the willingness of Pakistan's political elite to prioritize the interests of the country and its people over their own personal gain.