The City of Karachi is certainly doomed, with flooded streets and no electricity, people are barely making the two ends meet. There are multiple reasons why Karachi is facing a disastrous situation because the city of Karachi should have been like a European city but currently its infrastructure, it cannot even compete with underdeveloped African cities. Every city is built on a mega plan, with roads and infrastructure of drainage is being laid out. The foundations of Karachi have become old and by this time, Karachi would have gone tons and tons of changes to become a self-sustaining metropolis. But, the tale about Karachi's past is sad and not worth telling. Therefore, we don't want to discuss the past, what has been done is done and now we have to move forward. What can we do make this city better, because there are three problems that are being faced by this city which are persistent and has made the life of 16,094,000 people a living hell. The problem of drainage, the problem of electricity and the problem of waste management. This article intends to provide a solution rather than criticising any authorities because criticism cannot make a difference, not now and not in future.
How to solve the Electricity problem
Electricity generation with solar panels
Karachi mostly witnesses hot weather, except a rainy monsoon season that does not persist for long. We can solve our electricity problem by taking advantage of the hot summers and the hot summers even persist until late October and also until the earlier days of November. A big field having tons and tons of solar panels can be created, that investment would be one time and every home can be given a particular quota of electricity that can be utilised every month.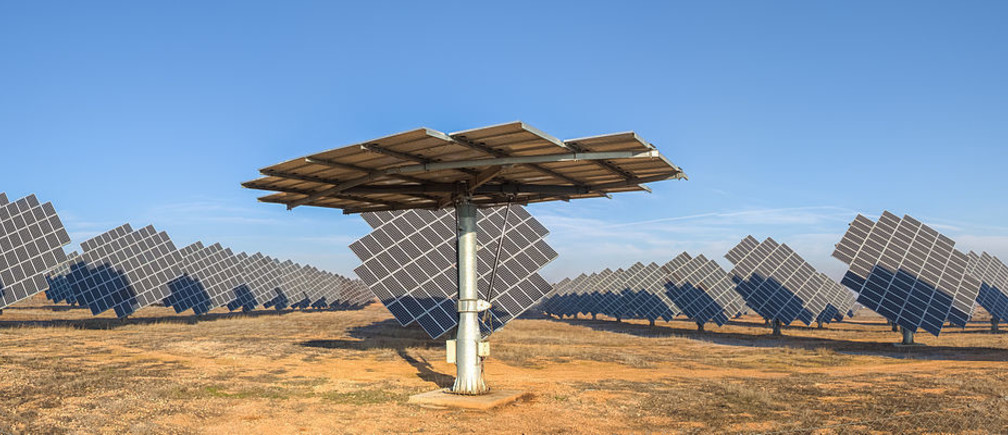 Electricity generation with Waste
We all know that tons of tons of waste have been wasted on the streets of Karachi since we don't have a proper waste collection system. An easy way to utilise that waste is to convert the excess waste into the energy. Again it will not be a big ask, and I don't think what kind of 18th amendment is stopping a prime minister to invest in a megacity like Karachi. Below stated figure is a simple process to convert the waste into the useable energy. But the problem is that how do we collect waste, if people keep throwing the waste on their streets, since there is no one who will come to collect the waste from their home. Hence, it will be disposed anywhere outside their home. Now, lets talk about how to solve the waste management problem.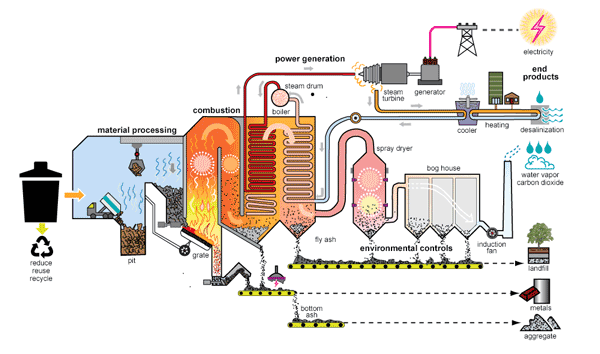 How to solve the problem of waste management
Design an incentive waste collection system
Waste collection can be easily done, by paying a simple amount to people, obviously, a workforce will be hired to collect the waste. The people of Karachi will be provided two bags and they have to segregate their waste with glass in one shopper and other waste in one shopper. So that the recyclable waste can be easily sent to waste to energy plant and hence its segregation from the waste that cannot be used to make electricity will not be a problem. Now lets talk about how to solve the problem of excess rainwater, and how the rainwater can be utilised effectively
How to solve the problem of excess rainwater
Design an underground sewage system
An underground sewage system will store the water and transfer it to certain parks and bigger fields that are specially created for a recreational basis. Chinese have created such solutions in which excess rainwater is being transferred to large recreational fields and hence they don't have to water the plants with another source of water. Not only this rainwater can be treated and used to plant vegetables in the same recreational spaces. All of the above-provided solutions are not out of the world and might not demand huge investments. All we need is to invest in the city of Karachi and to ensure its proper development. Else our next generation would be suffering from the same problems that we are suffering from.
How to shape a sustainable city
A sustainable city includes a proper sewage system, renewable energy plants, good recreational spaces for people to hang out. Sustainable transportation and good infrastructure that is built to travel to and fro from a location. None of these can be found in a doomed city like Karachi. But in future, we as citizens of Karachi demand these things as we deserve better and better living standards. We cannot wait more, the waiting time has already passed and our lives have already infected!
Corrupt Political dynasties, Influence of Army and Rigged Voting System of Pakistan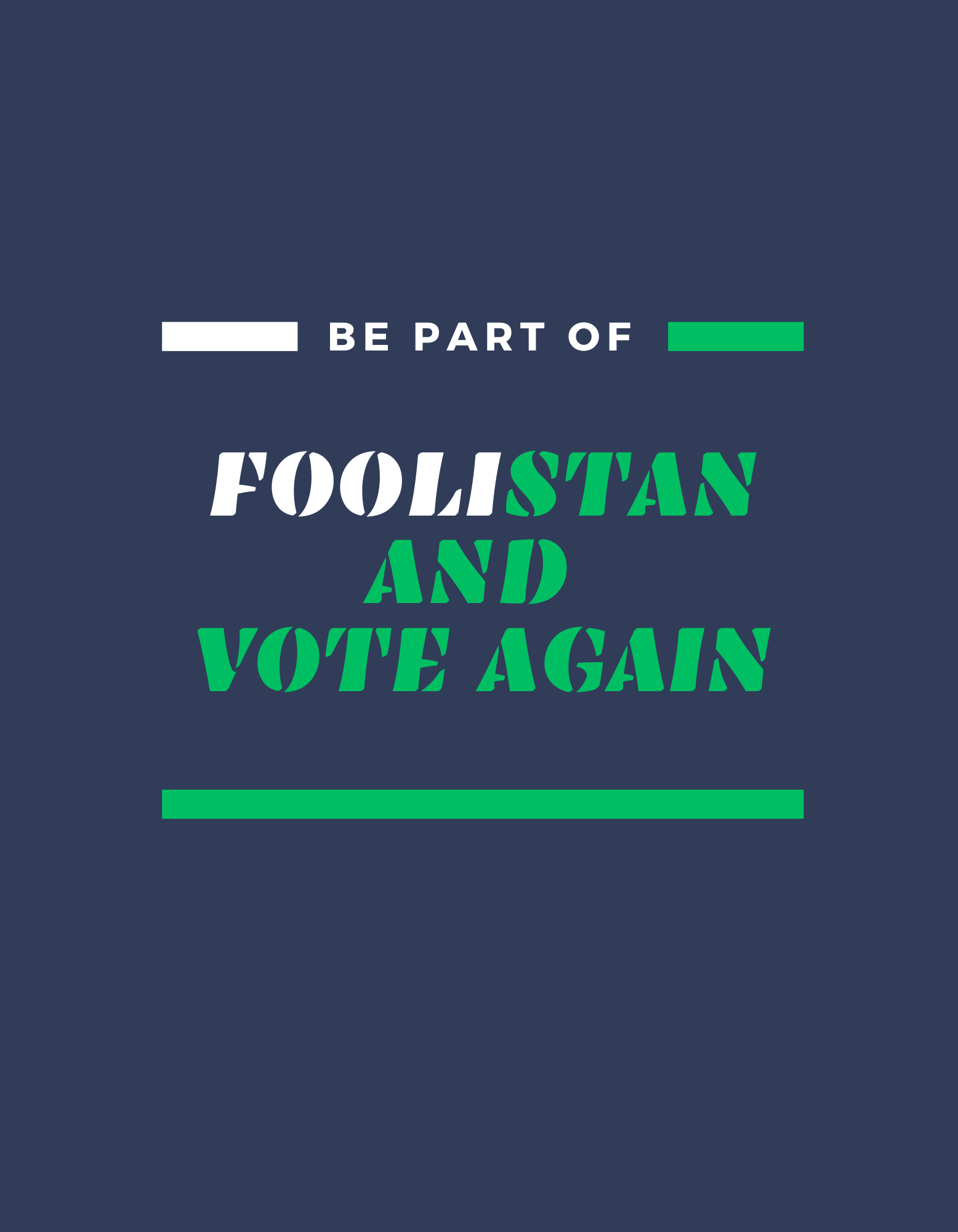 Corruption is a pervasive problem in many areas of Pakistani society, and the country's voting system is no exception. Pakistan has a long history of election fraud, with allegations of vote-rigging, intimidation, and coercion being common occurrences in many parts of the country. This has led to widespread disillusionment and distrust in the electoral process, making it difficult for the government to maintain legitimacy and for citizens to have faith in their elected representatives.
One of the most significant issues with the voting system in Pakistan is the prevalence of vote buying. Political parties and candidates are known to offer cash, goods, and other incentives to voters in exchange for their support. This practice undermines the integrity of the voting process, as it allows those with money and power to influence the outcome of the election, rather than allowing citizens to vote based on their beliefs and values.
Another issue is the lack of transparency and accountability in the voting process. The Election Commission of Pakistan (ECP) is responsible for overseeing the electoral process, but its effectiveness has been called into question on multiple occasions. There have been allegations of biased decision-making, and it has been criticized for not doing enough to prevent electoral fraud and ensure fair elections.
Additionally, the use of violence and intimidation is also a common tactic used during elections in Pakistan. Candidates and political parties have been known to use force to intimidate voters, and there have been reports of violence and even deaths during election campaigns.
The consequences of a corrupt voting system are far-reaching. When people do not trust the electoral process, they are less likely to participate in elections, and this can lead to a lack of representation for certain communities or groups. Furthermore, when elections are not perceived as free and fair, it can lead to civil unrest and instability, which can have negative implications for the country's social and economic development.
Hence, the corrupt voting system in Pakistan is a significant challenge for the country's democracy. Addressing this problem will require a concerted effort from all stakeholders, including the government, civil society, and citizens. The government must take steps to strengthen the ECP's independence and increase transparency in the electoral process. Civil society must continue to advocate for free and fair elections, and citizens must remain vigilant and actively participate in the democratic process. Only through collective action can Pakistan's voting system become more transparent, accountable, and truly representative of the will of its people.
Corrupt political dynasties are another major issue in Pakistan that exacerbates the problem of corruption in the country's political system. Many political families have dominated Pakistani politics for decades, with political power being passed down through the generations. This has led to a concentration of power among a few elite families, creating a system that is ripe for corruption and abuse of power.
One example of a political dynasty in Pakistan is the Bhutto family. Zulfikar Ali Bhutto, the founder of the Pakistan People's Party (PPP), was the first democratically elected prime minister of Pakistan in 1973. However, his daughter, Benazir Bhutto, also served as the prime minister, as did her husband, Asif Ali Zardari, who became notorious for his corruption during his time in office. Despite allegations of corruption and abuse of power, the Bhutto family has remained a powerful force in Pakistani politics, with Benazir's son, Bilawal Bhutto Zardari, now leading the PPP.
The Sharif family is another prominent political dynasty in Pakistan, with Nawaz Sharif serving as the prime minister on three separate occasions. However, his tenure was plagued by allegations of corruption, and he was eventually removed from office in 2017 due to corruption charges. Despite this, the Sharif family remains a powerful force in Pakistani politics, with Nawaz's brother, Shehbaz Sharif, serving as the leader of the opposition.
The concentration of power in the hands of a few families creates a system that is susceptible to corruption, nepotism, and cronyism. This is because political families often use their influence to secure government contracts, favors, and positions for their relatives and allies. This results in a lack of meritocracy, as individuals are not appointed to positions based on their qualifications or abilities, but rather on their connections to those in power.
Moreover, political dynasties perpetuate a sense of entitlement and privilege among those in power, making it easier for them to abuse their positions for personal gain. This undermines the democratic ideals of accountability, transparency, and fairness, and contributes to the erosion of trust in government institutions.
The influence of the military on Pakistani politics is another factor that contributes to corruption and undermines democratic institutions. The military has played a significant role in Pakistani politics since the country's inception in 1947, and has often acted as a check on civilian politicians, frequently intervening in politics to protect its interests.
The military has been known to interfere in elections, often supporting particular candidates or parties that are viewed as favorable to its interests. In some instances, the military has even rigged elections or coerced political leaders into forming alliances that align with its interests. Such actions undermine the basic principles of democracy, where free and fair elections are the cornerstone of a representative government.
In addition to electoral interference, the military also exerts its influence through the country's security apparatus, with many key government positions being held by military officers. This allows the military to have significant input on government decisions, even in areas that are not directly related to security or defense.
Moreover, the military's influence extends to the economic sphere, with military-controlled entities often receiving preferential treatment in government contracts and other economic activities. This leads to a concentration of wealth and power in the hands of military officials, further entrenching their hold on the political system.
This situation has led to a situation where the military has significant influence over the civilian government, with politicians often unable or unwilling to take decisions that go against the interests of the military. This has contributed to a culture of impunity, where military officials are often immune to prosecution for corruption or human rights abuses.
To address this issue, it is crucial to promote greater transparency and accountability in government institutions. This can be achieved by strengthening democratic institutions and creating greater checks and balances on the power of the military. Civil society must also be empowered to hold the military accountable for its actions, and political leaders must prioritize the interests of the country and its people over their own personal gain.
In conclusion, the influence of the military on Pakistani politics is a significant challenge to the country's democratic institutions and contributes to corruption and a lack of accountability. To achieve a more equitable and democratic system, it is necessary to promote greater transparency and accountability in government institutions and to create a political system that is more representative of the country's diverse population.
Additionally, the prevalence of corrupt political dynasties in Pakistan is a significant challenge to the country's democracy and its ability to govern effectively. To address this issue, it is crucial to promote greater transparency, accountability, and meritocracy in the political system. This can be achieved through a variety of measures, such as strengthening institutions, promoting transparency in political financing, and empowering civil society to hold those in power accountable. Ultimately, the success of these efforts will depend on the willingness of Pakistan's political elite to prioritize the interests of the country and its people over their own personal gain.