When I graduated I had a lot of dreams, I was thinking to transfer my knowledge so that what I learnt can be consumed by others and that way a new era should begin. I clearly want to take everything like a storm, on my chest and I was ready to fight for one thing, good and quality education for everyone. I realised that if we can be educated even a single person from a home, then we can eradicate poverty and that is what I thought of the problem myself. In a city like Karachi, that hustles and bustles with humans, but that is known widely for getting mugged on streets and mobile snatching, street crimes were often regular. Clearly, people had less education, fewer jobs, therefore no money and young men were forced to rob people. Education was the answer, but my path was never a straight one, I had a lack of mentors my whole life. I made so many mistakes but whatever I learnt, was because when mistakes were made, I had a lesson in front of myself.
I started teaching young guys when I was like 19, English, mathematics and science. The necessary subjects that a human should be educated about. When I got into a college as a diploma teacher, I was very happy with myself that finally, I have a good stable job and where I could practice my passion. I started with all the passion I had, but when I got deep into the management. People were corrupt, fake degrees, sitting on someone else's position. Cheating in final exams, externals were being paid. Books were just copy-paste, piece of crap, so I got terrified, I asked some of my colleagues about all those things. They asked me to keep my mouth shut and for them It was normal. It was like when you know that killing a person is prohibited but you kill the person anyway, saying it does not matter, someone is going to kill anyways. Various analogies have been showed to me, that it does not matter, If I will not participate in this process then someone else will be hired. My self-esteem died, I cornered myself from every particular process, I started to leave the meetings for no reason because I had a philosophy, " to do what's right, whatever are the consequences".
I knew the wisest man, my grandfather from the mother's side. I went to him asking questions. That it's my dream job, but now I feel like, I am doing nothing right, but I have become what's corrupt and injustice to human beings. Teachers don't take any interest in teaching students, they just care about their salaries, they are being paid, degrees have been handed out to rich people, they just come in to pay the fee and write their names. I have seen politicians, and their children's both getting their degrees, and I was shocked as my brain will explode. After explaining the situation, my grandfather said. I know it is your dream to serve your countrymen but you cannot fight this fight alone. I believe you are a man of faith, you have to fight this system if you think you are the right man for this job. Because I know, there are not many beings who will take this risk willingly, they are small people, they are not born to do what's right, they are born to become the part of the system. So, go and challenge and system, that seems like what you should be fighting for, to save the education system, rather than becoming the part of this corrupt system. Gather evidence and go to court.
The next day, I called a few of my local lawyers and go their advice on the matter. They asked me if I have some evidence in order to support my case. After gathering some of the evidence, my next move was to leave college. But when I resigned, I was asked into the office in order to know the cause for resigning. I felt like, I have been threatened that if I leak any of the loopholes in the system then I will be dealt with. After that day, I was being more quickly into my approach for taking this case public. I started a social media campaign on both Facebook and Twitter, and day by day my students and most of the general public understood what am I fighting for.
I conducted research about cheating, through the responses I realised that most of the people in the country are cheating in order to get their diplomas. The whole system was corrupt and it had to stop. When I had my first court appearing, I was terrified but my family supported me throughout my journey so, I went to court and while driving, I was thinking of everything that could go wrong. But when I was stepping into court, people were gathered outside the court for my support and at that moment I felt like I was not alone in this journey and now I have if not thousand than hundreds of people with me.
I stood by the court, in front of those I used to work with, they tried to intimidate me with their power but I was not steeping aside, at that time I was all in. When the court has to rule a hearing, they asked me for my suggestion, what do I want, I said I want all of them in jail, at least those I know who are corrupt and they are spoiling the diploma degree. Then, I proposed my curriculum, I asked the court that Higher education commission can look into my curriculum for the diploma of an associate engineer. I was preparing for the war, I asked every one of my good old friends to step in this war with me. We designed a curriculum for electronics, computers, mechanical, and civil engineering for the time being. Then after hearing all my account, the court said, that final decision will be taken after at least 3 months. I was being called by national television, and I made the headlines. A young engineer from Karachi stands against the corrupt mafia, and he wants all of those involved in jail.
They asked me on the live T.V, what do I want actually, I told them, " Our kids need education, we have to make a name around the world, have you ever had a look at those things that we use, cellphones made in the U.S.A, Cars made in Japan or Germany, Electronics made in China, medicinal research's conducted in Europe. Why not here, why not made in Pakistan, we have to understand that we are lacking a mindset because when someone else innovates for you, you lose all of your self-respect, and you don't take responsibilities for anything. I want my people, especially those young people listening and watching out there to understand that they need to be innovators, and they need to solve the Global problems, once they are done solving the issues in the country. Don't run out of the country when it requires you the most, I know when you think, that you are talented, the next thing that comes into your mind is to go aboard and take a degree from there. But the mindset has to change, we need you all here, we need to set the record straight, from now on we have to fight everything corrupt.
I want all of those people, who were corrupt to be in jail and I want to set the example that one man can make a difference. Because I know there are many out there like me, they are just being talked into the same idea that their voice does not matter. But I want to tell them, If I can do this, then they can also bring their issues to surface and they can file the court case against the corrupt people. Join my Facebook page and fund my organisation, the "commendable doctrine". After I was done with my appearance on my T.V many people approached me and asked me that they stood by me. I realised, they want me to become a part of their campaigns so that they can have an added voice for themselves. I asked them politely, that I fight for one and only thing that is the education system. I realised that I need to strengthen the primary education in my country, so I made few queries to higher education and then asked them if I can go thought the primary education curriculum that is being taught in schools.
Now I had a team of around 15 young men and women who were providing me with their services voluntarily. We reviewed the primary education curriculum and realised the curriculum is very outdated and there are two different curriculums for private and for government schools. So, we were creating societal differences and different mindsets, poor people go to a government school, while rich go to private. Again, we worked hard for a week and approved the same curriculum for both the private and the government schools. We funded mobile schools, people would volunteer for just one hour, the school was just for 3 hours, so no one had a hesitation to volunteer for just one hour. Again, only three subjects, math's, science and English.
Our team started getting bigger, now we had programmers who were working on our websites, and we designed an application, where you can file a complaint against people who are involved in corruption especially in educational institutions. We started the whistleblowing concept, and we set the rewards for the people who used to blow the whistle for any corruption in their college, school or university. We started raising our voice for increasing the salaries of primary school teachers and we set criteria that a primary teacher should have 16 years of education. A primary teacher used to get 10 to 12 thousand but we protested and their salaries increased to up to 30 thousand. Then we started focusing on the complaints, we started making workplace harassment laws for women, especially in the education sector. Every issue from top to down, we were solving it, there were so many problems to be solved and we were too little to solve them at a time. But we were doing it one by one, because it was my promise to those people that I will be doing what is right and the wrong is never right anymore if somebody says that to you, he or she is a criminal and should be taken down.
People were threatening me, I was receiving hate speech from people also, that I was working to make myself popular and it was self-fame. Some also speculated that I would leave my campaign, the very second I will be offered a huge sum of money. Or I would merge with some international NGO, and they are still funding me for an international cause. But the truth was that my determination, didn't skip a step, it helped me focus on what was the true cause of my campaign, "Commendable doctrine". When I used to be out, people used to follow me on their bikes and they issued threats that they know me and if I don't stop, I will be done very soon. The court verdict day was coming closer and closer, and I was getting myself ready, I was ready to understand that there are some loopholes in the system that will take some time to be solved. So, I was ready for the aftermath of the decision, if it will go against me, and how those people can affect my campaign and what I stood for.
And then I was standing in the court, and it was the same, those people I used to work for, were trying to intimidate me with their looks. And before I entered in the court, I guy approached me and hold my hand and said to me that after the court hearing, it's the end. I was never fearful because I lost my fear when I stood against the corrupt mafia. The court in their verdict said, " We find the institution guilty of corruption on various charges, and finally the court asked me, What do you think should happen with those people.
My response was, " Your honour, I don't know the law, but it's my retribution against them, I never did it, that I lost my dream job, or that I want any self-fame, but I live with a philosophy and that was the one time, God was testing me against my own beliefs and I hope he will forgive me for my time at the institution because I also took part in the corrupt activities". I realised that I have to give up my big dream, I order to pursue what is right, so I will say it again, when they will be locked up, maybe they will understand, that's the price they have to pay because they are responsible why Pakistan (my beloved country) is so far behind the line. My country should be innovating, when you innovate, it means that you are responsible for a lot of things, it means that you are helping humanity with something. But these guys, they have imposed a failed system on everyone and now that people have been practising it for so long, they think that there is nothing wrong with it. I want that to end today, and I want you to make an example for them. Thank you….
I knew deep down, that could be my last speech, so I said what I wanted to and I was smiling, because I achieved today what I fought for. Everyone, who has been involved in corruption was jailed for 10 years, and they were subjected to community service also. It was a humiliation for them, people were throwing all kinds of things on them when they went out. I was waiting for my fate, but then people came and they took me on their shoulders. They were chanting all sorts of stuff, someone was saying … that I should be running for prime minister … someone was saying …that I should look into other professions also. I saw the same guy, who threatened me before, coming closer to the crowd. When I saw him taking out his gun, I closed my eyes, a shot was fired. People were all over the place, in panic. They grounded the guy and he was unable to fire at me, police came and took him into custody. At that time, I realised, I am even more needed by my people, and I will look into other corrupt occupations.
" My cause was greater, but my life was short, a lot of miles to cover, and a lot of hurdles to overcome"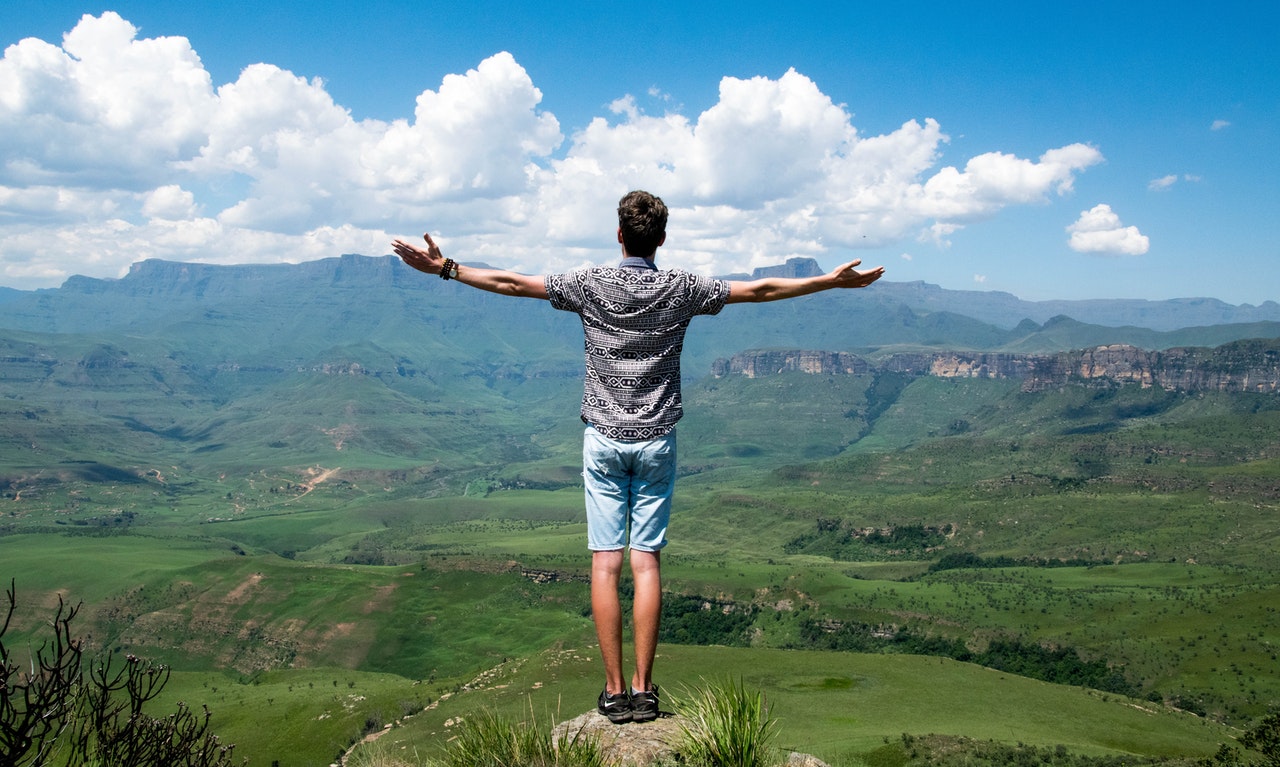 My 29 years on earth were interesting but under-rated and now I feel scared to step into my thirties. I travelled, became a teacher but then I got back to where I was. Unemployed, single and broke, because for me long-term planning is not attractive. People are married, some have kids, some immigrated to Europe, but I am still trying to find the bits and pieces that would complete my stability. Life seems like oblivion, a dream of realities that are un-achievable. No motivation or have I achieved everything that I wanted. I know its human dilemma, we always think about the good times, because no one wants to remember the bad moments when they are happy. They say we have books and manuals written for everything, books sent by GOD, and some written by wiser men. But they talk about groups, not individuals, people like me have manuals of their own. I thought sometimes to write a book full of my life experiences with others, what problems did I encountered when I was a teenager and then adult for my generations to come. But it will always fall short, life is never the same for everyone, it can happen good and bad, but it cannot happen likewise for everyone at the same time.
I always got 7th position until 8th class among 62 boys, I never felt any motivation to do well. Being lazy and irregular was my only good impression. But then a woman changed me, she told me manners and gave me motivation. I got better in my class because she used to bring me wisdom every day and I was afraid that it is not going to be the same. Then I lost her and lost my motivation too. Time passed but a ray of hope came and one day I found her name on a list with mine, she was looking to attend the same university but I shrug off my shoulders, thinking it is someone else. Then I saw her sitting behind me in the exam, she never whispered nor did I. Just to get a single glimpse of her, I had to finish early and wait outside for her. My sight confirmed it was her but then I was afraid that these four years in the university, can go both wrong and right for us. I never felt that with anyone, she used to stand on my feet while dancing because she fell short. I understood, what does it mean to kiss someone, feeling someone so close by my heart, I can easily smell her soul.
Then again, a long pause in life took me to incredible adventures, I met people, understood them and understood their problems. I realise there is always someone, somewhere in the world, who is surrounded by more problems than me. Divorce, breakups, abuse, cause us depression and if it was all written to happen then we could have been happier by avoiding, forgiving and forgetting. I found someone again, far away from where I was born, on alien land she asked me to meet her in the hospital, having no understanding of the local language I went to look for her. Mingled with people, took a little bit of time to adjust and with flowers and chocolate that are my two companions or compatriots when I visit the sick, were by my side, listening to the song of light, I get so close to her, but she was frail and being operated so she could not extend any gestures.
Love is a taste, and my taste buds are no stranger to it. I fell in love with a girl when I was just 14 years old, the time was naïve and inappropriate, but she was young and enthralling about her beauty. The love affair went on and off, but there was nothing among us that could tie us stronger, so I let her go. She got married happily, but I did predict that this will not be for so long, a woman of liberation cannot live in confinement. The truth becomes reality and she got divorced and it was not easy for her to cope with the pain. Pain is felt true when weaknesses are targeted, and then identities are tested. She lost her identity, experienced fits, and was given electric shocks to remind of herself. Humans are not resilient when they tortured against their beliefs and even then she gains her consciousness and understood the grounds of reality. Being true to her self, she demanded my possession, but she wanted me to abandon my family. I had to decide if I would choose love over blood, and I am a coward when it comes to blood, I was unable to surrender against my own will. I decided the second time, she is not worthy. And she disappears in thin air, and I don't see her coming again.
I always fell short of justice, whether it was love or family, my proposals were never fulfilled. As a child, I was a victim of abuse, my faults were little and less troubling. I hardly remember that I hurt someone in my childhood, but I remember those hard-ass beatings by my father that use to broke my small body, but with time I got accustomed to it. My father used to make little money, so every now my mother tortured me psychologically, bragging about the money and its importance and why a human should praise it. My love for fiscal accumulation started the day when my mother married my father. My mother was from a middle-class family but there is no justification, how she got married to him. Since all my father had was a shattering home, that I feared would someday fall upon us. My father lived his whole life with tools of carelessness and with ideas of impracticality. I heard stories of wisdom from him, but I never watched him once practising the same.
Stuck among my destitute one day I tried to kill myself in the bathroom because my mother was beating me continuously since it was my only wish that could come true. But the plan failed, I was not ready to feel the pain of death so I decided that I will leave my family. One day, over a dispute among my parents at the dinner table, I stood and disappeared. I could not take any more, because our children came into the world without a purpose and our parents think us as a lost cause. I wandered on the strange streets with no acquaintance, looking for a purpose to my life, but I found misery and all I experienced out there was floundering. I realised I had no clue about my life, that's why I am lost. I came back home to find the purpose with a lesson learnt that life is never without meaning and if I ever try to bring another soul in this life, then there should be a purpose, otherwise, its another body looking for a cause. Being broke was my lesson of human hunger and starvation. Having no money in pockets and having a lot of it, I have seen both the times, what I know is; I was never happy.
My outings in school were no tales of a champion, I never danced with geeks, nor I trained with precocity. I always meddled in between, with little optimism about my future. But I realised that I can exchange wisdom if I am not gifted with it, then I will learn and practice. And then I experienced intuitions because parasites were growing in my brains. Those who were gifted felt short of their knowledge, since there motivation. To jolt my life, destiny fought me with both hands and with a bare-knuckle. I once fell down the roof my house, and the ladder down raging on my small body broke my right hand into pieces. Doctors make sure I don't ditch the incident with a normal bruise, their incompetence left me with an abnormality. I cannot turn my right hand with 360 degrees, meaning I would fall short of one more ability. What about those, who have no legs to walk or run and no hand to write or eat. But being stubborn is in my blood if my parents were rude to my existence, then I was rude to my failures. My rudeness was my ally, it worked like a shield for me that was keeping me intact while I was facing failures. When I was knocked down it was my rude behaviour, that took those shots on the chin and made me resilient. I ignored the ill-times when I realised it can bring no good to the future. Being rude to my parents would have made me empty from inside, so I thought something else to be rude at.
There was one time, I had saved 10,000 Pakistani rupees in a million years by giving tuitions and by teaching English to people. A small-town guy like me who was saving every penny thought he could buy something for himself but then challenges came forth again, beating my front door like they bought my property. My father went ill, a heart attack, the tobacco he chewed whole life was trying to chew him now. The ambitions of pleasing myself were lost again at the cost of injections, prescriptions and tablets. I abandoned the pain again, let it rot, and let it understand that it had no place in my heart. What I was looking for was something stable, something that I can hold on to for a longer-term. I thought my traditions would provide me for me, so I hang on to that intuition. I decided I will follow the norm, go at a girl's house and get married. My mother was insisting the same, so I decided in favour of that opinion. We want to a girl's house, when she came to sit along, it felt like she was watching a horror movie. Then my Spidey senses were pounding upon the gates of negation. How could I not bow against them, I flew away from there, without doubting my mind, because that girl was screaming loud, that she does not give a fuck.
My mother tongue is Urdu, Pakistan's national language. Due to British colonialism, both Indians and Pakistani people try to become as efficient as they can while learning English, and especially at speaking. The upper class in Pakistan mostly speaks good English, the middle class, however, mixes it up with few words of English in a sentence of Urdu. Teachers gauge a student's intellect based on a student's English speaking power. Almost all of the presentations are given in English, even when there is no need to speak it in front of all native Urdu speaking individuals. Language is always the need of the moment, a tourist will always be happy to speak a local language because he knows that's a comfortable mode of exchange. I understood that my English has to be good, not only good but I have to have an accent. I watched tons and tons of movies, learnt the dialogues, practised them, tried my accents in job interviews. I always felt the interviewee was influenced by the English speaking power, then I started writing because I hardly saw people writing passionately in my society. Wrote my first novel, it was fiction a story related to world war 2.
I got my first job not because I had an engineering degree but because I wrote furiously, I passed the test and interview because the interviewee read my book. I was the only person who got a job, just after the completion of the degree. But here, people are more concerned about their field jobs, for instance, if you are an engineer then you should be doing a job related to engineering. That's a really silly concept, one should do a job where one should feel comfortable because we don't learn much in bachelors, what we can learn is from our practical experience and so did I. I was doing like hard labour at my first job, management pushed me and I took it on the chin and worked harder and harder every other day. I went to work at 9 am came home at midnight. I saw people leaving the job just after their first day of training because they were not motivated like me and they probably did not have the burden to make money on their shoulders as I did. I was tough to nails, so did not give up and when I was leaving my job I was offered a much better salary and a management position but I left because it was not what I thought can be done continuously. When I left my first job, I was trained so I started working as a freelance writer and I was making good money from it.
I was watching a series, where the guy was trying hard to be a civil engineer but he was a teacher. When he started teaching he felt more comfortable, there was only one thing that I thought I might not be able to do in future and that was teaching. And then one of my friends, asked me that he needs an electronics engineer as a teacher, so I took that job and I realised the same that I like to tell people about my experiences and I like to teach them. I wanted the youth to grow and to become good leaders, I wanted to encourage them about their future. I started the Research and development department in the college and it was a success, students were involved in the RND and were working on different kinds of projects, that I assigned them. We won many competitions related to electronic projects, we proposed many viable solutions to the people to automate their lives. But, I was angry because I saw corrupt people there, who were not educated and who were just occupying their seats because of their political influence. I tried to inform various things about the upper management but no one was listening to me, but I was making more enemies, people were following me and people were watching my actions because I was fearless and I never stopped asking things about those people. Naturally, they want me out of the college, so I saw a huge slump in my salary, my salary was halved and I had no choice to leave the college, I left the college for one shift, but then the management ordered me to leave the college for both shifts. Many students were concerned about their final year projects, but I had no choice. Now I am 29 years old trying to figure out what should be my next move, now I think I should become an entrepreneur. So, To all those who are reading this now, life is not an easy task, so do justice by it and never falter by it as it comes forth with challenges.