Coronavirus tabahi macha chuka hay bhai, 72,530 cases confirm hgai hain aur 6,242 cases aur hain jo k confirm hsktay hain. Abhi tak is virus ka koi illaj nahi isliye koi bhi ulti sedhi afwaah par bharosa mat krain.
Sirf world health organisation ki website par jakar uski myths jo bust ki hain WHO nay wo daikhlain sab pta chal jaiga usmain ye btya gya hay ke adrak say, koi chlorine body par lgany say, koi ultraviolet light use krnay say, koi pneumonia k injection say kuch nahi hoga. Islye behtar hay k bhai tou thora wait krlay jab vaccine tayyar hjai gi tjhay btadega topibaaz. Bhai china say Pakistan ka relation buhat acha hay, islye wahan par jo bhi farq paryga uska Pakistan ko b asar hga. Yahan bht chinese cpec k liay kaam krha hay, islye wo virus b apnay sath lykr askta hay. Kuch asi b reports hain k wahan itnay ziada cases agai hay wuhan, china k andar k kcuh hospitals ab logo ko hospital main enter nahi honay dyrhy. 10 din say ziada ka lockdown hay ab china main. Testing kits bnai jarhi hain, china main jokay har banday ko test krsakti hain, jisko bhi lagta hai k wo virus say infected hay ya nahi.
Coronavirus ko 1 mahinay k liye notice kiun nahi kia jaska?
Bhai scene ye hay k, local doctors nay btadia tha sab ko online k ye disease anay wala hay. Kuch doctors ko tou court order bhi agya k kiun afwah phela rhay ho. Laikin bad main un hi doctors ko logun nay saraha k bhai aplogo ka shukria. Unmain say ek doctor 7 farwari ko apni jan kho betha hay. Bht say logo nay local government ko iska zimmedar thehraya hay kiun k wo disease ki alarming halat ko batanay main kamyab nahi rahi. Sab lunar year manatay rahay aur mazary say chuttian guzartay rhay. Bohat saray health officials ki naukrian b chali gain is chkkar main.
Tou bhai is disease say economy par kia fark paryga?
Bhai ye tu jab hi pta chalsakta hay jab is virus say recovery start hojai, wesay iska economy ya ma'ashi asar bura hi hay china par. Loug apnay ghar say kaam krha hay, koi shopping nai krha, hospitals saray bharay huay hain, esa lagta hay k china par Allah ka azaab nazil hogya hay aur china asli main koi jang lar rha hay. Khair hum apko china Asian market k stocks k baray main ek graph show krdengay jo k statista say uthaya gya hay. Loug puray plastic k bag main chal phir rhay hain bhai. Ye tou krna paryga agar apnay ap ko bachana hay, wesay kia plastic bag is disease ko body k andar ghusnay say rok sakta hay ye tu wakt hi btaiga. Wesay 60 fesad economy china ki transportation say faida leta hi, isliye koi transport b use nahi krha tou china par bht bura asar par rha hay. Hum Pakistani bhai china ki recovery k liay dua krtay hain aur ham inki imdad b jari rkhtay hain. Chal ab topi ka koi dosra article parhly.
Alien life signs are now visible on Planet Venus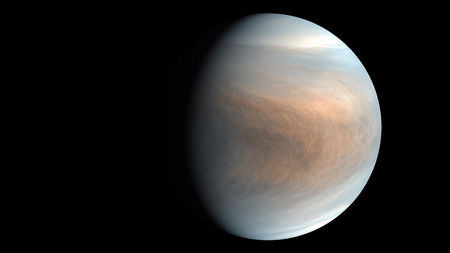 A rare toxic gas called as Phosphine has been found on the atmosphere of Venus, which does not indicate that humans will be thinking of travelling to venus for the near future but it is an indication of possible signs of Alien life. It has been indicated by scientists that this kind of quantity of phosphine is unexplainable and it can be an indication of alien life. Phosphine on earth can be found in pond slimes and penguin dungs, and it is the most foul-smelling gasses on earth. Therefore, scientists believe that it indicates a sign of life on Venus.
How this is an indication of life, this is the main question which further states the fact that the phosphorus cannot be produced without any non-biological way. Therefore, the alien microbes could be causing the production of this gas on venus's atmosphere. Because on the earth phosphine can only be made in a lab or through the help of the microorganisms. On Jupiter and Saturn also, there is a presence of phosphine but the idea storms on these planets are the main cause of the phosphine gas.
About 5 to 20 parts billion of phosphine gas is present on the venus's atmosphere. It is a lot more than we have the amount of phosphine present on earth. phosphine can be broken down by light and therefore it can be realised that some particular phenomena are continuously making or producing the gas again and again on the planet venus. We think that it is the causing of any biological life but it can be some other process that might be producing the phosphine gas.