Coronavirus tabahi macha chuka hay bhai, 72,530 cases confirm hgai hain aur 6,242 cases aur hain jo k confirm hsktay hain. Abhi tak is virus ka koi illaj nahi isliye koi bhi ulti sedhi afwaah par bharosa mat krain.
Sirf world health organisation ki website par jakar uski myths jo bust ki hain WHO nay wo daikhlain sab pta chal jaiga usmain ye btya gya hay ke adrak say, koi chlorine body par lgany say, koi ultraviolet light use krnay say, koi pneumonia k injection say kuch nahi hoga. Islye behtar hay k bhai tou thora wait krlay jab vaccine tayyar hjai gi tjhay btadega topibaaz. Bhai china say Pakistan ka relation buhat acha hay, islye wahan par jo bhi farq paryga uska Pakistan ko b asar hga. Yahan bht chinese cpec k liay kaam krha hay, islye wo virus b apnay sath lykr askta hay. Kuch asi b reports hain k wahan itnay ziada cases agai hay wuhan, china k andar k kcuh hospitals ab logo ko hospital main enter nahi honay dyrhy. 10 din say ziada ka lockdown hay ab china main. Testing kits bnai jarhi hain, china main jokay har banday ko test krsakti hain, jisko bhi lagta hai k wo virus say infected hay ya nahi.
Coronavirus ko 1 mahinay k liye notice kiun nahi kia jaska?
Bhai scene ye hay k, local doctors nay btadia tha sab ko online k ye disease anay wala hay. Kuch doctors ko tou court order bhi agya k kiun afwah phela rhay ho. Laikin bad main un hi doctors ko logun nay saraha k bhai aplogo ka shukria. Unmain say ek doctor 7 farwari ko apni jan kho betha hay. Bht say logo nay local government ko iska zimmedar thehraya hay kiun k wo disease ki alarming halat ko batanay main kamyab nahi rahi. Sab lunar year manatay rahay aur mazary say chuttian guzartay rhay. Bohat saray health officials ki naukrian b chali gain is chkkar main.
Tou bhai is disease say economy par kia fark paryga?
Bhai ye tu jab hi pta chalsakta hay jab is virus say recovery start hojai, wesay iska economy ya ma'ashi asar bura hi hay china par. Loug apnay ghar say kaam krha hay, koi shopping nai krha, hospitals saray bharay huay hain, esa lagta hay k china par Allah ka azaab nazil hogya hay aur china asli main koi jang lar rha hay. Khair hum apko china Asian market k stocks k baray main ek graph show krdengay jo k statista say uthaya gya hay. Loug puray plastic k bag main chal phir rhay hain bhai. Ye tou krna paryga agar apnay ap ko bachana hay, wesay kia plastic bag is disease ko body k andar ghusnay say rok sakta hay ye tu wakt hi btaiga. Wesay 60 fesad economy china ki transportation say faida leta hi, isliye koi transport b use nahi krha tou china par bht bura asar par rha hay. Hum Pakistani bhai china ki recovery k liay dua krtay hain aur ham inki imdad b jari rkhtay hain. Chal ab topi ka koi dosra article parhly.
Let's Dive deep into Ocean Gate's Submersible Tragedy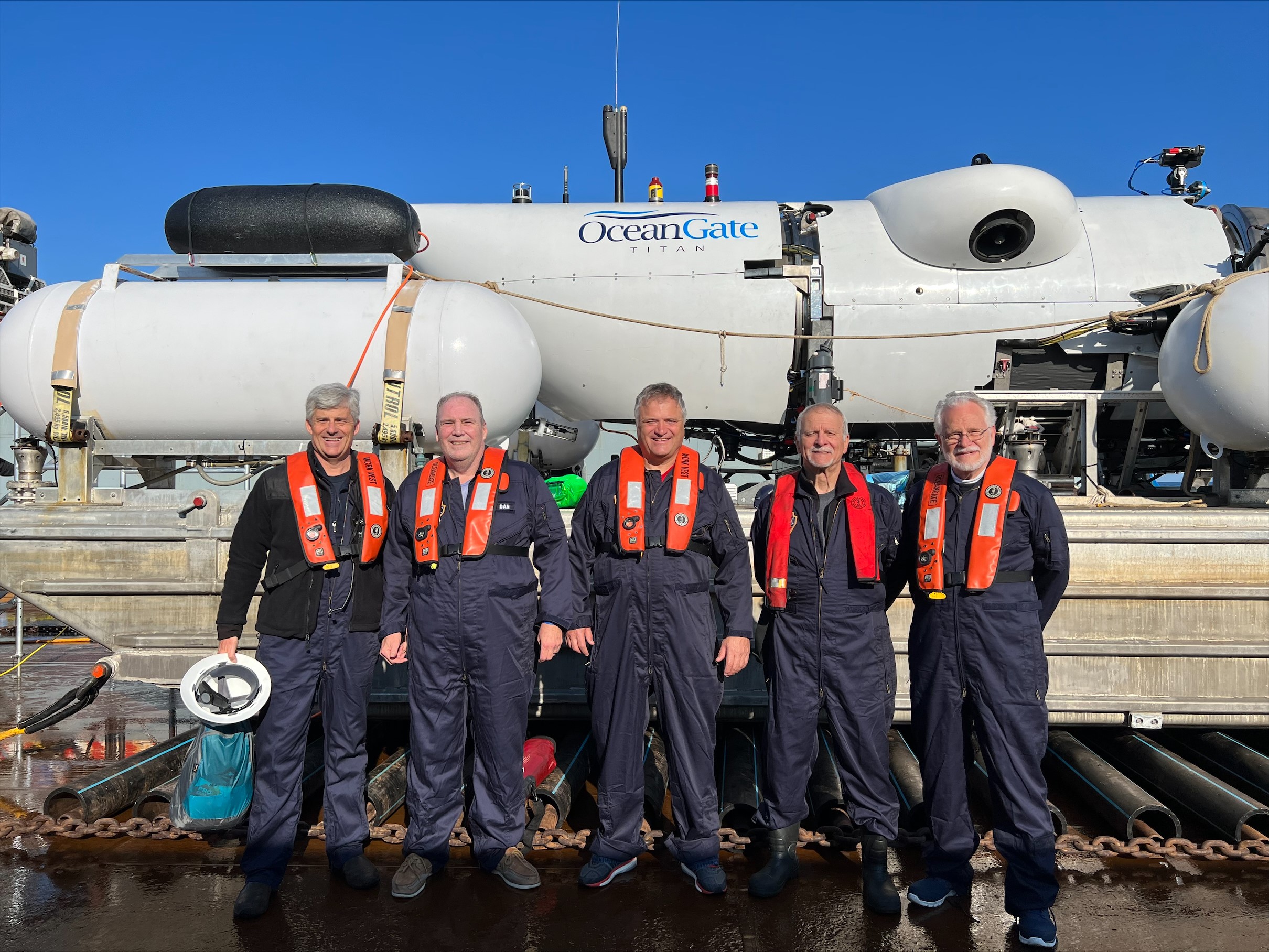 The website now says that they have suspended all exploration and commercial operations after the recent tragedy in which CEO Stockton rush himself with five others and lost his life. The expeditions that were advertised on the ocean gates website for Titanic's exploration were of 8 days and 7 nights, May 23 to June 23, max people were 6 on board, 5 others including the CEO Stockton rush, the minimum age for participation in this exploration is 17+, maximum people indicated for a dive were 6 per week. Wifi is also available on board. The departure and return location is St, Johns New Newfoundland, Canada. Dates for the 2024 expedition are also available on the website, 2024 Expedition Mission 1: June 12 – 20, Mission 2: June 21 – 29. Other essentials are listed below;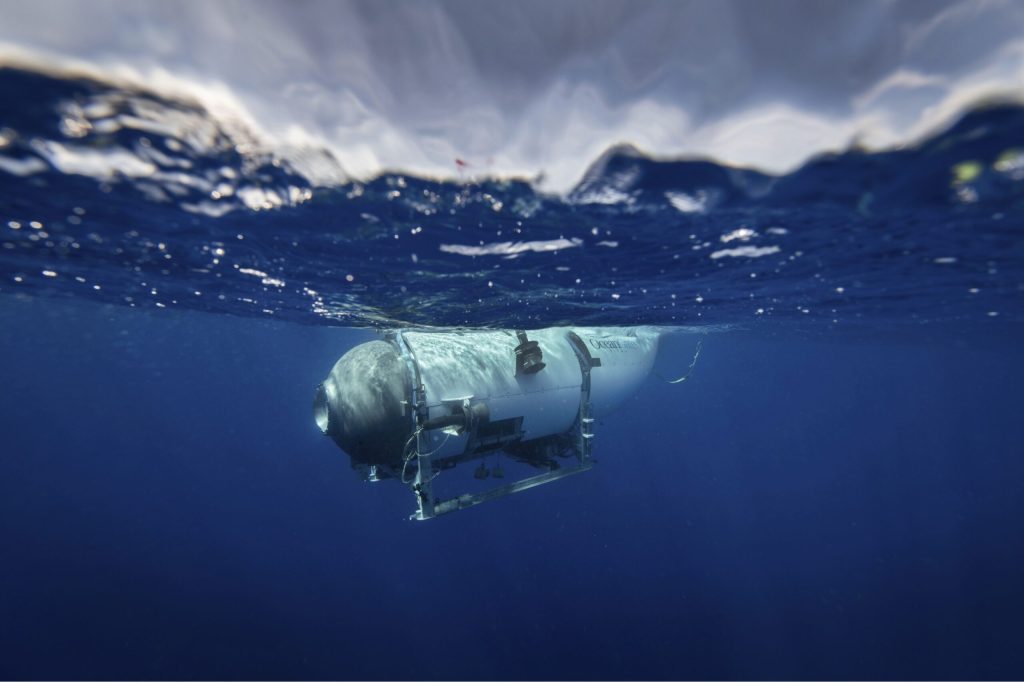 Bedroom
Stateroom
Price Includes
One submersible dive
Private accommodations
All required training
Expedition gear
All meals while on board
Price Excludes
Airfare and travel
Hotels and meals before departure
Travel or personal insurance
The video of the whole experience is also present on the website so that viewers can be advertised how and what are they going to experience if they are going to be on board for the titanic wreckage exploration.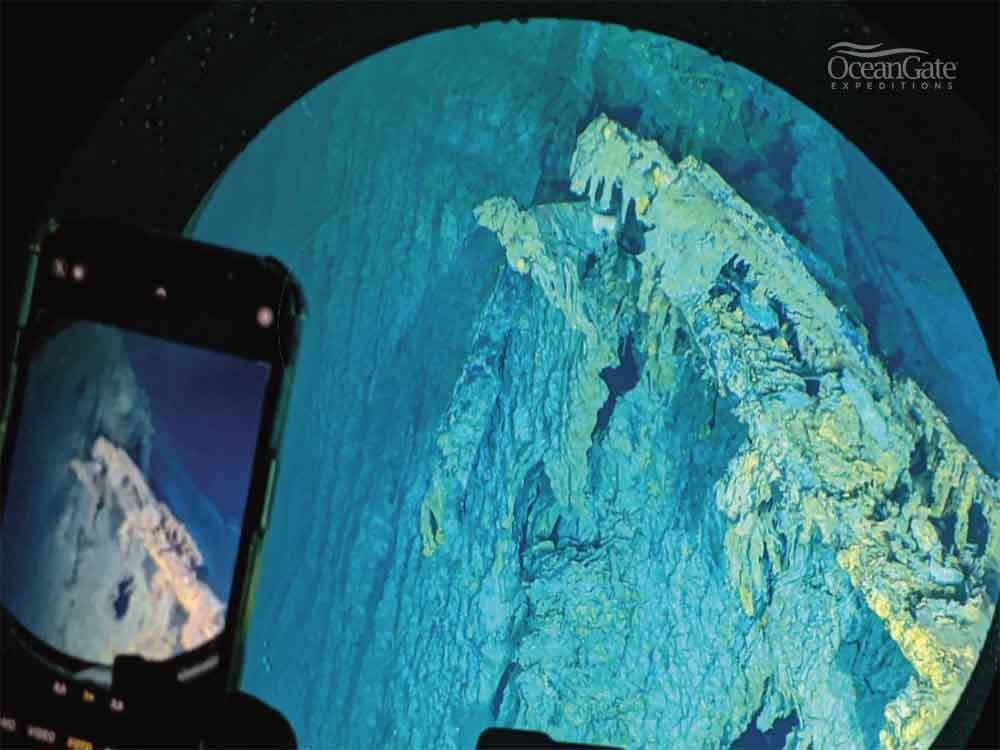 It has also been indicated on the website that tourists onboard will be taking their trip with none other than PH Nargeolet, PH Nargeolet is a renowned Titanic expert, having led six expeditions to the Titanic wreck site and lectured at numerous Titanic exhibitions around the world. He's known as "Titanic's Greatest Explorer." It was his 28th dive that led him to his death, in one interview, he recounts the memory when Stockton contacted him about the submersible, he said that he responded, "it's okay, it's fine, I will accompany you". Seems like PH didn't care about the design since, he had already dived and had seen the wreckage so many times, he could have hoped onto any submersible not considering the safety standards that has been taken or undergone by the manufacturer of the submersible.
From day 1 to day 7 the drip has had these features;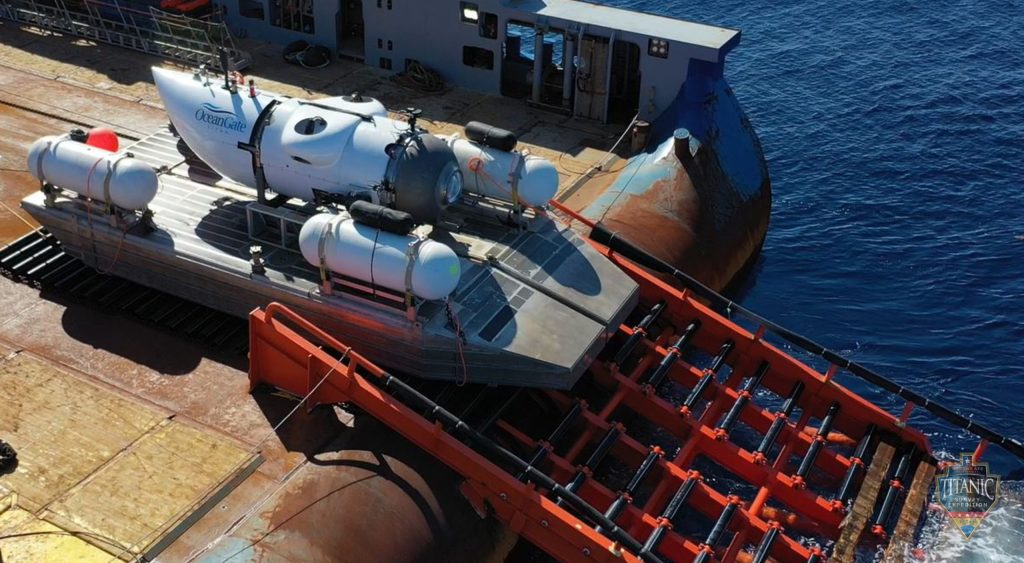 Day 1 St. John's – Newfoundland – Canada
Arrive in the seaside city of St. John's to meet your expedition crew and board the vessel that will take you to the wreck of the RMS Titanic. Visitors will familiarize themselves with life on a working vessel as we begin the 400-nautical-mile-journey to the wreck site.
Day 2 North Atlantic
Welcome to the wild North Atlantic Ocean. As we continue to steam out to the dive site, visitors will learn more about the days ahead and get to know the rest of the expedition crew more. The Expedition Leader will go over important safety information and dive day logistics, and our science team and content experts will help visitors prepare for what they may discover on their dive. It would be wise to make it an early night – dive days begin bright and early and ocean gate may be diving as soon as Day 3. 
Day 3 – 7 Titanic Dive Site
Depending on the sea state, diving could begin as early as Day 3.
On a dive day, ocean gate said that they will begin with final dive checks on the back deck before heading to the bridge for a pre-dive meeting. Then visitors will climb inside Titan, OceanGate's five-person submersible, to begin the dive. Those who are not diving the first day will be incorporated into other areas of dive ops — like driving the dingy, assisting the Expedition Manager, collecting media or simply enjoying watching the team work together to do something truly unique.
Once the submersible is launched visitors will begin to see alien-like lifeforms whizz by the viewport as visitors sink deeper and deeper into the ocean. The descent takes approximately two hours but it feels like the blink of an eye. Visitors may assist the pilot with coms and tracking, take notes for the science team about what people see outside of the viewport, watch a movie, or eat lunch. There is a private toilet at the front of the sub if nature calls.
Soon visitors will arrive at depth, and after some navigating across the seafloor and debris field, finally, see what you've been waiting for: the RMS Titanic. The content expert onboard will point out key features, be they of the wreck itself or the life that calls this corner of the ocean home. Enjoy hours of exploring the wreck and debris field before making the two-hour ascent to the surface.
Once on deck, you will be welcomed back by the expedition crew and be able to share the story of your incredible accomplishment.
On the days you're not diving, you may be part of the dive ops crew for the other dive team, review underwater footage from your dive, chat with experts about the dive's discoveries, sit in the sun on the top deck, watch a pod of whales swim by the ship, drive a dingy in the wild North Atlantic – non-diving days are just as busy as dive days.
Ocean gate will begin to steam back to St. John's on Day 7.
Day 8 St. John's – Newfoundland – Canada
Signal Hill is the first thing visitors will see as we motor into St. John's. Take a moment to reflect on all that you have accomplished – ocean gate also claimed that, the visitors are one of less than 300 people in history who have dove into the world's most famous shipwreck. Visitors leave the vessel with a collection of media from the dives and an amazing adventure to share when they get back home.
This is the total 8-day plan that was made to explore the Titanic wreckage, a novel so-called submersible that was made up of carbon-fiber. There were many speculations that had been done on the structural compromises that had been made by using this particular material, that is not usually used for manufacturing a deep diving submersible. Only future can tell what was the main problem due to which it lost its communication and then imploded, or it imploded due to which it lost its communication with the control central.