First of all, Topibaaz is sad but also motivated for the people around the world who has been going affected the most. Topibaaz is sending his love from Pakistan to the people of China, Italy, Iran and many other countries that have been affected. Last summer, Topibaaz was in Italy, so Topibaaz can't seem to imagine empty streets of some. But this is the time to self-heal and to support the communities around you, so do what you can to help others. Here are the best recommendations that Topibaaz have for you to help others in this pandemic.
At first, let the old people do their shopping, so they don't miss anything from the shelves since, 65 plus is most likely to be affected and attacked by the coronavirus
Use home-made sanitizers, and help people bring anything if you are out, ask them, text or call them to know what they need and deliver them the goods, it will help them to self-isolate because, after some time, everyone needs some supplies and groceries
Make homemade masks, sew them or use scarfs in order to cover your face, wear gloves, so that these valuable things will not be short in the market, if there is a shortage then prices will go higher and people would not be able to afford a lot of medical supplies.
If you have more supplies, ask others, if you have more masks, ask others. it is not the time to empty the shelves, but it is the time to share the goods, help humanity and stay safe
Topibaaz team sends their heartfelt wishes to all of the people who had died in this outbreak!
Alien life signs are now visible on Planet Venus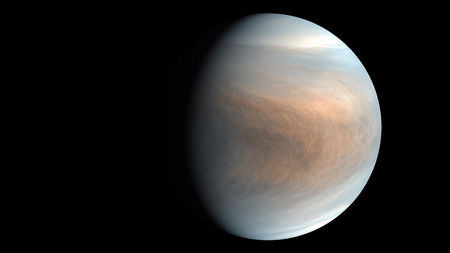 A rare toxic gas called as Phosphine has been found on the atmosphere of Venus, which does not indicate that humans will be thinking of travelling to venus for the near future but it is an indication of possible signs of Alien life. It has been indicated by scientists that this kind of quantity of phosphine is unexplainable and it can be an indication of alien life. Phosphine on earth can be found in pond slimes and penguin dungs, and it is the most foul-smelling gasses on earth. Therefore, scientists believe that it indicates a sign of life on Venus.
How this is an indication of life, this is the main question which further states the fact that the phosphorus cannot be produced without any non-biological way. Therefore, the alien microbes could be causing the production of this gas on venus's atmosphere. Because on the earth phosphine can only be made in a lab or through the help of the microorganisms. On Jupiter and Saturn also, there is a presence of phosphine but the idea storms on these planets are the main cause of the phosphine gas.
About 5 to 20 parts billion of phosphine gas is present on the venus's atmosphere. It is a lot more than we have the amount of phosphine present on earth. phosphine can be broken down by light and therefore it can be realised that some particular phenomena are continuously making or producing the gas again and again on the planet venus. We think that it is the causing of any biological life but it can be some other process that might be producing the phosphine gas.