Gaming services have seen a huge uplift amid the pandemic as people are under the lockdown and therefore more and more online gamers have started to pass their time by playing a game with their friends. Although stadia and sony also offered some of their games and online gaming subscription for free, and Gta 5 is also available for free, various other games have also been offered to play for free under the influence of Covid-19. Call of duty warzone has also been played significantly by the gamers as the game offers good playing scenarios for the gamers. While plunder is one of the most frequently played missions where the teams have to collect more and more cash and they can deposit it through the cash balloon, or by calling the choppers. Gamers, if they are killing a person with a certain rifle or SMG or sniper gun, will gain extra XP and they can advance their weapon after that and can get more kills.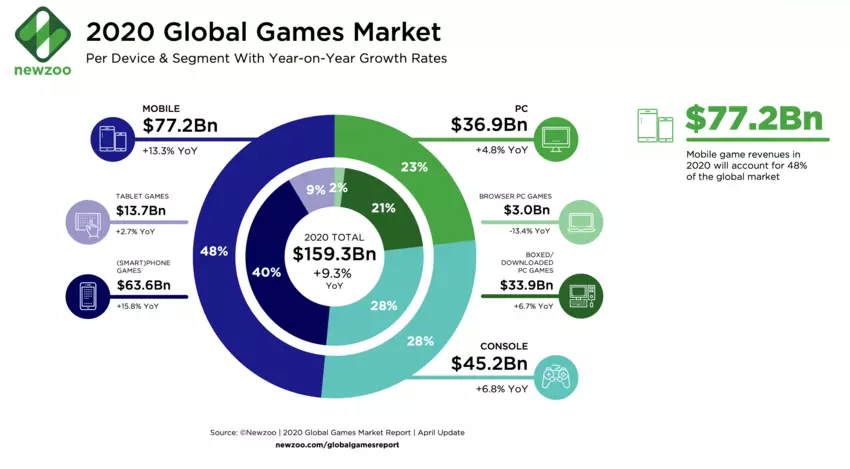 in the above chart, it could be seen that 77.2 billion dollars have been made on mobile gaming, 13.7 billion dollars growth has been seen on tablet pcs. 63.6 billion has been seen on smartphones. 36.9 billion growth has been seen on personal computers. Browser games saw a growth of 3 billion, 33.9 billion growth has been seen in the boxed or downloaded games. Additionally, the console saw the growth of 45.2 billion under the pandemic. These results show huge growth in the gaming sector, both online and offline gaming. Additionally, the bandwidth consumption has also been increased because the people are staying at home, using the internet largely and most of the time. 159 billion growth has been recorded in the global gaming market, these revenues are mostly noted because of the consumer spending, none of the gaming services has invested or did something out of the box to get more growth.
The strategy of in-game monetization, like asking the users to spend money to buy or upgrade their weapon. Hence most of the expansion boxes created in the games include loot boxes, extra weaponry, extra perks so that users can enjoy the game more through their particular experience. 48 percent of the gaming revenue is now expected from mobile gaming that has become a huge platform, games like pubg have also become very huge as far as mobile gaming is concerned. E-sports is also expected to grow for more than 1 billion in 2020, this is one of the years that are worse for the other industries, but for the gaming industry, a huge bloom has been realized. Both Nintendo and Tencent sold half of their games in the first quarter of 2010. Sales across many markets have increased by about 63 percent for online gaming. Doom eternal, the animal crossing is also released under the pandemic so that people can play them and don't feel alone and sad, the strategy worked and both the games broke the record, new downloads have increased by 80 percent as compared to only 50 percent. increasing in gaming in peak hours is about 73 percent, and it was normally 12 percent before the pandemic. This shows that the online gaming industry and other boxed games are seeing a huge uplift, and this might increase in the coming days.
Michael Keaton to play old batman in flashpoint, Jeffrey dean morgan to reprise his role as thomas wayne and Darkseid returns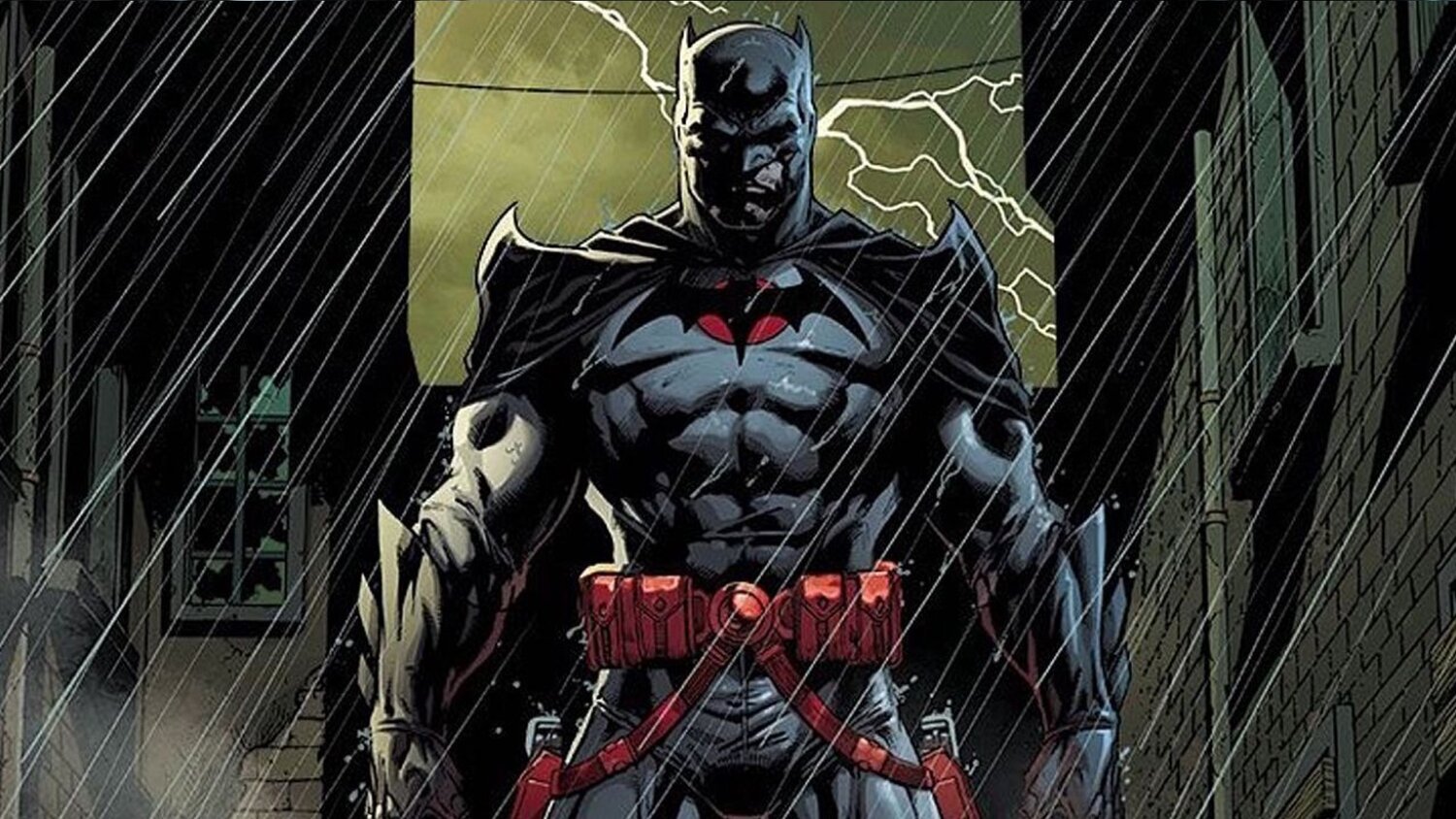 DC is making all the right news nowadays, with the new batman in hand. DC seems to make all the right choices, it seems that Michael Keaton is in talks to play the old batman in Flashpoint. Not only this Jeffrey Dean Morgan will reprise his role of Thomas Wayne in the New Flashpoint movie. If you don't know the name Flashpoint, you probably are not the DC fan, because it is the most anticipated Flash movies that DC could make. Flash can move so fast, that he is able to bend the time and change the reality, hence he travels into an alternate universe where Thoman Wayne is alive and not dead, yes he is alive but unfortunately in this reality, Bruce is not and hence Thoman Wayne is batman. But he has some different set of rules, Batman don't use the guns, but here Thoman Wayne is using the guns since his child and Wife was being shot in the alley. He, in the animated flashpoint movie said I was once a doctor… let us have a look at the below clip..
Yes, you will see a different batman sign on the chest of Thomas Wayne, Flash tries to convince Thomas Wayne that bruce is alive in an alternate reality, he shows him a ring saying that his uniform is in that ring, but the uniform turns out to be something else, Professor zooms uniform. The man who is an anti-Flash, in this alternate reality Diana and Arthur are going to start world war 3.
Not only this, a teaser of the Zack Snyders Justice league or as you call it the darker league has been released. In which wonder woman, stares at an old sculpture of the great, "Dark Seid". There are some greek letters written beside his sculpture, and wonder woman is looking at the sculpture mysteriously, as he always does, have a look at the teaser also.