Gaming services have seen a huge uplift amid the pandemic as people are under the lockdown and therefore more and more online gamers have started to pass their time by playing a game with their friends. Although stadia and sony also offered some of their games and online gaming subscription for free, and Gta 5 is also available for free, various other games have also been offered to play for free under the influence of Covid-19. Call of duty warzone has also been played significantly by the gamers as the game offers good playing scenarios for the gamers. While plunder is one of the most frequently played missions where the teams have to collect more and more cash and they can deposit it through the cash balloon, or by calling the choppers. Gamers, if they are killing a person with a certain rifle or SMG or sniper gun, will gain extra XP and they can advance their weapon after that and can get more kills.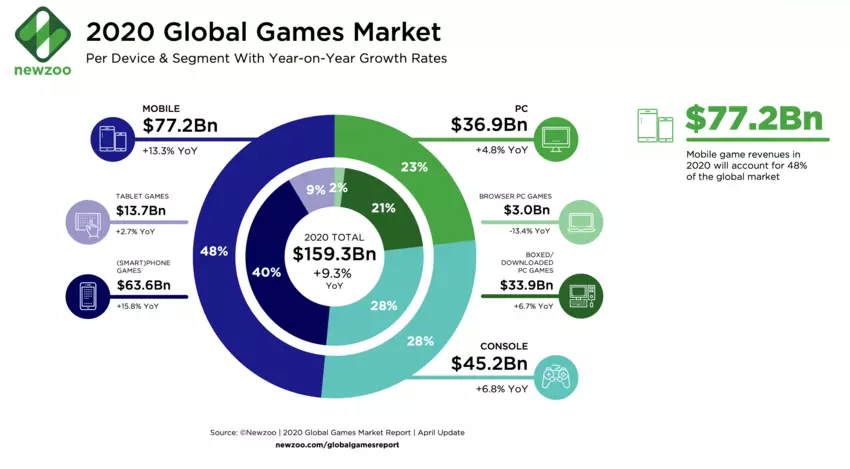 in the above chart, it could be seen that 77.2 billion dollars have been made on mobile gaming, 13.7 billion dollars growth has been seen on tablet pcs. 63.6 billion has been seen on smartphones. 36.9 billion growth has been seen on personal computers. Browser games saw a growth of 3 billion, 33.9 billion growth has been seen in the boxed or downloaded games. Additionally, the console saw the growth of 45.2 billion under the pandemic. These results show huge growth in the gaming sector, both online and offline gaming. Additionally, the bandwidth consumption has also been increased because the people are staying at home, using the internet largely and most of the time. 159 billion growth has been recorded in the global gaming market, these revenues are mostly noted because of the consumer spending, none of the gaming services has invested or did something out of the box to get more growth.
The strategy of in-game monetization, like asking the users to spend money to buy or upgrade their weapon. Hence most of the expansion boxes created in the games include loot boxes, extra weaponry, extra perks so that users can enjoy the game more through their particular experience. 48 percent of the gaming revenue is now expected from mobile gaming that has become a huge platform, games like pubg have also become very huge as far as mobile gaming is concerned. E-sports is also expected to grow for more than 1 billion in 2020, this is one of the years that are worse for the other industries, but for the gaming industry, a huge bloom has been realized. Both Nintendo and Tencent sold half of their games in the first quarter of 2010. Sales across many markets have increased by about 63 percent for online gaming. Doom eternal, the animal crossing is also released under the pandemic so that people can play them and don't feel alone and sad, the strategy worked and both the games broke the record, new downloads have increased by 80 percent as compared to only 50 percent. increasing in gaming in peak hours is about 73 percent, and it was normally 12 percent before the pandemic. This shows that the online gaming industry and other boxed games are seeing a huge uplift, and this might increase in the coming days.
PS5 digital or XBOX Series S, what's the best and cheapest option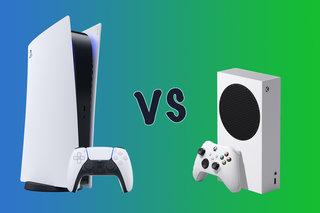 PS5's two editions and their prices have been announced, the digital edition of ps5 without the disc will be available for 399 dollars while the normal PS5 with blu ray disc option will be available for 499 dollars. if we convert these prices into Pakistani rupees then for a digital version of PS5 we have to pay only 66k and for normal edition, we have to pay around 83k. it is also expected that the prices will be much more than the simpler conversion rates since in Pakistan we always get prices, not on the basis of the conversion rates but the price that has been set by the market.
On the other hand, if we compare the prices of Xbox s series that is being sold for 299 dollars only and since it also does not have a disc option then it could be noted that it is a way cheaper console as compared to PS5 digital version. 299 dollars means you have to pay only 50k for a console, that is very cheap and most of the normal configuration PC's can't be built with that amount. So, if you are looking for a next-gen cheaper console then it is the best option for you to buy. Now let's compare the digital edition of ps5 and the x box series s console on the basis of their specifications, and their especially their chipsets and on the basis of ram.
| | | |
| --- | --- | --- |
| | XBOX Series S | Play Station 5 Digital edition |
| Price | $299 | $399 |
| GPU | 4 TFLOPS, 20 CUs @ 1.55 GHz Custom RDNA 2 GPU | 10.28 TFLOPS, 36 CUs @ 2.23 GHz Custom RDNA 2 |
| CPU | 8x Cores @ 3.6 GHz (3.4 GHz w/ SMT) Custom Zen 2 CPU | 8x Cores @ 3.5GHz Custom Zen 2 |
| Memory | 10GB GDDR6 | 16GB GDDR6 |
| Resolution | Target 1440p, 4K upscaled | Target 4K, up to 8K |
| Frame rate | Target 60FPS, up to 120FPS | Target 60FPS, up to 120FPS |
| Ray-tracing | Yes | Yes |
| Storage | 512GB SSD | 825GB SSD |
| Controller | Xbox Series S controller | DualSense |
| Backward compatibility | Yes | Yes |
| Optical drive | None | None |
| Weight | Unknown | Unknown |
| Size | Unknown (60% smaller than Xbox Series X) | Unknown |
As you can see that we are getting 10.28 TFLOPS, 36 CUs @ 2.23 GHz Custom RDNA 2 with PlayStation 5 digital edition that is very impressive that is equivalent to RTX 2080 super which is of 160k in Pakistan. Therefore, for 399 dollars its nothing but a steal also we are getting 8X cores at 3.5 GHz. Ram is 16 gb GDDR6, while on the other hand, the XBox series S is relatively offering lower performance features. For instance, it is offering 4 TFLOPS, 20 CUs @ 1.55 GHz Custom RDNA 2 GPU, 6 TFLOPs less than PlayStation digital and around 1GHz less performance. Not only this the storage is very low as far as X box series is concerned 512 GB of storage while on the Playstation, but hefty storage of around 1 tera bite or around 825 gb is also being offered. All of these specs indicate that PS5 digital version is the best steal and the deal that you can get in 399 since it is giving the best indicators of a true next gen console as far as performance is concerned.