Bhai pakistani awam k sath ye masla bht hay, jab criticize karny ki bat ai tu sab milkr government ko galian dyty hain. Ye nai kia wo nai kia, aur jab khud ameer hojatay hain tu saray chori chakari k tarkekay dhondtay hain. Yahan masla again yehi hai, k bhai youtube par apny naam tu kamalia, lekin agar ap parhy likhy hotay tu apko ye zror pta hta k koum jab tax deti hay tu ussay usi qoum ka faida hota hay, ye mat socho k mera paisa meri mehnat ka mujhsay cheen rhay hain, wo boltay hain, with big powers comes big responsibilities, tou ye dunya bhar main hota hay bhai yahan adat nai hay tabhi bura lagta hay sab, aj tum tax dogay agay tumhri naslain samjhain gi k han hmaray abao ajdad tax detay thay ab hum bhi dengay. Tou tax denay ko normal banao, tkaay ye chez abnormal na lagay, saray ganday tareekay dhund kr kab tk income chupao gay, kahin na kahin say tu income ka pta chl hi jata hay. Ata tu sab yahan k bank main hi hayna, phir …
Bhai ki income ka nazar na lgay, Rs 2.186 million in 2017, Rs 28.335 million in 2018 and Rs 46.762 million in 2019. MashALLAH Bhai Allah apko aur day, lekin agar ap logo ko ye dikhao gay k main bhi tax dyta hun tu anay wali naslain ap say sekhain gi. Iska matlab ye hay k ab wo admi hay jisnay apnay logo k liay bhi kamaya aur apnay liay bhi. Ye socho is mulk nay tumhain kitna dia hay, ye passport na hota tu tum wo europe b na jaskty. Tou ye socho zara aur sharafat say tax dydo aur ainda na dekhun k koi esi kahabar ai jismain ek youtube apna paisa chupa rha ho … bura lagta hay Topi ko.. Tax do aur example set kro! Allah apko aur dyga! InshALLAH
PS5 digital or XBOX Series S, what's the best and cheapest option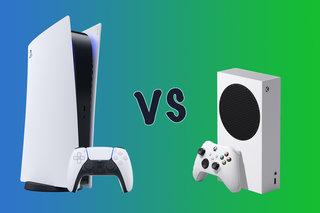 PS5's two editions and their prices have been announced, the digital edition of ps5 without the disc will be available for 399 dollars while the normal PS5 with blu ray disc option will be available for 499 dollars. if we convert these prices into Pakistani rupees then for a digital version of PS5 we have to pay only 66k and for normal edition, we have to pay around 83k. it is also expected that the prices will be much more than the simpler conversion rates since in Pakistan we always get prices, not on the basis of the conversion rates but the price that has been set by the market.
On the other hand, if we compare the prices of Xbox s series that is being sold for 299 dollars only and since it also does not have a disc option then it could be noted that it is a way cheaper console as compared to PS5 digital version. 299 dollars means you have to pay only 50k for a console, that is very cheap and most of the normal configuration PC's can't be built with that amount. So, if you are looking for a next-gen cheaper console then it is the best option for you to buy. Now let's compare the digital edition of ps5 and the x box series s console on the basis of their specifications, and their especially their chipsets and on the basis of ram.
| | | |
| --- | --- | --- |
| | XBOX Series S | Play Station 5 Digital edition |
| Price | $299 | $399 |
| GPU | 4 TFLOPS, 20 CUs @ 1.55 GHz Custom RDNA 2 GPU | 10.28 TFLOPS, 36 CUs @ 2.23 GHz Custom RDNA 2 |
| CPU | 8x Cores @ 3.6 GHz (3.4 GHz w/ SMT) Custom Zen 2 CPU | 8x Cores @ 3.5GHz Custom Zen 2 |
| Memory | 10GB GDDR6 | 16GB GDDR6 |
| Resolution | Target 1440p, 4K upscaled | Target 4K, up to 8K |
| Frame rate | Target 60FPS, up to 120FPS | Target 60FPS, up to 120FPS |
| Ray-tracing | Yes | Yes |
| Storage | 512GB SSD | 825GB SSD |
| Controller | Xbox Series S controller | DualSense |
| Backward compatibility | Yes | Yes |
| Optical drive | None | None |
| Weight | Unknown | Unknown |
| Size | Unknown (60% smaller than Xbox Series X) | Unknown |
As you can see that we are getting 10.28 TFLOPS, 36 CUs @ 2.23 GHz Custom RDNA 2 with PlayStation 5 digital edition that is very impressive that is equivalent to RTX 2080 super which is of 160k in Pakistan. Therefore, for 399 dollars its nothing but a steal also we are getting 8X cores at 3.5 GHz. Ram is 16 gb GDDR6, while on the other hand, the XBox series S is relatively offering lower performance features. For instance, it is offering 4 TFLOPS, 20 CUs @ 1.55 GHz Custom RDNA 2 GPU, 6 TFLOPs less than PlayStation digital and around 1GHz less performance. Not only this the storage is very low as far as X box series is concerned 512 GB of storage while on the Playstation, but hefty storage of around 1 tera bite or around 825 gb is also being offered. All of these specs indicate that PS5 digital version is the best steal and the deal that you can get in 399 since it is giving the best indicators of a true next gen console as far as performance is concerned.