George Knapp, a renowned journalist who brought the case of Bob Lazar in 1989 and further pursued the topic has presented with now non-classified documents. The documents quoted, that "its a 75 percent probability that inter-terrestrial civilization is located in between 1361 and 3979 light years from us. Speed of light is 3 x 10 raise to the power 8, and for us it is now not possible to travel with the speed of light. That is the reason why we are unable to cover the intergalactic missions. Bob Lazar was also on the Joe Rogan podcast earlier, and most of his theories are getting proved now. Because now the credible people like Commander Fraver are coming up with the UFO sightings and now people are starting to believe it. Not only this, United States government is also looking into it. Both Russians and Americans have stated that during the world war 2 when Moscow was targeted by U.S and New York and other states of the United States were targeted by Russia, at that time these UFO's appeared and have halted the nuclear missiles.
Bob lazar explained the propulsion system, that same propulsion system has been seen and verified by Commander Fraver. Commander Fraver in 2004 recorded the UFO sighting with his companions, they locked onto a Tic Tac like thing that has no heat visibility around it, and was moving with no propulsion system that is yet to be seen by the human eye. Now that Video has been declassified by the pentagon and the remarks were that this was an unidentified flying object. All of this means that nothing has been theorized by Bob Lazar and infect we can now today say with conformity that he might have worked on or would have seen the alien technology.
Area S4 that is 15 miles south of Area 51, Bob knows everything about the area, even then it was stated by government that he had no degrees and he never worked as a physicist in the area S4. Before that he was working in Los Alamos national labs and new mexico. He was always involved with nuclear weapon development. In 1982, when Bob Lazar put a jet engine in his Honda, then he was approached by these authorities and Los Alamos, put had a headline news regarding it too. He also said, that he used the same car to drove to work every day. As explained. that he was approached by the authorities when he went to see the Lecture of Edward Teller (father of Hydrogen Bomb). He sent various resumes at the time. And Edward teller also received his resumes, and asked the authorities to contact Bob Lazar. He also said, that his job description stated that it was about advanced propulsion systems. He recalled his first day, filling the paperwork ( 2 to 3 hours of paperwork). He said when i first saw the Flying saucer, it had an american flag on it.
So, he said that i think this is the answer to all of the UFO"s bullshit. That is american technology, he also said when i touched that thing, i got reprimanded by a guard. The guard instructed, you are not allowed to touch it. Then some time later, he was being introduced to his lab partner, Barry. Then he talked about a reactor, size of a basket ball and it was producing its own gravitational field. So, that makes it more complicated for him, since we cannot produce gravitational field through a device. Bob said, it could not touch it because the gravitational field was pushing his hand and not letting him touch it. Then he read various documents which stated to reverse engineer the alien technology. His area was power and propulsion, he also stated in the podcast, that there were various departments working on several other technologies. And they give us an overview to understand that if our working area might be connected to the others in some way.
The reactor he worked on, can be activated in various ways, he said when you put the hemisphere on the tower it starts to work. There is no wiring whatsoever in that, it was just working in the vicinity of each other. He said, it was borderline magic. He also said, that before me various people might have died. Since, they were trying to cut the reactor. They used the plasma cutter and that created some dangerous incidents. 9 Aircrafts were kept there, and he said i watched all of the 9 Aircrafts. All of these were of different shapes and they were alien technology. This story will be continued in another post .. bob lazars story
Why you should not use google translator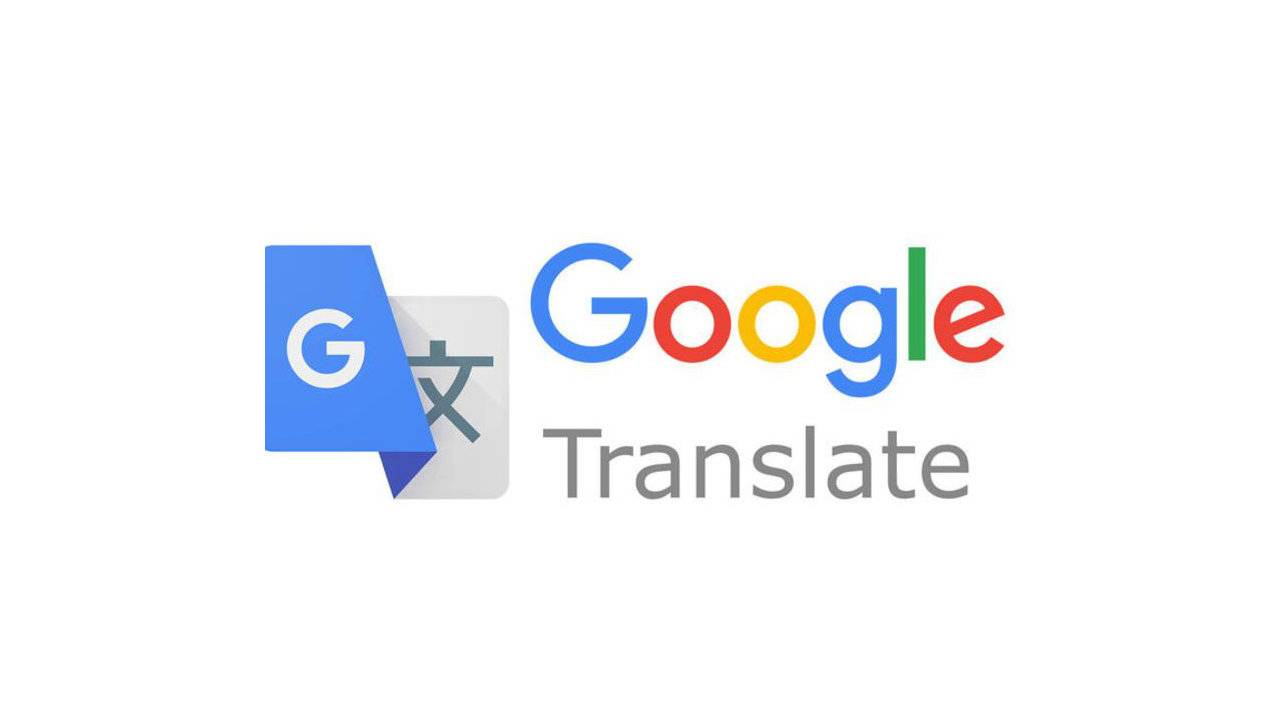 Introduction
The platform of google translator is used millions and billions around the world. If you are wandering in Russia, or South America. You might realise that people don't speak English a lot. Therefore, when you are wandering around the streets, asking for a way to your hotel or having trouble finding a good hotel. Then, you have the only choice, that is to use google translate. Not only this, but various applications are using the google translator to bridge the language gap among the people.
Not made for professional translation
Cannot translate lengthy documents
Bugs on the platform of google translator
Translate a text from English to French and then translate it back to English, you will learn the problem with the google translator
Humans over bots
Not made for professional translation
Google translator is a very helpful application and mostly used in general by people around the world. But, if you are in a professional meeting, deciding the fate of your new project that worth millions then it would not be a good option to use the google translator. Not only this when you have some confidential documents and you are using a platform like a google. Then there are also chances of data theft and protection. Some of the companies have also claimed that their confidential documents were published online when they tried to use the normal translators. Therefore, it is for sure, that google translator platform cannot be used until when we are trying to translate our confidential documents that worth millions. In this case, a person having good translation skills can be hired to translate the documents. Then, it might not create a lot of problems for the company in future.
Cannot translate lengthy documents
If you are trying to translate some lengthy documents then google translator does not give you such a facility. Also, there Is no option to upload the document and get the exact translation of that document. Because Google knows that it is not easy for them to translate the whole document one go. Therefore, they are not willing to provide such a facility for now. Although they are trying different things to improve their translation platform, still there is a long way ahead.
Bugs on the platform of google translator
This is another issue related to this platform when you are trying to translate any literal document. And, the translation is very ambiguous, therefore you have fewer chances of getting a professionally translated text. The bugs in programming are not new, because the programmers at google might not be translators. Hence, they need good translators who are also programmers. These programmers who also know the languages would also be able to program the platform of google translator effectively. But in another case, a programmer would encounter a lot of problems. And, in this case, various issues and bugs will be created while programming the platform of google translator.
Translate a text from English to French and then translate it back to English, you will learn the problem with the google translator
You can cross-check doing the same to translate the efficiency of this machine platform. Ever talked to a robot, can you know the expression of that robot. That robot can never understand your wit, it will not laugh when you will crack a joke. Although, humans are trying their best to put the machine language and artificial intelligence at the forefront of helping humanity. But it is never possible for anyone to have the same kind of joy that we can have in a human to human interaction. Then again, when you are trying to translate French to English, it might be able to do it without some or no errors. But then again, when you again change the same sentence back to English. The translation would be so horrible, that you cannot stand it for even a second. It is not possible for you to accept that translation and to you can never easily interact with any foreign girl or guy while doing so. For instance, you want to greet them, and the translation shows you some bad slang word. This would spoil your trip, your translator can make you look bad if you are unable to communicate with the native language. Especially when you are unable to greet people, it would be an added pressure to survive alone in that particular country.
Leys take a google translator and a human, give them the same sentence and check their translation. A human will be using their research and perfection to change the language with the verbs, adverbs, noun and pronouns. On the other hand, the google translator would not be able to do the same. Hence it is never the same when you are comparing the google translator with the translation of a human. A human is groomed in a culture, he knows the slangs, the accurate nouns and how sentences should be connected. Human likes perfection, they will only translate when they are sure to understand that what they have translated and accurate. The human mind will always demand accuracy, and perfection, it can adapt and change according to the atmosphere. But on the hand, the machine language can only be improved if humans are continuously telling them the patterns and about human emotions, their norms and reactions. Therefore, a human can never be replaced by the bot, the bot will always be a humans creation. It can never attain such perfection that is required to effectively interact among two normal human beings. Therefore, the google translator demands a lot of work required to be done.
Conclusion
Google translator is a machine learning-based platform, if humans are trying to improve it continuously then only it can perform better. Otherwise, it would fail at every cost, it would not be able to deliver the correct kind of quality that is being required by the human for interaction with other humans. Human interaction is based on emotions, jargons, slang, but the google translator is unable to understand all of this. Google translate Is good for few sentences, but it cannot translate official documents also.