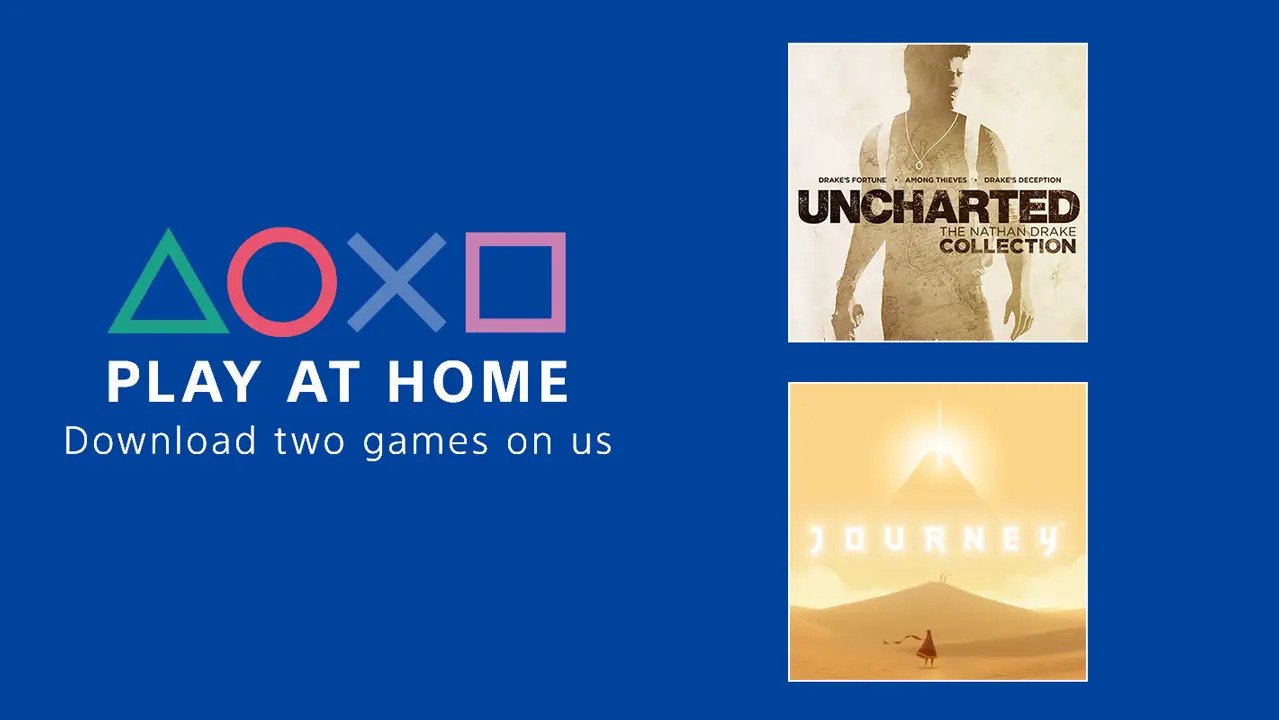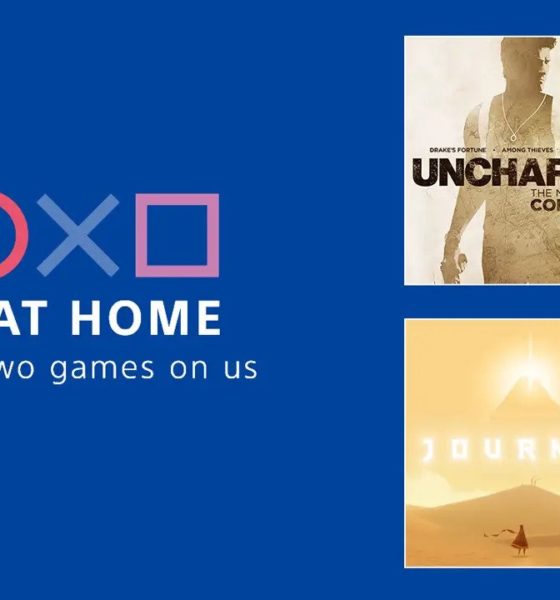 All playstation users can now claim two games; Destiny and uncharted collection from playstation store for free
All of you gamers are being locked in your homes for good, no need to buy any new titles because these games means 4 titles exactly. ecause uncharted collection has 3 games. And with destiny it makes 4 games from playstation. So its kind of a treat for the gamers by sony Ps4. Personally, Topibaaz played uncharted 4 before playing the whole collection. The whole experience was amazing since Topibaaz bought play station 4 in like 2016 ish. At that time uncharted 4 was hot and obviously the story line, the graphics, you never want that game to end. It was a perfect game. Not only this people but you dont have to have a ps4 plus membership to get these games just login to the playstore and download your games. Pretty bad if you have a ptcl internet, then it will take days, for ptcl users, download it over night with the use of a mobile internet package that would do the trick for you.
Topibaaz played destiny also, that was just 3gb of games and seems very spectecular, and philosophical. Since, it had a few amazing aspects that i cannot reveal now, you have to play it yourself. Although, you have a time frame to own these games until may 5. Not only this but in germany and hina users will get Knack 2 and journey. So boys and girls, time to play the games and get rid of the quarantine dillema.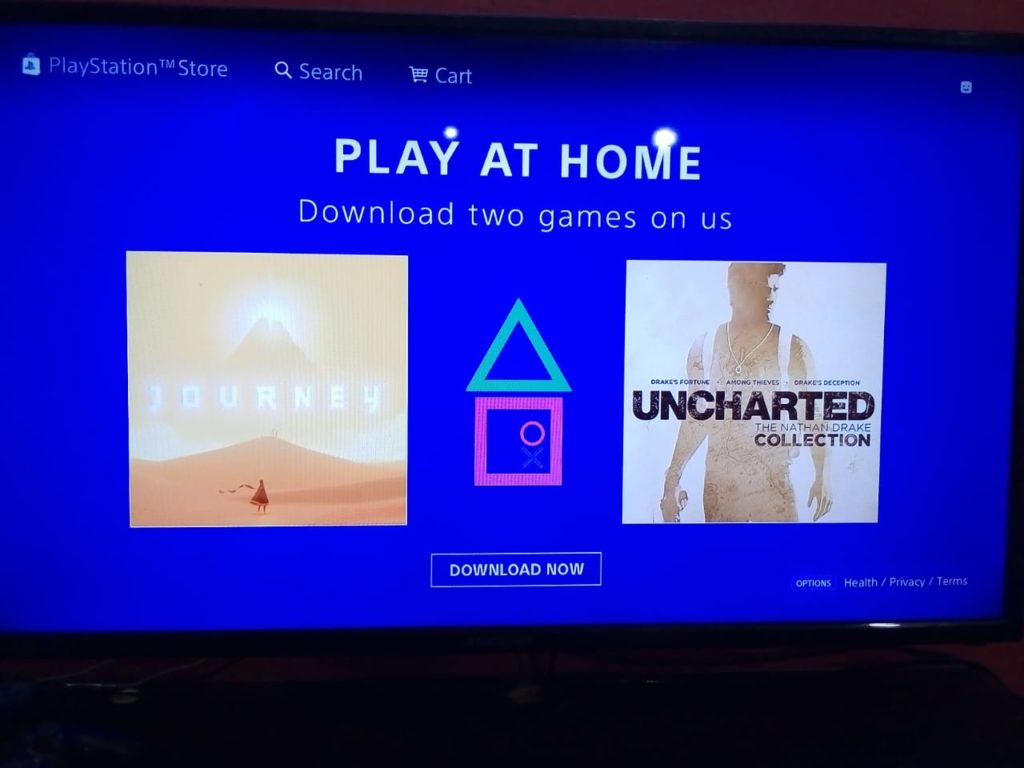 PS5 digital or XBOX Series S, what's the best and cheapest option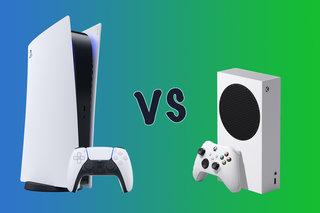 PS5's two editions and their prices have been announced, the digital edition of ps5 without the disc will be available for 399 dollars while the normal PS5 with blu ray disc option will be available for 499 dollars. if we convert these prices into Pakistani rupees then for a digital version of PS5 we have to pay only 66k and for normal edition, we have to pay around 83k. it is also expected that the prices will be much more than the simpler conversion rates since in Pakistan we always get prices, not on the basis of the conversion rates but the price that has been set by the market.
On the other hand, if we compare the prices of Xbox s series that is being sold for 299 dollars only and since it also does not have a disc option then it could be noted that it is a way cheaper console as compared to PS5 digital version. 299 dollars means you have to pay only 50k for a console, that is very cheap and most of the normal configuration PC's can't be built with that amount. So, if you are looking for a next-gen cheaper console then it is the best option for you to buy. Now let's compare the digital edition of ps5 and the x box series s console on the basis of their specifications, and their especially their chipsets and on the basis of ram.
| | | |
| --- | --- | --- |
| | XBOX Series S | Play Station 5 Digital edition |
| Price | $299 | $399 |
| GPU | 4 TFLOPS, 20 CUs @ 1.55 GHz Custom RDNA 2 GPU | 10.28 TFLOPS, 36 CUs @ 2.23 GHz Custom RDNA 2 |
| CPU | 8x Cores @ 3.6 GHz (3.4 GHz w/ SMT) Custom Zen 2 CPU | 8x Cores @ 3.5GHz Custom Zen 2 |
| Memory | 10GB GDDR6 | 16GB GDDR6 |
| Resolution | Target 1440p, 4K upscaled | Target 4K, up to 8K |
| Frame rate | Target 60FPS, up to 120FPS | Target 60FPS, up to 120FPS |
| Ray-tracing | Yes | Yes |
| Storage | 512GB SSD | 825GB SSD |
| Controller | Xbox Series S controller | DualSense |
| Backward compatibility | Yes | Yes |
| Optical drive | None | None |
| Weight | Unknown | Unknown |
| Size | Unknown (60% smaller than Xbox Series X) | Unknown |
As you can see that we are getting 10.28 TFLOPS, 36 CUs @ 2.23 GHz Custom RDNA 2 with PlayStation 5 digital edition that is very impressive that is equivalent to RTX 2080 super which is of 160k in Pakistan. Therefore, for 399 dollars its nothing but a steal also we are getting 8X cores at 3.5 GHz. Ram is 16 gb GDDR6, while on the other hand, the XBox series S is relatively offering lower performance features. For instance, it is offering 4 TFLOPS, 20 CUs @ 1.55 GHz Custom RDNA 2 GPU, 6 TFLOPs less than PlayStation digital and around 1GHz less performance. Not only this the storage is very low as far as X box series is concerned 512 GB of storage while on the Playstation, but hefty storage of around 1 tera bite or around 825 gb is also being offered. All of these specs indicate that PS5 digital version is the best steal and the deal that you can get in 399 since it is giving the best indicators of a true next gen console as far as performance is concerned.