You can never take your eyes of this Netflix series, Jason bateman is the director of the series, and god knows he is kicking ass at both acting and direction. Not only this the fellow cast members Laura Linney, who is playing his wife and the girl Julia garner known as Ruth Langmore is definitely doing a class of an act in the show. The show is based on a family, that is going through an intense time, they are working for the Mexican cartel, and they are laundering money for them 24/7. They have to find different ways in order to launder money, so that FBI won't catch them in the act. For that matter, Jason bateman does all the tricks, since he is a professional and experienced accountant. Laura Linney used to campaign manager and since she has a lot of experience about managing the stuff, she knows how to threat people and she knows how to manoeuvre people into her plans. Both of their children also know the whole operation and therefore, they are fine with it, therefore it is the participation of the whole family and therefore they have to survive by tooth and nails whenever it comes to FBI or cartel.
The show is fast paced, not like Better caul saul, which is slow but it has an audience of its own. Better caul saul on the other hand, take off from 5 to 10 episodes considering its story line. But Ozark on the other hand, is a bumpy ride, you are just about to fall down off of the rails, so buckle up this new season is again frightening, shocking and dark and presents a good display of story, and how it uses the characters to shape the future of the Ozark family. This show does it all, when it comes to a viewer, who just don't want to leave the episodes to watch them later, the viewer would always be watching episodes to finish the season, that's how good it is. You can watch the redneck accent of ruth langmore in the embedded video, she does it the best and she is also ruthless langmore, go watch the show now, available on the Netflix application cracked by Topibaaz. Find the application in the below post and get the Ozarks running. This new season will blow your mind in the end for sure, Topibaaz knows his shit. Learn the Ozarks accents from the video embedded above and enjoy.
PS5 digital or XBOX Series S, what's the best and cheapest option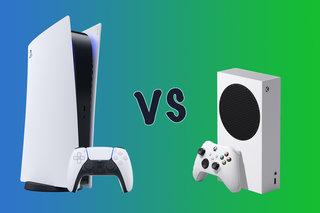 PS5's two editions and their prices have been announced, the digital edition of ps5 without the disc will be available for 399 dollars while the normal PS5 with blu ray disc option will be available for 499 dollars. if we convert these prices into Pakistani rupees then for a digital version of PS5 we have to pay only 66k and for normal edition, we have to pay around 83k. it is also expected that the prices will be much more than the simpler conversion rates since in Pakistan we always get prices, not on the basis of the conversion rates but the price that has been set by the market.
On the other hand, if we compare the prices of Xbox s series that is being sold for 299 dollars only and since it also does not have a disc option then it could be noted that it is a way cheaper console as compared to PS5 digital version. 299 dollars means you have to pay only 50k for a console, that is very cheap and most of the normal configuration PC's can't be built with that amount. So, if you are looking for a next-gen cheaper console then it is the best option for you to buy. Now let's compare the digital edition of ps5 and the x box series s console on the basis of their specifications, and their especially their chipsets and on the basis of ram.
| | | |
| --- | --- | --- |
| | XBOX Series S | Play Station 5 Digital edition |
| Price | $299 | $399 |
| GPU | 4 TFLOPS, 20 CUs @ 1.55 GHz Custom RDNA 2 GPU | 10.28 TFLOPS, 36 CUs @ 2.23 GHz Custom RDNA 2 |
| CPU | 8x Cores @ 3.6 GHz (3.4 GHz w/ SMT) Custom Zen 2 CPU | 8x Cores @ 3.5GHz Custom Zen 2 |
| Memory | 10GB GDDR6 | 16GB GDDR6 |
| Resolution | Target 1440p, 4K upscaled | Target 4K, up to 8K |
| Frame rate | Target 60FPS, up to 120FPS | Target 60FPS, up to 120FPS |
| Ray-tracing | Yes | Yes |
| Storage | 512GB SSD | 825GB SSD |
| Controller | Xbox Series S controller | DualSense |
| Backward compatibility | Yes | Yes |
| Optical drive | None | None |
| Weight | Unknown | Unknown |
| Size | Unknown (60% smaller than Xbox Series X) | Unknown |
As you can see that we are getting 10.28 TFLOPS, 36 CUs @ 2.23 GHz Custom RDNA 2 with PlayStation 5 digital edition that is very impressive that is equivalent to RTX 2080 super which is of 160k in Pakistan. Therefore, for 399 dollars its nothing but a steal also we are getting 8X cores at 3.5 GHz. Ram is 16 gb GDDR6, while on the other hand, the XBox series S is relatively offering lower performance features. For instance, it is offering 4 TFLOPS, 20 CUs @ 1.55 GHz Custom RDNA 2 GPU, 6 TFLOPs less than PlayStation digital and around 1GHz less performance. Not only this the storage is very low as far as X box series is concerned 512 GB of storage while on the Playstation, but hefty storage of around 1 tera bite or around 825 gb is also being offered. All of these specs indicate that PS5 digital version is the best steal and the deal that you can get in 399 since it is giving the best indicators of a true next gen console as far as performance is concerned.