Topibaaz, bu yazının Türk erkek ve kız kardeşleri tarafından okunmasını istiyor ve bu yazının Türkçe de yayınlanmasının nedeni bu. 100 yıl önce 1920'de Hindistan olan bu bölgeden Müslümanlar Türk rejimine yardım ettiler ve bu hem mali hem de manevi yardımdı. Pakistan'da Urduca çeviri ile Türk dramalarını gösteren, urdu one adlı özel bir Türk drama kanalı var. Her ne kadar Topibaaz'a göre Türkçe çok güzel bir dildir ve hepimiz onu öğrenmeliyiz ve Türk dramalarını Türkçe altyazılı Türkçe dilde izlemenin iyi bir yoludur. Neden Türk dramalarını izliyoruz, çünkü kültürel, dini ve ahlaki değerleri Türk milleti ile paylaşıyoruz? Pakistan'ın kurucusu Muhammed Ali Jinnah da Büyük Mustafa Kemal Atatürk'e düşkündü ve Mustafa Kemal Atatürk'ün Türkiye için yaptığı gibi aynı modernizm ve kültürel gelişim yolunu izlemeye çalışıyor.
Pakistanlı Müslümanlar, Türk bağımsızlık savaşından ilham aldılar ve savaş alanlarındaki cesaretleri ve cesaretleri için yüzyıllardır Osmanlı kökenlerini takip ediyorlardı. Ve Büyük Sultan Mehmed, Konstantinopolis'i nasıl fethetti. Muhammed Ali Jinnah'ın emriyle Malik Feroz Han, Pakistan'ın sadece iki aylıkken 1947'de Türk gündemini desteklemek için Türkiye'ye gitti. Türk kardeşlerine Pakistan'ın yeni doğmuş bir çocuk olduğunu ve her zaman Türk geçmişine, kültürüne ve bölgedeki yönetimine hayran kalacaklarını ve gelecekte iki ülkenin kardeşler gibi yan yana büyüyeceğini belirtti. 4 Mart 1948'de Pakistan'da ilk Türk büyükelçisi atandı. Yahya Kemal Beyatlı, Türkiye'nin ilk Pakistan büyükelçisinin adıydı. O zaman Jinnah, Pakistan'ın Avrupa'daki rakipleriyle herhangi bir yardım almadan savaştığı için Türk liderlerin ve halkının mücadelesine saygı duyduğunu ve alkışladığını söyledi. Başbakan, şimdi her iki ülkenin de özgür olduğu ve Pakistan'ın Türkiye için herhangi bir Türk vatandaşı gibi aynı duygu ve saygıya sahip olduğunu söyledi. Artık her iki ülkenin stratejik ön işaretlerde karşılıklı işbirliği için birbirleriyle bağlarını güçlendirmesi gerekiyor. Jinnah, her iki ülkenin halkının kültürel ve politik düzeyde işbirliği yapacağını, böylece iki kardeş ulusun bu dünyada gerçek büyüklüğe ulaşacağını söyledi. Bugüne kadar, Pakistan bölgede büyük bir güç, bölgedeki tek nükleer devlet olduğu için bölgesel siyasette büyük söz sahibi.
Pakistan'a gelen ülkelerin liderlerinden hiçbirine Ulusal meclise hitap etme sahnesi verilmiyor, ancak Recep Tayyip Erdoğan kendi milletine atıfta bulunduğu gibi Ulusal Meclis'ten seslendi. Bu ülkeler arasındaki işbirliği ve kardeşlik düzeyini göstermektedir. Topibaaz, bu tür ülkelerin farklı bölgelerde yaşıyormuş gibi hissettikleri için Pakistan türkiye'nin her zamankinden daha yakın ve yakın olması gerektiğini düşünüyor, ancak aynı bayrakların altındalar. Her iki ayın benzerliğini görebilirsiniz, hem bir ay hem de bir yıldız var ve büyük olasılıkla Pakistan bayrağı Türk ilhamını aldı. Topibaaz, iki ülke arasında vize rejimi olmaması ve her iki ülkeden insanların bir gün İstanbul'da, diğeri İslamabad'da her iki ülkeye de serbestçe seyahat etmelerine izin verilmesi gerektiğini düşünüyor. Bu Topibaaz'ın rüyası ve bir gün inşaAllah gerçek olacak. Topibaaz sadece Türk kardeşlerine kişisel olarak söylemek istiyor, Türkiye'de bir darbe olduğunda Pakistanlılar gece gündüz dua ediyorduk ve kendi evimizi yanıyormuş gibi endişeliydik.
Yaşasın kardeşlik, Yaşasın Türkiye ve Pakistan!
Corrupt Political dynasties, Influence of Army and Rigged Voting System of Pakistan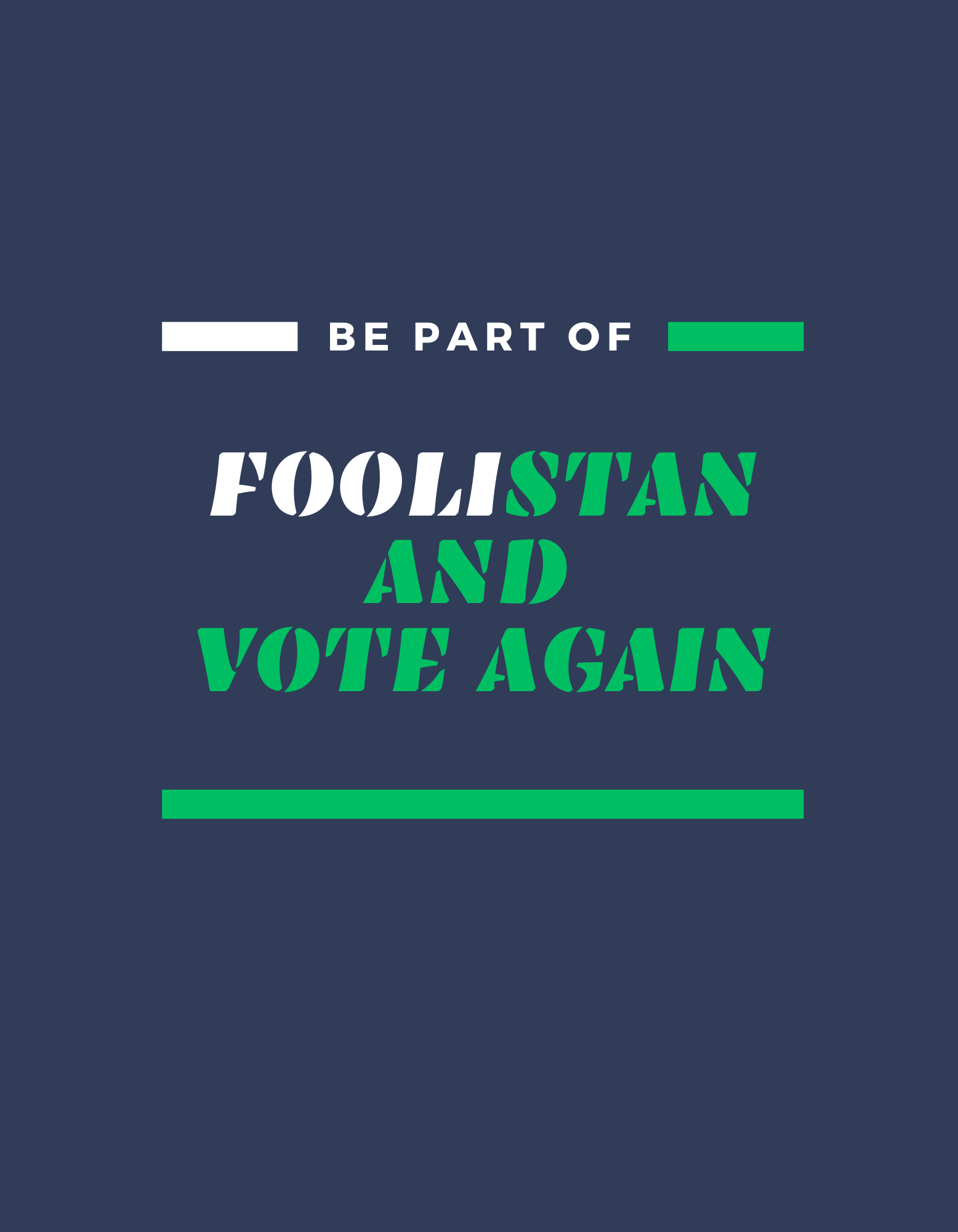 Corruption is a pervasive problem in many areas of Pakistani society, and the country's voting system is no exception. Pakistan has a long history of election fraud, with allegations of vote-rigging, intimidation, and coercion being common occurrences in many parts of the country. This has led to widespread disillusionment and distrust in the electoral process, making it difficult for the government to maintain legitimacy and for citizens to have faith in their elected representatives.
One of the most significant issues with the voting system in Pakistan is the prevalence of vote buying. Political parties and candidates are known to offer cash, goods, and other incentives to voters in exchange for their support. This practice undermines the integrity of the voting process, as it allows those with money and power to influence the outcome of the election, rather than allowing citizens to vote based on their beliefs and values.
Another issue is the lack of transparency and accountability in the voting process. The Election Commission of Pakistan (ECP) is responsible for overseeing the electoral process, but its effectiveness has been called into question on multiple occasions. There have been allegations of biased decision-making, and it has been criticized for not doing enough to prevent electoral fraud and ensure fair elections.
Additionally, the use of violence and intimidation is also a common tactic used during elections in Pakistan. Candidates and political parties have been known to use force to intimidate voters, and there have been reports of violence and even deaths during election campaigns.
The consequences of a corrupt voting system are far-reaching. When people do not trust the electoral process, they are less likely to participate in elections, and this can lead to a lack of representation for certain communities or groups. Furthermore, when elections are not perceived as free and fair, it can lead to civil unrest and instability, which can have negative implications for the country's social and economic development.
Hence, the corrupt voting system in Pakistan is a significant challenge for the country's democracy. Addressing this problem will require a concerted effort from all stakeholders, including the government, civil society, and citizens. The government must take steps to strengthen the ECP's independence and increase transparency in the electoral process. Civil society must continue to advocate for free and fair elections, and citizens must remain vigilant and actively participate in the democratic process. Only through collective action can Pakistan's voting system become more transparent, accountable, and truly representative of the will of its people.
Corrupt political dynasties are another major issue in Pakistan that exacerbates the problem of corruption in the country's political system. Many political families have dominated Pakistani politics for decades, with political power being passed down through the generations. This has led to a concentration of power among a few elite families, creating a system that is ripe for corruption and abuse of power.
One example of a political dynasty in Pakistan is the Bhutto family. Zulfikar Ali Bhutto, the founder of the Pakistan People's Party (PPP), was the first democratically elected prime minister of Pakistan in 1973. However, his daughter, Benazir Bhutto, also served as the prime minister, as did her husband, Asif Ali Zardari, who became notorious for his corruption during his time in office. Despite allegations of corruption and abuse of power, the Bhutto family has remained a powerful force in Pakistani politics, with Benazir's son, Bilawal Bhutto Zardari, now leading the PPP.
The Sharif family is another prominent political dynasty in Pakistan, with Nawaz Sharif serving as the prime minister on three separate occasions. However, his tenure was plagued by allegations of corruption, and he was eventually removed from office in 2017 due to corruption charges. Despite this, the Sharif family remains a powerful force in Pakistani politics, with Nawaz's brother, Shehbaz Sharif, serving as the leader of the opposition.
The concentration of power in the hands of a few families creates a system that is susceptible to corruption, nepotism, and cronyism. This is because political families often use their influence to secure government contracts, favors, and positions for their relatives and allies. This results in a lack of meritocracy, as individuals are not appointed to positions based on their qualifications or abilities, but rather on their connections to those in power.
Moreover, political dynasties perpetuate a sense of entitlement and privilege among those in power, making it easier for them to abuse their positions for personal gain. This undermines the democratic ideals of accountability, transparency, and fairness, and contributes to the erosion of trust in government institutions.
The influence of the military on Pakistani politics is another factor that contributes to corruption and undermines democratic institutions. The military has played a significant role in Pakistani politics since the country's inception in 1947, and has often acted as a check on civilian politicians, frequently intervening in politics to protect its interests.
The military has been known to interfere in elections, often supporting particular candidates or parties that are viewed as favorable to its interests. In some instances, the military has even rigged elections or coerced political leaders into forming alliances that align with its interests. Such actions undermine the basic principles of democracy, where free and fair elections are the cornerstone of a representative government.
In addition to electoral interference, the military also exerts its influence through the country's security apparatus, with many key government positions being held by military officers. This allows the military to have significant input on government decisions, even in areas that are not directly related to security or defense.
Moreover, the military's influence extends to the economic sphere, with military-controlled entities often receiving preferential treatment in government contracts and other economic activities. This leads to a concentration of wealth and power in the hands of military officials, further entrenching their hold on the political system.
This situation has led to a situation where the military has significant influence over the civilian government, with politicians often unable or unwilling to take decisions that go against the interests of the military. This has contributed to a culture of impunity, where military officials are often immune to prosecution for corruption or human rights abuses.
To address this issue, it is crucial to promote greater transparency and accountability in government institutions. This can be achieved by strengthening democratic institutions and creating greater checks and balances on the power of the military. Civil society must also be empowered to hold the military accountable for its actions, and political leaders must prioritize the interests of the country and its people over their own personal gain.
In conclusion, the influence of the military on Pakistani politics is a significant challenge to the country's democratic institutions and contributes to corruption and a lack of accountability. To achieve a more equitable and democratic system, it is necessary to promote greater transparency and accountability in government institutions and to create a political system that is more representative of the country's diverse population.
Additionally, the prevalence of corrupt political dynasties in Pakistan is a significant challenge to the country's democracy and its ability to govern effectively. To address this issue, it is crucial to promote greater transparency, accountability, and meritocracy in the political system. This can be achieved through a variety of measures, such as strengthening institutions, promoting transparency in political financing, and empowering civil society to hold those in power accountable. Ultimately, the success of these efforts will depend on the willingness of Pakistan's political elite to prioritize the interests of the country and its people over their own personal gain.