Topibaaz, bu yazının Türk erkek ve kız kardeşleri tarafından okunmasını istiyor ve bu yazının Türkçe de yayınlanmasının nedeni bu. 100 yıl önce 1920'de Hindistan olan bu bölgeden Müslümanlar Türk rejimine yardım ettiler ve bu hem mali hem de manevi yardımdı. Pakistan'da Urduca çeviri ile Türk dramalarını gösteren, urdu one adlı özel bir Türk drama kanalı var. Her ne kadar Topibaaz'a göre Türkçe çok güzel bir dildir ve hepimiz onu öğrenmeliyiz ve Türk dramalarını Türkçe altyazılı Türkçe dilde izlemenin iyi bir yoludur. Neden Türk dramalarını izliyoruz, çünkü kültürel, dini ve ahlaki değerleri Türk milleti ile paylaşıyoruz? Pakistan'ın kurucusu Muhammed Ali Jinnah da Büyük Mustafa Kemal Atatürk'e düşkündü ve Mustafa Kemal Atatürk'ün Türkiye için yaptığı gibi aynı modernizm ve kültürel gelişim yolunu izlemeye çalışıyor.
Pakistanlı Müslümanlar, Türk bağımsızlık savaşından ilham aldılar ve savaş alanlarındaki cesaretleri ve cesaretleri için yüzyıllardır Osmanlı kökenlerini takip ediyorlardı. Ve Büyük Sultan Mehmed, Konstantinopolis'i nasıl fethetti. Muhammed Ali Jinnah'ın emriyle Malik Feroz Han, Pakistan'ın sadece iki aylıkken 1947'de Türk gündemini desteklemek için Türkiye'ye gitti. Türk kardeşlerine Pakistan'ın yeni doğmuş bir çocuk olduğunu ve her zaman Türk geçmişine, kültürüne ve bölgedeki yönetimine hayran kalacaklarını ve gelecekte iki ülkenin kardeşler gibi yan yana büyüyeceğini belirtti. 4 Mart 1948'de Pakistan'da ilk Türk büyükelçisi atandı. Yahya Kemal Beyatlı, Türkiye'nin ilk Pakistan büyükelçisinin adıydı. O zaman Jinnah, Pakistan'ın Avrupa'daki rakipleriyle herhangi bir yardım almadan savaştığı için Türk liderlerin ve halkının mücadelesine saygı duyduğunu ve alkışladığını söyledi. Başbakan, şimdi her iki ülkenin de özgür olduğu ve Pakistan'ın Türkiye için herhangi bir Türk vatandaşı gibi aynı duygu ve saygıya sahip olduğunu söyledi. Artık her iki ülkenin stratejik ön işaretlerde karşılıklı işbirliği için birbirleriyle bağlarını güçlendirmesi gerekiyor. Jinnah, her iki ülkenin halkının kültürel ve politik düzeyde işbirliği yapacağını, böylece iki kardeş ulusun bu dünyada gerçek büyüklüğe ulaşacağını söyledi. Bugüne kadar, Pakistan bölgede büyük bir güç, bölgedeki tek nükleer devlet olduğu için bölgesel siyasette büyük söz sahibi.
Pakistan'a gelen ülkelerin liderlerinden hiçbirine Ulusal meclise hitap etme sahnesi verilmiyor, ancak Recep Tayyip Erdoğan kendi milletine atıfta bulunduğu gibi Ulusal Meclis'ten seslendi. Bu ülkeler arasındaki işbirliği ve kardeşlik düzeyini göstermektedir. Topibaaz, bu tür ülkelerin farklı bölgelerde yaşıyormuş gibi hissettikleri için Pakistan türkiye'nin her zamankinden daha yakın ve yakın olması gerektiğini düşünüyor, ancak aynı bayrakların altındalar. Her iki ayın benzerliğini görebilirsiniz, hem bir ay hem de bir yıldız var ve büyük olasılıkla Pakistan bayrağı Türk ilhamını aldı. Topibaaz, iki ülke arasında vize rejimi olmaması ve her iki ülkeden insanların bir gün İstanbul'da, diğeri İslamabad'da her iki ülkeye de serbestçe seyahat etmelerine izin verilmesi gerektiğini düşünüyor. Bu Topibaaz'ın rüyası ve bir gün inşaAllah gerçek olacak. Topibaaz sadece Türk kardeşlerine kişisel olarak söylemek istiyor, Türkiye'de bir darbe olduğunda Pakistanlılar gece gündüz dua ediyorduk ve kendi evimizi yanıyormuş gibi endişeliydik.
Yaşasın kardeşlik, Yaşasın Türkiye ve Pakistan!
Why Pakistan is lagging behind in the moon race and why it is important to occupy space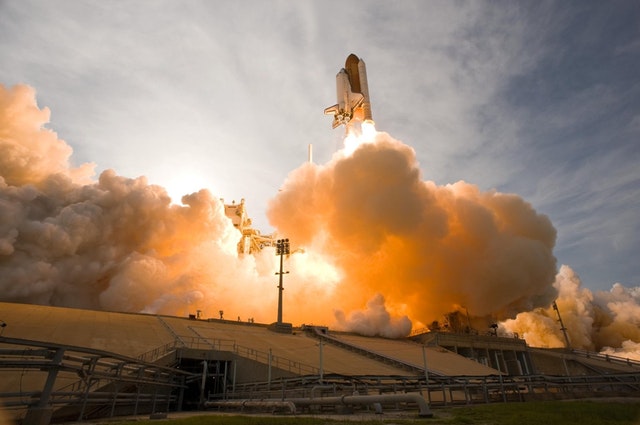 Since 1975, its the first water landing of American astronauts, a space mission that is being launched with the co-operation of NASA and SpaceX. The correspondent congratulated, thanks for flying Space X. By that he meant, that the rocket that was used for this mission was built by the SpaceX. SpaceX has surpassed the engineering limits, and the dreams once seen by Elon Musk nor becoming the reality. I do not want to say that humans went to orbit, I will say that Americans want to orbit. Because, who takes all the praise, all of the nations present in the world when they launch a space mission or the one who are actually responsible for it. Americans are always way ahead when it comes to research and development, once they were fighting and launching moon mission since they had to compete with the Soviet Union. But now the cold war days are over, and there is no Soviet Union anymore. Now what is the need to launch such mission, now they are trying to occupy the space, and we all know that whoever occupies the space the first, will not be ruling the world but will be ruling the whole space. Means if Americans are able to occupy mars, before any other nation, then there will be no other flags on mars, but there will be only one flag on the mars, that is of America.
Pakistan has introduced its Political map today, that is not a bad initiative as far as its regional importance is concerned. There was a need to explain to the world, that which particular regions are an integral part of Pakistan. The importance of Kashmir has also been highlighted in it, as the Kashmiri leaders have also agreed that they want to become a part of Pakistan. But someone has to think beyond this world and has to understand why American are continuously trying to occupy the space. Because, space will help them monitor the whole world, and not only the world but a new planet will be theirs and all other nations would be working under Americans. Americans would be the first nation to develop rules and regulations on other planets, for instance, Elon Musk wants to take humans as a tourist to Mars. Can he take tourists to Pakistan, I don't think so, neither he can make money from it. So, he is thinking like an occupier and he will be able to do it until 2050. SpaceX will be running commercial operations and taking tourists to moon or mars since it will be their rockets, their pilots and their planets.
We cannot lag behind in this race, we can think that humans went to orbit in 2020, but they don't say humans, they say Americans went to space and came back easily. Therefore, we need to focus on space program and we need to initiate the findings for such programs that would help our own Pakistani astronauts land on planets like Moon or Mars, India has already made an attempt, now they know the process. And soon they will launch a new space program that will reach the moon.