Karachi based NGO pasbaan is at work 24/7, they don't care if its 42 degrees outside, they are going to collect the data of the needy from the deepest and darkest corners of the city Karachi and beyond. Topibaaz once met Suleman Habib when he was managing a local stake house, but the guy has gone a step further, he and his team at pasbaan (NGO) have partnered with few other international NGO's to make this charity drive even a bigger one, now they are even distributing grocery, zakat, even toys to children. It all started with smaller donations, but Suleman Habib and his team got motivated by the response of the people who were generously donating for the good of the people, one can say that everyone trusted Suleman for the job and that he will deliver.
His Instagram stories have also motivated people to volunteer to reach people and deliver them groceries, Suleman also takes NIC's of those people who have been donated with the consumables. We all can agree to one thing, Suleman and his team are working tirelessly, without having any personal benefits, People of Karachi are not sure how and where to donate, but here Pasbaan has made it easier because everyone is acquainted with Suleman Habib, and a chain reaction has followed because of his Rashaan drives that he led amid the Pandemic. You are relieved when you donate to pasbaan, because only a bunch of young and motivated individuals can go on hunting around the outskirts of Karachi in order to collect the data of those in need and then send them the grocery, needed medication and even toys for children.
Kudos to Suleman Habib and his team Pasbaan! Follow his Instagram account @sulemanhabibb and pasbans official Instagram account @pasbaan.official to be updated and to donate, you can ask for the account number personally.
Why Pakistan is lagging behind in the moon race and why it is important to occupy space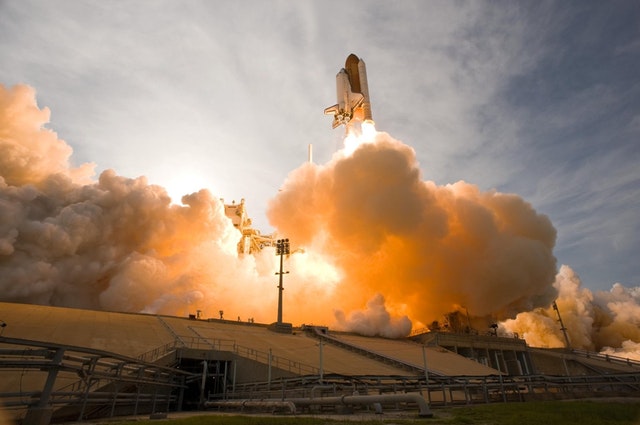 Since 1975, its the first water landing of American astronauts, a space mission that is being launched with the co-operation of NASA and SpaceX. The correspondent congratulated, thanks for flying Space X. By that he meant, that the rocket that was used for this mission was built by the SpaceX. SpaceX has surpassed the engineering limits, and the dreams once seen by Elon Musk nor becoming the reality. I do not want to say that humans went to orbit, I will say that Americans want to orbit. Because, who takes all the praise, all of the nations present in the world when they launch a space mission or the one who are actually responsible for it. Americans are always way ahead when it comes to research and development, once they were fighting and launching moon mission since they had to compete with the Soviet Union. But now the cold war days are over, and there is no Soviet Union anymore. Now what is the need to launch such mission, now they are trying to occupy the space, and we all know that whoever occupies the space the first, will not be ruling the world but will be ruling the whole space. Means if Americans are able to occupy mars, before any other nation, then there will be no other flags on mars, but there will be only one flag on the mars, that is of America.
Pakistan has introduced its Political map today, that is not a bad initiative as far as its regional importance is concerned. There was a need to explain to the world, that which particular regions are an integral part of Pakistan. The importance of Kashmir has also been highlighted in it, as the Kashmiri leaders have also agreed that they want to become a part of Pakistan. But someone has to think beyond this world and has to understand why American are continuously trying to occupy the space. Because, space will help them monitor the whole world, and not only the world but a new planet will be theirs and all other nations would be working under Americans. Americans would be the first nation to develop rules and regulations on other planets, for instance, Elon Musk wants to take humans as a tourist to Mars. Can he take tourists to Pakistan, I don't think so, neither he can make money from it. So, he is thinking like an occupier and he will be able to do it until 2050. SpaceX will be running commercial operations and taking tourists to moon or mars since it will be their rockets, their pilots and their planets.
We cannot lag behind in this race, we can think that humans went to orbit in 2020, but they don't say humans, they say Americans went to space and came back easily. Therefore, we need to focus on space program and we need to initiate the findings for such programs that would help our own Pakistani astronauts land on planets like Moon or Mars, India has already made an attempt, now they know the process. And soon they will launch a new space program that will reach the moon.